The great thing about October in Tennessee is that fall's just getting started. So why not savor the season with these 50 enjoyable things to do in Nashville this year! From walking the trails at Radnor to visiting a local pumpkin patch, here are some fun fall ideas to try before winter comes.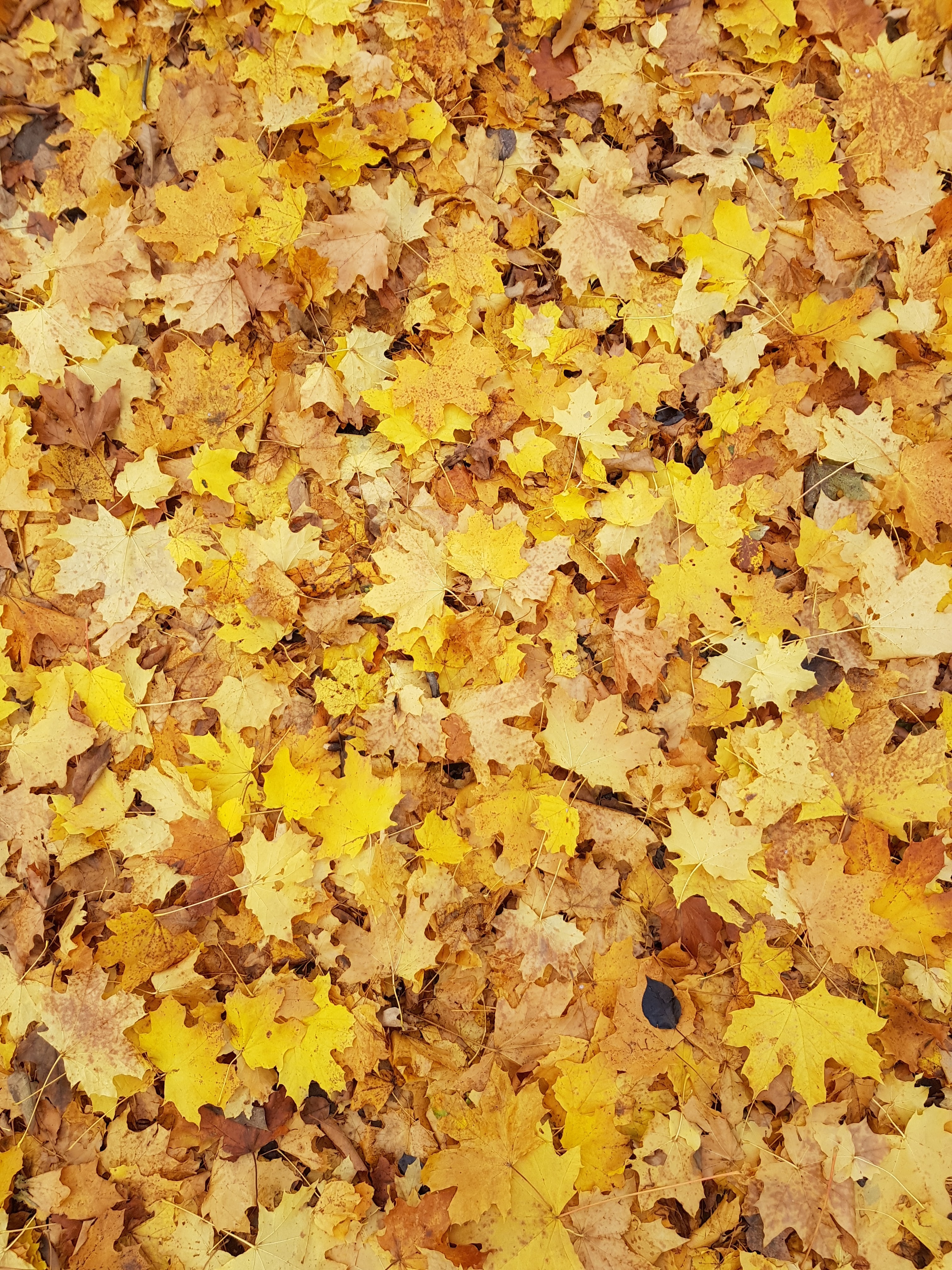 It happens every year: Trader Joe's stocks its shelves with pumpkin. We get our first full, cool week of rain. You go into the backyard and find a golden leaf floating in the grass. Fall! It's the most wonderful time of the year! And because, like most wonderful things, it will be gone quickly, why not plan to make the most of it? A Beautiful Mess posted a printable bucket list for autumn recently, so download it or get out your favorite paper pad. Light a pumpkin candle, put on some fall tunes and make a wish list of fun and festive fall activities to enjoy here in Music City this season!
Here are some of the things to do in Nashville this autumn:
Take a guided fall color hike at Owl's Hill Nature Sanctuary this Saturday, October 6, 9:30 to 11:30 a.m. (Cost: $12).
Hike the wooded trails at Radnor–or at any of The Tennessean's recommended sites from last fall.
Play a game or two of two-hand touch football, or take in a local high school football game.
Cozy up for a big game you watch at home with a big pot of hearty venison vegetable soup.
Enjoy the autumn scenery with your windows rolled down as you drive along Natchez Trace.
Take a fall color cruise with parties of 8 or more along the Cumberland, Tuesdays through Saturdays, 3 p.m. and 5 p.m., with Cumberland River Cruises (Cost: $30).
Stroll through the downtown farmers market and buy a pumpkin or two for the front porch.
Win yourself a free tree at the Nashville Tree Fest Free Tree Giveaway, in which 800 one-gallon trees will be given away (first come, first serve) at 12 farmers markets in three weeks!
Spend a day at Cheekwood and explore its mums, scarecrows and pumpkin patch.
Or visit one of the many pumpkin patches in this roundup.
Carve pumpkins with friends.
Buy some pie pumpkins and make a pumpkin pie!
Or bake the killer pumpkin muffins from the Honey & Jam Cookbook.
Explore some other fun pumpkin recipe ideas in this roundup.
Treat yourself to a pumpkin spice latte made in house with organic pumpkin over at The Jam on Wedgewood Avenue (Cost: Under $5).
Visit Dozen Bakery to see what salads, pastries and breads are on its fall lineup lately.
Check out one of the new restaurants opening in Nashville this fall.
Collect leaves and preserve them for decorations.
Take a walk around the neighborhood and see how many different leaf types you can find.
Make a dried orange garland to carry you through the upcoming holiday season.
Bundle up and go for a bike ride on a cool day.
Bake a loaf of sourdough (you can do it!).
Light a fall-scented candle while you make dinner (it makes a difference!).
Visit a local apple orchard (it may be hard to find a u-pick option in October, but you can still visit and buy apples!).
Sip apple cider.
Bake an apple pie!
Have a bonfire and roast marshmallows.
Roast a batch of crispy sweet potato fries.
Cozy up with a feel-good flick for a movie night in.
Watch a double feature under the stars one weekend at the Stardust Drive-In.
Take part in the free Autumn Wellness Day at Green Door Gourmet on October 6.
Go to Farm Day at Bells Bend Outdoor Center on October 13.
Or take a historical 2.5-hour hayride at Edgar Evins State Park on October 13 (Cost: $15).
Hit up this month's Night Market at the Nashville Farmers Market on October 19, 5 p.m. to 9 p.m.
Learn new photography skills at the three-day Waterfalls and Fall Foliage Photography Workshop, held October 19-21 at Cumberland Mountain State Park (Cost: $350).
Celebrate the season with a locally sourced dinner from some of Nashville's top chefs, benefiting the National Multiple Sclerosis Society, when you attend Fall Crush at Green Door Gourmet's Grand Barn on October 21 (Cost: $150).
Check out the fall flea markets at the Nashville Fairgrounds.
Attend Fall to Table, an October 26 fundraising event from Harvest Hands featuring small plates, cocktails and jazz music (Cost: $50).
Take in free music at the Symphony on October 27.
Or go to Pumpkinfest in Franklin on October 27.
Rake leaves and jump in leaf piles.
Wear your hiking shoes for a strenuous but fall-themed trek to Pogue Creek Canyon State Natural Area on November 3. (Cost: $10)
Take a day trip to cute and charming Columbia, TN.
Or take in the picturesque surroundings of Leiper's Fork.
Pack a picnic to enjoy an evening of outdoor music at Arrington Vineyards.
Stay overnight in a cabin at the lovely Montgomery Bell State Park (Cost: $170-$200).
Go stargazing before the nights get too cold.
Turn off the A/C and open all the windows.
Make some healthy caramel apples like this recipe from The Harvest Kitchen.
When you're looking for some fall fun this October, gather inspiration from the list above. And, if you have other local fall suggestions, contact me anytime!
disclaimer: this site uses Amazon affiliate links, through which it may earn small commissions on products purchased. learn more at our Amazon store!