This is part one in a Cook the Cookbook series featuring Margaret Rudkin's The Pepperidge Farm Cookbook, published in 1963. Read the intro to this cookbook's series here.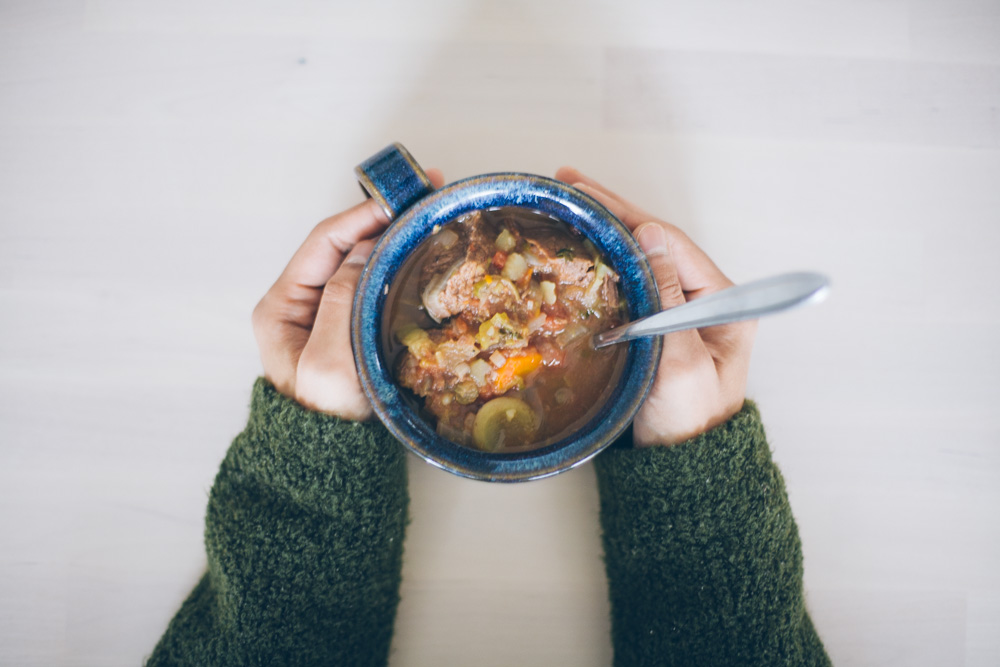 "Soup was a great favorite in our house, for we were a large family of children, and soup and bread and butter could be counted on to fill us up." Margaret Rudkin
Beef and Vegetable Soup is The Pepperidge Farm Cookbook's first recipe, in the chapter dubbed Childhood, just after a narration of Rudkin's formative years of life. It's a recipe that originated with her grandmother, who lived along with Rudkin's family in their New York brownstone, and a recipe that was beloved enough to become Rudkin's meal of choice for her birthday each year. It features ingredients I can't say I've ever found in my shopping cart–such as a shin of beef and a large veal knuckle–and says it will serve six to eight.
Step one: shopping list. I decide to skip the veal knuckle and marrow bones (budget living, Rudkin, and we don't have our own animals to harvest out back). Before I can get to the end of this recipe's ingredients, however, I find I need to Google "1 no.2 can of tomatoes"–what is this? I learn it's equivalent to about 2.5 cups or 20 ounces, according to the University of Nebraska-Lincoln's Institute of Agriculture and Natural Resources. I improvise with an entire 28-ounce can.
As for the five to six pounds of beef shin, I make the largest deviation from Rudkin's nostalgic stew. I imagine she'd approve, as this recipe was intended to be adaptable.
"How much of each thing? That's simple: just enough," she writes. "If times were good, there was lots of everything and not too much water. If times were bad, there was lots of water and less of everything else, but it was always delicious."
So, thanks to the freezer filled with venison our kind-hearted pastor has given us, I make the executive decision to sub in a little over three pounds of venison back strap (sometimes labeled back strip), which Cabela's calls the choicest cut, for the meat. Often used interchangeably in recipes to tenderloin, back strap comes from the top portion of the deer, along its spine, whereas tenderloins come from beneath, in the abdominal cavity, according to writer Tim H. Martin at Buckmasters. It's a few steps above beef shin, a cheap cut taken from the leg, but I forge forward.
Once I've gathered the handful of ingredients I need for this soup, it's time to cook. Borrowing my toddler's designated kitchen stool, I pull our largest stainless steel pot down from the over-the-fridge cabinet and set it on the stove with the meat and water. Next, in go the vegetables: onions, carrots, celery, parsley, leeks, potatoes and tomatoes. Along with salt and pepper and a handful of uncooked rolled oats–an innovative soup thickener I've not thought to use until now–these components get cooking, low and slow for four hours, sending the scent of Rudkin's upbringing throughout our home.
In that time, the soup thickens and darkens—from pale to pink to deep, gravy-esque brown. The meat tenderizes enough to fall apart when you poke it with a wooden spoon. When my husband and I eat bowls at the counter, it's as if we're enjoying fork-tender pot roast surrounded by boiled vegetables and a savory broth–a testament to our pastor's hunting skills as well as this humble recipe.
OK, Rudkin, you've got my attention.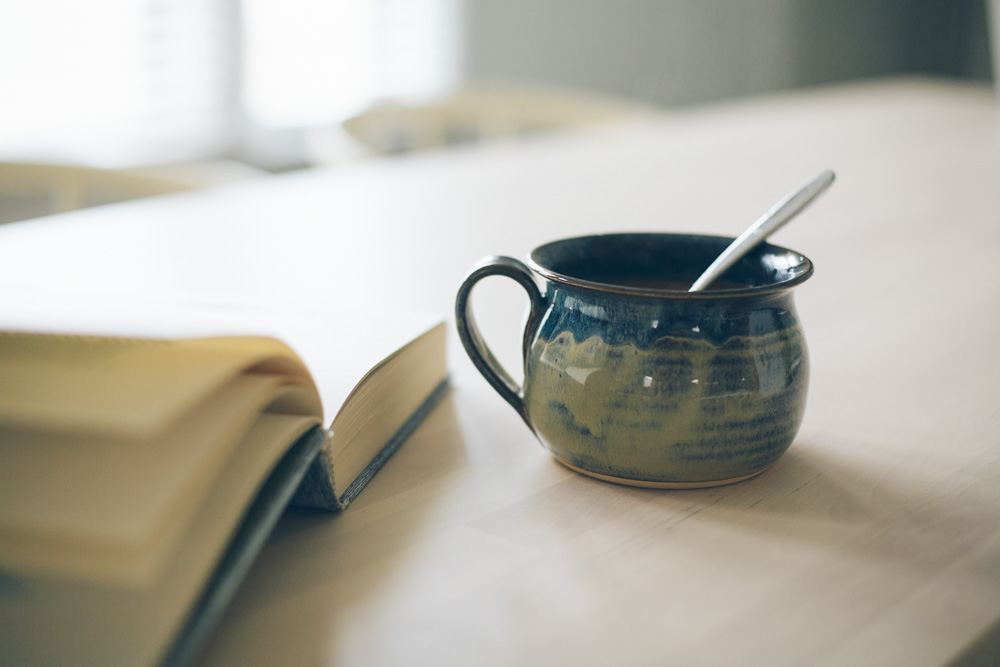 Venison Vegetable Soup
Adapted from Margaret Rudkin's Beef and Vegetable Soup, as published in The Pepperidge Farm Cookbook (Grosset & Dunlap, 1963), where she emphasizes you can use what you have–more meat, less meat; different vegetables, more vegetables; more water if times are hard, less water when they're not. also, while we used venison, Rudkin's original picks a cheap cut of meat that will break down and tenderize through the long, slow cooking–so subbing in a lower cut would be fine.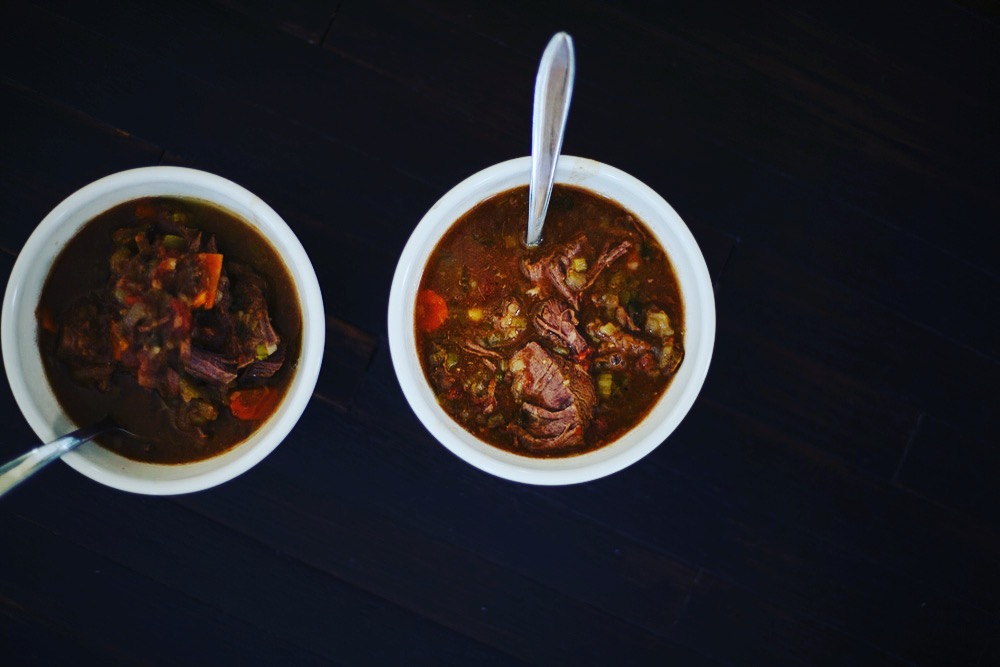 Ingredients
3- to 4- pounds venison back strap, thawed if previously frozen
5 quarts water
1 tablespoon salt
a dash of black pepper or, to taste
2 large white or yellow onions, sliced
2 stalks celery, sliced (Rudkin uses the leaves and all; I went without)
handful of parsley, chopped
2 leeks, sliced (again, Rudkin favors the woody green parts, leaves and all; I went without)
3 golden potatoes (alternatively, 2 potatoes), sliced
1 28-ounce can diced tomatoes
a handful of uncooked rolled oats
Directions
In the biggest stock pot you have, cover the venison with five quarts of water. Add all the other ingredients, salt through oats. Bring to a boil and simmer for four hours.
Immediately after four hours, the meat will be tender and the soup, delicious.
Rudkin says, however, that the soup only improves with time, so you may keep it in the fridge and reheat–she insists you'll want to reheat the entire pot each time–to enjoy for four or five days. We took this advice and second it. Also, for best enjoyment, make sure there's a little meat in each bowl. You may slice the venison to put a piece in each soup dish, or you may break apart the meat to spread it better throughout.