In the '70s and '80s in America, vegetarianism wasn't mainstream, but it was growing. In fact, you could make the case that at least part of the reason we have so many wonderful bloggers, books, documentaries and restaurants dedicated to vegetarian food today is because of plant-loving pioneers from that time. Here's a look at one such resource: The New Laurel's Kitchen.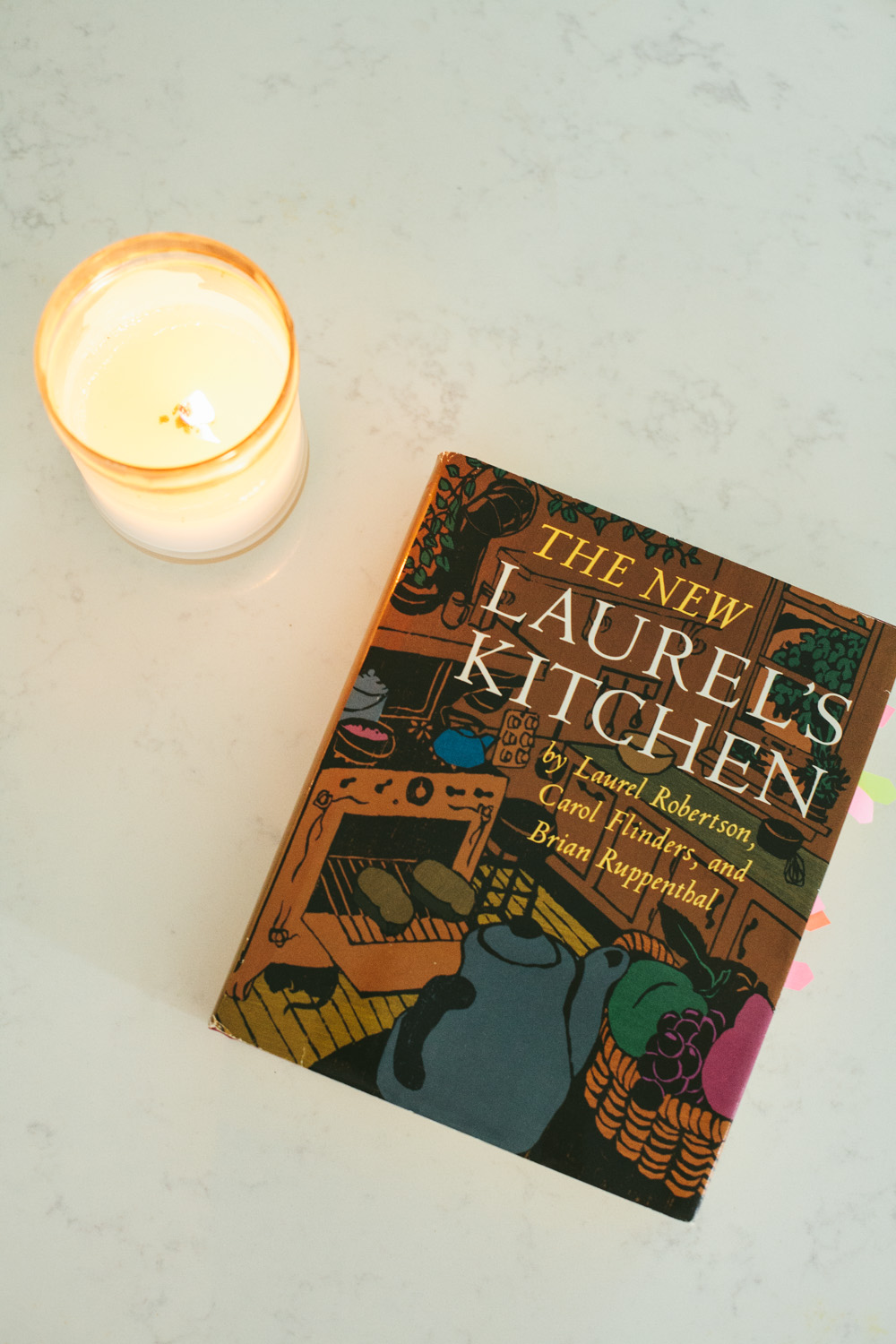 Five years after a group of "spiritual seekers" founded natural, vegetarian community The Farm in Summertown, Tennessee and two years after Mollie Katzen self-published The Moosewood Cookbook, later regarded as one of the most famous vegetarian resources in the world, a trio of California authors got together to create their own meat-free cookbook: the original Laurel's Kitchen.
Laurel's Kitchen: A Fight against the Norm
Subtitled "a handbook for vegetarian cookery and nutrition," Laurel's Kitchen is a cookbook that struggled against "the manipulations of a market that devalued nutritious food," according to one reviewer. It celebrated domesticity and time in the kitchen, arguing for meals that (brace yourself, modern Americans), took more than 30 minutes to make. Alongside recipes for breakfasts, soups, salads, sandwiches, desserts, etc., it told cooks there was value in creating balanced meals as a way to care for health. It offered instructions for doing so.
These concepts, the subject of many a blog or book in modern times, were not commonplace in the late 1970s when the original Laurel's Kitchen went to print—rather, a "vexing issue," says author Carol Flinders in The New Laurel's Kitchen, a revised, 10-year anniversary printing of the book.
So what Berkeley homemakers Flinders and Laurel Robertson, teaming up with nutritionist/illustrator Brian Ruppenthal, intended to do in writing it was nothing less than join a movement springing up in various parts of the country, from New York to Tennessee to California. They were trying to change people's minds, encourage a new way of thinking about eating. Their message was heard.
The Success of the Book(s)
The updated edition, The New Laurel's Kitchen, published in 1987, has now sold more than a million copies according to its dust jacket. It's been called one of "the best cookbooks for beginners" in vegetarian eating by The Vegetarian Times. Inside, it offers over 500 recipes, as well as a huge (roughly half the book) section on the science and data of nutrition at the time. What's especially striking, though, thumbing through it more than three decades after it came out, is that the undergirding philosophy of the book still feels, in many ways, countercultural today: cooking is sacred work.
"Any way you cut it, preparing a balanced and truly appetizing meal with unprocessed foods will take a chunk out of your day. If you're trying for healthful breakfast and bag lunches too, the plot only thickens," Flinders writes. After admitting this is a challenge, especially in "life in the eighties," she says to "celebrate the small, solid gains you can make, and don't dwell on the ones you can't make yet."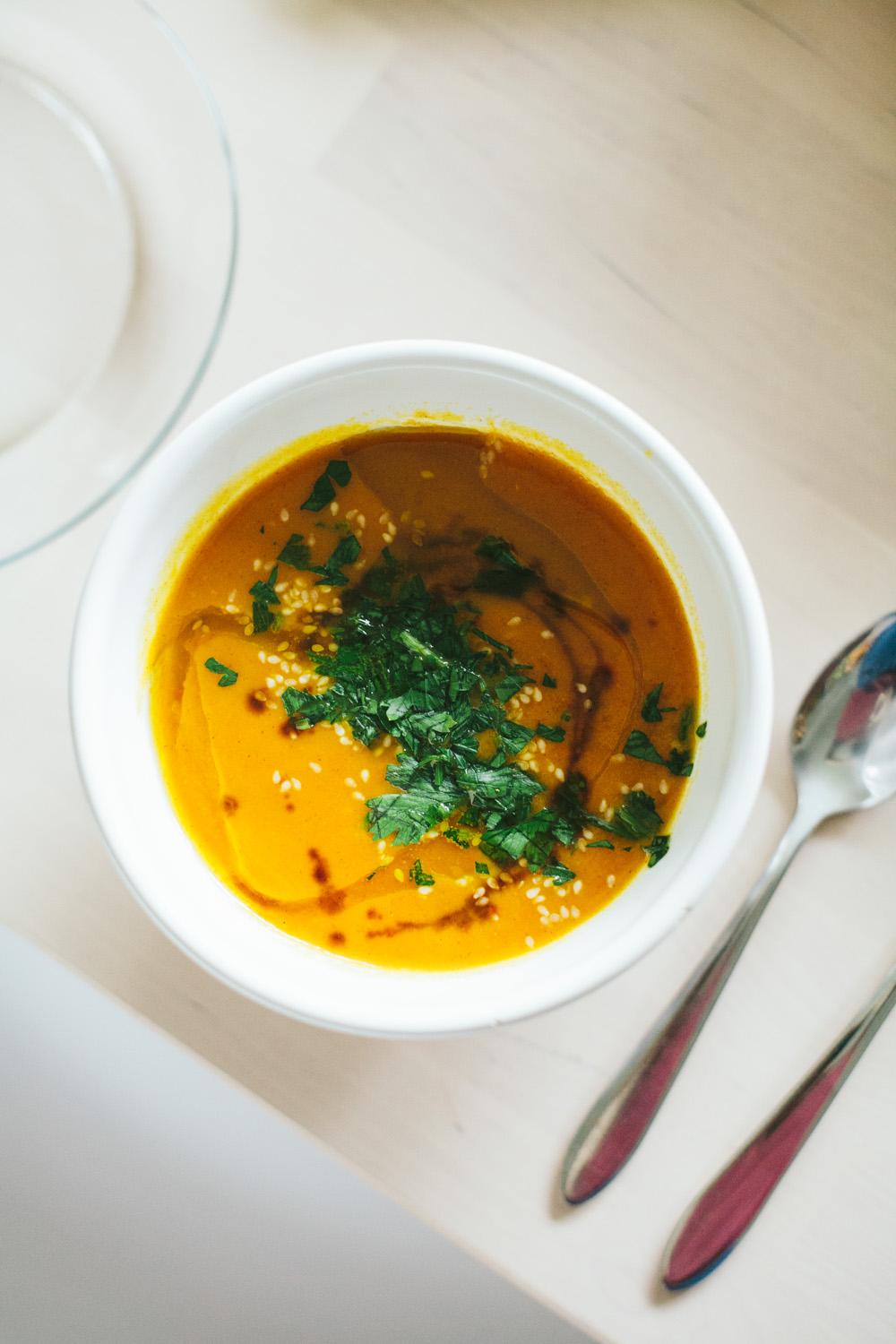 According to Laurel's Kitchen: Food Matters, Now or Later
In today's hectic pace of life (as apparently in the 1980s pace of life), it's hard to make time for the kitchen when there are so many other pressures and responsibilities upon us. But what The New Laurel's Kitchen advocates for is a change of perspective, a reorienting of values, one that says making food matters enough to let something else–not cooking–be the thing to fall away.
According to the authors, it's a shift that often happens for the reluctant later in life, when health problems come up.
"Suddenly the games food advertisers play are no longer amusing. You find yourself angry now, seeing the damage they have done. Your priorities shift abruptly. And when you see that what you do in the kitchen might make the critical difference for someone you love, many of the subtler forms of resistance lose their force.

Life, we realize, is very short."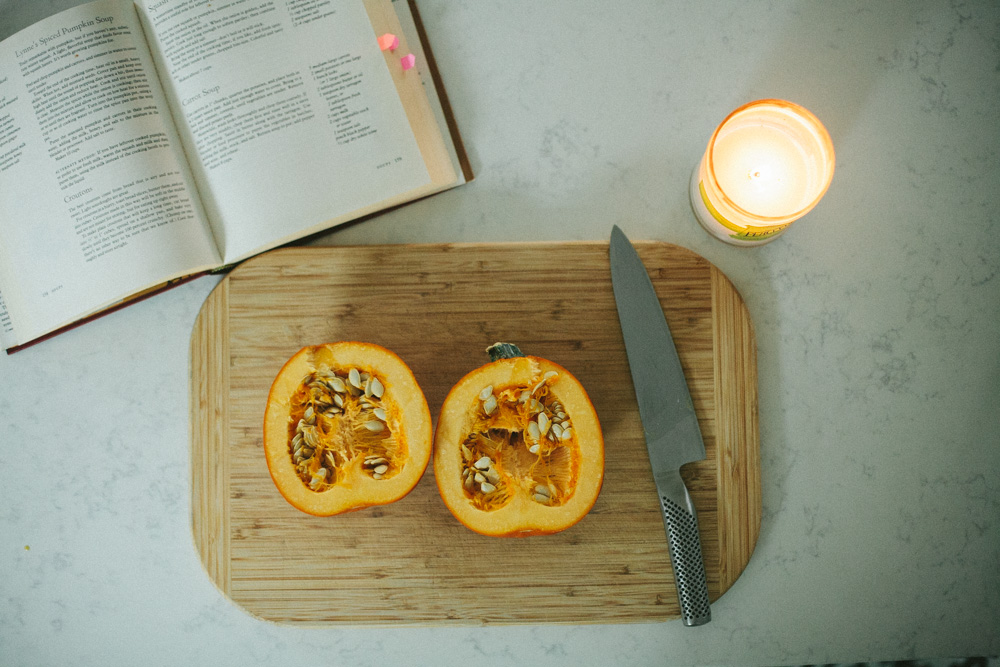 A Simple Way to Slow Down: Light a Candle
Given the brevity of life and the stresses that surround us, small, centering practices are worthwhile. The New Laurel's Kitchen says to cook whole foods, even those that take time, and to do it as an act of caring for your loved ones. Similarly, in her Daily Meditation Podcast, , Mary Meckley cites a calming practice recommended by another vegetarian author, Diksha McCord, of the book The Healing Kitchen: Vegetarian Cooking with Higher Awareness. It's super simple. To help you slow down, center yourself and enjoy time in the kitchen, try this: light a candle.
"What she suggests is to light a candle before you begin [preparing] your meal," Meckley says. This basic act, as simple as putting flame to a wick, "allows her to calmly focus on preparing the meal, rather than rushing to throw something together."
By slowing down enough physically to light a candle, she relaxes her pace in the kitchen. Lighting a candle helps her celebrate her time cooking, rather that dread it or rush through it to the next thing. She says, in other words, that lighting a candle is a step towards mindfulness. Could it be useful for you?
The next time you start dinner prep, see what difference it makes. You don't have to be vegetarian to see the value in the philosophy of The New Laurel's Kitchen. Life is hard. We're all facing many challenges. Nonetheless, we all have to eat. So take a deep breath, light a candle and, who knows, see what enjoyment it brings.
disclaimer: this post contains Amazon affiliate links, through which this site may earn a small commission on any purchases made.