As shown in the last post, there are lots of ways to feed a sourdough starter. Most of the time, newbies learn a method that involves regularly discarding (i.e., throwing away or repurposing) half or almost all of the starter they maintain. But it's not the only way. Below is a look at feeding a sourdough starter without having to discard–and how and why it can be better.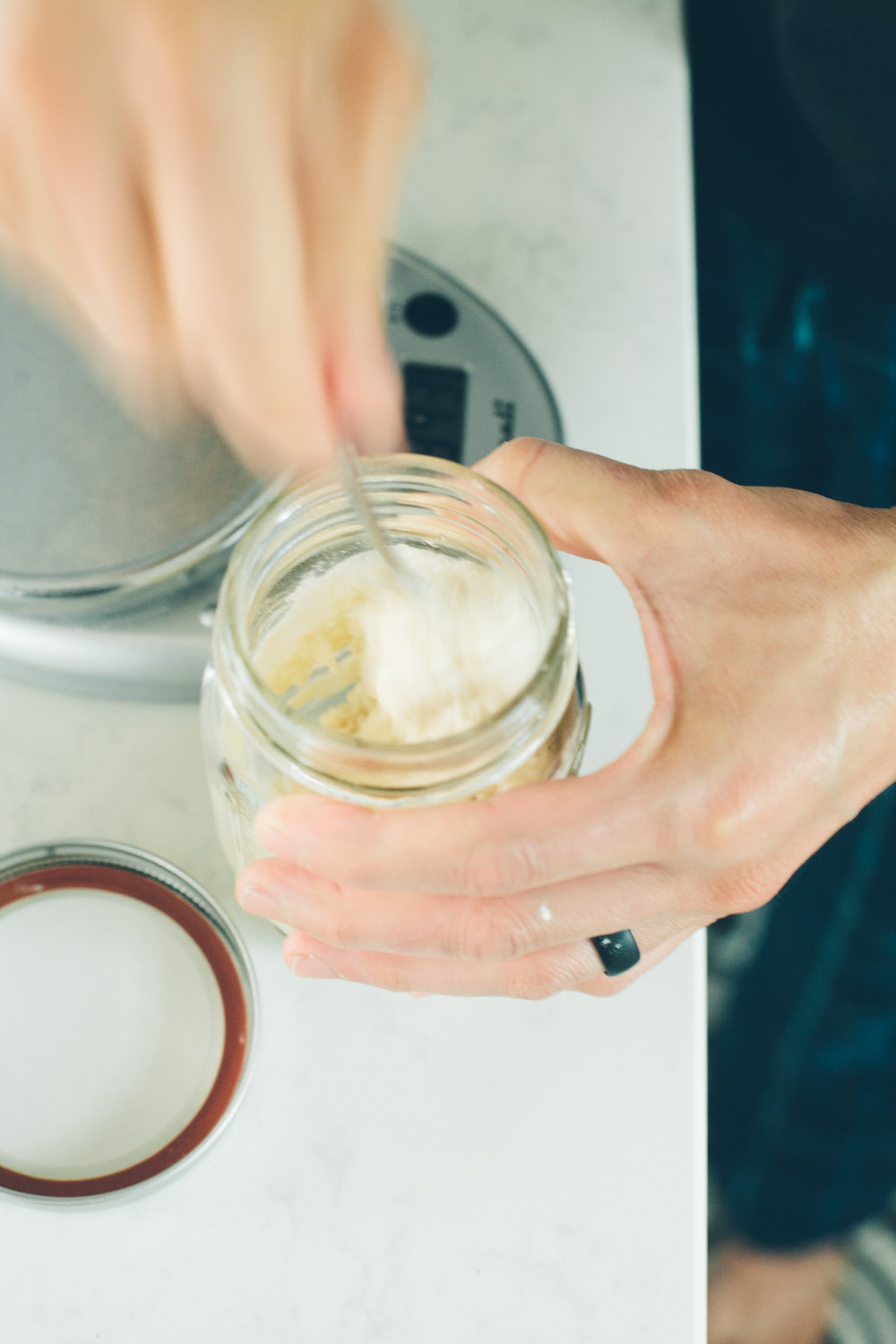 In what sometimes feels like another life from the one we're now living, my husband, Tim, and I wrote a cookbook, The Einkorn Cookbook. While it was primarily about featuring 100+ recipes for ancient (original, nonhybridized) wheat, it included a few recipes for sourdough. We (he) developed those recipes during our household's first season with sourdough–one in which we discarded a big chunk of the starter every time we baked. I loved the bread; I hated the discarding. We both wished there were a better way.
Turns out, there is.
Read More