Whether you like it for its signature tang or you're drawn to its eye-catching crust designs, sourdough has even more to offer, at least from a health perspective. Why is sourdough good for you? Here's a look.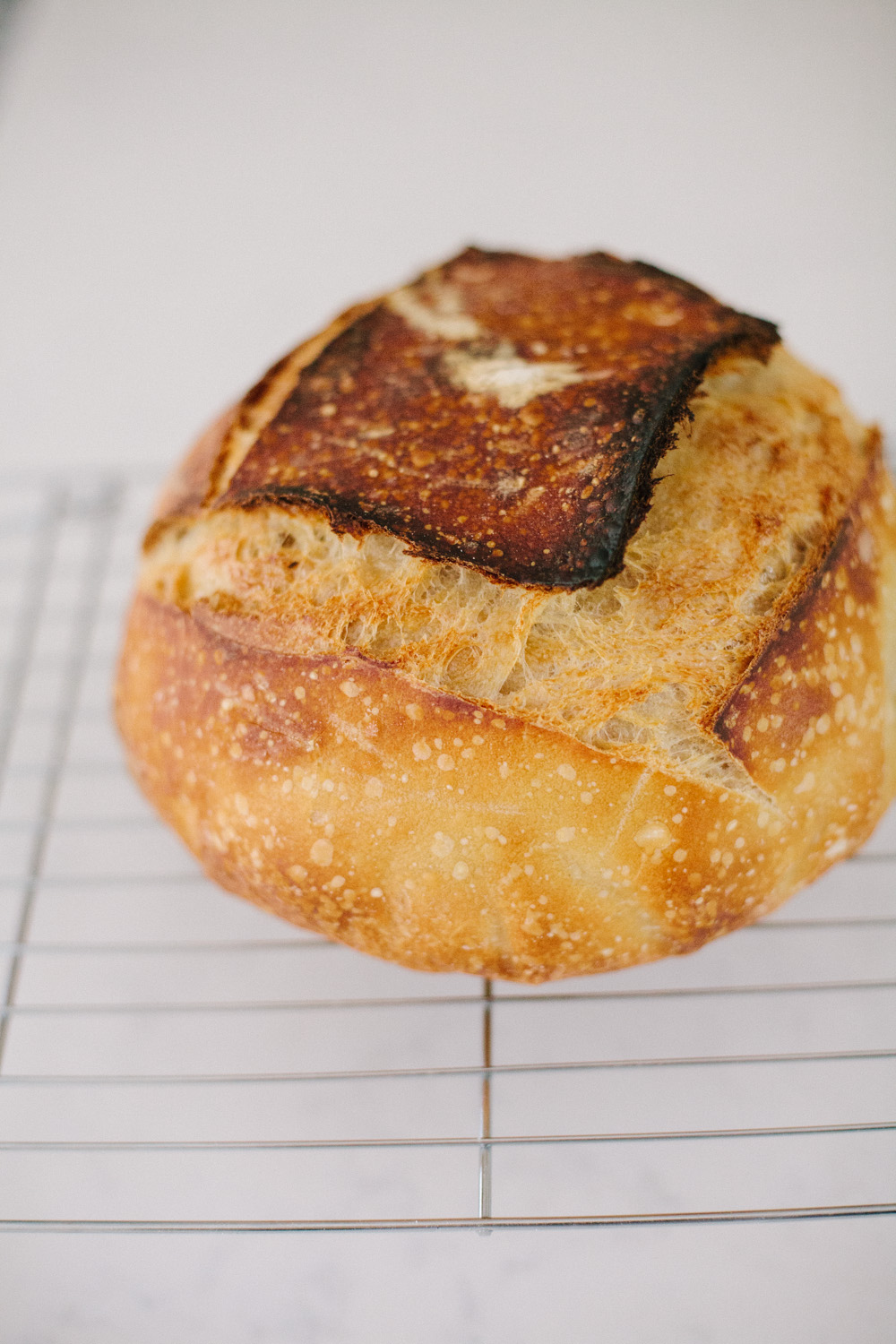 Wade into the waters of gut health and traditional foods, and you're going to hear about sourdough. Why is this? Why is sourdough good for you? And why, in a world of grocery-store convenience and long bread aisles, would people choose to purchase or bake the long-fermented, ancient bread that takes multiple steps and days of time?
While there has been at least one pilot study challenging the health benefits of sourdough, here's the thing: there is also a wide body of evidence–anecdotal and empirical–showing reason to give real sourdough, the kind slow-formed and naturally leavened, a second look. Sourdough is the bread of history, the bread people baked when they couldn't buy those cheap, tiny packets of commercial yeast at the store. Sourdough, also known as levain, isn't always sour, but it does take time, at least when it's authentic sourdough and not commercial bread enhanced with a sour taste. When it's made with high-quality flour, i.e., organic flour free of pesticides, according to some studies, it's the best bread you can eat.
So why's it the best? If you've ever wondered this, here's a look at a few key reasons why sourdough is good for you, both body and soul.
Are you already a fan of sourdough? If so, where are you on the spectrum between buy-it-at-a-bakery and name-your-starter-Constance? If you're looking for a beginner's perspective, here are eight tools I'd recommend buying, fresh from baking my first four loaves. Also, I'm chronicling my journey over on Instagram lately and would love to hear from you.