Long-fermented sourdough bread is sort of the gold standard of natural leavening. Particularly if you're interested in the health benefits from sourdough, you will care that a long fermentation means more time to break down phytic acid as well as the bran of the grain for digestibility. Min Kim of the beautiful Instagram account Min's Kitchen created her recipe with this in mind. Available online, it requires no kneading, is largely hands off and yet offers all the benefits of a long-fermented sourdough bread.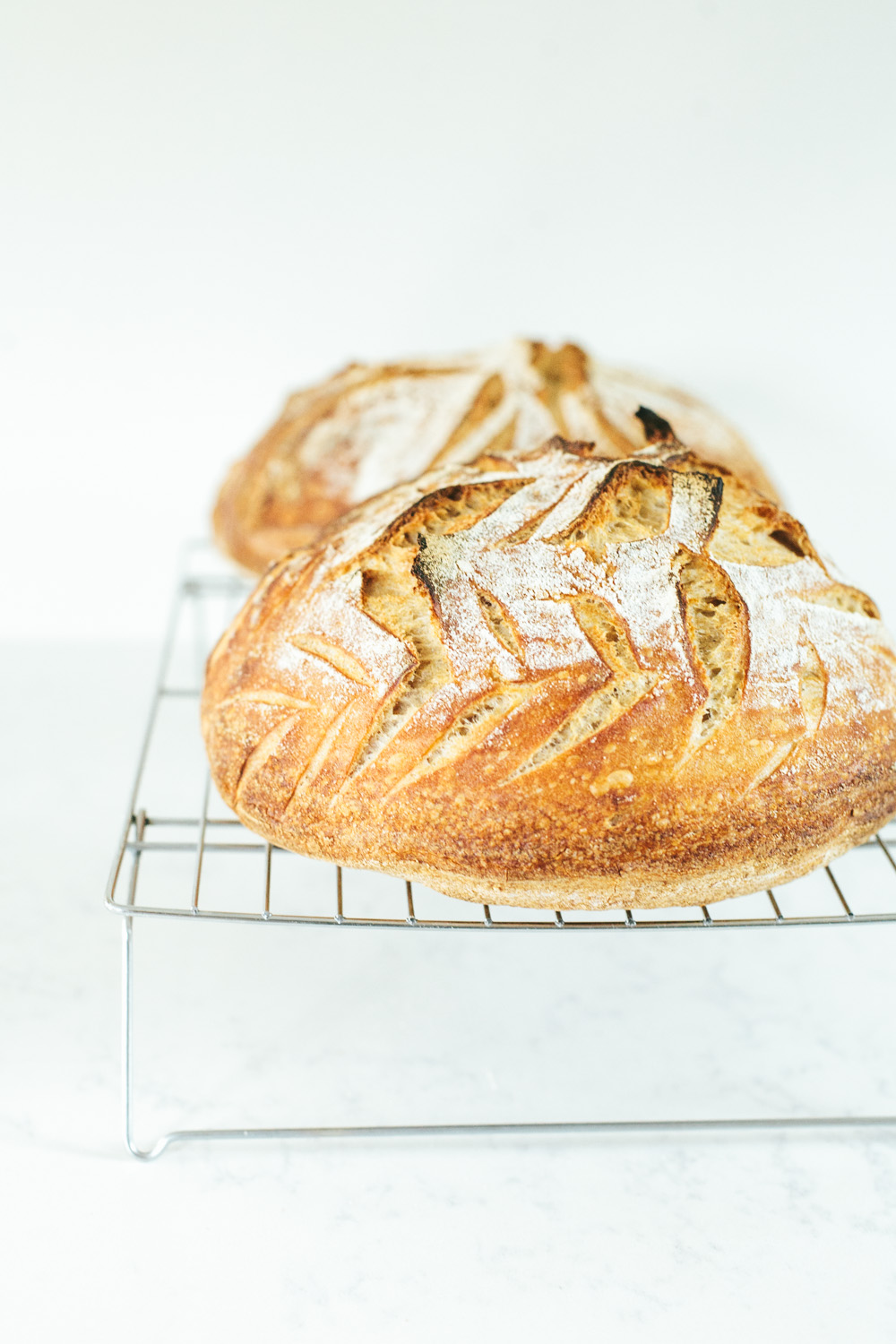 Traditional foods teacher Min Kim first became interested in true sourdough bread when trying to help her daughter deal with repeated sinus infections. After having her daughter remove all grains and try the GAPS diet for gut healing, her family began to slowly reintroduce only properly prepared grains. Understanding that the traditional method of making long-fermented sourdough bread meant making bread easier to digest, she started baking it herself.
Today, one look at her Instagram feed will show you she's become something of a master.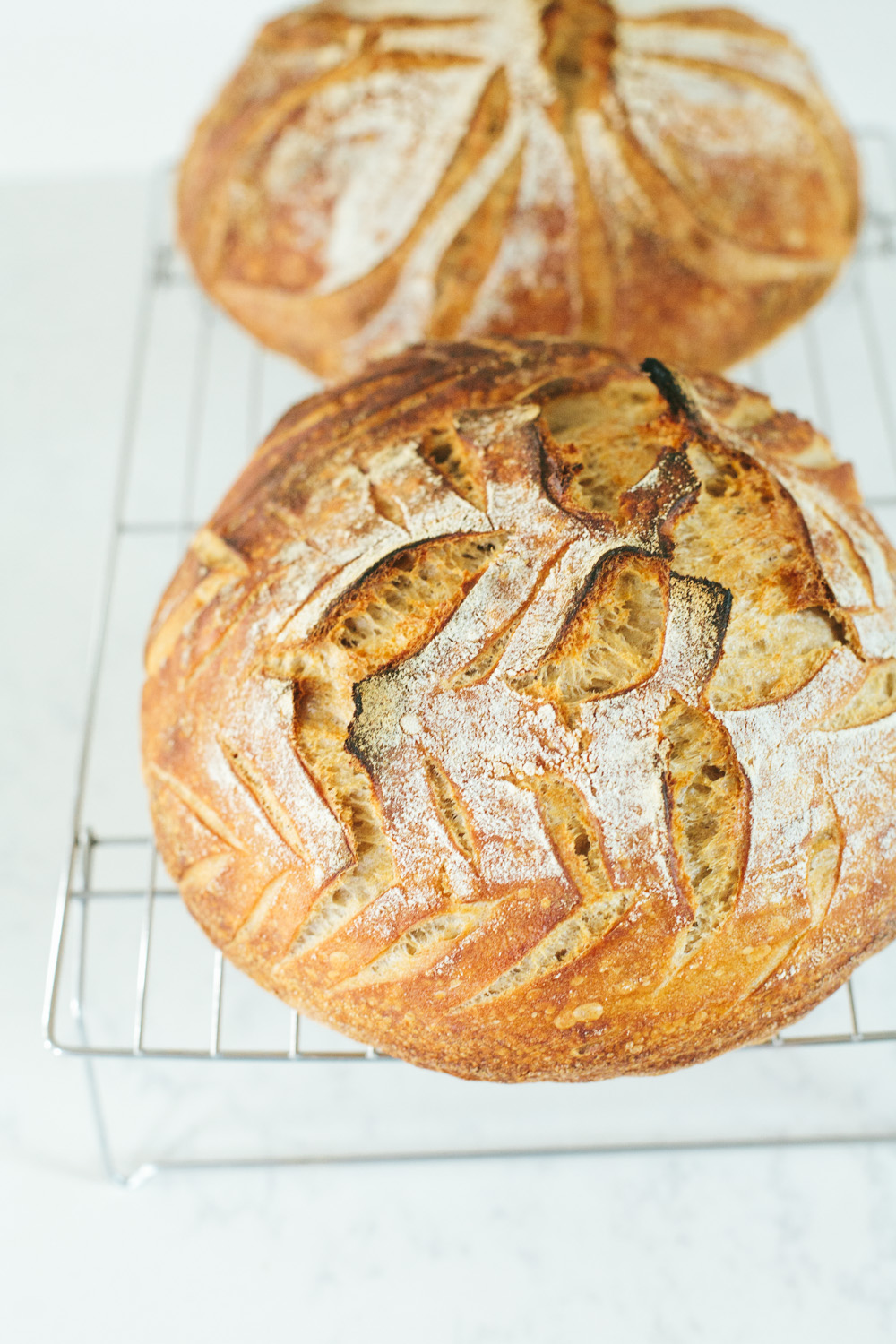 My Own Interest in Sourdough Bread
As someone who was diagnosed with digestive illness in 2005, on medication for five years and then introduced to traditional and fermented foods in 2010, I'm a devoted fan of sourdough bread. For a long time, it was the only bread I would eat. (If you're interested in the benefits of fermented food, in particular long-fermented sourdough bread, I encourage you research it yourself.) When my husband and I wrote The Einkorn Cookbook in 2014, he was the one who handled sourdough research and recipe testing. And, somewhere in that process, we both discovered Min. This means, for at least four years, I've been admiring her sourdough loaves (and pizza! and cinnamon rolls!), salivating at each post.
When I started baking my own sourdough earlier this year, I wanted to try her method, so my husband bought me her ebook. This post is in no way sponsored; the ebook link is not an affiliate link; all opinions expressed are my own. I want to point you to this resource because I was delighted to find her sourdough approachable for a beginner like me. Also, I want as many people as possible who are interested in sourdough bread to know they can make it, too!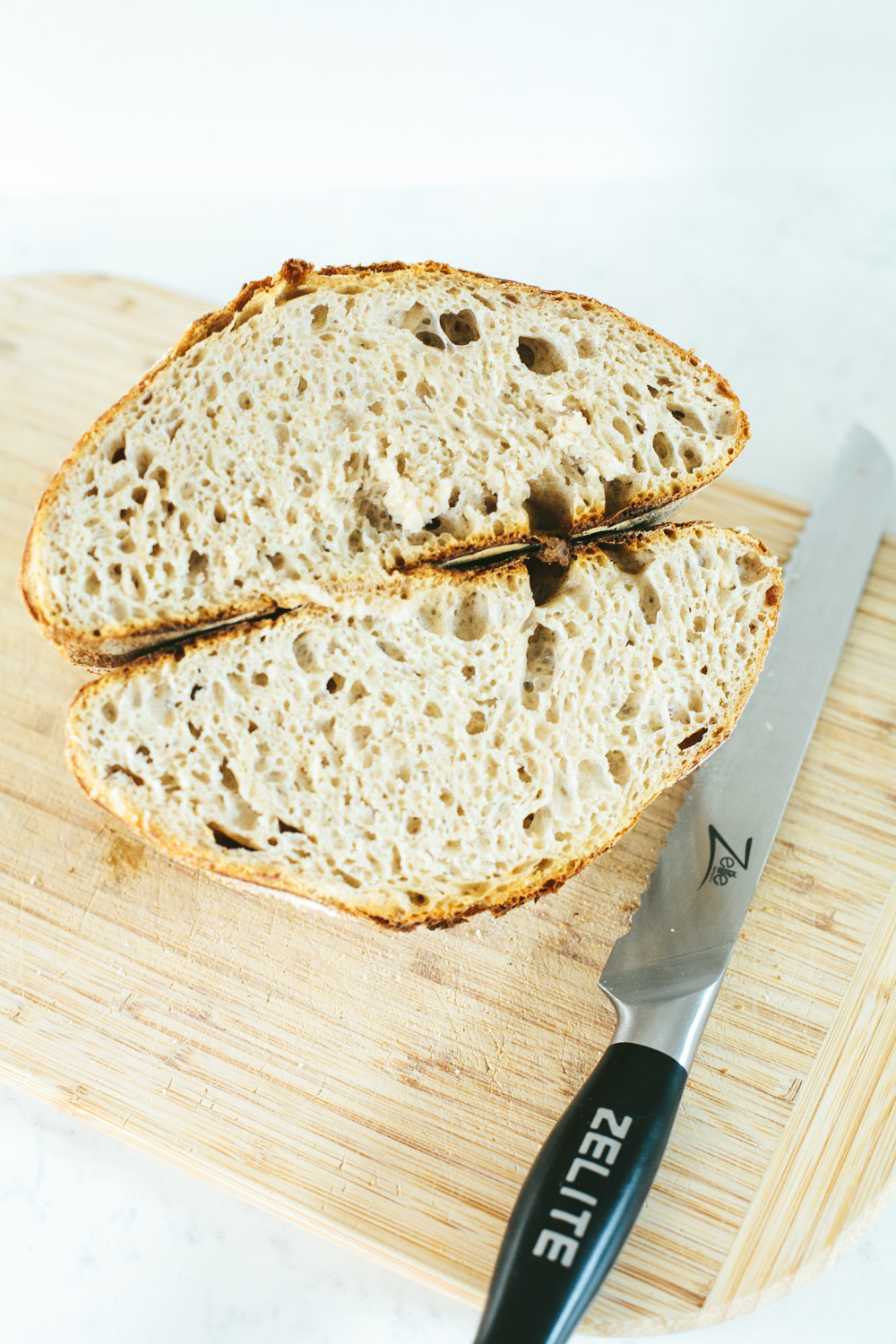 Some Benefits of This Method
It requires no kneading, just stretch-and-folds, as in Artisan Sourdough Made Simple.
It's largely hands off, with the bulk of prep time taking place while the dough is tucked away in the fridge.
In total, it gives you two loaves of bread that have been fermented for a whopping 36 to 48 hours.
As written, it's 20% whole-grain (hard red winter, spelt, kamut, einkorn, etc.) and 80% all-purpose flour.
There are step-by-step photos to guide you through the process.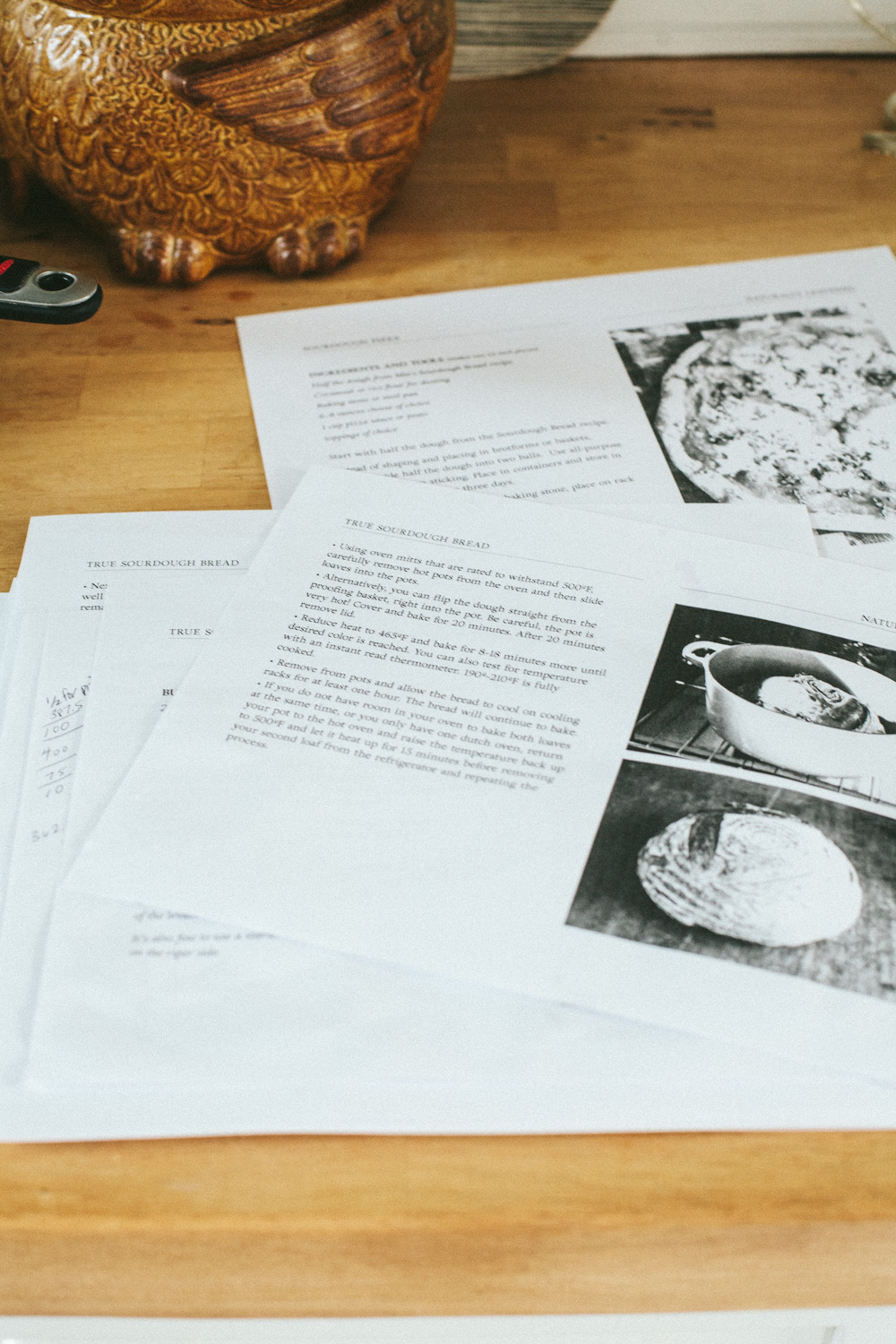 Learn How to Make Long-Fermented Sourdough Bread
If you're interested in trying Min's method, you can buy her ebook, True Sourdough Bread, for $4.95 online. In it, you'll find instructions for making a starter, a recipe for long-fermented sourdough bread and a bonus recipe for pizza. (My pizza dough is, at this moment, fermenting in the fridge; stay tuned for results on Instagram.) If you don't want the introduction about a history of proper grain preparation or view step-by-step instructions for a starter, you can alternatively find the entire recipe published with permission on Deliciously Organic.
Bucket List: Sourdough Brioche Cinnamon Rolls
Bonus idea I learned from Carrie Vitt's post of the recipe on Deliciously Organic: You can also get Min's recipe for sourdough broiche cinnamon rolls when you click here and fill out the info! That is top of my sourdough bucket list for the future now.
If you enjoyed this post, find related content under the Sourdough category of this site. And, if you have any questions, comments, ideas or inspiration relating to naturally leavened bread, I'd love to hear from you. Contact me anytime!