Move over, San Francisco, there's another sourdough city in the game. Located right in the heart of the Midwest, St. Louis, Missouri is a location booming with bakeries that offer naturally leavened bread. Distinguished by their short ingredient lists and long fermentation times, these loaves of St. Louis sourdough make a great case for bread bakers (or anyone!) to schedule a road trip to Missouri sometime soon.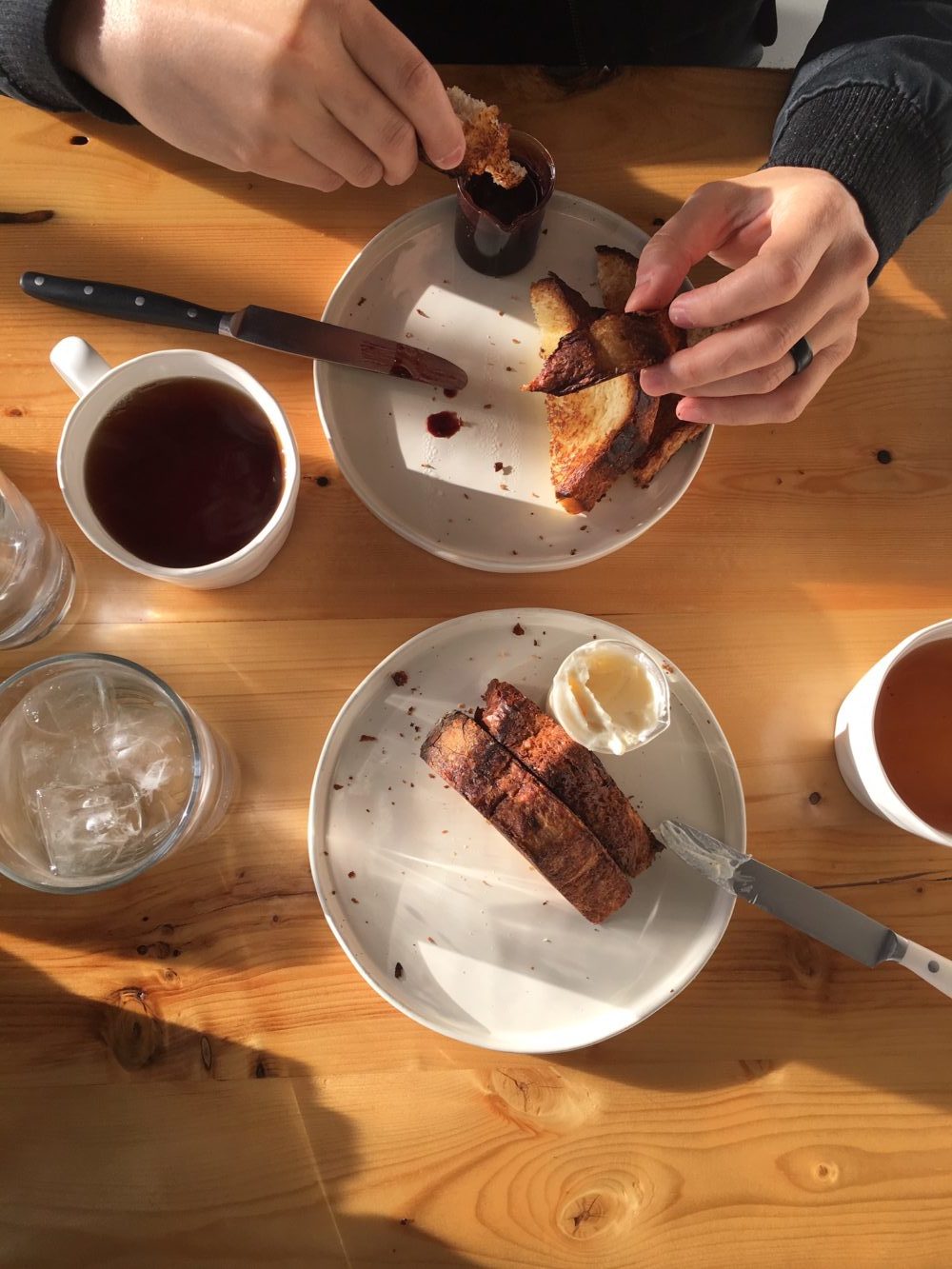 When most people think St. Louis, they think Cardinals, the Arch, maybe the award-winning zoo. For bread lovers, however, there's an even more exciting claim to fame, and it's gaining momentum. In the last 12 months, not one, not two, but four different bread bakeries have opened, all with one thing in common: they specialize in naturally leavened goods.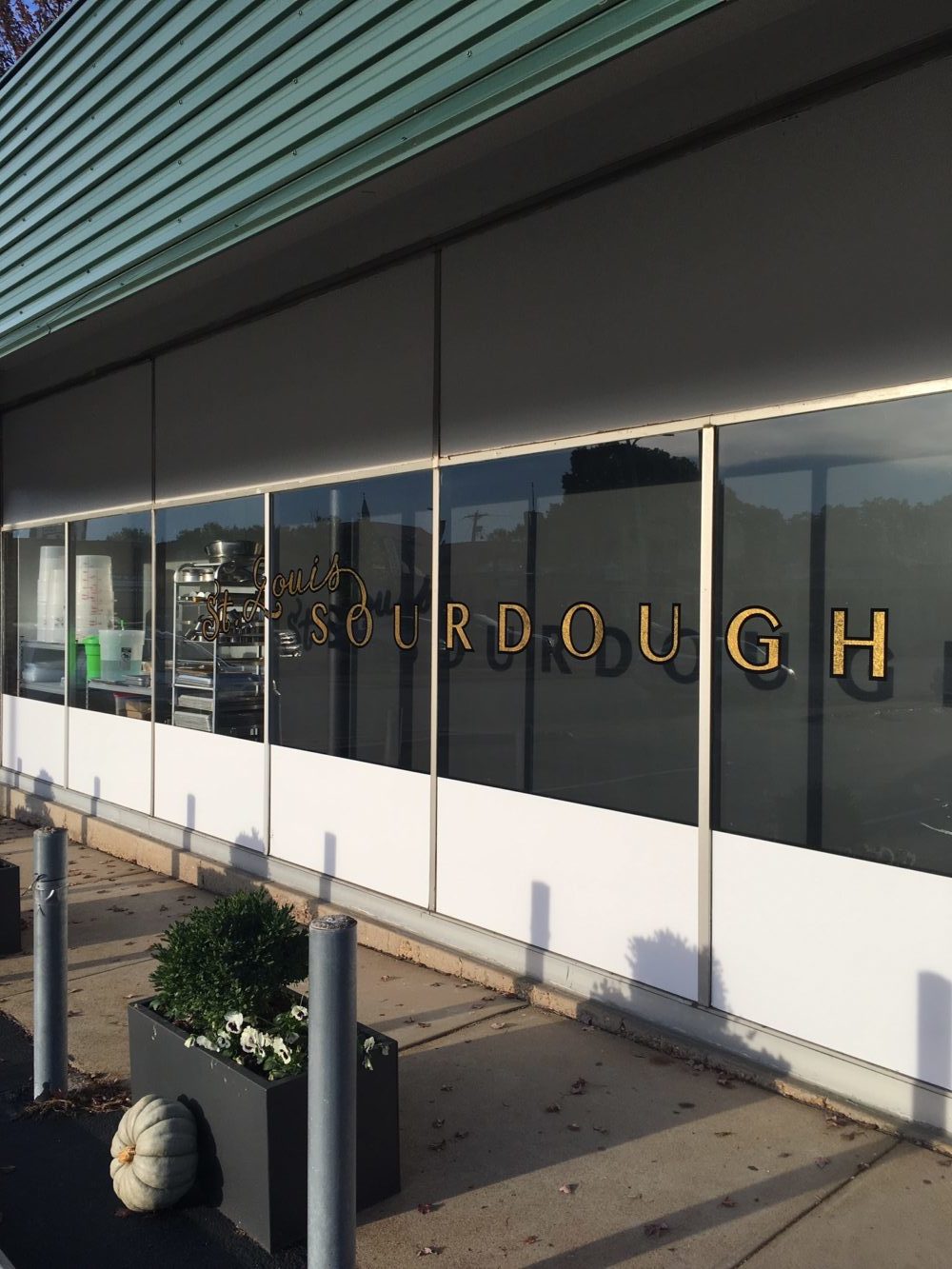 Whether you appreciate sourdough for the health benefits, enjoy artisan breads for their complexity of flavor or just want a few fun ideas for where to eat next time you're in St. Louis, here's a quick overview of five local businesses doing sourdough right.
5 (Mostly New!) Places to Sample St. Louis Sourdough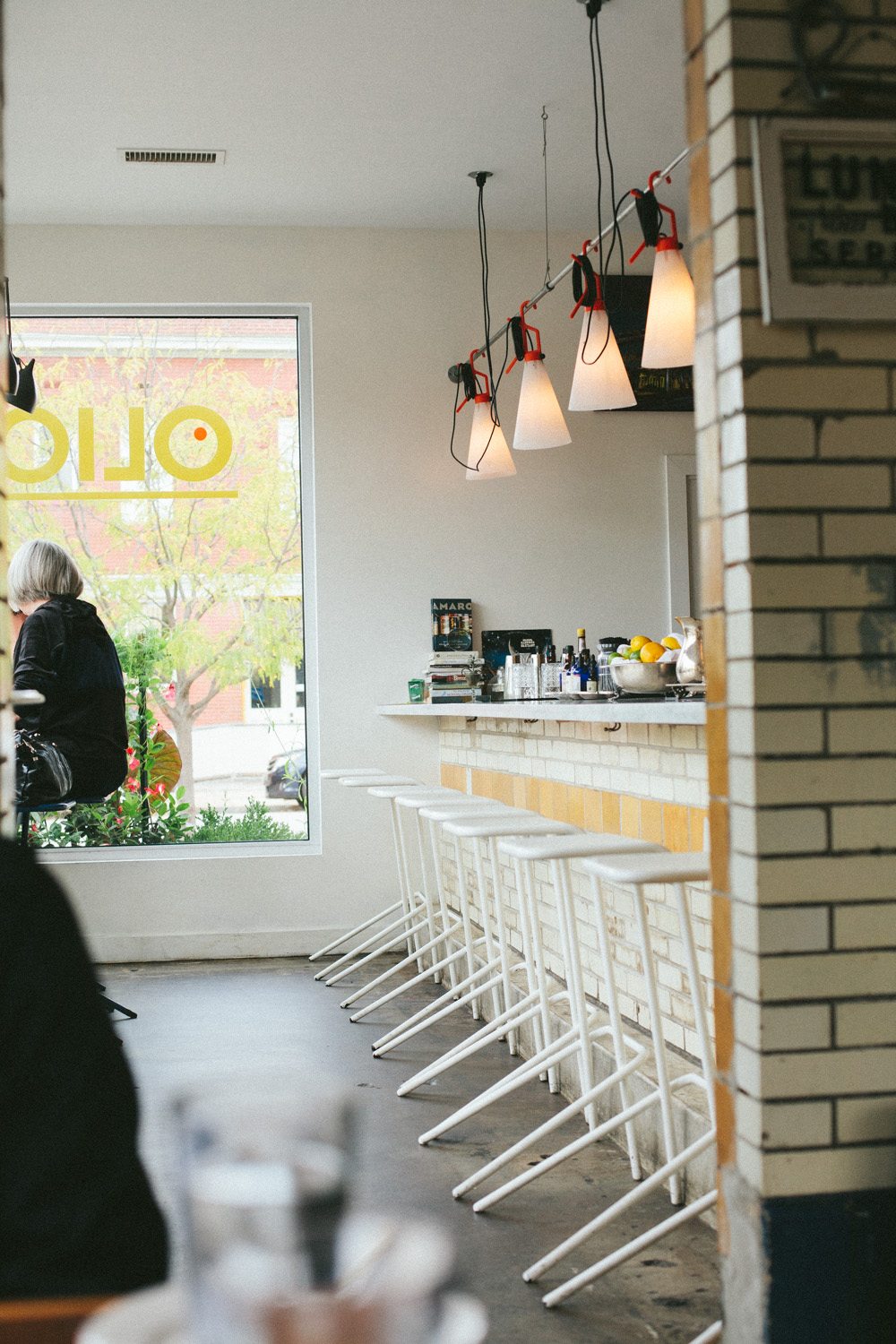 1. Olio, 1634 Tower Grove Ave (opened 2013)
The one grandfather of the list, Israeli-inspired eatery Olio is not new; it's five years old. It's also not a bread bakery; it's a restaurant that happens to sell sourdough loaves. A member of Bengalina Hospitality Group, it's refined yet rustic, Mediterranean yet Brooklyn, cozy with cold, concrete floors. Its menu of small plates, large plates, sandwiches and salads emphasizes one notable trademark, however, described in detail on its artistically illustrated menu. This is an eatery that cares about its bread.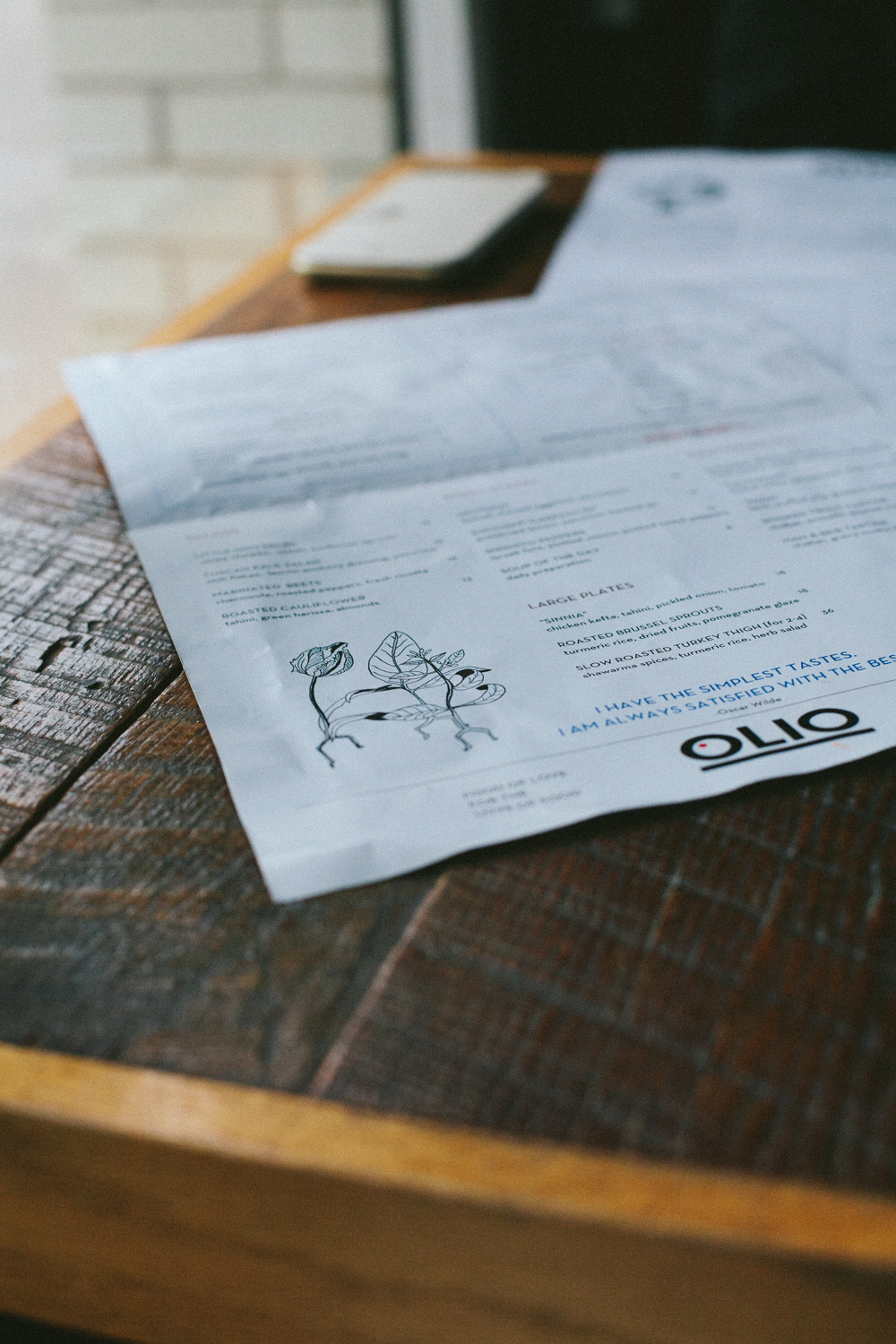 "Our bread is made the way bread had been made centuries ago: mixed, shaped, and crafted by hand; naturally leavened; and baked in the hearth."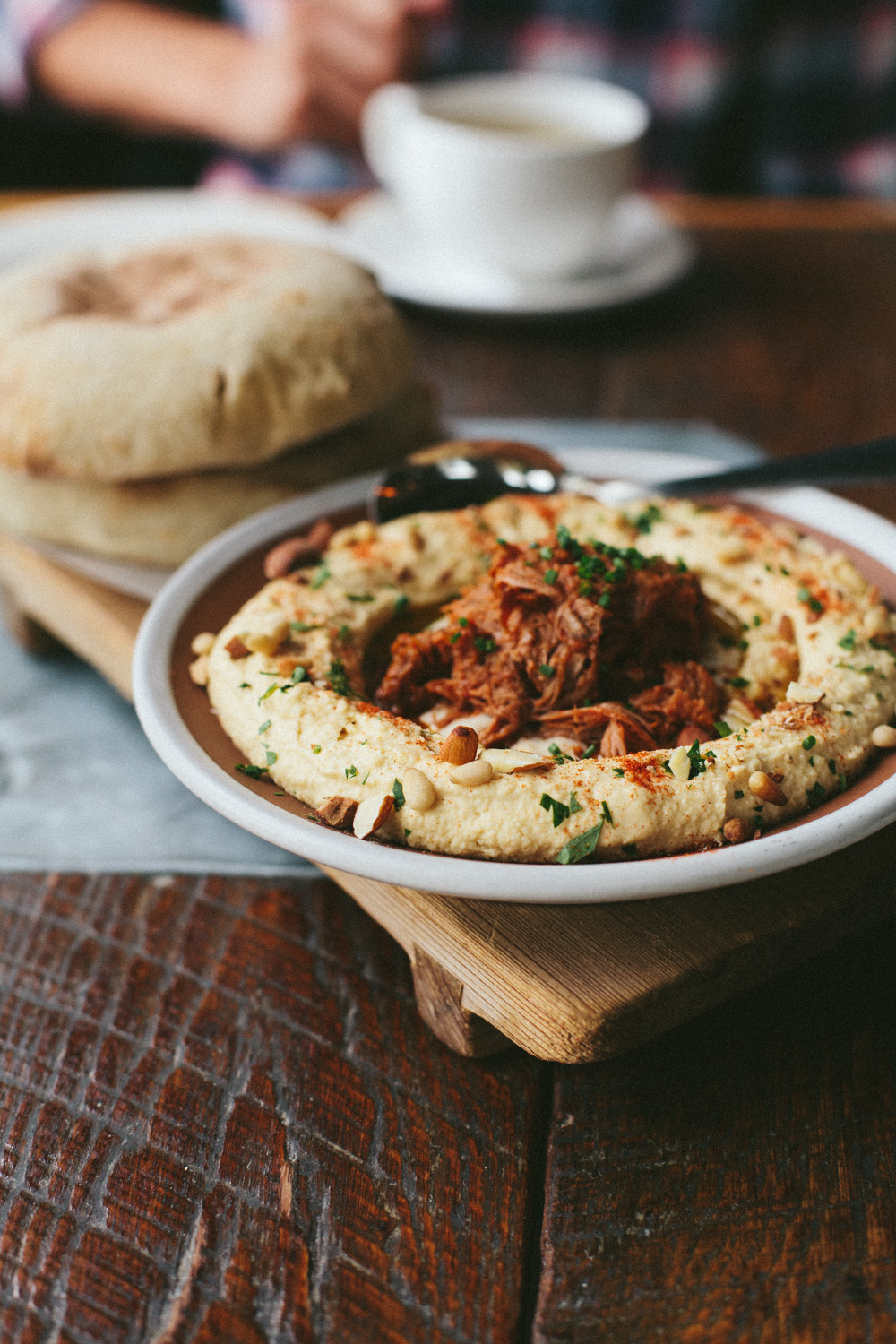 In addition to the fat, fluffy pitas that come with its hummus plates, Olio also offers naturally leavened Jerusalem bagels, focaccia, challah loaves on Fridays and sourdough loaves every day. These breads are baked in the large oven on the patio, viewable from inside the dining room.
2. Union Loafers, 1629 Tower Grove Ave (opened in October 2017)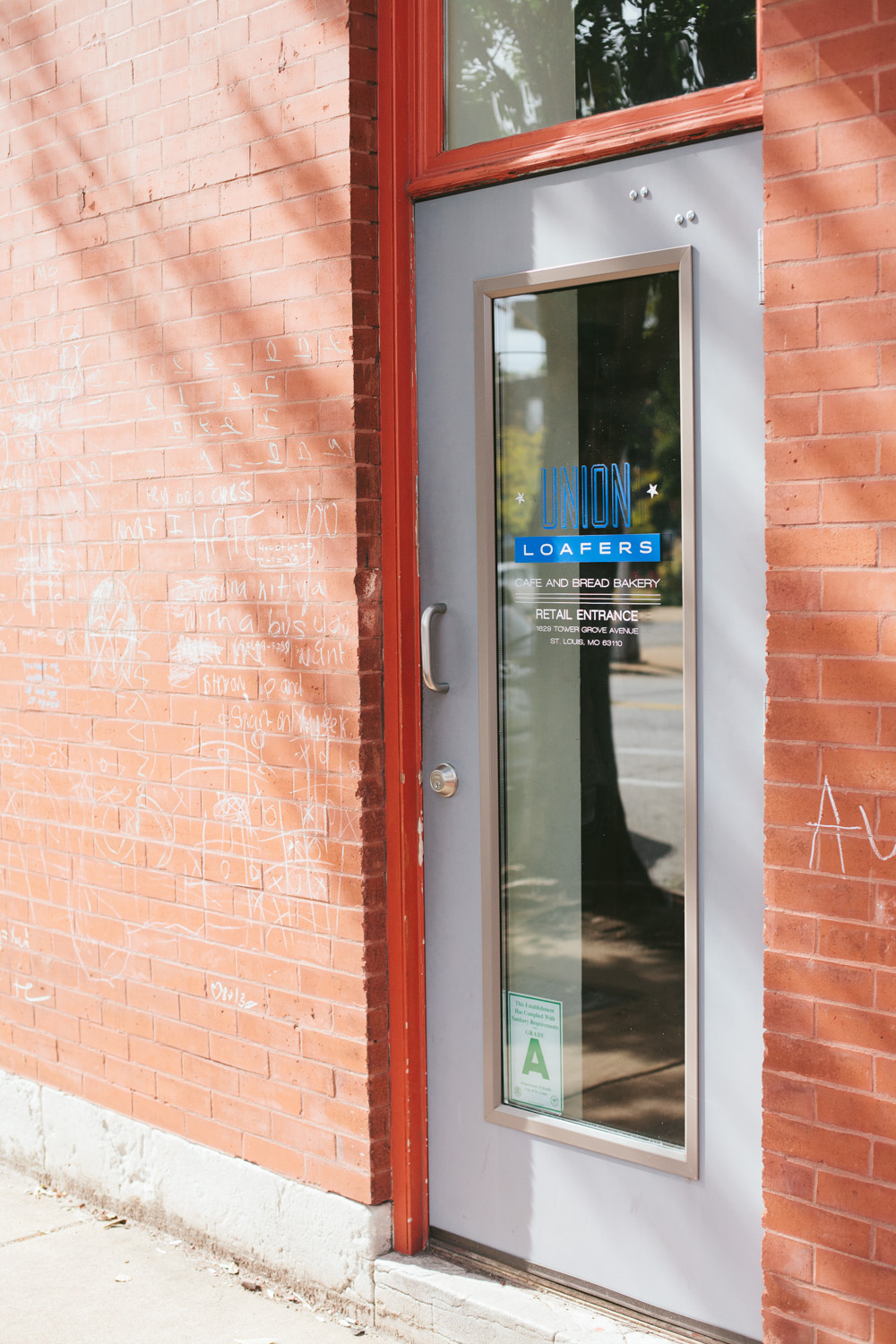 Right across the street from Olio is Union Loafers, a one-year-old cafe and bread bakery that says it offers "simple, classic foods driven by quality and community."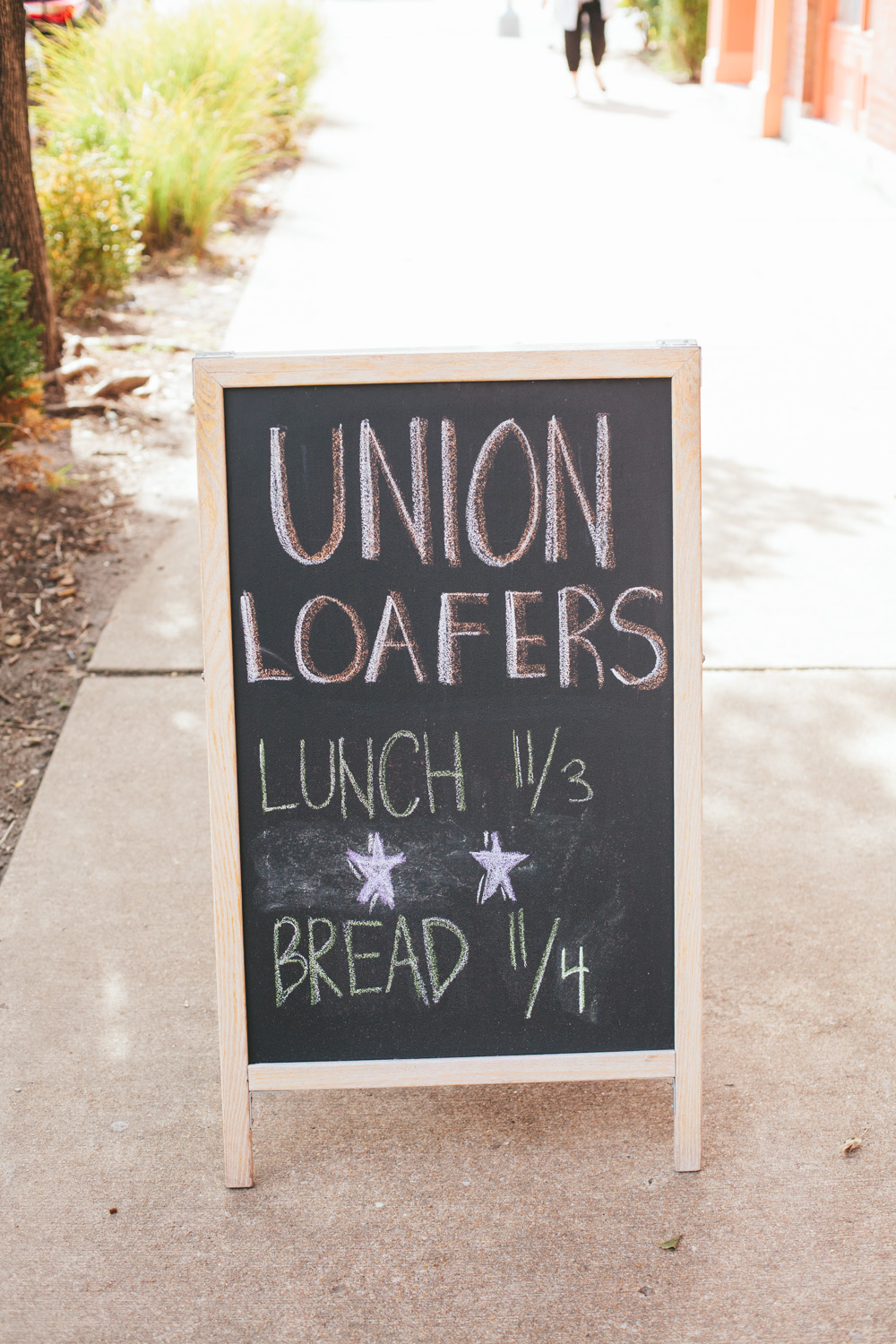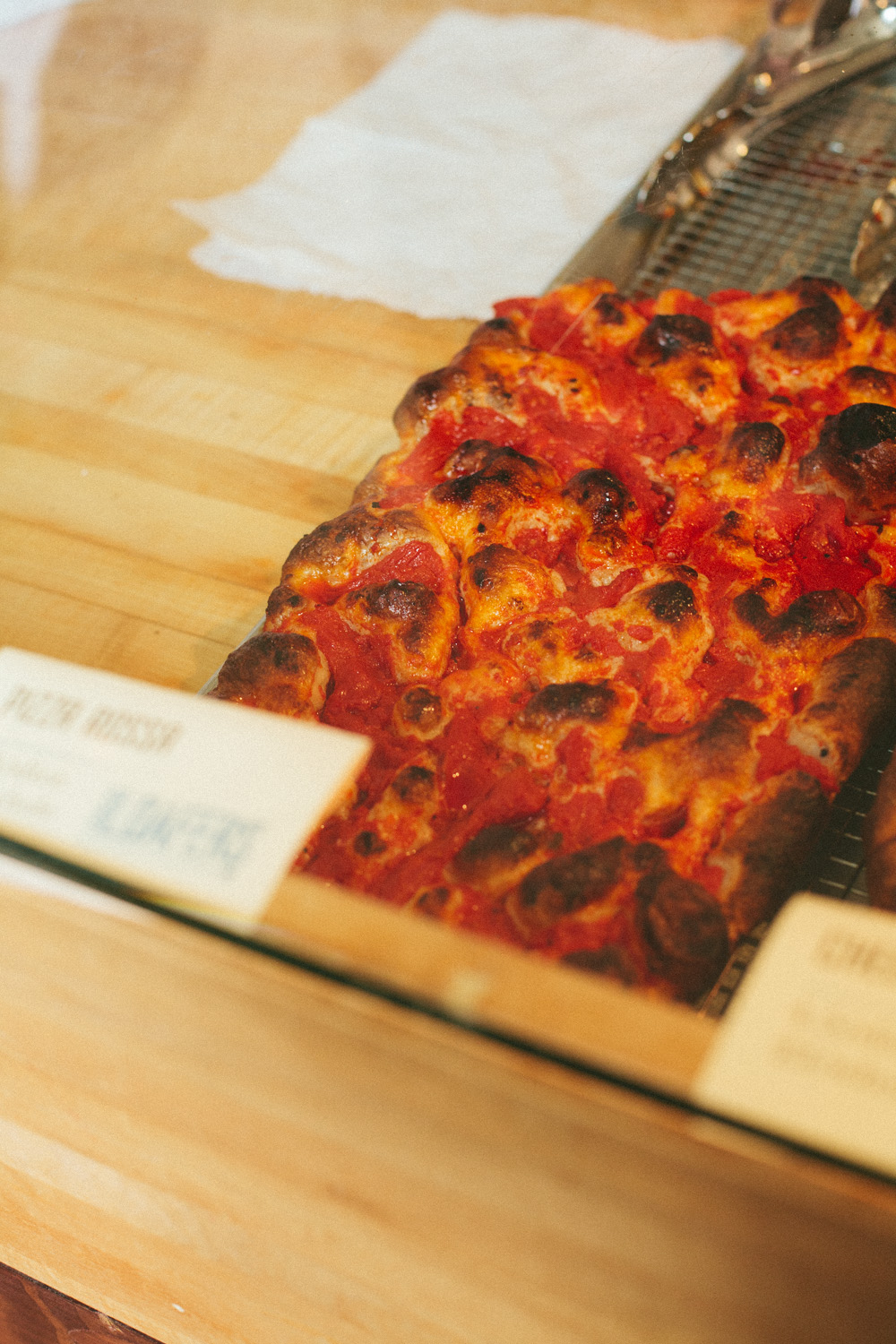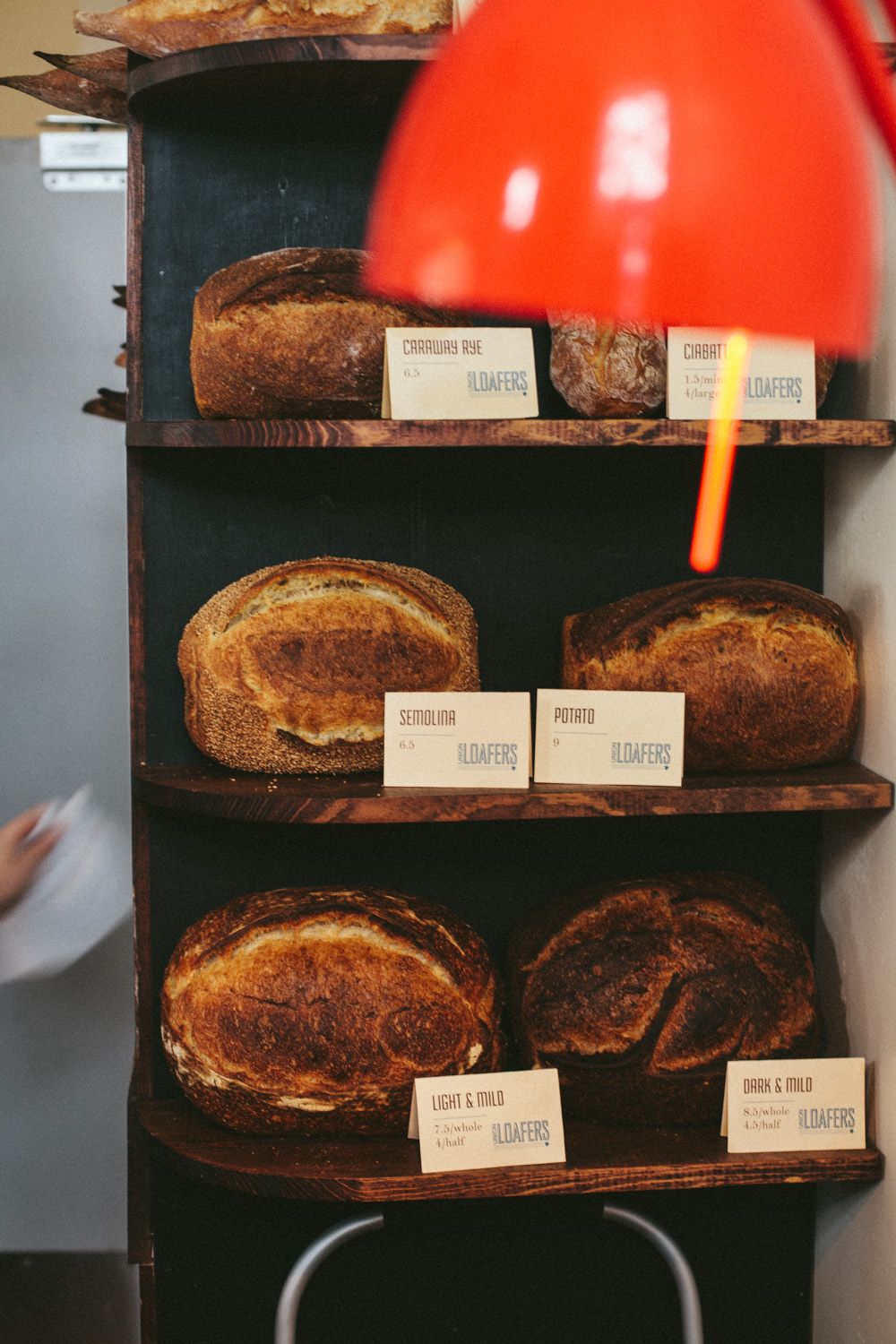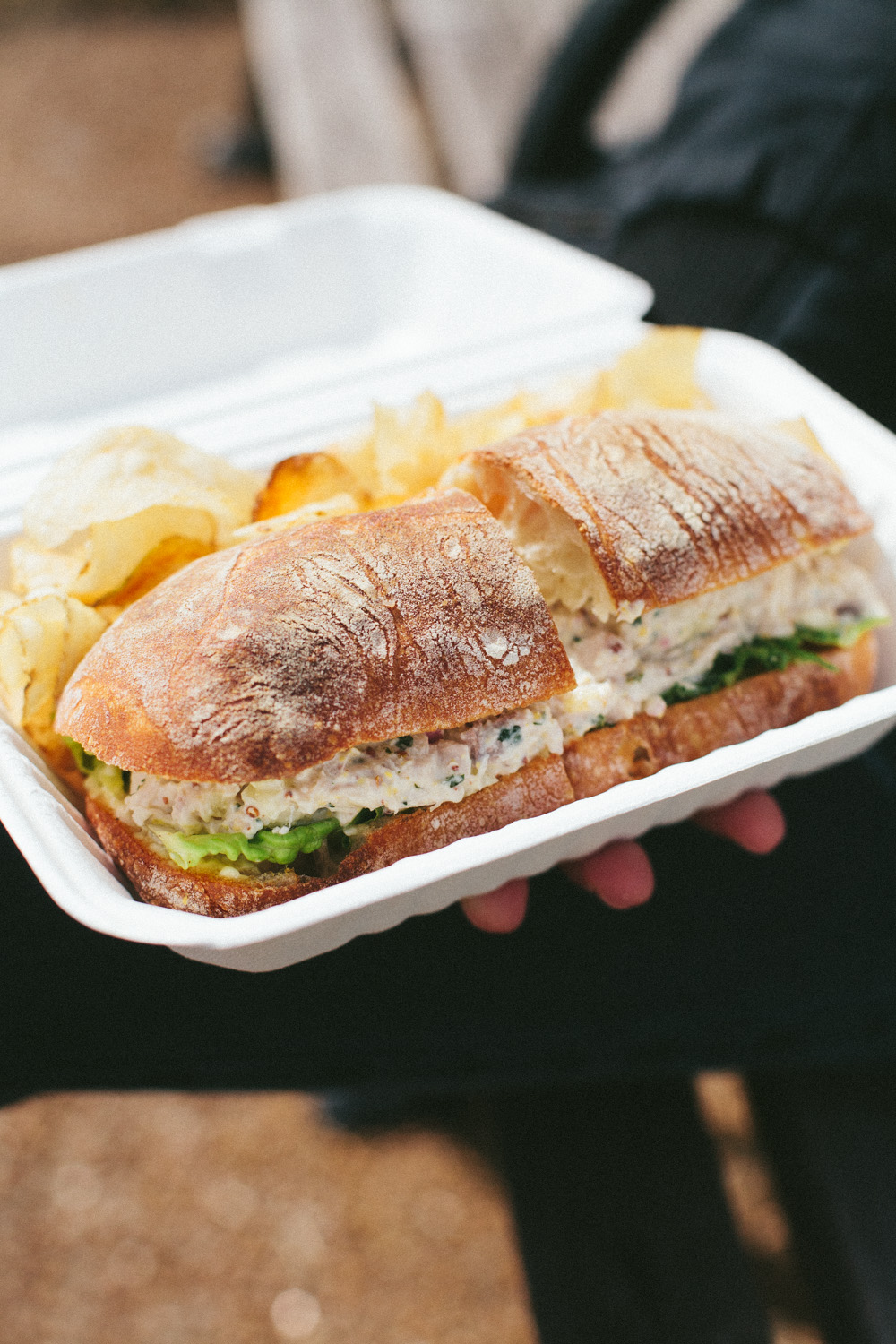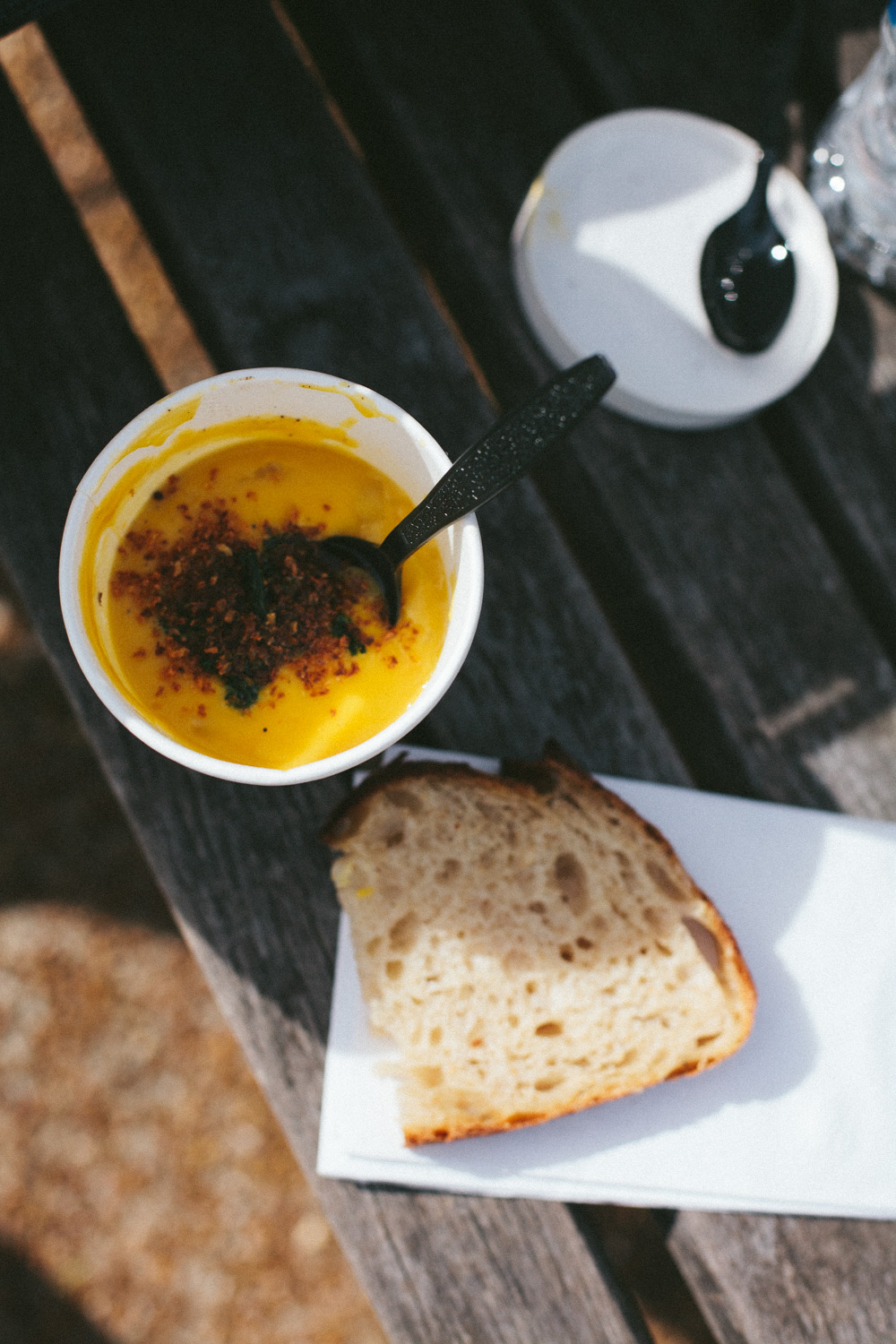 Here in St. Louis, the Union Loafers schtick has found its audience. Step inside on a weekday at lunchtime, and expect to stand in line. This dining room, serving sandwiches, soups, salads and sides, fills up fast (a 45-minute wait when we came in at 12:30 p.m. on Tuesday). So when you can't wait, there's a to-go ordering station by the bar and bread station. In addition to the racks of fresh loaves by the checkout register, here you'll find cheesy bread and pizza rossa (a bubbly, browned bread slab topped by a spicy red sauce), as well as chocolate chip cookies, all of which are hard to resist.
3. Knead, 3467 Hampton Ave (opened November 2017)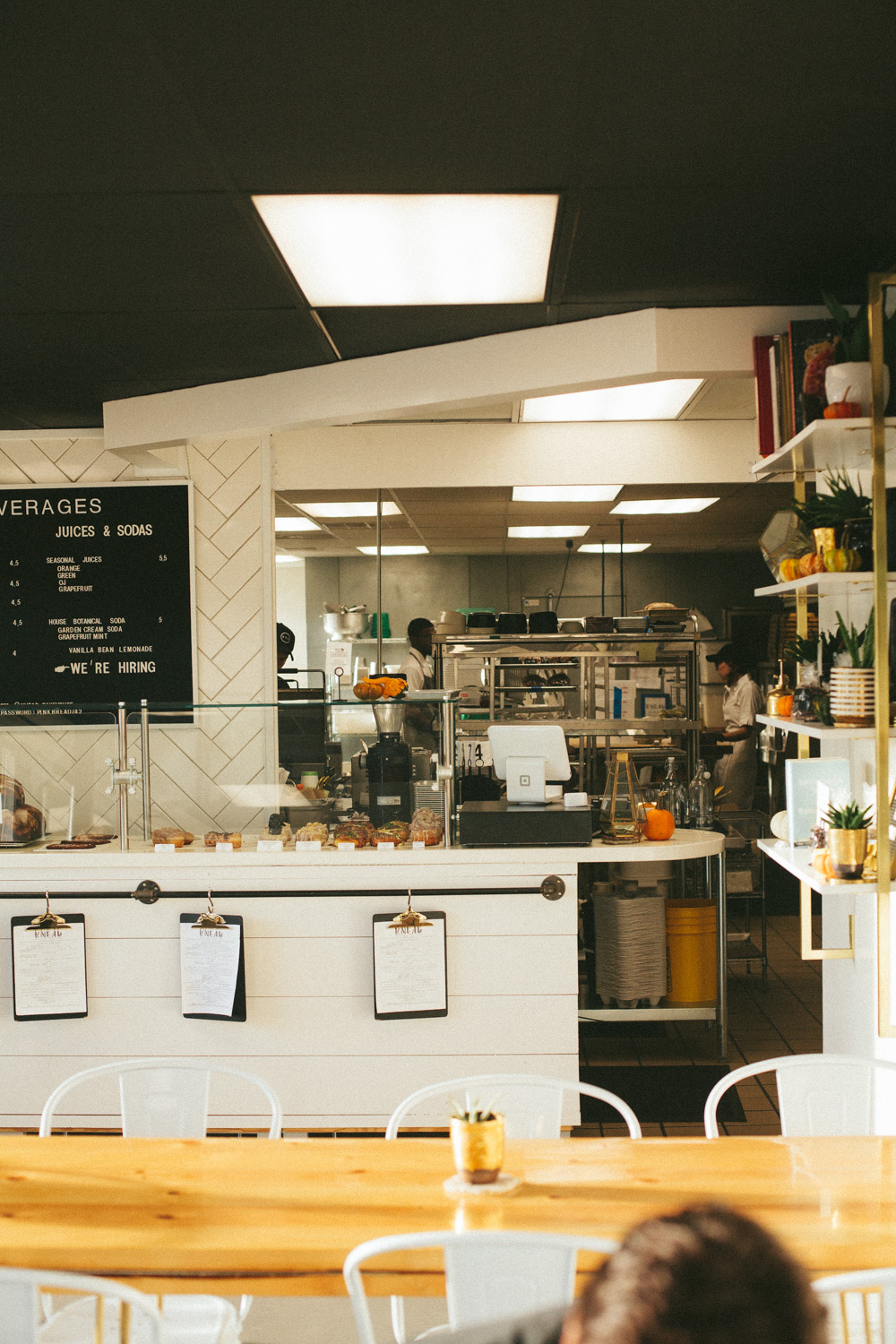 Tucked into a seemingly ho-hum strip mall on Hampton Avenue, Knead Bakehouse has an eye-catching, modern aesthetic that's made for Instagram: white metal chairs, farmhouse tables, a menu displayed on a letterboard and open shelves with cute knick-knacks like an "EAT MO BREAD" flag.
From the eating area, you have an open view to the kitchen, with loaves being formed. And while the cafe prides itself on its bread (sandwich loaves and brioche loaves) made with four ingredients: flour, water, salt and its five-year-old starter, it also sells local coffee, tea and a lineup of pastries and cookies. For breakfast, you can take your pick of egg sandwiches or toast with jam, honey and lemon ricotta, for example.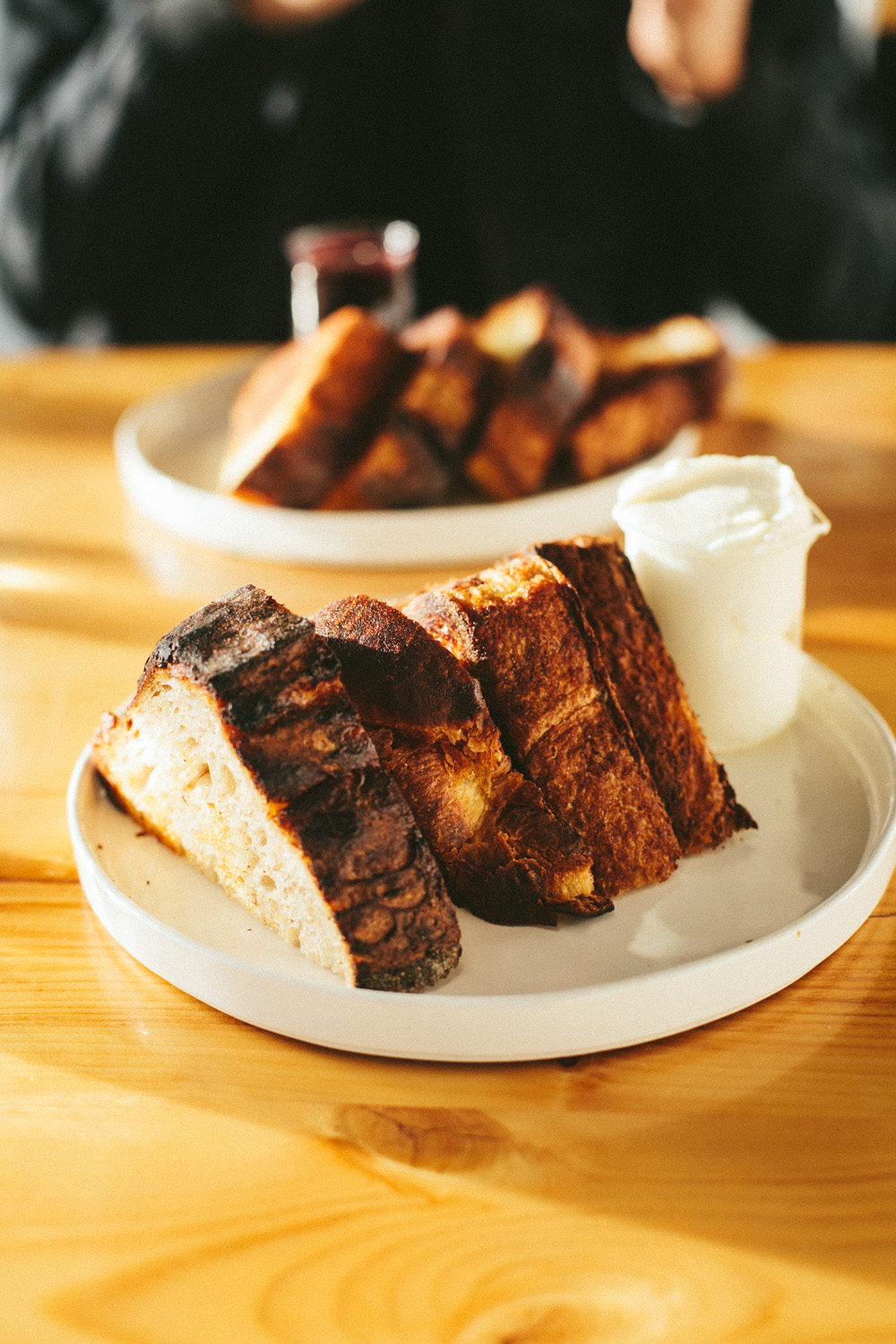 What's especially inspiring about this spot is its founding, however: the story of a guy who fell in love in bread-baking and, with his wife, grew into a hip cafe. According to the Riverfront Times:
"In the five years that [cofounder AJ Brown] has been tending to his starter, [he] has gone from baking bread out of a retirement center to sell at St. Charles County farmers markets to a successful Kickstarter campaign funded by his legions of loyal market patrons, and now to the Southampton storefront that used to house Salume Beddu."
4. Mr. Meowski's, 3315 MO 94-N (opened January 2018)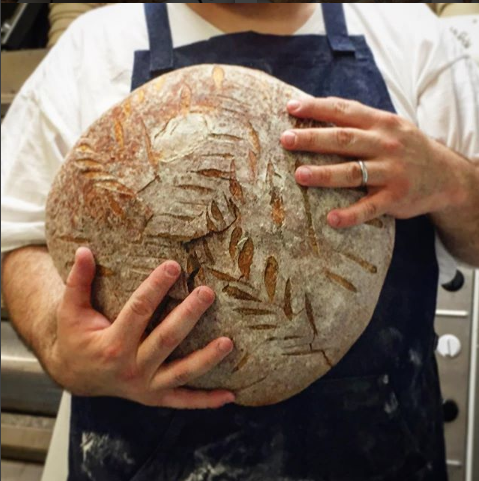 Opened in January, Mr. Meowski's is a carry-out retail shop that grew from a wholesale bakery/farmer's market retailer into a place where people can buy bread and pastries between the hours of 6 a.m. and 9/10 a.m., five days a week. Baking from a starter he's named "Moses," owner Tim Nordmann sells loaves of sourdough bread, sourdough bagels and croissants (not sourdough), as well as select other pastries and drinks, to commuters riding the I-94 on weekday mornings.
5. The Foundry, 11424 Dorsett Rd, Maryland Heights (opened July 2018)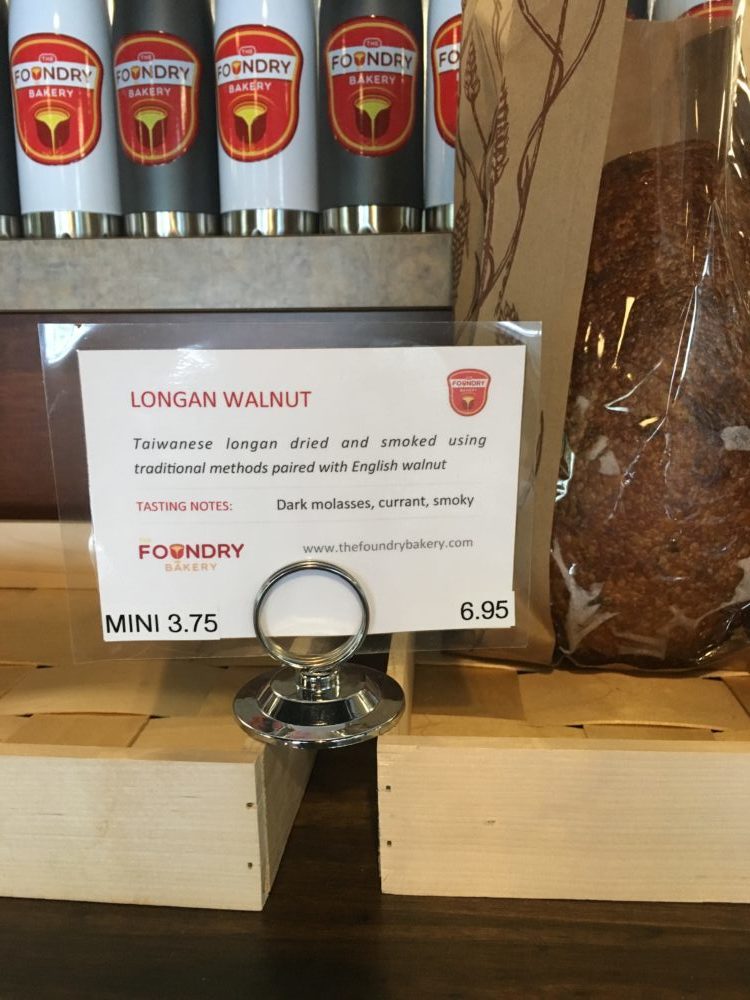 Tucked into a barebones commercial building on a high-traffic road in the suburbs, The Foundry is so unassuming, it's easy to miss the first time you drive by; we did. But if you pass it and wonder if it's worth a U-Turn, the answer is yes. Because inside this simple building with small signage and minimal aesthetics, here's what you'll find: a wonderfully unique, Asian take on traditionally made bread. Where else can you go for bread flavors like Umami Burst (Japanese miso with shiitake mushroom, seaweed and scallions) or Black Walnut (naturally leavened sourdough with locally harvested black walnuts), for example? The long row of brotforms on the counter is alone enough to delight any sourdough bread baker–plus, the decadent taste of a chocolate cherry slice will be icing on the cake.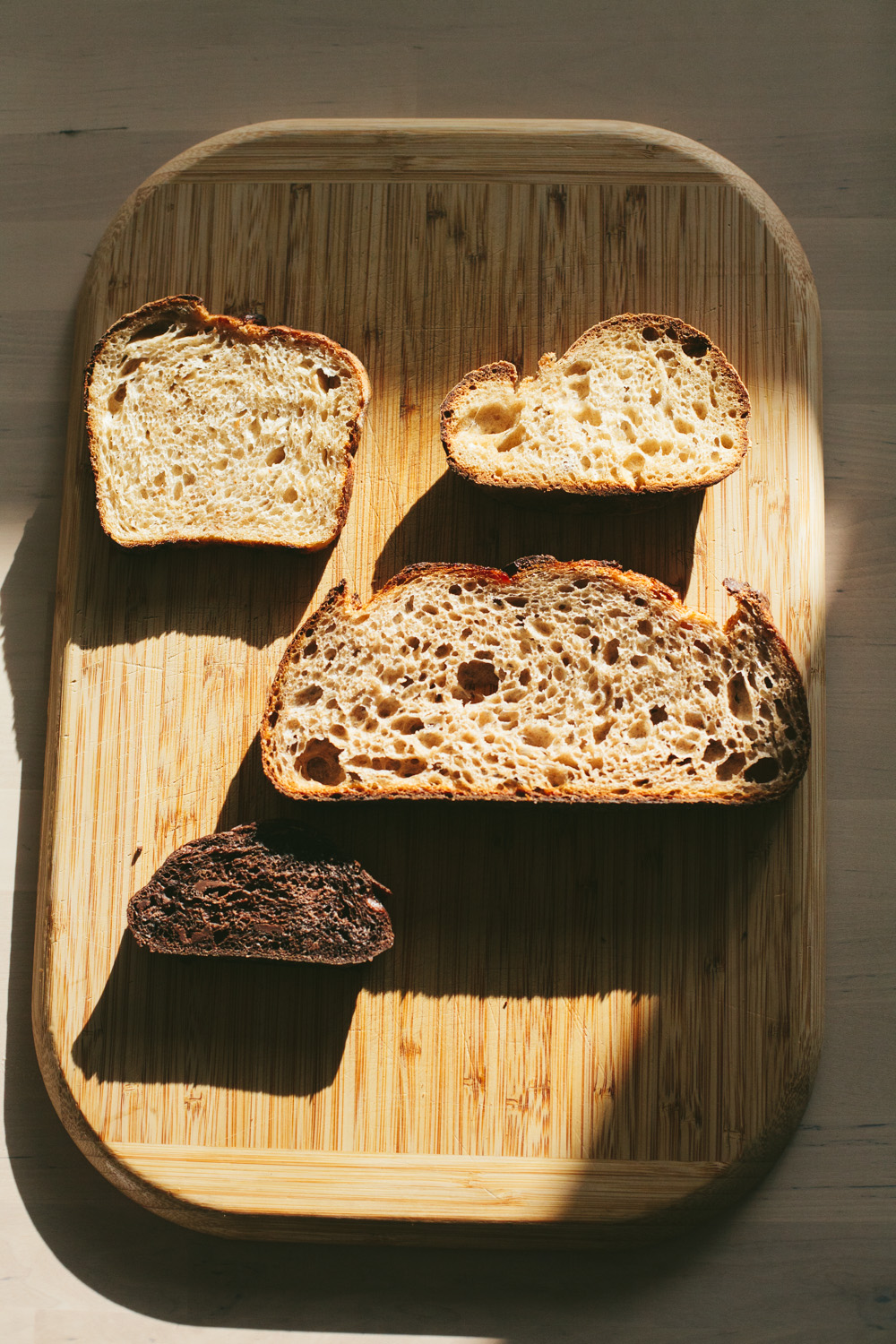 Road-Tripping to St. Louis
If you live anywhere near middle America, there's a good chance St. Louis is driving distance from you. This Midwestern town is 350 miles to Cincinnati, 300 miles to Chicago or Nashville, 280 miles to Memphis and 250 miles to Louisville. This makes it an ideal choice for a weekend getaway or quick trip! So pack your bags, book a cute and cheap AirBNB ($40 off with this affiliate link*) and break some bread with the people you love–there's no better destination for it than Midwestern Bread Town USA, St. Louis.
*disclaimer: this is a standard AirBNB affiliate link, by which you receive $40 off your first trip of $75 or more, and I receive $20 for referring you.