When you're new to sourdough, every recipe is an adventure: Will it turn out? Will you have to throw the bread in the trash? That's why having beginner sourdough recipes on hand is essential. Fresh from a few victories, it's easy to get hooked.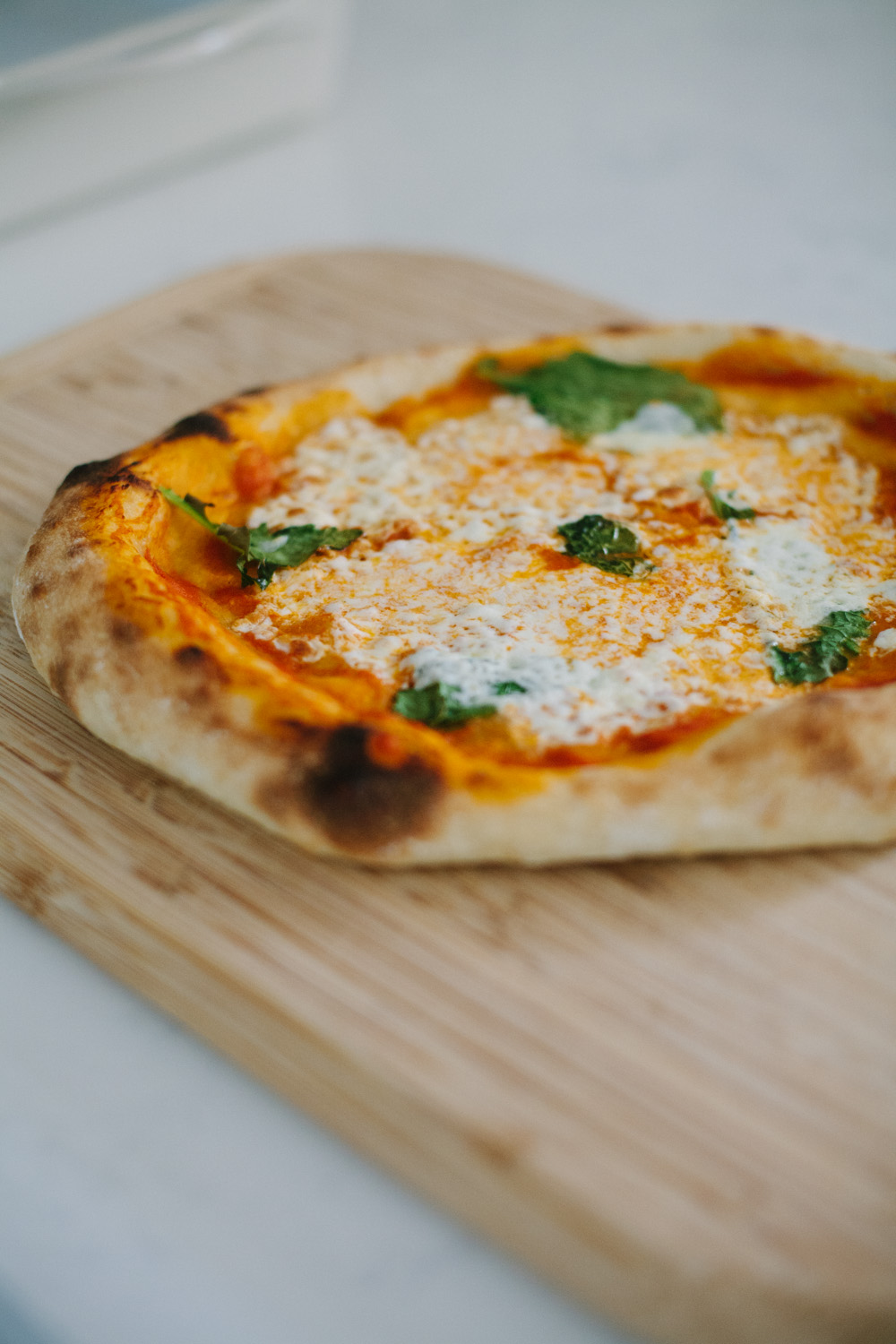 Two weeks into the world of baking sourdough, I can tell you this: there's nothing like the magic of taking fresh-baked bread from your oven, knowing your hands played a part.
As someone who's almost always learned things the hard way (particularly food techniques), I'm genuinely shocked when new projects work. Even after researching sourdough solo and asking for advice from my veteran-baker husband and many of you, I still expected defeat. So the fact that golden, crackling bread emerged from my oven instead is a true testament both to sourdough magic, and the power of good beginner sourdough recipes. Now, I feel pretty confident that if I can bake bread, you can bake bread. Why? If there's one great reality in the 2018 Internet world, it's this: other people will help.
A Few Fairly Foolproof Sourdough Recipes for Beginners
If you, too, are new to sourdough, let me point you towards a few good recipes I've tested and found hard to screw up. Below, here are the beginner sourdough recipes I've followed and loved over the last two weeks, along with notes on where I departed from them. Special thanks to the veteran bakers guiding my way, including those of you who weighed in on Instagram with tips!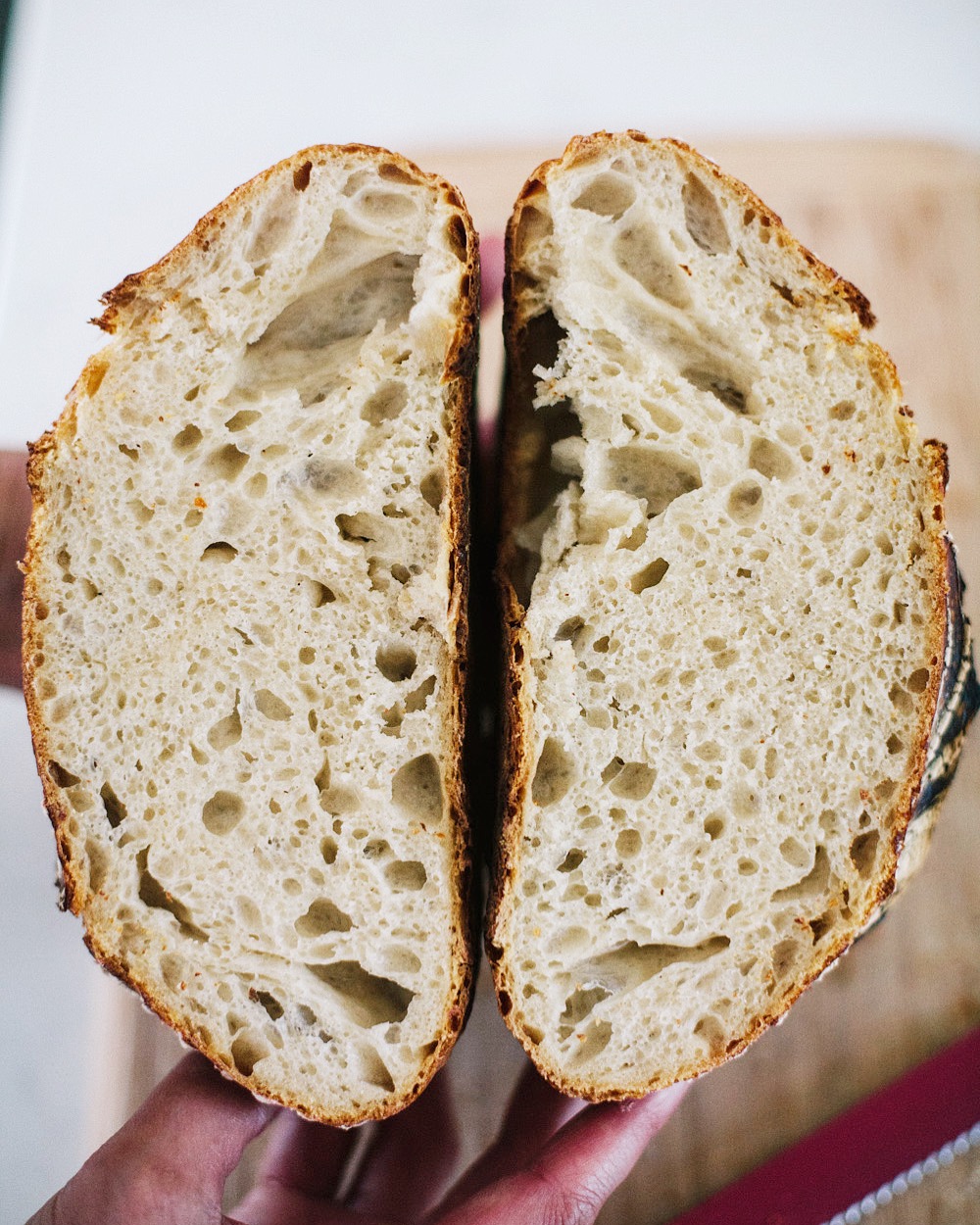 1. Beginner Sourdough Bread from The Perfect Loaf (Start Here!)
Saveur-award-winning The Perfect Loaf came to me via blogger Amanda Paa of Heartbeet Kitchen, who wrote a post on sourdough that made the process approachable to even me. In it, she not only convinced me to finally order a starter (affiliate link), but also to start following Maurizio Leo's beautifully bread-obsessed blog. Then, when my bread-baking friend Sue referenced the site on Instagram, saying she'd loved "everything [she'd] been patient enough to try from his blog for sourdough loaves," I decided to start with his Beginner's Sourdough Bread, a recipe made for newbies.
In it, he provides detailed instructions, step-by-step photos and a sample timetable how to bake your first loaves. Perfect. The first go-around, I swapped organic all-purpose flour for all the flours; the second time, I swapped it for the bread and wheat flours, but went ahead with the rye. Every time, the results blew me away: soft, stretchy bread with plenty of holes and wonderful flavor. I made another batch a week later and, at this moment, have a double batch proofing in my kitchen. If you've never made sourdough bread and want a recipe you can trust, take the social proof of 1,000+ blog comments and try this one.
2. Neapolitan-Style Pizza (Just the Way City House and Bella Nashville Do It)
Pictured at the top of this post is the second recipe I can testify to loving from The Perfect Loaf: sourdough pizza. Given that pizza and bread run neck-in-neck for favorite food groups around here, it's probably no surprise I've tried every sourdough pizza option I could find in Nashville. While Bella Nashville in the downtown farmers' market and City House in Germantown will always have my heart, The Perfect Loaf's recipe is legitimately the next best thing, baked up sans wood-fired oven, at home. In true beginner fashion, I still haven't mastered the art of smoothing all the creases out of my pizza balls to proof, but, worth noting: the recipe still works.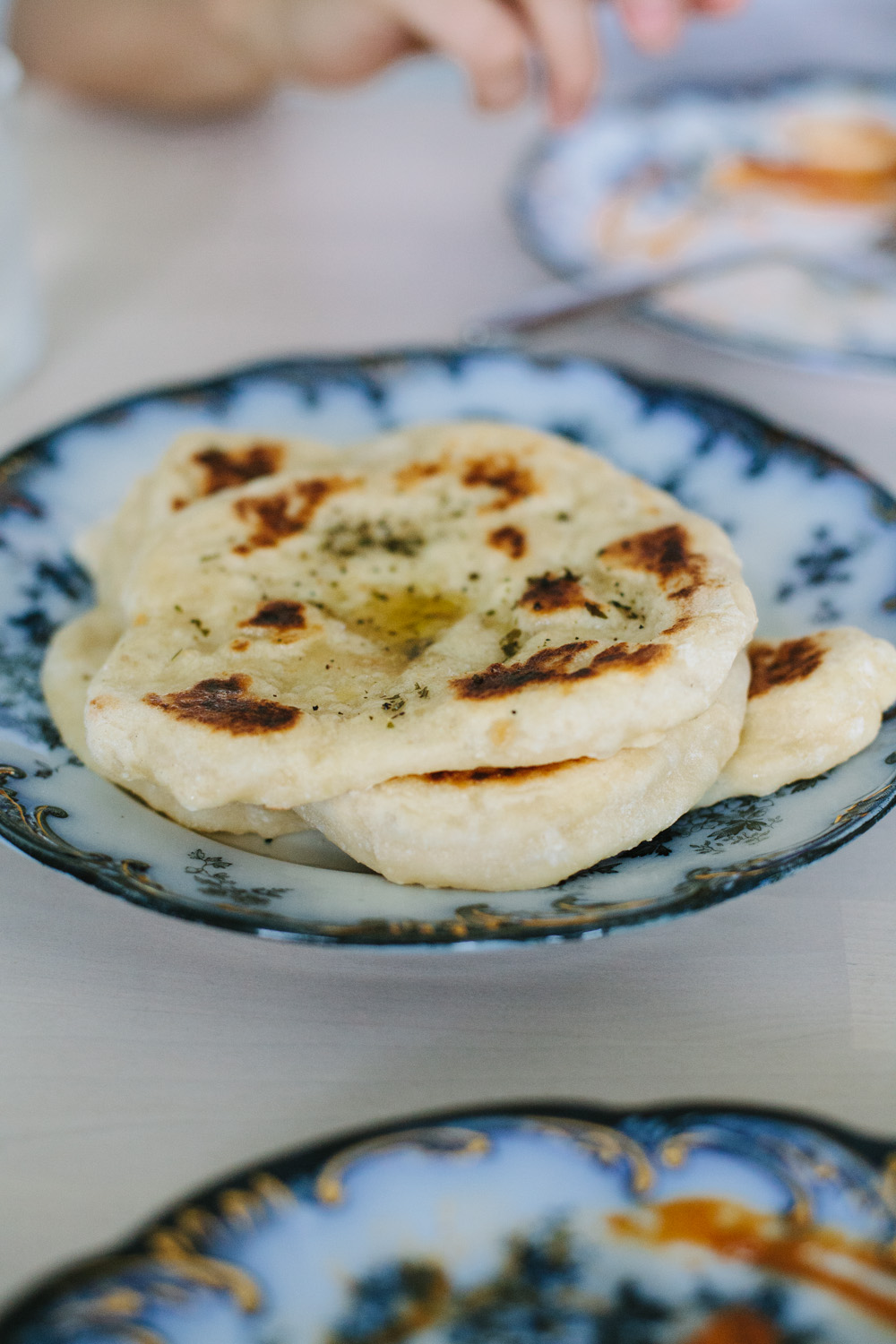 3. Pillowy Naan (Like Sitar's but, Bonus: Made from Sourdough Discard)
Is it just me or is the best part of Indian takeout the garlic naan? If you can relate or, if you're looking for a way to use up some sourdough discard, you're going to love this soft and stretchy homemade naan. Selling points: it uses up the part of your starter you were going to throw away, it only takes two to three hours total to proof and the resulting naan are puffed, browned in spots and great for brushing with butter and seasonings just like the Indian restaurants do. Find the recipe over at My Kitchen Addiction. Also, pro tip, you're going to want your bench scraper (affiliate link) easily accessible when you work the dough.
4. Fluffy Pancakes (Bonus: One More Discard Recipe! Makes Enough for Leftovers!)
In the spirit of both make-ahead breakfasts and using up discard, The Perfect Loaf's sourdough pancakes are perfection. I envision a weekly routine of pulling my starter out of the fridge every Saturday morning to throw the starter in pancakes, feeding it for bread the next day.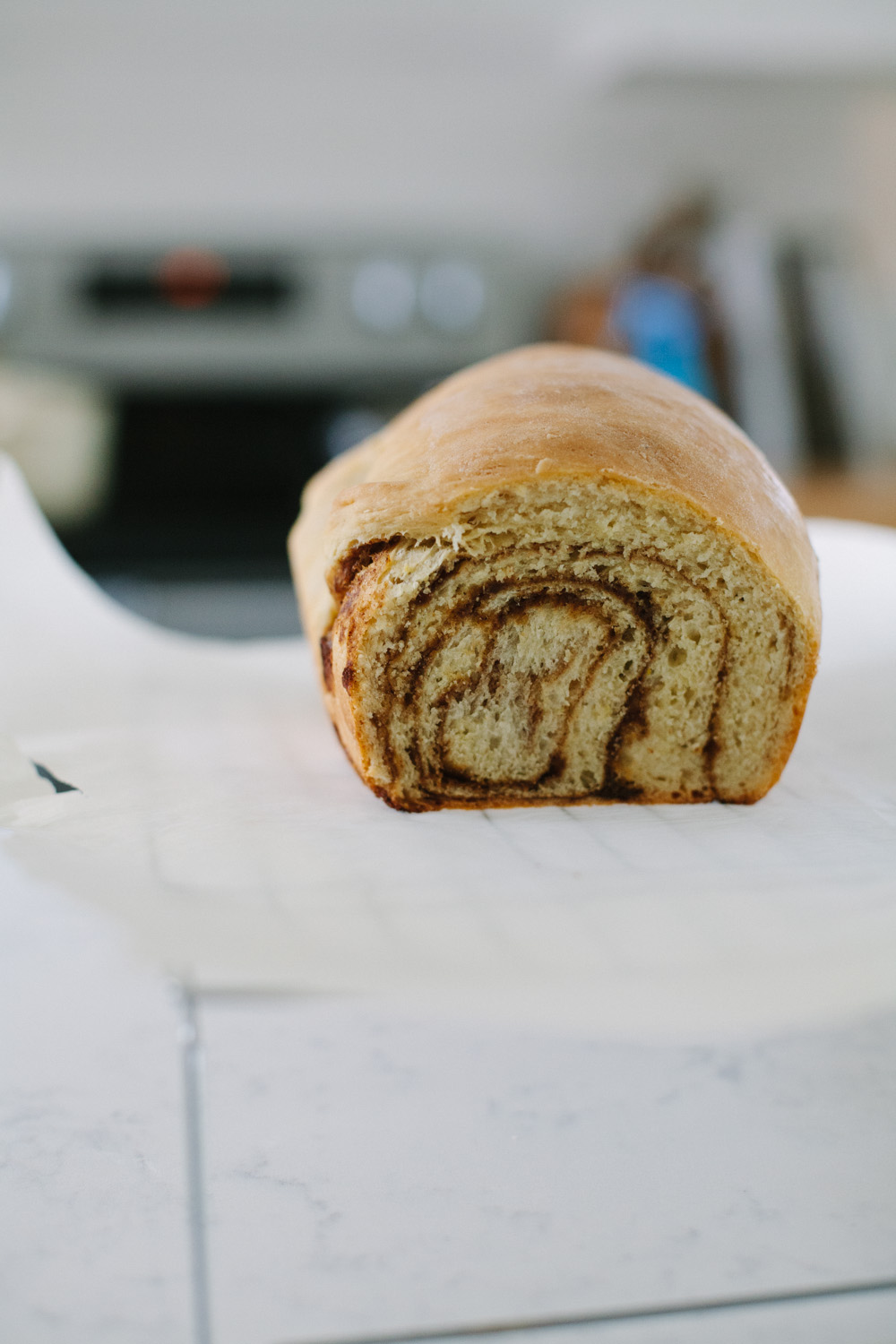 5. Cinnamon Swirl Bread (My First and So Far Only Part-Yeast Sourdough Experiment)
Mixing starter with conventional yeast, for me, defeats some of the reasons for making sourdough recipes to begin with, but I wanted to try this cinnamon sourdough bread from King Arthur Flour regardless. The results are soft, with a delicate crust, ideal for slicing and super reminiscent of my favorite cinnamon bread growing up. Even better, following this recipe felt easier than baking cinnamon swirl bread the conventional way. Try this recipe if you're seasoned in baking, new to sourdough, and see what you think.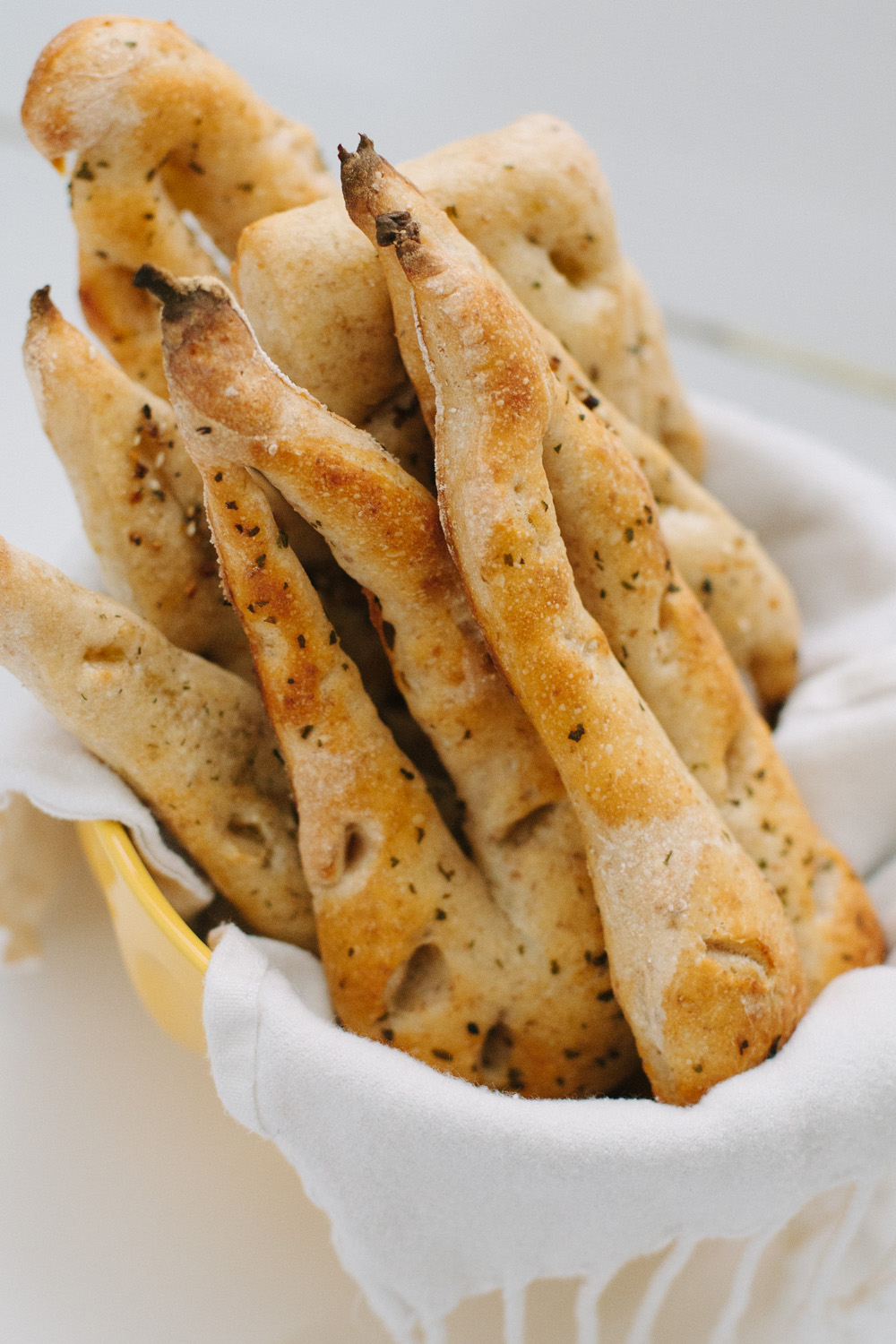 6. Sourdough Fougasse (the Last Beginner Recipe for a Reason)
Last but not least, as a devoted fan of Nashville's Dozen Bakery's fougasse (especially the dill, be still my heart), I couldn't wait to try this sourdough fougasse from The Orange Fairy blog. Fougasse, if you're not familiar with it, is a fun, slashed bread that looks a little like an ear of wheat and features a crusty exterior. Whether or not you can call this a true beginner recipe is arguable, hence why it's last in this list, but if you're willing to play around with forming and creating your own twists, try it. Brush it with olive oil and your choice of seasonings before or after baking to give it an authentic twist.
Beginner Sourdough Bakers: What Recipes Would You Add?
If some other beginner sourdough baker is out there reading this, tell me what other recipes you can testify to trying and having turn out! I'm still learning my way in this world and welcome all direction, especially the kind made for newbies. Or, if you're a veteran, where else would you recommend starting out? I'd love to hear from you.