Researching Nashville food bloggers is a heartening project. In each of the URLs listed here, you'll find a unique site, created by a particular human being, named, configured and full of posts. Some are new; some house a decade's worth of content. There are sites with tens of thousands of followers; sites without them. And all their recipes, restaurant reviews and About pages are a fresh testament to the creativity and drive of Music City.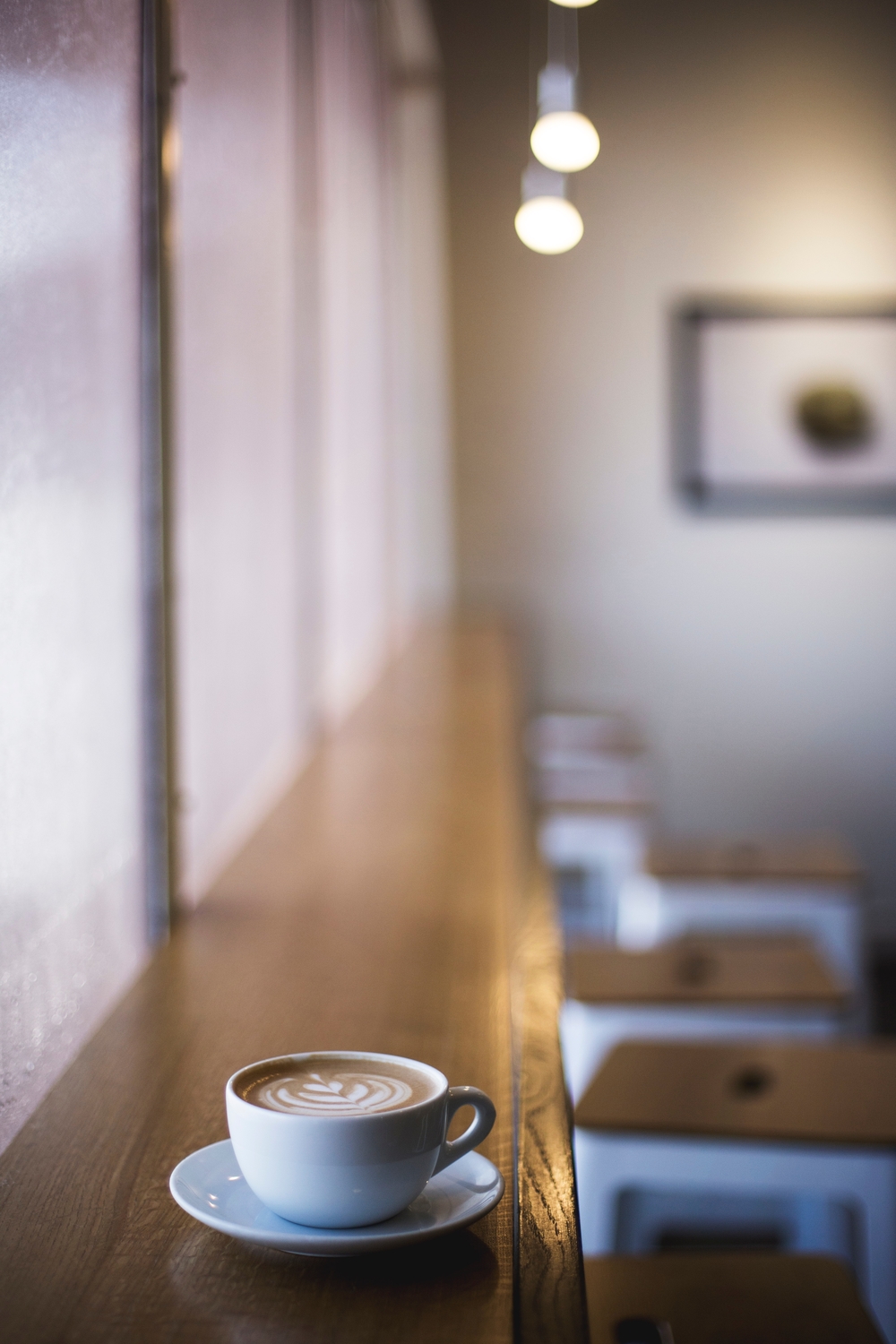 Say hello to a great, big list of Nashville food bloggers!
After checking the local food blogger member directory, asking search engines and checking with you on Instagram, these are the sites I uncovered. In the interest of featuring just the active sites, I've included only links updated within the last year. Likewise, while some bloggers will tackle more than food, food has to be a focus. All sites are listed alphabetically.
Have I missed a Nashville food blogger you love? Message me anytime to get a blog added.
2018's Currently Active Nashville Food Bloggers
Amanda Frederickson. Recent transplant from LA and new mama Amanda Frederickson is a professional cook and recipe developer famous for her Instagram #fridgeforaging. Follow along with her latest recipes here.
A Nasty Bite. Named after her grandmother's nickname for a simple meal, A Nasty Bite is the blog of local food writer Jennifer Justus, who's contributed to Southern Living, The Tennessean and TIME, for example.
Au Naturale Nutrition. This blog looks at food through the lens of what's best for our bodies and why. Expect articles such as this one, on why our skin ages, right alongside recipes and health tips.
Bailey Rae's Kitchen. Blogger Bailey Rae not only shares recipes on her site, but she also hosts beautiful dining experiences here in Music City. Read about her June garden party for an example!
Bake and Style. Mother of four and food lover Darci Bos started her blog to provide a peek into her day-to-day cooking life.
Beyond the Bite for Life. Certified chef Gabriella Mezanava is a self-professed writer and science lover who's using diet, lifestyle and "personal primal knowledge" to overcome a diagnosis of chronic Lyme disease.
Blonde Voyage. Nashville native Catherine Courtney posts about travel adventures and the food she eats in them. Here are her Asheville recommendations, for example.
Catch Me Cookin'. Written by Ashton Nawas, Catch Me Cookin' is a blog of recipes from a working professional who finds solace in the kitchen.
Chef Paulette. Enjoy a taste of Italy on this Nashville-run blog from Paulette Licitra, a local cooking class teacher and chef.
Chelsea's Choices. Chelsea's Choices is a clean, minimally designed site featuring healthy recipes from Registered Dietician Nutritionist Chelsea LeBlanc.
Citizen Kitchen. Citizen Kitchen is a micro-blog on Tumblr featuring content like dinner at Vui's Kitchen or an announcement about a Whole Foods cooking class.
Dining with Delia Jo. Editor of Eater Nashville and one of Zagat's top 100 Foodie Instagrammers, Delia Jo is a "restaurant enthusiast" who offers a fun look into the latest bites in Music City and beyond. For a fun post to check out, read this recap of Huntsville, AL that makes me want to road trip.
Eat Drink Smile. What's fun about Beth Sachan's blog is how it keeps you up to date on all the Nashville food events. Follow along for monthly posts about the city's food happenings, from classes to dinners and more.
Erin's Food Files. TV editor and self-professed foodie Erin writes from one of the rare walkable Nashville neighborhoods, sharing about recipes and restaurants she likes. Check out her bison carnitas tacos from last summer!
Experience Nash. The Food + Drink section of Experience Nash offers magazine-style content on local restaurants, food professionals and events.
Food on Fifth. Written by professional food stylist Teresa Blackburn, Food on Fifth is a great resource for inspiration and ideas in better photography. Also, her kitchen on Fifth Avenue North: !!.
Food with Feeling. Local photographer and mom Brita has been blogging since 2013. She's also in Italy right now, which means Instagram photos that are vicarious vacations.
Grass Fed Girl. Follow Grass Fed Girl for paleo, keto and thyroid tips and recipes. This site is the creation of Caitlin Weeks, BA, NC, CPT, who's authored four cookbooks.
Handmade Healthy. Written by local Registered Dietician Nutritionist, Lifestyle Coach and weight management expert Lindsey Joe, Handmade Healthy features inspiration and encouragement for a healthy life. Check out her roundup of national food days in meal-planning post!
Hungry Holls. This site is written by social media and marketing professional Holly, who shares about her favorite places to eat and drink in Nashville.
Izzy Cooks. ICU nurse and gluten-free recipe developer, Izzy offers an approachable look into healthy eating. Read her interview on why healthy food matters!
Jessi's Kitchen. Find a mixture of paleo-friendly, gluten-free, vegan, vegetarian and other recipes at this pretty site, written by a blogger dealing with an autoimmune disease.
Judy's Chickens. Inspired by a heritage of many generations of Italian home cooks, Judy's Chickens features home-cooked meals and sustainable garden advice.
Laws of Baking. She hasn't blogged since November, but Effie Sahihi offers the unique perspective of a wife, mom, lawyer and, recently, contestant on the American Baking Competition.
Lemons & Basil. Find inspiration for healthy food and healthy living on this site, run by blogger and interior designer Kaylee.
Lesley Eats. Vegetarian blogger Lesley shares non-meat recipes, travel recaps and occasional product reviews. Her aquafaba meringue cookies have almost inspired me (once again) to try to save my chickpea liquid.
LL Balanced. Certified Holistic chef and cookbook author Laura Lea makes healthy eating approachable with inspiring recipes such as crockpot chili chicken chowder or paleo vegan mint chocolate chip ice cream. Her cookbook is one of my most-used—read about more favorites in this roundup post.
Love and Olive Oil. Lindsay and Taylor are the couple behind this beautifully designed site, featuring quick and flavorful dishes. To see more of their work, check out Lindsay's books: The Cookie Dough Lover's Cookbook and their joint offering, Breakfast for Dinner.
Luv-Cooks. Callie of Luv-Cooks is a Youtuber, blogger and food stylist on a mission to alleviate stress and bring joy back to cooking.
M's Belly. Blogger Michele is a Michigan native with an Eastern European heritage and a passion for easy-to-follow recipes. Her site explores the gamut of tastes, from hummus beyrouti to easy Sunday pot roast.
Nash Girl Eats. If you're looking for a local's take on the Nashville food scene, Lauren of Nash Girl Eats regularly posts her recommendations for food, drinks and travel.
Nutrition Stripped. Dietician McKel Hill, MS, RDN, LDN, offers a "modern take on the science of nutrition and healthy living." Find tips on the best vegetables to aid digestion and ways to improve heart health.
Our Crazy Blessed Life. Karen Reinsch shares thoughts on current events as easily as she shares stories of making Ebelskivers or lunch at a local restaurant. Read this site for a look into one woman's life in Tennessee.
Red Door Nutrition. Red Door Nutrition is the blog of Nutritional Therapist in-training Courtney, who emphasizes healthy food designed to help you heal your gut through nutrition. She's also a local professional baker who posts about her work on Instagram!
Sandra's Easy Cooking. Blogging since 2010, Sandra says she focuses on providing budget-friendly recipes, from lemon and herb roast chicken to an almond milk matcha-moringa latte.
Saving Everyday. Andrea West (@nashvillemade on Instagram) develops recipes and shoots photos of everything from fresh corn salad to reviews of local restaurants such as The Food Company.
So, How's It Taste? Blogger Leah started her site to chronicle kitchen projects and eats around Nashville. I liked reading her take on The Mockingbird, for example, a new[ish] modern diner I have yet to try.
Spinach Tiger. I don't know many people more genuinely passionate about food than Angela, a veteran blogger who's written over 1000 original recipes, including many that are keto-friendly and/or gluten-free. She and her husband, Doug, also run the @NashvilleFoodBuzz Instagram account, showcasing restaurants all around town.
Styling My Everyday. This blog comes from fourth-generation Nashvillian Katie Jacobs, a regular contributor to Nashville Lifestyles, Style Blueprint, Your Williamson and The Scout Guide; and a stylist for Draper James. Jacobs also has a cookbook out called So Much to Celebrate: Entertaining the Ones You Love the Whole Year Through.
That Susan Williams. Blogger Susan Williams writes from out in the country, sharing her favorite recipes featuring fresh ingredients alongside her husband's photography. Her site's tagline is "food, faith and fun," and those are the three categories you'll find there. I'm looking forward to trying her venison shepherd's pie this fall.
The Nutrition Adventure. Written by Registered Dietician Karman Meyer, The Nutrition Adventure offers healthy recipes and occasional travel posts—like this roundup of the best burgers in Nashville.
The Pajama Chef. The Pajama Chef is a blog by Sarah K, who describes her style as "healthy and delicious recipes with a side of indulgence."
The Salted Table. The Salted Table is the blog of local chef and caterer Charles Hunter. Follow for fresh inspiration from a man who's regularly creating food for busy professionals, special events, retreats, intimate dinners and more.
The Savvy Plate. Sweet newlywed blogger Savannah offers simple, approachable recipes with a little humor. For anyone stumped by meal planning, she also has a Facebook group for sharing ideas.
The Southern Fatty. What happens when a Research Biologist working in cancer research decides to blog about food? Philip's site, The Southern Fatty, is the answer—a beautifully photographed collection of with eye-catching recipes.
The South in My Mouth. If you're looking for a blog with a regional focus, try The South in My Mouth, celebrating the history, connections and comfort of Southern food.
Two Cups Flour. Blogger Jenn Davis has been a finalist in Saveur's Blog Awards, takes stunning photos and has been based out of Nashville since 2017.
Will Garden for Cake. Nashville native Alisa Huntsman describes herself as a pastry chef, photographer, food stylist, bookkeeper, personal chef, gardener, beekeeper and maid—but also blogger. She's written two cookbooks, Sky High: Irresistible Triple-Layer Cakes and Desserts from the Famous Loveless Cafe.
Whether you're a local looking for food inspiration or an out-of-towner about to plan a trip, you can get a great glimpse of Nashville through the perspectives of these Nashville food bloggers. Browse around through the 47 (so far!) sites listed here to learn more.
ps! If you're looking for some ideas of where to eat lunch in Nashville, don't miss this roundup of day dates! 
disclaimer: this post contains a few Amazon affiliate links.