Since it's almost May, here are six cookbooks for Mother's Day gifts (or any occasion), worth buying for someone you love. These are the six cookbooks I legitimately keep coming back to, time and time again, organized by the moms who'd like them.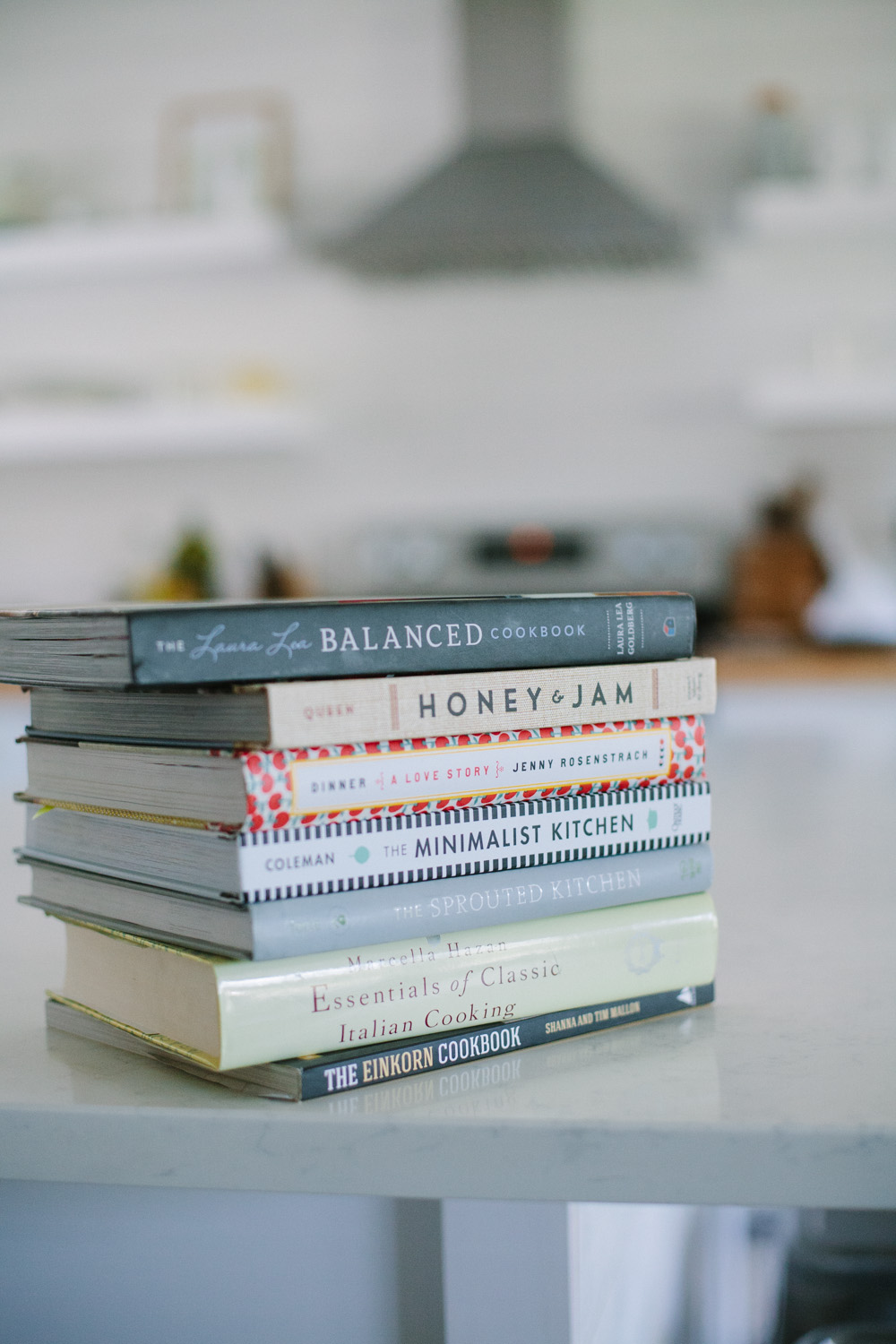 When you read a story, you experience someone else's view; likewise, when you read a cookbook, you get outside your own kitchen habits. Cookbooks expand the way we approach food. They give us new recipes and make preparing another meal more fun. They're often pretty and inspiring and outside of the worlds in which we live. So, with that in mind, cookbooks make great gifts. For Mother's Day, a birthday or just because, here are my six favorites and why I keep using them.
1. For the Mom Who Likes Healthy Eating, Foolproof Recipe Ideas
My cookbook MVP is definitely The Laura Lea Balanced Cookbook: 120+ Recipes for the Healthy Home Cook. Written by Nashville-based certified Holistic Chef Laura Lea Goldberg, this cookbook makes healthy eating approachable as well as beautiful. Since getting a copy last summer, I've made dozens of its recipes and liked every one; cooked from it, painlessly, with a newborn baby and a toddler; gifted its chocolate chia pudding and started many mornings with its daily green smoothie. Get it for the person in your life who likes coconut sugar, organic food and avoiding canola oil (especially if that person is you).
2. For the Mom Who Prefers Baking to Cooking, Likes Dreamy Photos
Anyone who loves the aesthetic of Anthropologie as much as she loves covering her counters in flour will love Hannah Queen's beautiful, seasonal, charming book Honey and Jam, named after her blog by the same name. I don't bake cakes often, and, when I do, I tend to use alternative flours, but Hannah's recipes are foolproof enough to work for even me. I've loved her pumpkin cupcakes, apple skillet cake and savory spinach cake almost as much as I've loved the stunning Southern Appalachia photographs.
3. For the Mom Who Was an English Major, Values Family Meals
If I'm remembering right, the first recipe I ever made from Dinner: A Love Story was the chicken pot pie with sweet potatoes, and it's still my favorite and the number-one reason I will pull out this book. Also worth returning to are the breaded chicken cutlets, pounded thin, which I like to bake instead of fry (less mess). But what also makes this book even more of a keeper are the personal stories spread throughout, of author Jenny Rosenstrach's life as a magazine editor and then as a young parent. Get it for the new mom who misses long hours in Word documents and dreams of future family dinners with kids who can talk.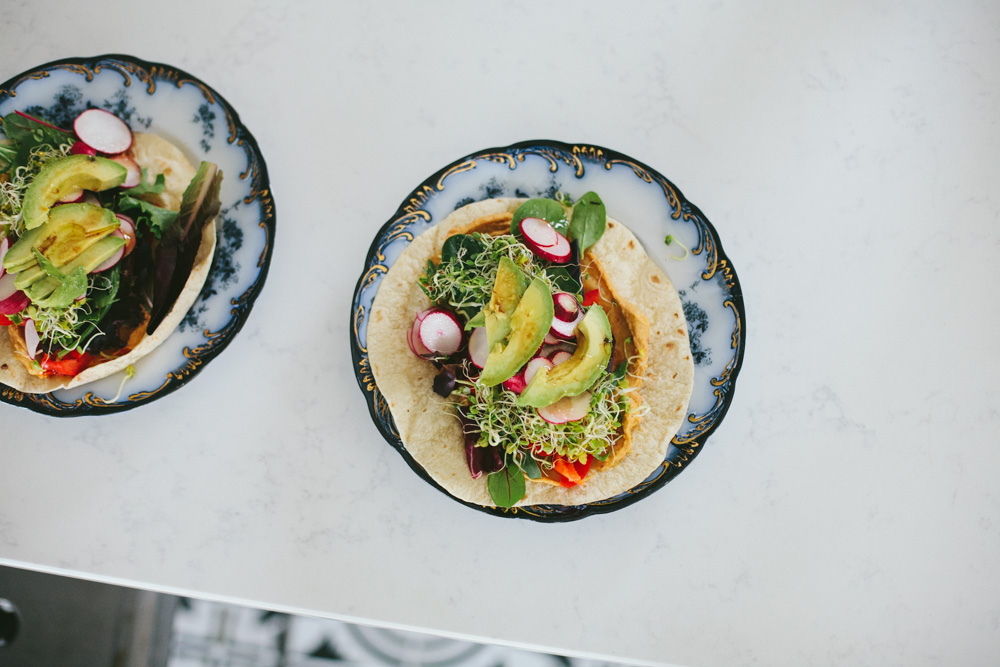 4. For the Mom Who Hates Clutter, Loves Efficiency
(This book's red pepper wraps pictured above.)
Full disclosure, I've only meal-planned from the new cookbook, The Minimalist Kitchen, for one week because it just published April 10. That said, I'm already jotting notes in ballpoint pen because I know this one's a keeper. As someone who's drawn to every minimalist marketing tactic, from Marie Kondo-ing my closet to a documentary on Netflix, this do-more-with-less cookbook is right up my alley. Also, though, having followed Melissa Coleman's design-meets-food blog, The Faux Martha, since almost its inception, I feel confident in the book's source. Most recommended recipe so far: the diner burgers, a.k.a. the flattest, most flavorful, closest-to-takeout-but-in-a-good-way burgers my kitchen's ever seen. Who knew I needed to flatten my patties to 1/4 inches every time? Melissa did, that's who.
5. For the Mom Who Eats Whole Foods, Prefers a Plant-Based Diet
The Sprouted Kitchen is not technically a vegetarian cookbook, true, but, in my opinion, its thoughtful, creative plant-based recipes are where it truly shines. From the sweet potato buckwheat tart to the lentil meatballs to the mango guacamole, every combination I've tried from this book has been a winner. If your mom loves farmer's markets, seasonal eating and finding new recipes for using vegetables, she'll love Sara's healthy, produce-focused perspective on what to eat.
6. For the Mom Who Dreams of Italy, Loves a Good Red Sauce
You don't have to grow up with an Italian grandma to cook like you did, at least if you follow recipes from the legend Marcella Hazan. In her Essentials of Classic Italian Cooking, you'll find inspiration for homemade pasta, polenta, vegetables and meat–not to mention the easy, easy Tomato Sauce with Onion and Butter (p. 152) that requires just four ingredients and 45 minutes at a slow simmer to have me sighing at the stove.
Honorable Mention. For the Mom Who Liked Wheat Belly, Is Open to Alternative Grains
My husband and I cowrote, photographed and published The Einkorn Cookbook in 2014. In it, you'll find more than 100 recipes featuring einkorn berries and einkorn flour, i.e., the original form of wheat. Einkorn is our default grain, so we use the recipes we developed in this book regularly, even more than three years later. If you know someone who's looking to improve gut health, respond to food sensitivities and/or experiment with a new-to-them grain, this one's worth a look.
OK, your turn: Which cookbooks get the most traffic in your cooking life? What are your favorites, the ones you won't part with? I've love to hear from you!
disclaimer: this post contains affiliate links, through which the site earns a small commission for purchases made.