From business meetings to girlfriend gatherings, there's a lot to be said for the day date. Here's a look at a dozen great places to try in Nashville soon!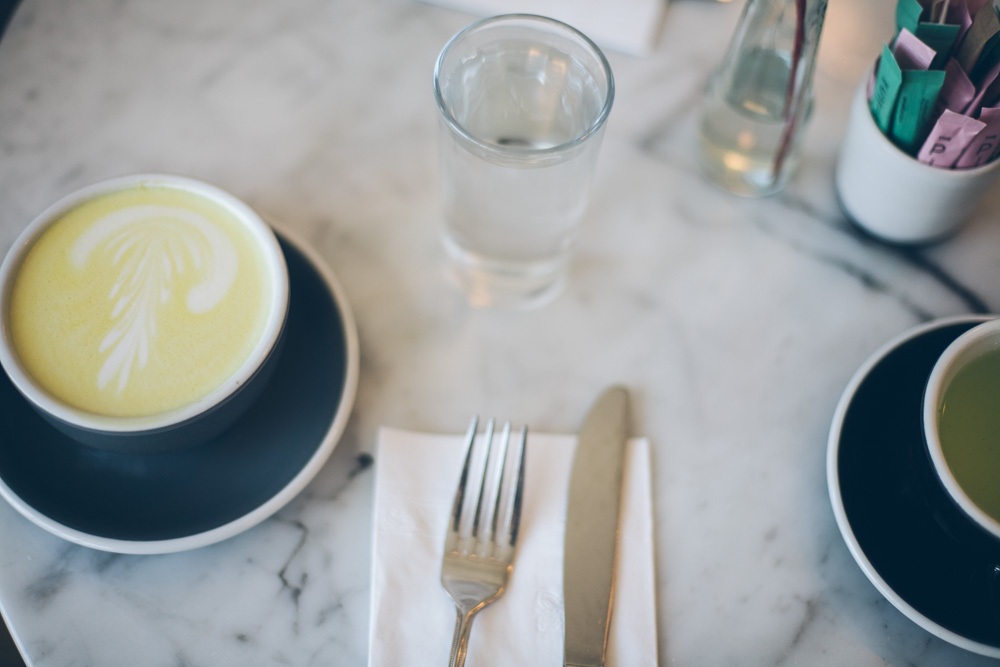 Consider this: if you plan your day dates in Nashville, TN between the hours of, say, ten and two, you enjoy lower meal prices, cheaper babysitters, less stress and a break in routine that can lift your spirits 'til dinnertime. What's more, time your meal right (i.e., ahead of or just after the lunch rush) and you'll enjoy easier parking, smaller crowds and your choice of seating options, too. Sound good?
A Dozen Day Dates in Nashville
Here in Nashville, Tennessee, there's no shortage of innovative, independently owned restaurants just waiting to set the stage for lunch conversation. So for the purposes of this post, only the sit-down restaurants with affordable prices (i.e., under $30 for two people to eat lunch) and mood-boosting atmosphere are included. Whether or not it's convenient to bring kids is noted. So what are you doing next Tuesday morning or Friday afternoon? Here are a (baker's) dozen day dates in Nashville, TN worth giving a try.
1. Slim & Husky's (North Nashville or Antioch)
911 Buchanan Street, Nashville // 5270 Hickory Hollow, Antioch, both open at 10:30 a.m. 
Set in historic North Nashville, an area exploding with gentrification close to downtown, Slim & Husky's stands out with its hip, white brick building. "We could have opened our restaurants in any area in the city," Derrick Moore, one of the three cofounders of Slim & Husky's, told The Tennessee Tribune. "But we were intentional about being in the locations that we selected." Inside, you'll find saucy pizzas with crisp artisan crusts and fresh, locally sourced ingredients. The Red Light Special is a standout with a spicy sauce that leaves a slight burn at the back of your throat and roasted heirloom tomatoes that explode with juiciness. Pro tip: Get there just after it opens to take your pick of parking spots (adjacent lot) and tables, and, if you're bringing the kids, be prepared for expletives in the music selection.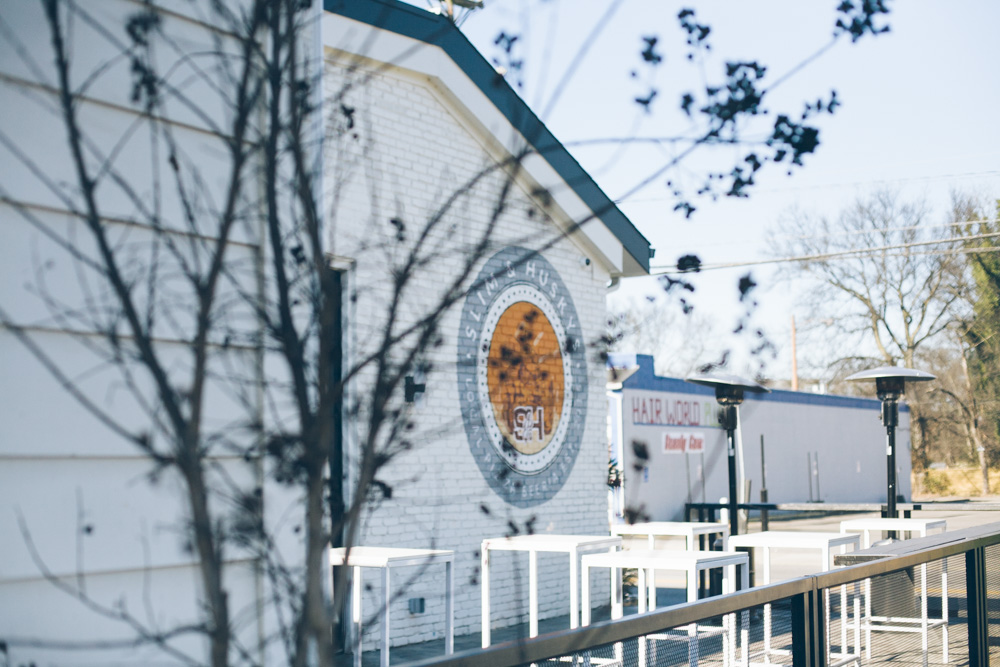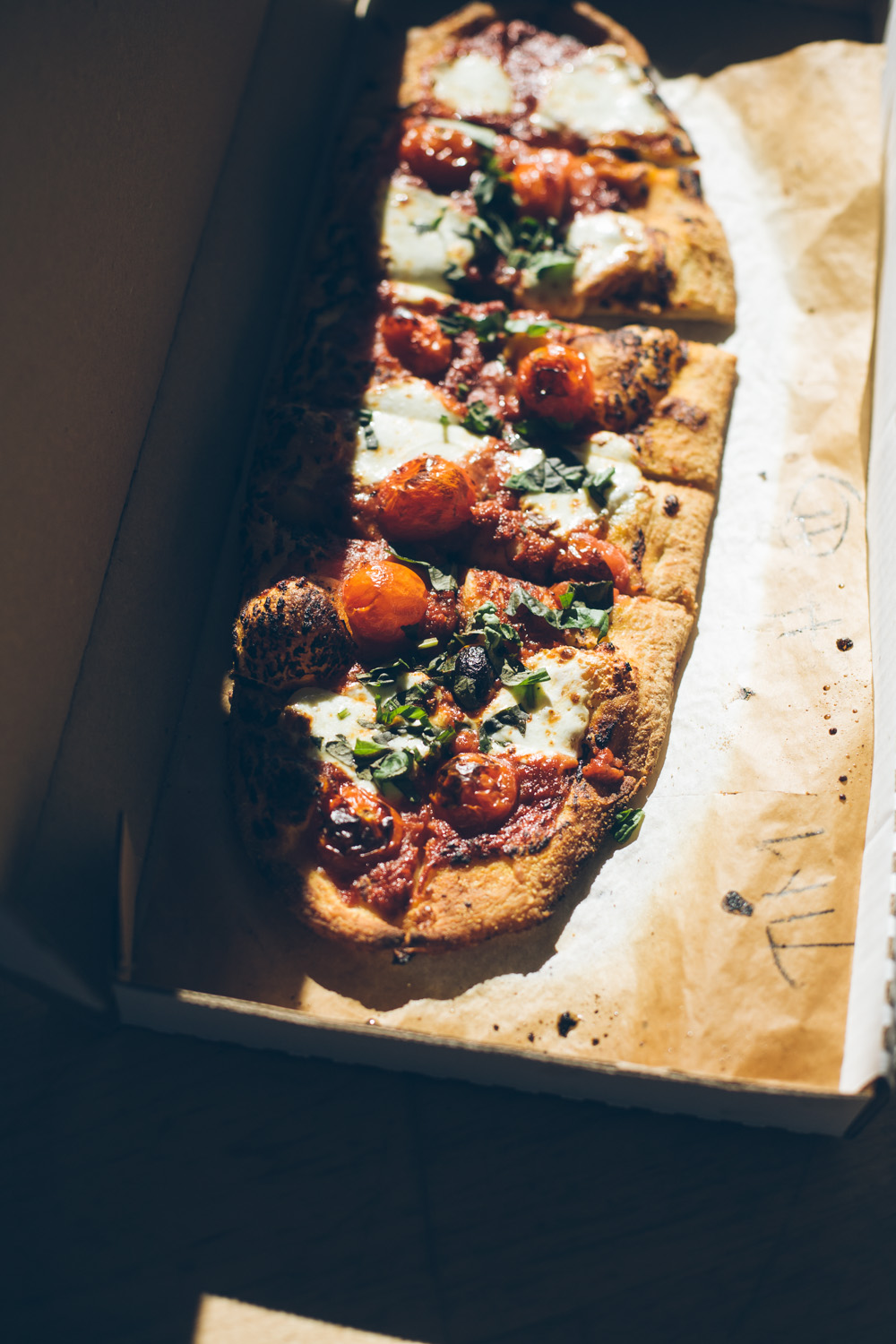 2. Dozen (Wedgewood Houston)
516 Hagan Street, #103, Nashville, opens at 7 a.m.
There's more to love than the best bread in town at Dozen Bakery. At lunchtime, the shop features a seasonal selection of soups, salads, sandwiches and tartines. For the best value, order two $9 combos (soup + salad, or soup + a half sandwich or half tartine), and enjoy them at marble-topped tables overlooking the bread ovens or floor-to-ceiling windows to the outside. Pro tip: Avoid the peak lunch hour if you want to score a table, and try to plan your date for around 10 a.m. instead. There's a roomy parking lot, as well as street parking, available, but when the lunch rush hits, it's crowded.
3. Mas Tacos (East Nashville)
732 McFerrin Avenue, Nashville, opens at 11 a.m.
You've gotta' love a taco shop hip enough to be on the Food Network, yet no-frills enough to lack a website. Over the last several years, Mas Tacos has grown from a 1974 Winnebago food truck into one of the most beloved taco spots in town. The expanded dining area isn't fancy, but it's fun and colorful, with paper banners and Mexican blankets in tow. Meet someone here for a winter lunch and sip chicken tortilla soup alongside tacos stuffed with fried tilapia, chicken or beef. Pro tip: Hit up an ATM ahead of time because it's cash only at Mas Tacos. During busy hours, parking–in the tiny lot and on the adjacent streets–can be tough, so bring your walking shoes.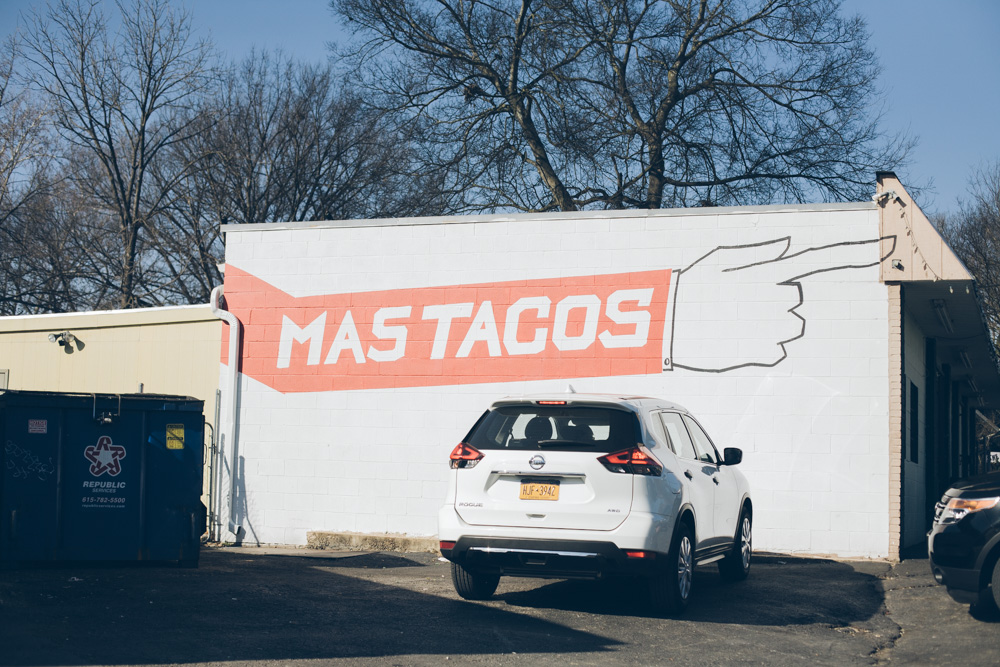 900 Rosa L Parks Blvd., Nashville, opens at 8 a.m., but vendor hours vary
Is finding a restaurant that you both like notoriously difficult? Cater to varied tastes at the Nashville Farmers' Market, where there's both handmade pizza and Southern barbecue. This facility has a large parking lot, an easy-to-access location and an afternoon winter market every Wednesday from 10 a.m. to 2 p.m. Pro tip: If you've got a hankering for something specific, check the restaurant's hours online–each vendor runs its own schedule.
2834 Azalea Place, Nashville, opens at 11 a.m.
For what it lacks in fancy ambiance, the adorable fast-casual Sunflower Cafe makes up for in value. Hit up this vegetarian restaurant for hearty portions at low prices, with salads, veggie burgers and wraps all priced at $7. Pro tip: There's a parking lot but it fills up fast, and, if you don't know what to order, try the Portobello Wrap–everything's better with a pineapple compote.
313 Jefferson Street, Nashville, opens at 8 a.m., with breakfast served 'til 11 a.m.
[Editor's Note: Update, February 2018, Lulu has closed.]
Brainchild of Miranda Pontes, the face behind local hot spots Josephine, Frothy Monkey and Burger Up, Lulu Nashville is a restaurant made for anyone. "We want to say yes to all people and to try to accommodate as many people's tastes as we can. That's why we have everything from really super healthy vegan grain-based bowls to burgers, fries and beer," Pontes told The Tennessean in April. Come for the great menu (grain bowls, salads, sandwiches, arepas and avocado fries), and stay for the free soft serve–Lulu has on-tap, vegan soft serve available in a flavor of the day. Pro tip: There's no limit on how many small samples of soft serve you take, so follow the restaurant on social media to watch for a flavor you love.
5304 Charlotte Avenue, Nashville, opens at 9 a.m.
If organic's your thing, you'll love EIO & the Hive, set on bustling Charlotte Avenue. As you might expect from a restaurant named "everything is organic," the food's not cheap–but you can score a sandwich or bowl here for about $10 to $15 each. The Bell's Bend burger wows with mushrooms and caramelized onions, and the kale salad's garlicky almond dressing is the stuff of dreams. Pro tip: If you're penny-pinching, skip drinks ($8.50 smoothies or $6 kombucha on tap) unless you're making them your meal.
1000 Main Street, Nashville, opens at 8 a.m.
Dine at what feels like a European cafe when you meet for lunch at Marche, a bright and inviting bistro with farmhouse tables, white marble and three walls of floor-to-ceiling windows overlooking Gallatin Avenue. Seasonal menu options include various soups, salads and sandwiches, as well as a warm grain bowl with farro, roasted squash and a tahini dressing ($9).
9. Café Roze (East Nashville)
1115 Porter Road, Nashville, opens at 8 a.m.
It's got pink tables, minimalist branding, avocado toast and major Instagram buzz–Cafe Roze is a hipster heaven, but not for nothing. Come here for weekday chocolate croissants, A quinoa-lentil Roze bowl, avocado shakes and turmeric steamed milk. Pro tip: At $14 for a chicken pita and $12 for a salad, Cafe Roze is one of the higher-ticket options on this list–but dinner entrees run for around $20, so you can still tell yourself you're getting a deal.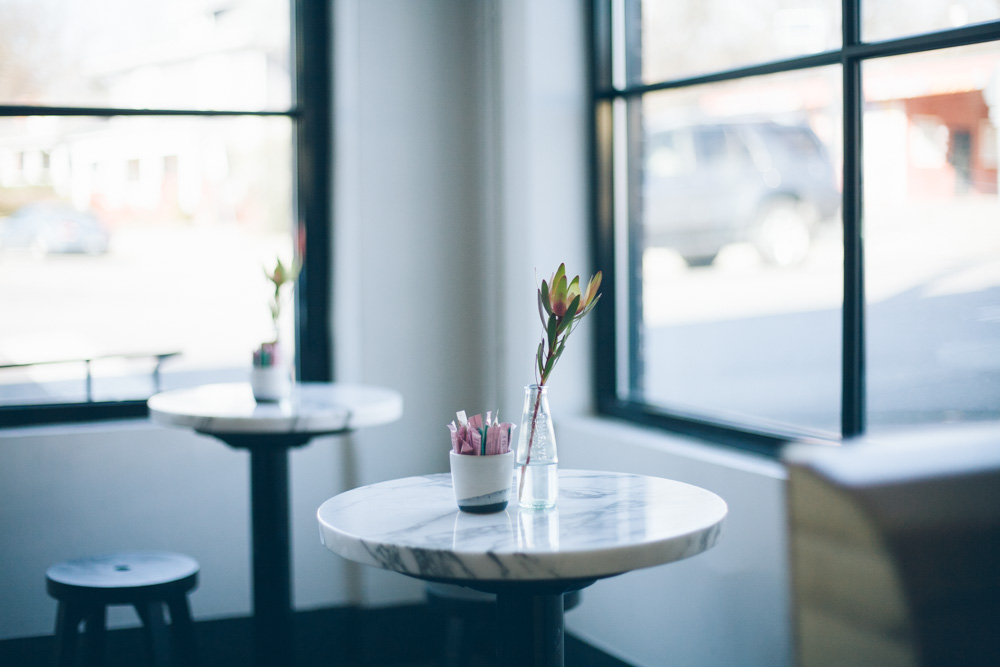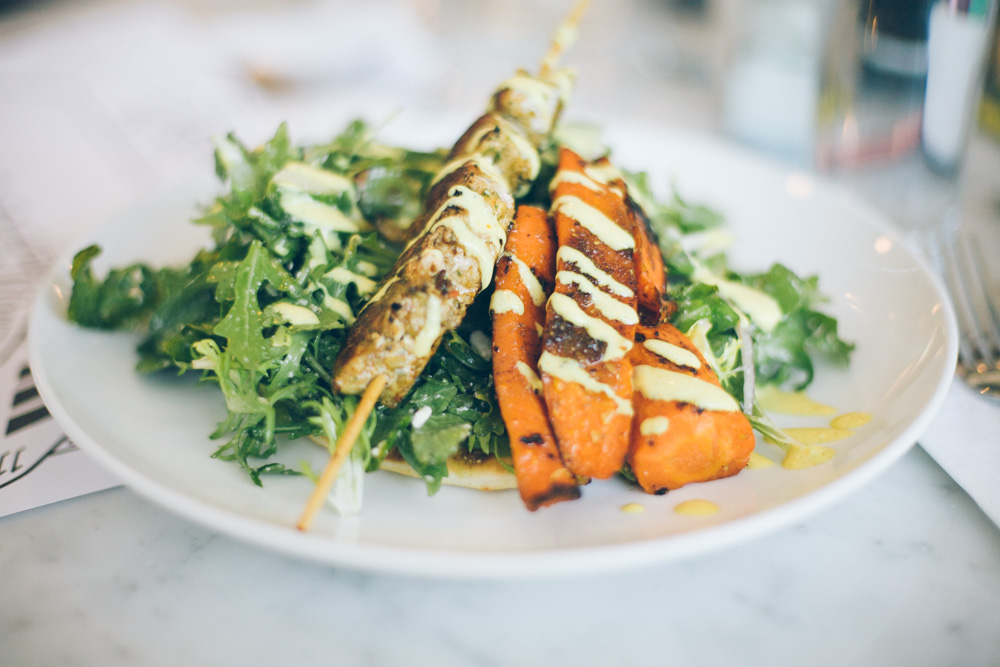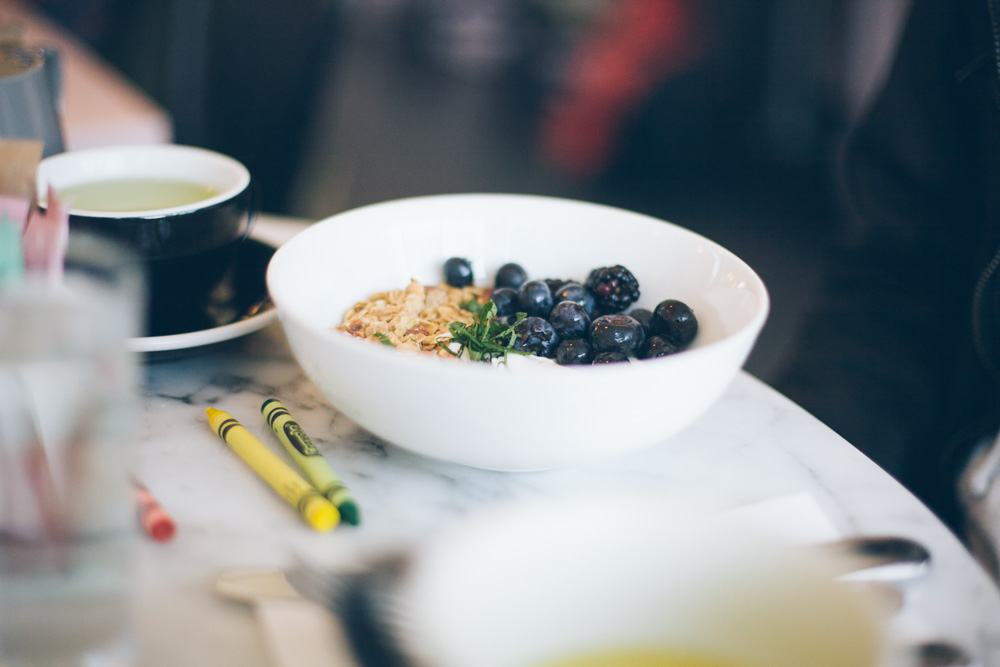 10. Burger Up (12 South or East Nashville
2901 12th Avenue South, opens at 11 a.m., or 970 Woodland Street, opens at 11 a.m.
Everybody loves a burger, especially when you can take your pick of classic, lamb, chicken or vegetarian burger options at Burger Up. Whether you try the location in 12 South or the newer branch on the east side, you can't go wrong with a lunch date here. Pro tip: Whether you're gluten-free or just not a bread lover, if you like your burgers sans bun, try one on top of a salad–Burger Up does it right.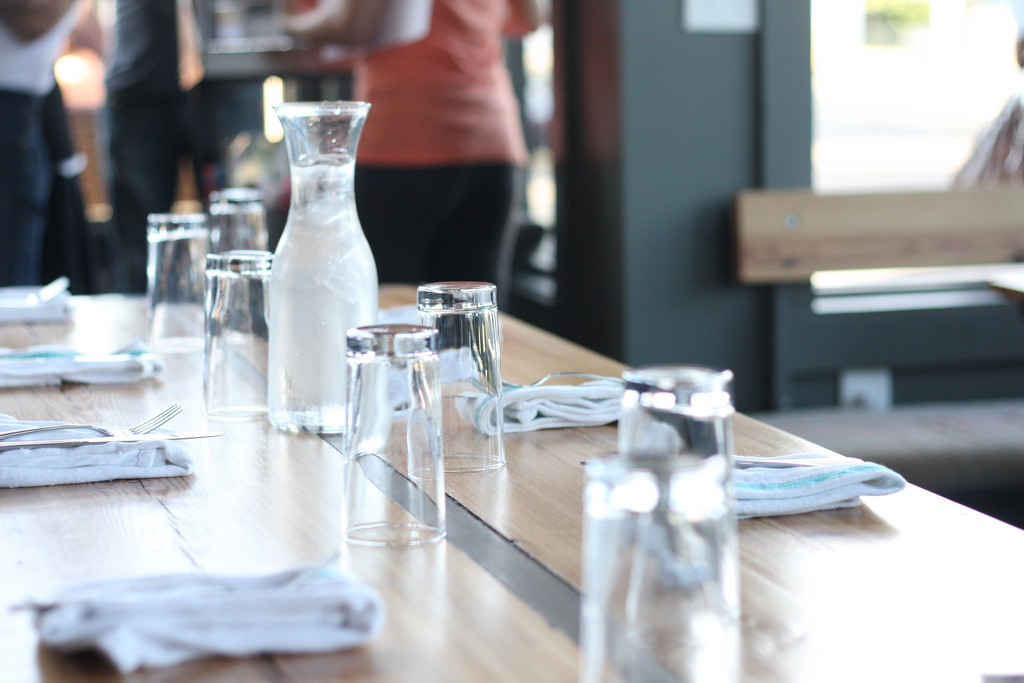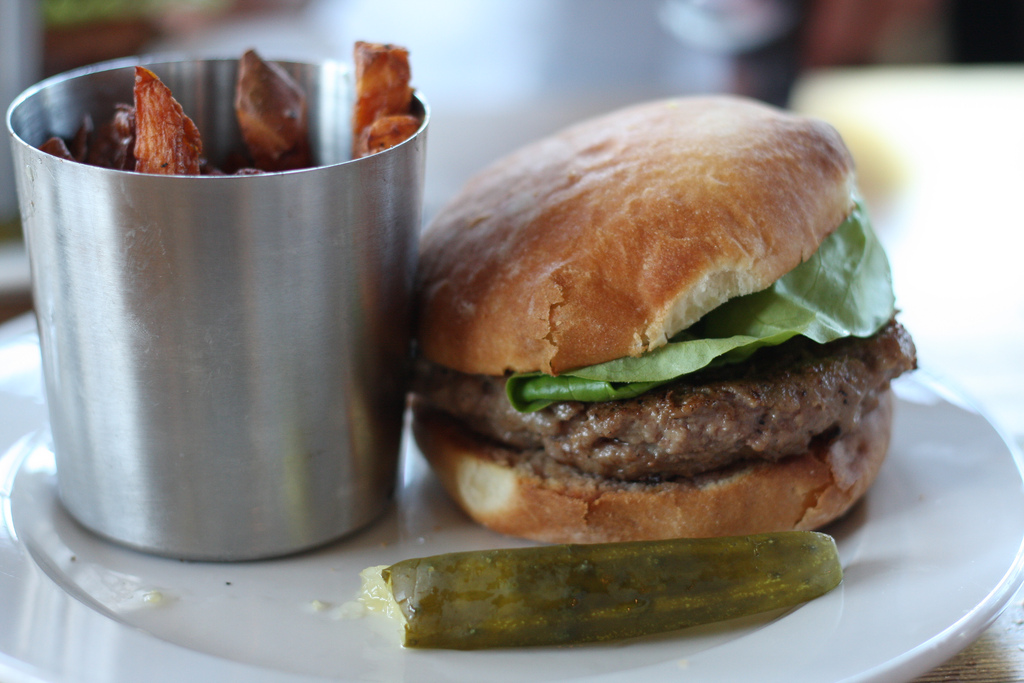 206 McGavock Pike, Nashville, opens at 7 a.m.
This newcomer to the restaurant scene is a bright spot in Donelson, offering both a juice/smoothie/bowl area and a taco/torta/bowl restaurant. As an added bonus, if you bring the kids, there's a basket of toys to keep them occupied–and, in warmer months, a cool picnic area out back. Pro tip: With a menu of so many options, it's easy to get overwhelmed, so plan ahead of time to go light and fresh with smoothies or to sit down with tacos–it'll cut your waiting time in half.
1306 McGavock Pike, Nashville, opens at 7 a.m.
Artisan sandwiches with high-quality ingredients make Mitchell's Deli a happy lunch date, whether you go with a grilled veggie sandwich or a classic French dip. This restaurant uses bread by Silke's, a Clarksville supplier that tries to use organic ingredients whenever possible and specializes in old-world baking methods. Pro tip: If you catch a warm day for your lunch date, grab sandwiches to go. They're a great meal while you relax at nearby Shelby Bottoms or your favorite local park.
13. Fido (Hillsboro)
1812 21st Avenue, Nashville, opens at 7 a.m.
Voted best place for breakfast, lunch and dinner by the Nashville Scene, Fido's no newbie to Music City. Nonetheless, it's worth a mention for its adjacent parking lot (two hours free parking), diverse menu (burgers, sandwiches, salads, specials), convenience (close to downtown) and large dining area (odds are, you'll find a seat, even in a busy lunch hour). Pro tip: If you're not in the mood to sit down, check out Fetch next door, where you can order to-go from Fido's menu.