When it comes to how to make turkey stuffing from scratch, a lot of people have opinions. What tastes like the real deal to you is probably what someone else used to make for you (nostalgia!). But, whether it's cornbread or white bread, in the bird or out, the good news is there's no wrong answer. You do you! And, just for fun, to give you a peek into a few other households, here's my pick for how to make turkey stuffing from scratch, as well as four other inspired ideas from around the web.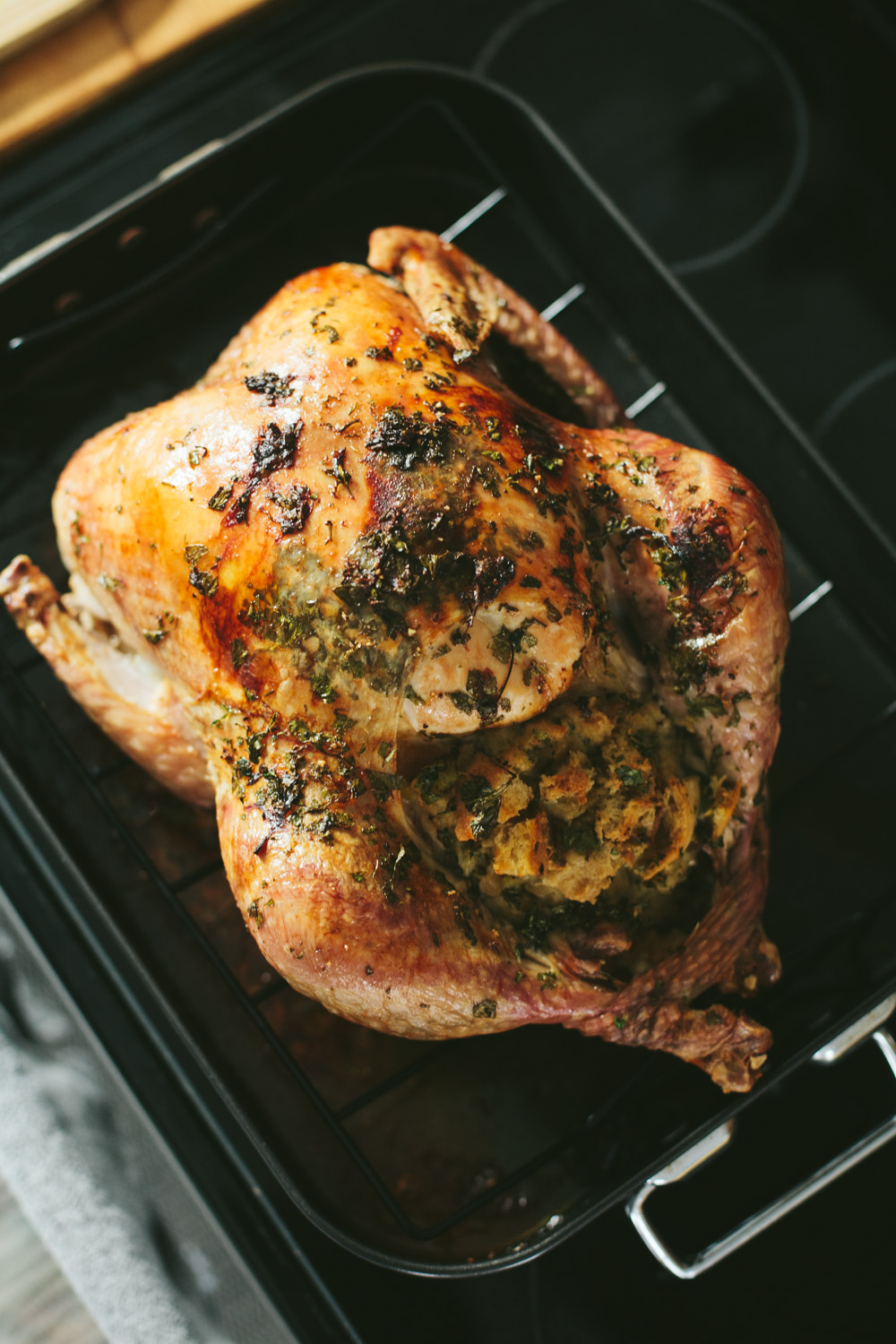 In a recent informal Instagram survey, many of you voiced strong opinions about stuffing. Or dressing. Multiple respondents emphasized they are not the same thing. According to a quick Google search, most people say stuffing when they mean bread shoved and cooked inside a bird; dressing when they mean bread cooked outside of one.
The Roots of Stuffing vs. Dressing
According to Kathleen Purvis of the Charlotte Observer, however, the division is not that simple.
"If I had asked a culinary historian, I would have learned that 'stuffing,' originally defined as anything you put inside something else, changed to 'dressing' in the Victorian era," she says. "Yet somehow over the years, [New Englanders] took back 'stuffing' and Southerners stayed with 'dressing.'"
Then, according to Purvis, confusion completely took over when General Mills marketed Stove Top Stuffing not as something to stuff inside a bird but something to cook separately and "national understanding has gone downhill ever since."
So is it stuffing or is it dressing? You decide. Either way, when you want to make it from scratch, you'll want to start with what kind. Were you a cornbread stuffing family growing up? White bread? Italian bread? A combination?
How to Make Stuffing from Scratch: the Roundup
Not surprisingly for a holiday associated with family tradition, there are lots of ways (like lots of families) to making turkey dressing. Or stuffing! I grew up in the Midwest, my family believed in "moist bread dressing" and to me it's not Thanksgiving until I smell onions and celery sautéing in butter.
1. MY FAVORITE: Fragrant, Comforting Turkey Stuffing from Scratch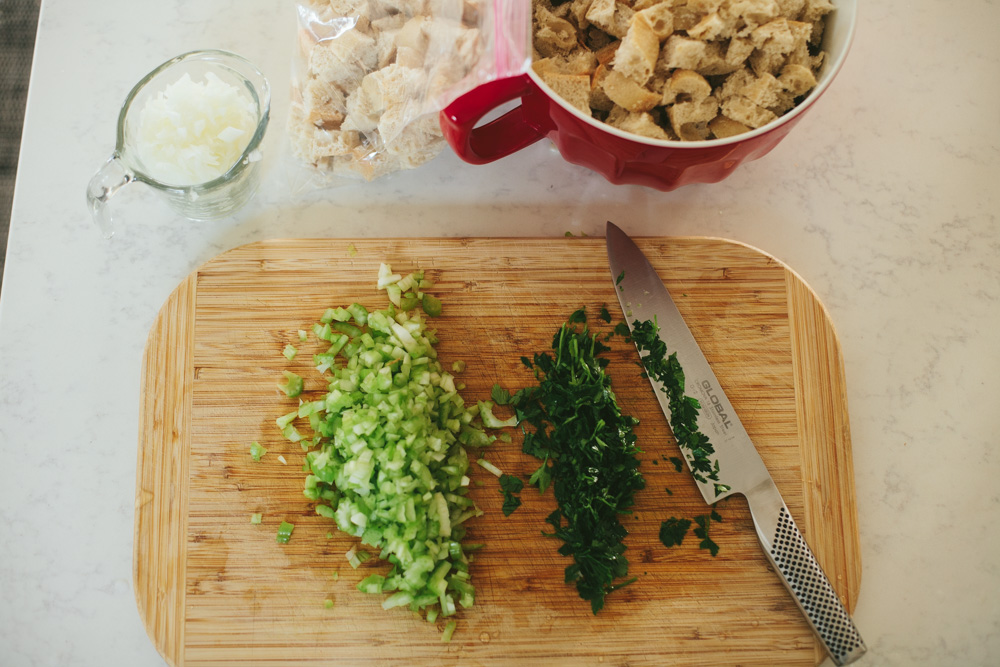 Because at least half the schtick of holiday recipes is nostalgia, I always pick onions, celery and parsley sautéed in butter, combined with stock and spices and massaged into bread.
Pro tip: chop all the bread up the night before, cover it and leave it on the counter. Letting it sit out helps it get a little more stale (ready to soak up flavors) and saves you time on Turkey Day.
Ingredients:
1 1/2 cups (3 sticks) unsalted butter
1 cup chopped onion
1 cup chopped celery
2 tablespoons chopped parsley
3 cups chicken stock
1 tablespoon poultry seasoning
1 tablespoon salt
1/2 teaspoon black pepper
24 cups cubed bread (you can use any kind of bread you like; I prefer sourdough or sprouted)
Directions:
In a large sauté pan over medium heat, melt butter. Stir in onion, celery and parsley, and cook until mixture starts to bubble. Add in chicken stock, poultry seasoning, salt and pepper, and return mixture to a boil. Remove from heat. Let cool 5-10 minutes. Pour over bread cubes, massaging (or using a spoon if still too hot to touch) throughout.
To cook: Stuff as much of the bread mixture as possible into cavity of a turkey (or chicken). Put the remaining mixture into a baking dish. Cook at 325F for roughly 15 minutes per pound of meat or, in the case of a baking dish, until stuffing is crisp and golden.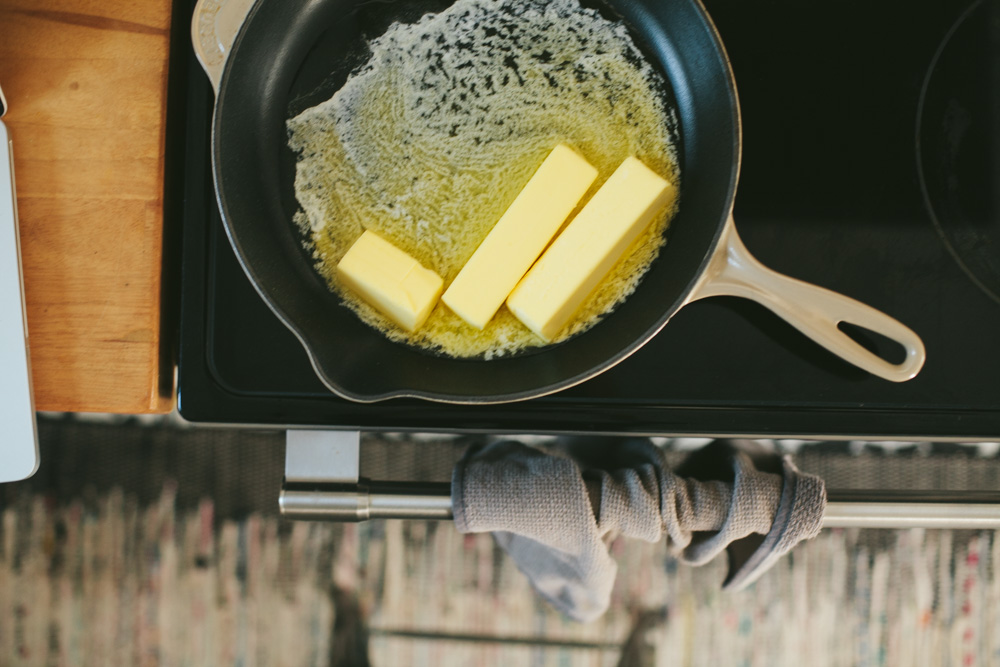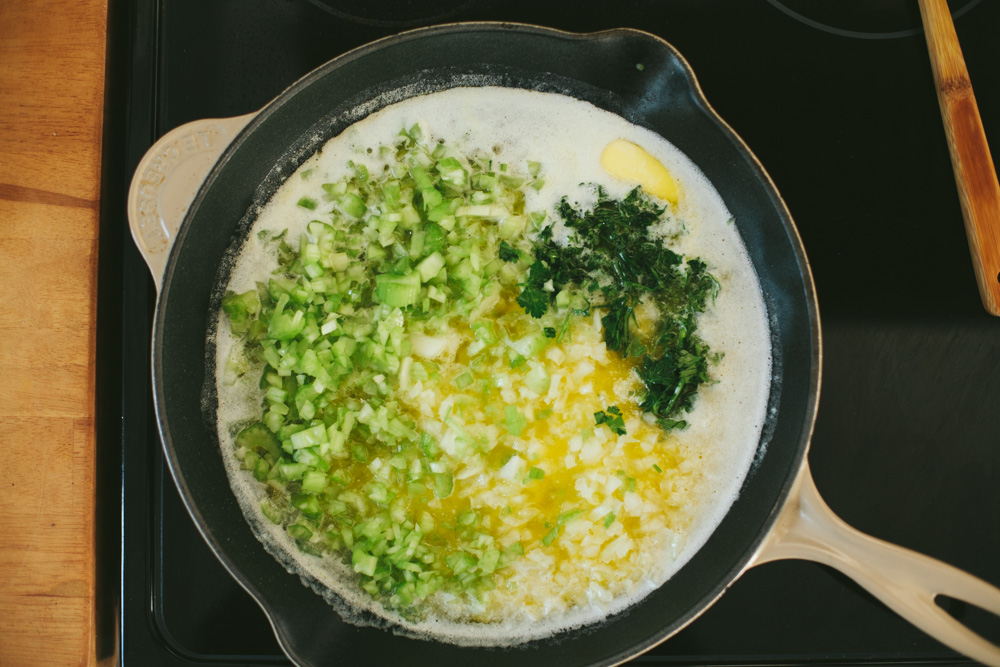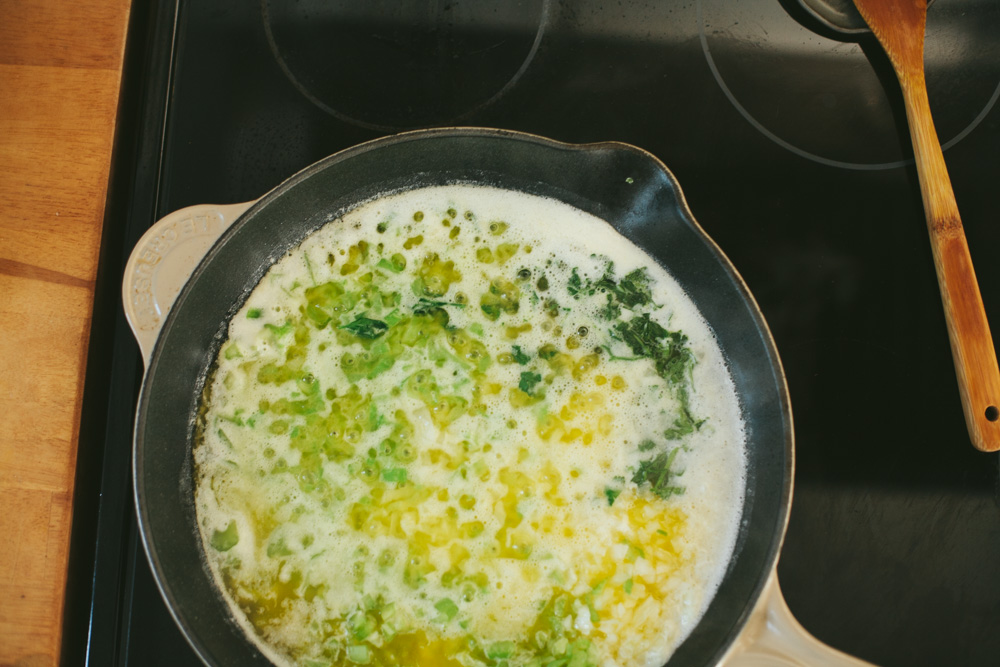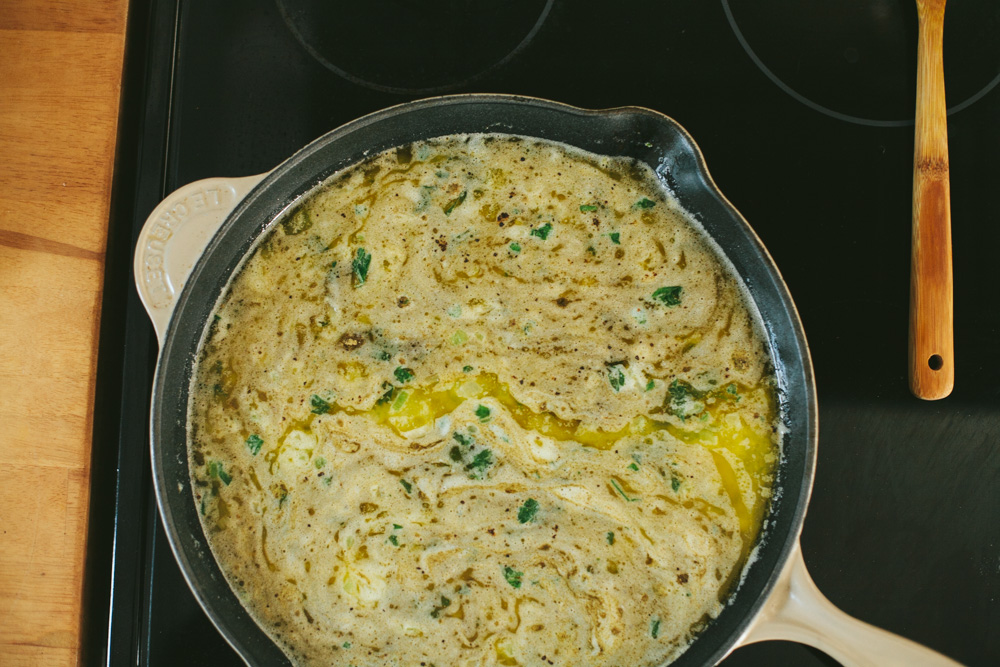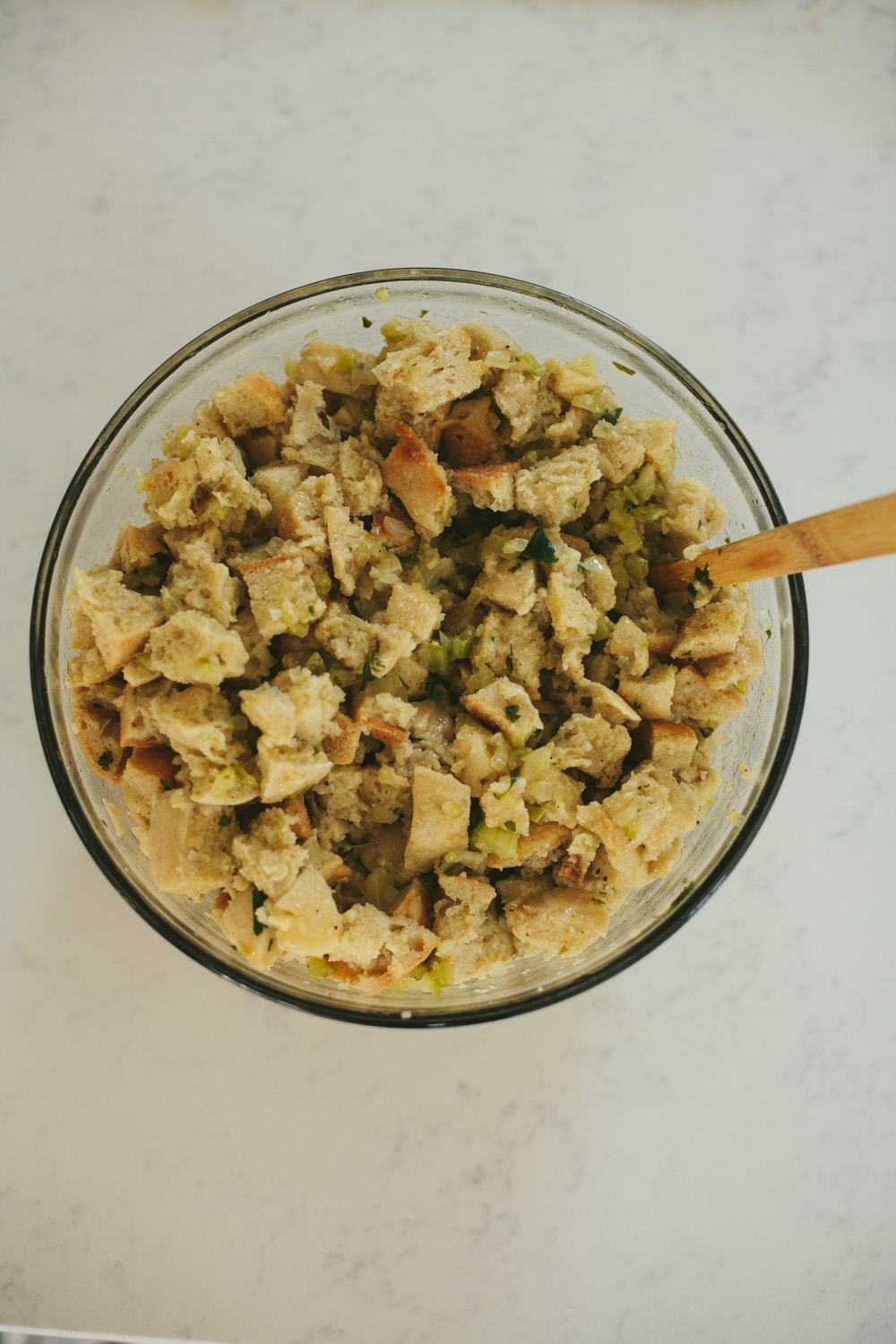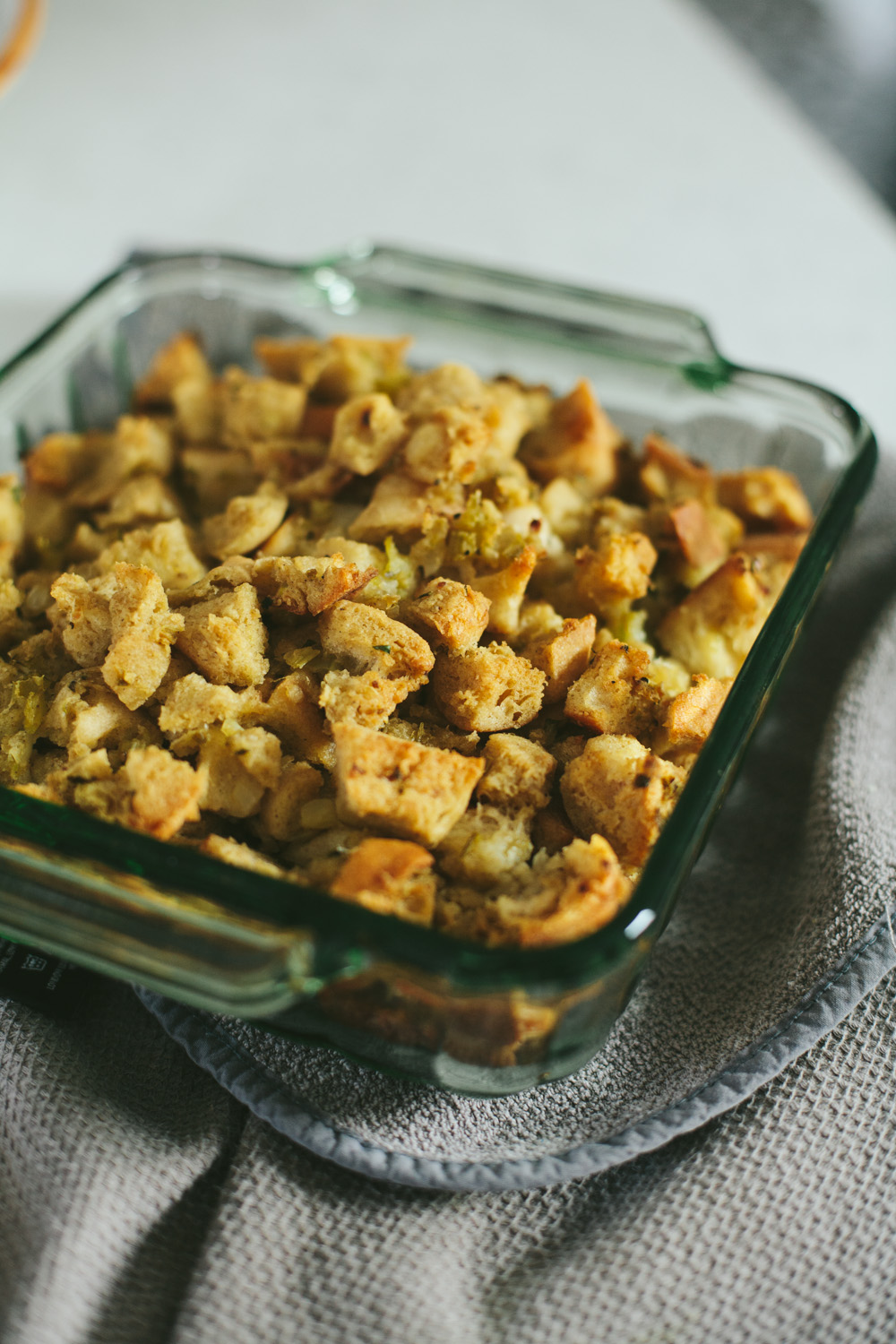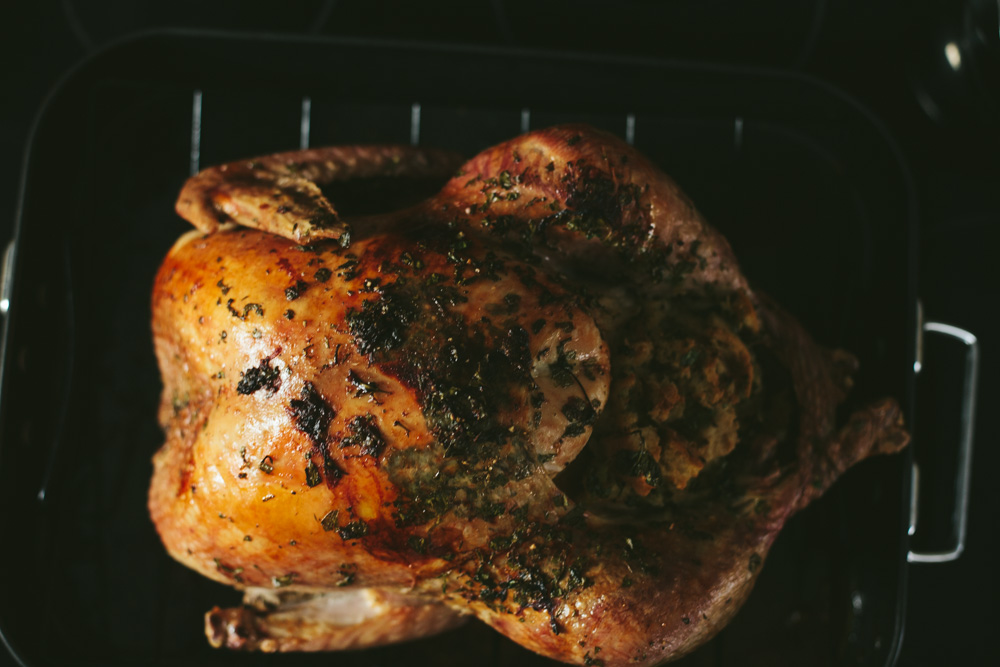 Curious about how other households serve their bread mixtures on Thursday's holiday? Keep reading for a few fun ideas!
2. Fussell Family Dressing / Times Free Press
Six generations of women have been baking the homemade cornbread that's required for this stuffing recipe. Recorded by the Times Free Press in 2015, this dressing combines the homemade cornbread with white bread (Pepperidge Farm stuffing mix is allowed) and biscuits (!). It also adds egg, an ingredient I've never imagined mixing with my bread cubes. Find it here.
3. Andrew Zimmern's Perfect Turkey Stuffing / Andrew Zimmern.com
Here's one of those turkey stuffings that pulls out all the stops. You've got sage, you've got chestnuts (bought in the shell, then roasted and peeled!) and you've got a way to use up the turkey liver and gizzards. You do, however, get to buy packaged bread. Learn more about this ambitious dressing recipe here.
4. "Simple Is Best" Dressing / Epicurious
With a description that includes "homey comfort," this dressing recipe is an easy sell. To my own family's standby, it adds lots of herbs, two eggs and the need to toast all the bread cubes ahead of time. Still, out of 103 reviews, 98% say they'd make it again. Get it here.
5. Italian Stuffing Recipe with Sausage, Pasta and Spinach / Aggie's Kitchen
When you're going out of the box (pun intended) with stuffing, you may as well go big or go home, right? This recipe from Aggie's Kitchen raises the bar not just with your choice of sausage, but also tubes of pasta, a bag of spinach and five to six eggs. What! It's a grandma recipe. It's worth checking out. Find it here.
Happy holidays, friends! And if you're still planning your menu for this week, check out our roundup of green bean casseroles, favorite pumpkin pie recipe or the roundup of pumpkin recipes still worth trying before winter arrives!