Even health nuts like a treat now and then. And, thanks to Amazon Prime, you can place an order with free shipping to arrive at your door. So when you're jonesing for some healthy snacks to buy on Amazon, here's a list of favorite ideas!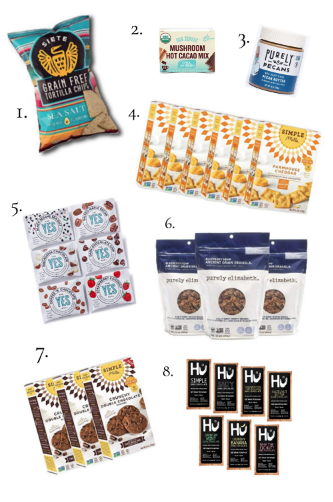 You may find them cheaper on Thrive or, possibly, at your local natural foods grocery store, but you can't beat the convenience of ordering of a bag of Siete Chips (available in multiple flavors!) with Amazon Prime. Paleo, vegan, gluten-free and grain-free, these chips are made of only five ingredients and demonstrate the magic of cassava. A starch made from cassava root, cassava flour is an ingredient particularly on trend with the health crowd today, used in all kinds of traditionally gluten-heavy products.
Cold-weather season is the perfect time to cozy up with a cup of nutrient-dense reishi hot cacao. This "chill" version claims to support stress and sleep, making it a great nightly ritual. Tip: skip the package instructions and dissolve this in milk instead of water.
If you've never tried pecan butter, this lightly salted version is a luxurious, decadent treat. Add it to  toast, celery, crackers, smoothie bowls, whatever you like.
Free of grains and refined sugar, paleo-friendly, non-GMO, mostly vegan (some bars contain honey) and made of real foods, the YES bars are worth a try. This six-pack lets you sample flavors to see what you like best.
You don't have to be gluten-free to appreciate these crispy, cheesy bites, reminiscent of the nips you may have had as a kid. This six-pack is currently priced at $3.50 a box, which is better than my local grocery. (There are also other flavors.)
Crisp, crunchy and perfect for dunking in a hot drink, these gluten-free chocolate cookies are made of nutrient-dense ingredients such as coconut flour, almond flour, coconut sugar and coconut oil.
Sweetened with coconut sugar and certified gluten free, vegan and non GMO, this wholesome granola features healthy grains and great flavor. This three pack is priced around $5.40 per bag, which is cheaper than the $6 to $7 typical in retail stores.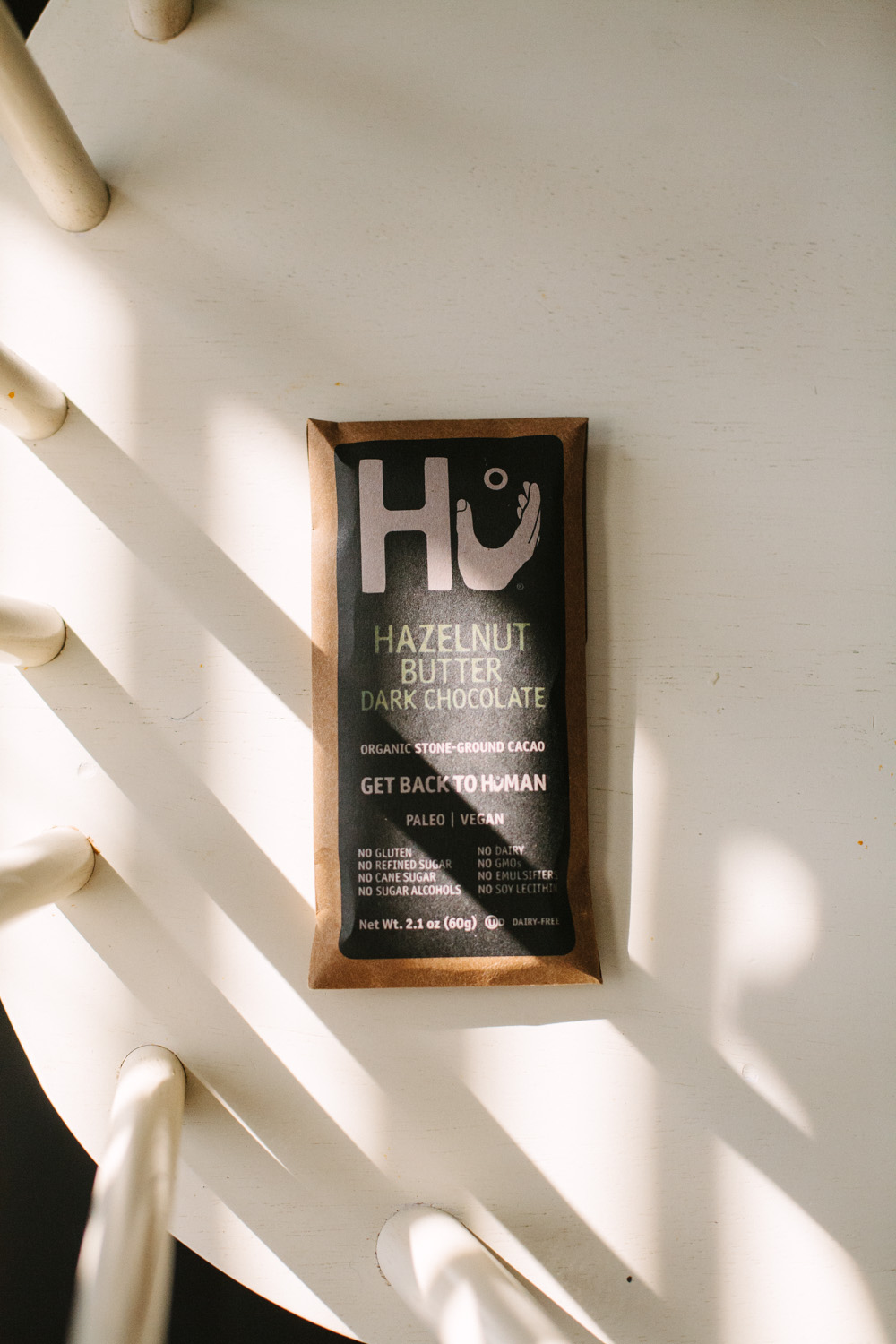 Last but not least: spending $50 for seven chocolate bars sounds crazy unless the idea of dark chocolate sweetened with unrefined sugar is your kind of snack. Hu Kitchen bars come in a variety of fun flavors, are sweetened with coconut sugar and this sample pack lets you try Hazelnut Butter, Crunchy Banana, Why the Fig Nut? and more.
Bonus! Some of your real-food favorites, via Instagram:
This post is part of a series on Grocery Sources, which includes analyses of online and local retailers. Read more in the archives!
disclaimer: This post contains Amazon affiliate links, through which this site may earn small commissions on any purchases made.