Just one month before America's favorite food holiday, the woman who created one of its most signature dishes has passed away. Dorcas Reilly, former manager of Campbell's Kitchens and inventor of the green bean casserole, died October 15 in Camden, New Jersey, at the age of 92. In her honor, here are four of the Internet's best green bean casserole recipes from scratch.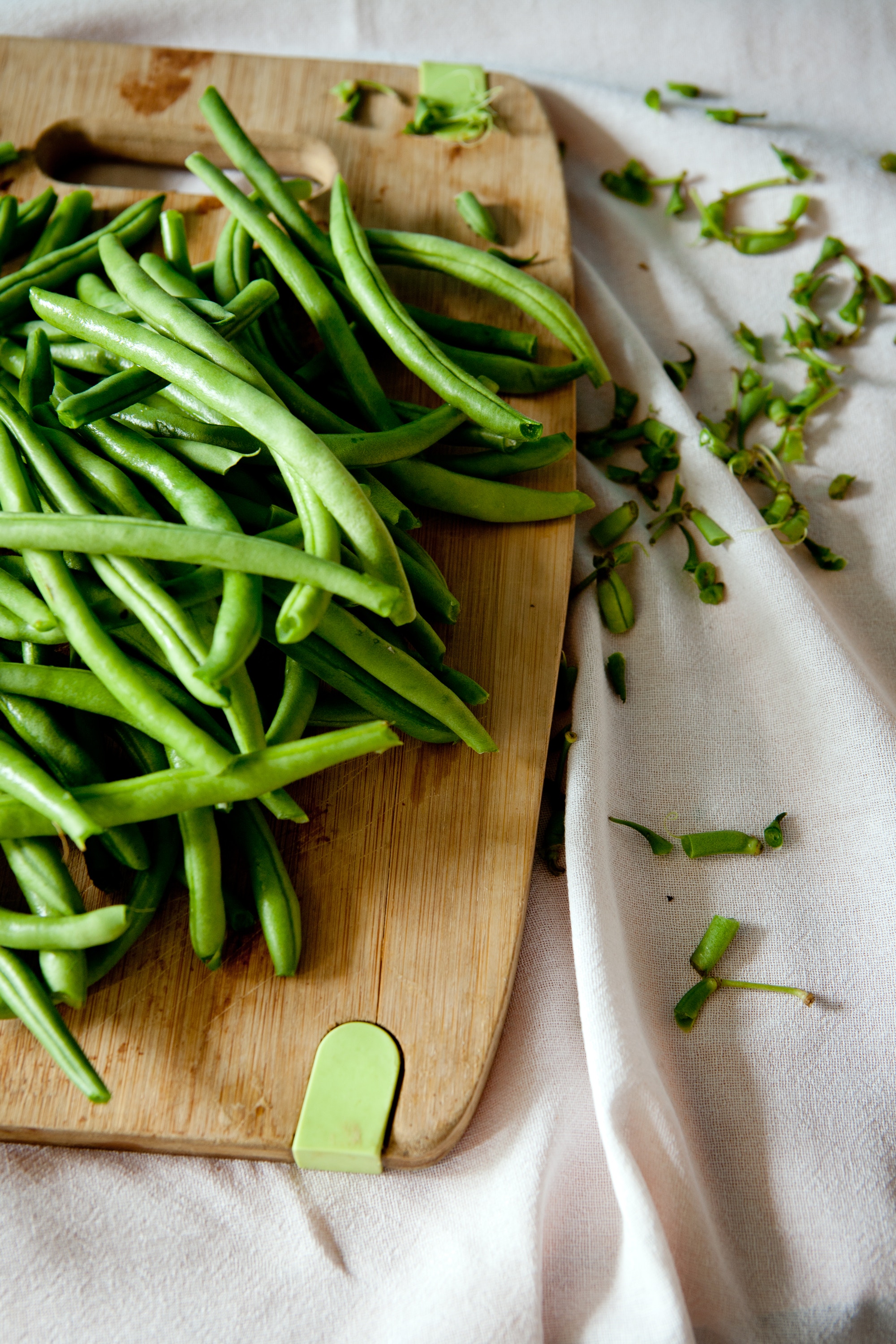 In modern America at Thanksgiving, the green bean casserole is now almost as commonplace as turkey–but it wasn't always this way. The person we have to thank for the side dish's ubiquity is Dorcas Reilly. She invented the dish in 1955, working at Campbell's Kitchens, by combining two everyday ingredients: green beans and Campbell's Cream of Mushroom soup. Her "green bean bake," as she called it more than 60 years ago, did not wow testers at first bite–but she honed it, says CNN.
Now, green bean casserole is, essentially, what pop culture calls Basic. It's everywhere, ordinary, expected, commonplace. Google "green bean casserole," and there are over 43 million (!) results. Recipes range from barebones like the original (beans and soup) to elaborate (with 15 ingredients in this Martha Stewart version, for example, which includes bell pepper and shallots).
So, in Reilly's honor, for your upcoming Thanksgiving menu-planning, here are four of the best green bean casserole recipes from scratch, all findable online today. Whether you're ready for a fresh spin on the classic or have never made one for yourself, here are a few ideas to get you inspired.
And this year, when you make it, just think: one woman in one kitchen in the 1950s changed American history with two simple ingredients–what could your future hold?
1. Healthier Green Bean Casserole from Gimme Some Oven
Fresh green beans, a homemade mushroom sauce and a crispy onion topping are the main components of this healthier green bean casserole recipe from Gimme Some Oven. Even better, it takes about an hour total, start to finish, and gets 5/5 stars from testers.
2. Bon Appetit's Best Green Bean Casserole
This Bon Appetit version of green bean casserole lets you use French's fried onions for your topping (unless, as the headnote instructs, you want to "make your own fried shallots or onions" instead). Likewise, the rest of the ingredients tend towards the traditional: butter, milk, cream, Parmesan, garlic, mushrooms, olive oil.
And for an affirmative vote from one commenter: "Since finding this recipe I have made it three times. The second two times being upon request. It's a big hit and I had to increase it by 50% the most recent time."
3. Creamy Green Bean Casserole from Scratch from Sally's Baking Addiction
First posted four years ago, this recipe from wildly popular recipe blog Sally's Baking Addiction is another version that has you make your own fried onions–but, with 160 comments and descriptions like "undeniably rich," it's not a hard sell.
4. Healthy Green Bean Casserole from A Sweet Pea Chef
Not only is this healthified version of the classic a little lighter, but it's also great for making ahead. Says blogger Lacey: "One of my best tips for saving time on Thanksgiving Day is to prep ahead anything that will save well in the fridge … To make it ahead, just follow the directions all the way through and then allow it to cool.  Refrigerate in an air-tight container or tightly sealed with plastic wrap for up to 5 days in the fridge."