Labor Day's right around the corner. Giant watermelons are running under $3 at the store. So, wherever you're going this upcoming holiday weekend (and beyond!), gear up with watermelon recipes for a party. Below are nine great ideas!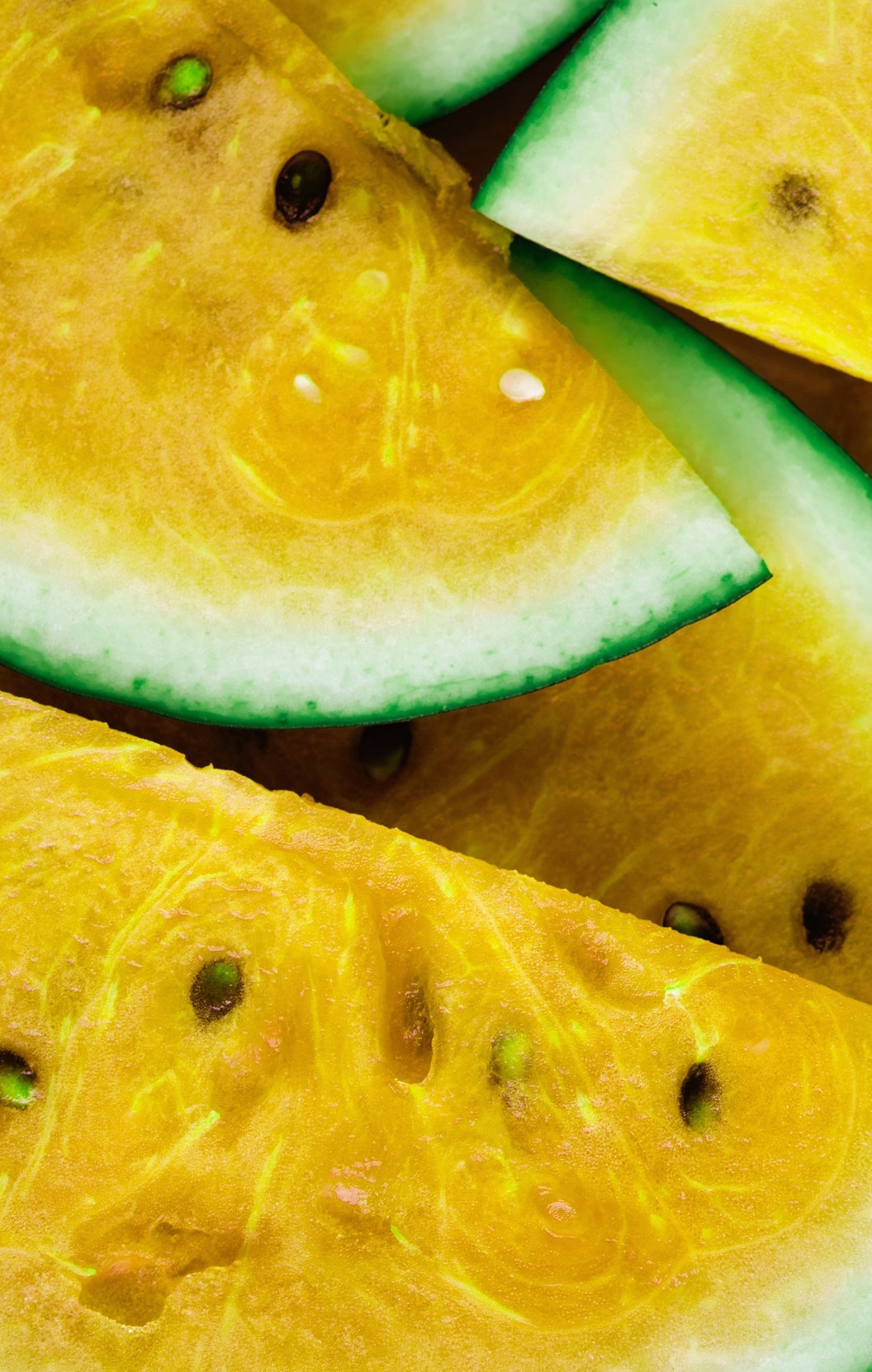 Made of about 92% water according to Live Science, watermelons are the definition of hydrating and yet still high in vitamins A, B6 and C (not to mention lycopene, antioxidants and amino acids). Quintessentially summer food, they're the perfect way to savor the season as it nears its end.
So are you heading to a Labor Day party this next weekend?
Looking for a healthy snack or dessert to beat the heat as September starts?
Here are nine great watermelon recipes for a party or anytime. Find some watermelon inspiration below!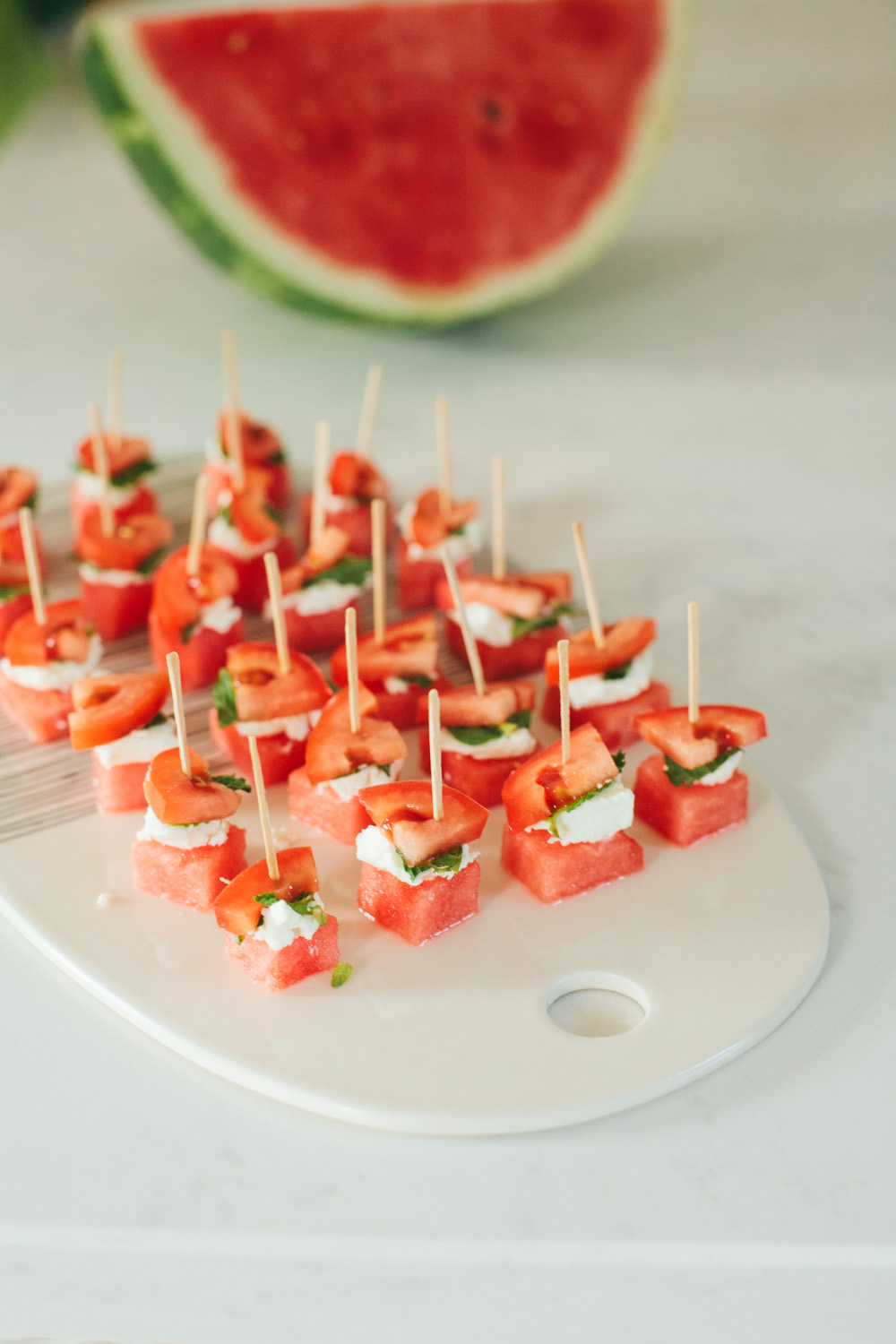 1. Watermelon Cheese Skewers
Pamela Salzman's Watermelon-Feta Bites were the inspiration for the above skewers. These little bites feature cubed watermelon topped by goat cheese (or Salzman's feta), fresh mint and halved grape tomatoes. Easy to make yet complex in flavor, they're an eye-catching appetizer to add to any table.
2. Watermelon Feta Mint Salad
Deconstruct the skewer idea above into a bright and fresh salad with this recipe from Give Recipe. All you do is toss together watermelon, red onion, feta, mint, black pepper and a balsamic dressing. Then you've got a bright, refreshing side dish to add to your plate!
3. Minty Watermelon-Cucumber Salad
Sticking with the mint-and-watermelon theme, this salad combines chopped watermelon and cucumber with fresh mint and dressing. Bonus: on Taste of Home, it's got an average four-and-a-half-star rating from 26 reviews.
4. Cucumber Avocado Watermelon Salad
Make the water-heavy blend of cucumber and watermelon a little more filling with balled avocado (and its healthy fat) thrown into the mix. This recipe from Heartbeet Kitchen is easily doubled or tripled for a group and offers a perfect choice to end the summer months.
4. Grilled Pineapple and Watermelon Kabobs
Are you grilling out? Why not add some fruit kabobs to your spread? All you need are similarly sized cubes of pineapple and watermelon, strung onto skewers, and a little time on the grill to make these treats. To follow the example of the picture above, take the advice of blogger Kimberly Sneed, and brush coconut milk and pineapple juice on the kabobs before grilling to create a pina colada boost of flavor.
5. Watermelon Salsa
It's hard to think of more iconic party foods than chips and salsa. Why not mix yours up this season by making watermelon the starring food! This idea from Gimme Some Oven looks like a real crowd-pleaser.
6. Watermelon Ceviche
Here, ceviche gets a new, vegetarian twist by using fruit and cheese in place of raw fish. Check out this watermelon recipe from Brit + Co, which pairs mozzarella with salted watermelon bites.
7. Tipsy Red and Yellow Watermelon Salad
If pretty plating's your thing, well, first, you might like this archived post on easy plating ideas to dress up dinner. Also, there's this red-and-yellow watermelon salad made of cubed watermelon in varying hues. While the version on MyRecipes.com is spiked, you could make a kid-friendly version by opting for fresh juice instead of alcohol.
8. Tomato and Watermelon Salad
What grows together goes together, according to Epicurious, and this recipe celebrates that beautifully. Pair heirloom tomatoes with cubed watermelon, herbs, avocado and cucumber–as well as the surprising addition of coriander seed!–to create this stunning dish.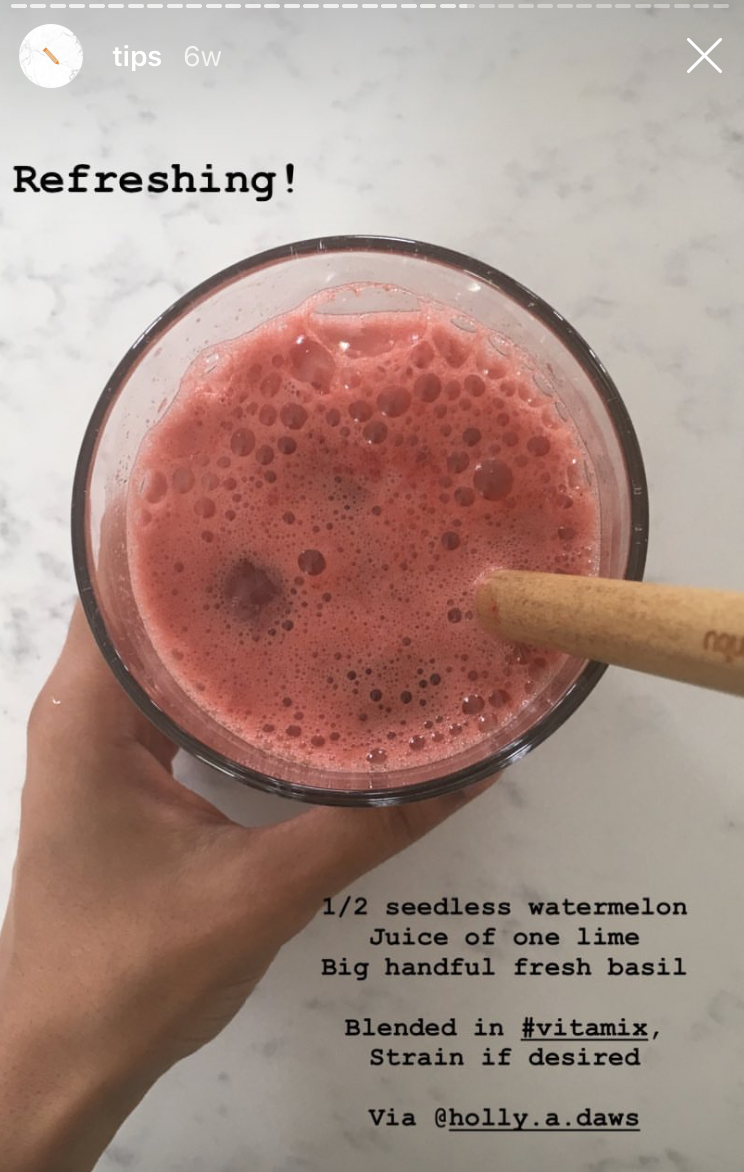 9. Watermelon Lime Juice
Last but not least, here's an idea straight from my Instagram feed, inspired by Holly Daws. Cut up half a seedless watermelon and put it all in the Vitamix or blender with the juice of a lime and a handful of fresh basil. Puree, and strain if desired. So delightful!