It costs upwards of $12 for a bag; promises a one-to-one substitute for wheat flour completely sans gluten, grains or nuts; and offers health-boosting nutrients like vitamin C and manganese. So is cassava flour worth the costs? In this post, I track how far a single two-pound bag can take me.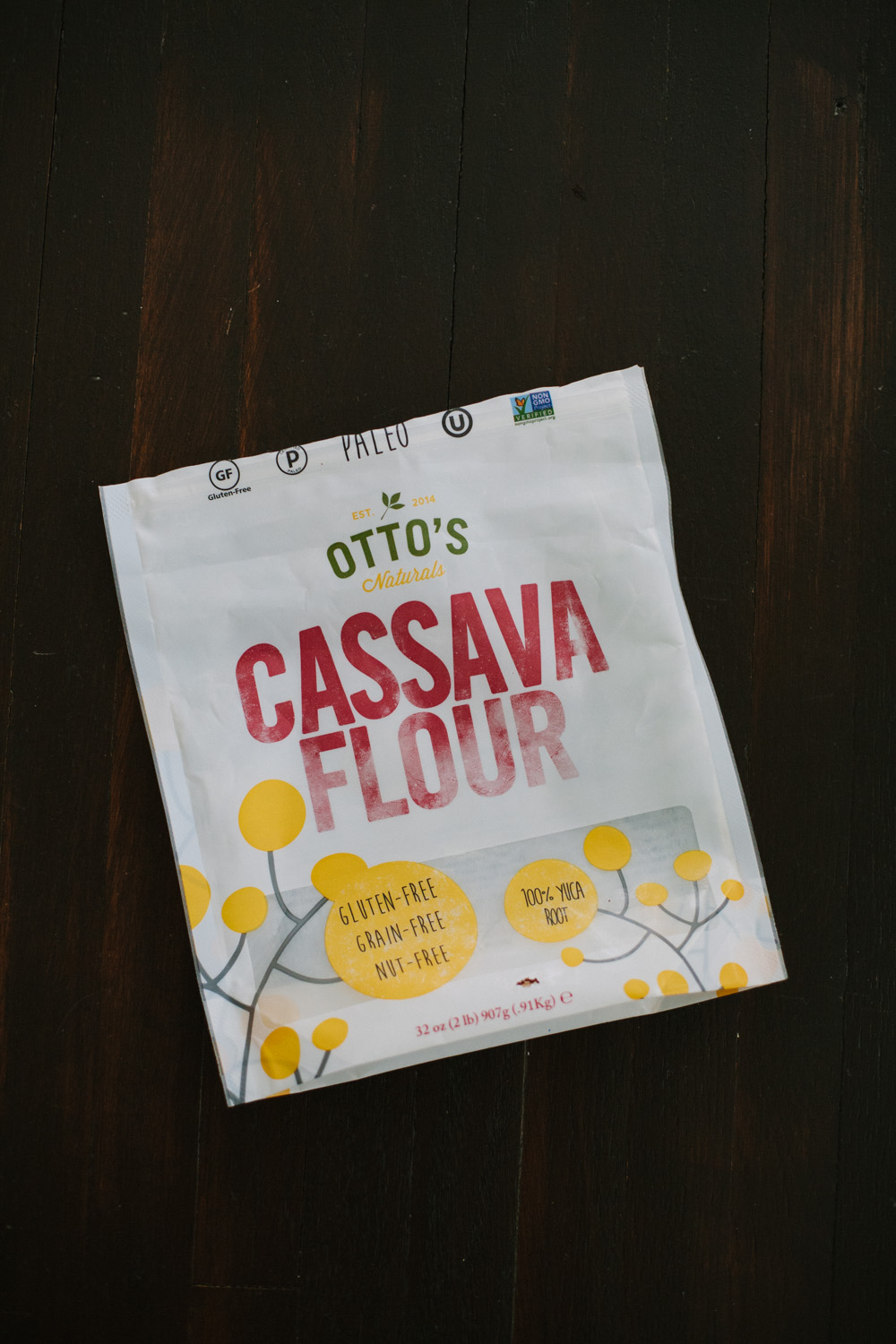 Cassava flour's been a player in the American alternative-flours market for several years now, but it doesn't hit my world until now, in 2018. While researching gluten-free bread options for communion, I get an Instagram message pointing me towards Otto's Naturals and its cassava flour's ability to replicate everything from tortillas to homemade baguettes. I'm intrigued.
The Hottest Root Vegetable Today
Right away, I recognize the name. Cassava, otherwise known as yuca, is a root vegetable native to South America and Africa. Like other starchy vegetables such as potatoes, it can be a great option for creating, say, addictive chips. (Remember the Siete Chips mentioned in this Thrive Market roundup?)
Cassava flour is paleo-friendly, dusty in texture, earthy in flavor and, according to Laura Scholz at Good Housekeeping, a great solution when you're surviving an elimination diet or looking for allergy-friendly foods. My local natural grocery store sells it, but, since I'm placing a Thrive order anyway, I go ahead and add a bag of cassava flour to my cart. Then, over the next few weeks, I find out how far a single bag can take me.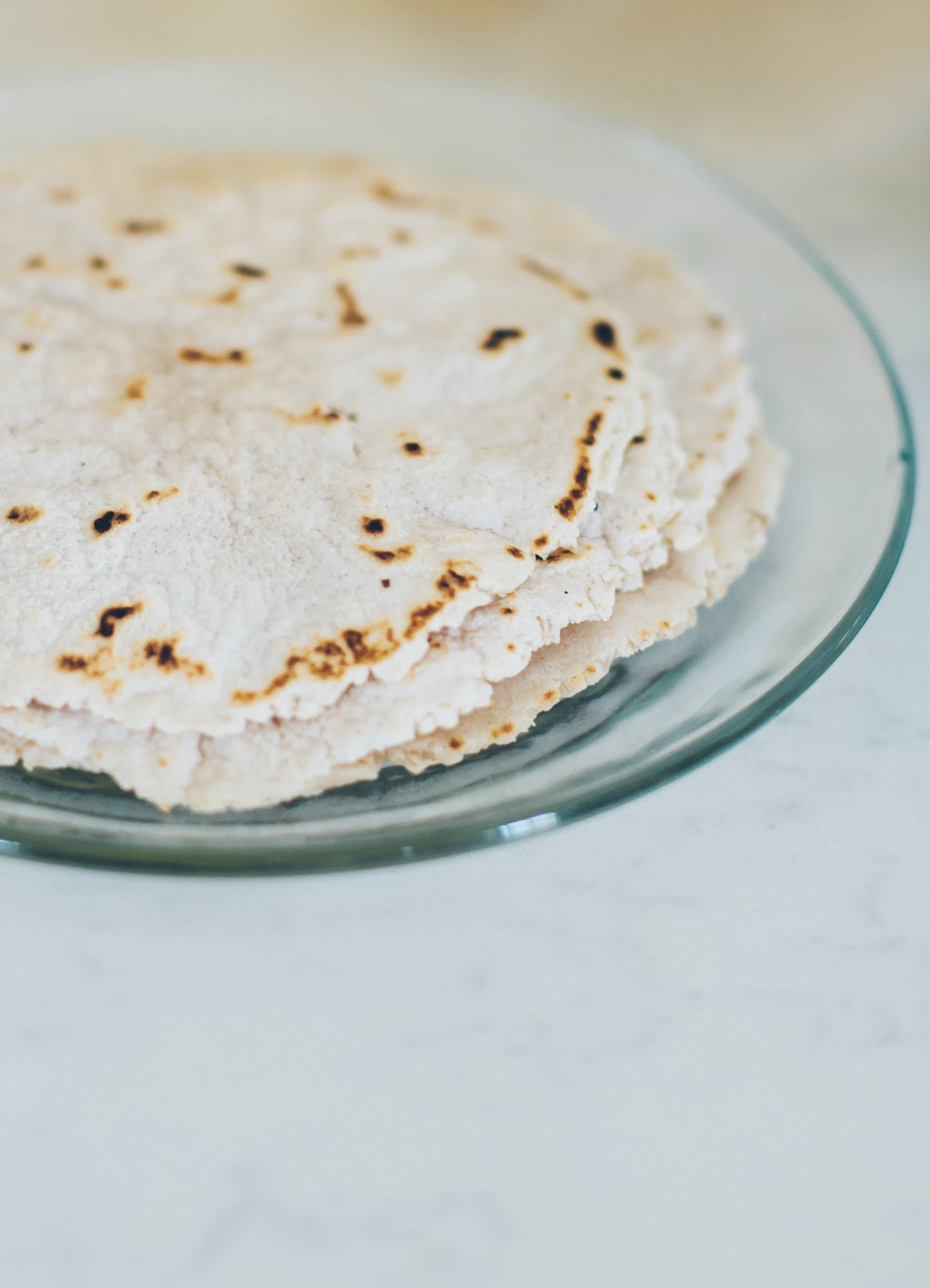 What You Can Get Out of a Two-Pound Bag of Cassava Flour
Before you take the plunge on a pricy pack of flour, you might like to know how far it can take you. So, in the name of research, here's what I find. Behold, everything tested and eaten from one $15 bag:
Homemade Tortillas | Otto's Naturals. When I pool Instagram for recipe suggestions using cassava flour, the overwhelming response is to start with tortillas. Cited as being "awesome" and "the best," cassava tortillas are actually a featured recipe on the Otto's Naturals bag. You only need four ingredients: cassava flour, olive oil, water and salt. One weeknight, I give it a shot. The process takes 15 minutes with a slight learning curve and creates light and stretchy tortillas we fill with eggplant, mushrooms and a tahini sauce. Pro tips: A tortilla press is not necessary for this recipe, but it does make flattening the dough a quick and easy task. And, if you're tempted to double the tortilla sizes, don't. Larger tortillas have a harder time staying together and cooking all the way through in the pan.
Best GF Chocolate Chip Cookies | Eat Your Beets. According to blogger Trisha Hughes, cassava flour is "easily the best flour I've used in terms of 1 – 1 substitutions. Does it always sub exactly 1 for 1 in all my recipes? No. But it's pretty darn close." Her cassava-based chocolate chip cookie recipe yields soft, puffy cookies my household polishes off the same day. Takeaway tip: when you're working with a new flour, follow a recipe someone's already tested; it'll demonstrate what the ingredient can do.
Pumpkin Bread | Smitten Kitchen. After following two cassava recipes closely, I feel ready to experiment. Pulling out last year's pumpkin puree from the freezer, I sub cassava flour for all-purpose flour, weighing instead of measuring, in Deb's cinnamon-sugar-topped pumpkin bread. This result truly surprises me: a soft, cakey bread that's comforting, hearty and a dead-ringer for a wheat-based bread. If I hadn't used the cassava flour myself, I'd never believe the bread is gluten-free. Why weigh the flour? A cup of cassava does not weigh the same amount as a cup of all-purpose flour, so if you want to sub one to one, a scale is a must.
Hybrid Pancakes | my husband's riff. One weekend morning, my husband whips up pancakes, blending all-purpose (gluten-containing) einkorn flour with cassava as the base. The resulting pancakes are fluffy, again hard to recognize as part cassava, and easy for two adults and a toddler to polish off. Takeaway tip: If you aren't sensitive to gluten, cassava is an easy swap for part, rather than all, of the flour in a recipe.
Deep-Dish Pizza Crust | Otto's Naturals. Friday nights are pizza nights in our house, typically with our lazy standby recipe. So to compare our usual with cassava flour, we make side-by-side recipes, testing out the deep-dish pizza on Otto's Naturals site. Both are good. The cassava version is sandier, definitely easy to pick out and recognize as different from the crunchy gluten crust, but, for a quick and gluten-free option, it's not bad. Would I make it again? Yes, if I were serving pizza to someone who couldn't eat gluten. As an alternative to rival our usual Friday night pie? No.
Muffin-Like Chocolate Chip Cookies | Adapted from Giada's Family Dinners cookbook. The final half cup of flour in my cassava bag goes into a quartered version of Giada's hazelnut chocolate chip cookies, the ones she baked hundreds of for her wedding according to the book. I change proportions, leave out the nuts and leave the oats whole rather than grinding them in a food processor. What results are fluffy, domed, muffin-like cookies that feel like comforting breakfast treats. (Recipe below.) Pro tip: Cassava cookies are light and fluffy, easy to enjoy but not an exact replication for the traditional gluten versions. Go into the recipe expecting a different kind of cookie, and you'll be pleased.
So there you have it. One two-pound bag of cassava flour yields, at least, a batch of tortillas, two rounds of cookies, a large pizza crust, a hearty loaf of quick bread and a partial sub in morning pancakes. For anyone looking to cut gluten, avoid allergy-inducing foods, experiment with grain-free baking or just learn more about the market's latest flour craze, this wonder ingredient may be worth the splurge.
Where to Buy Cassava Flour
You can find cassava flour at natural markets, at Otto's Naturals online, at Thrive Market or on Amazon. Also, while Otto's Naturals is the brand tested in this post, it's not the only option on the market. Amazon also sells a variety from Anthony's Goods, for example.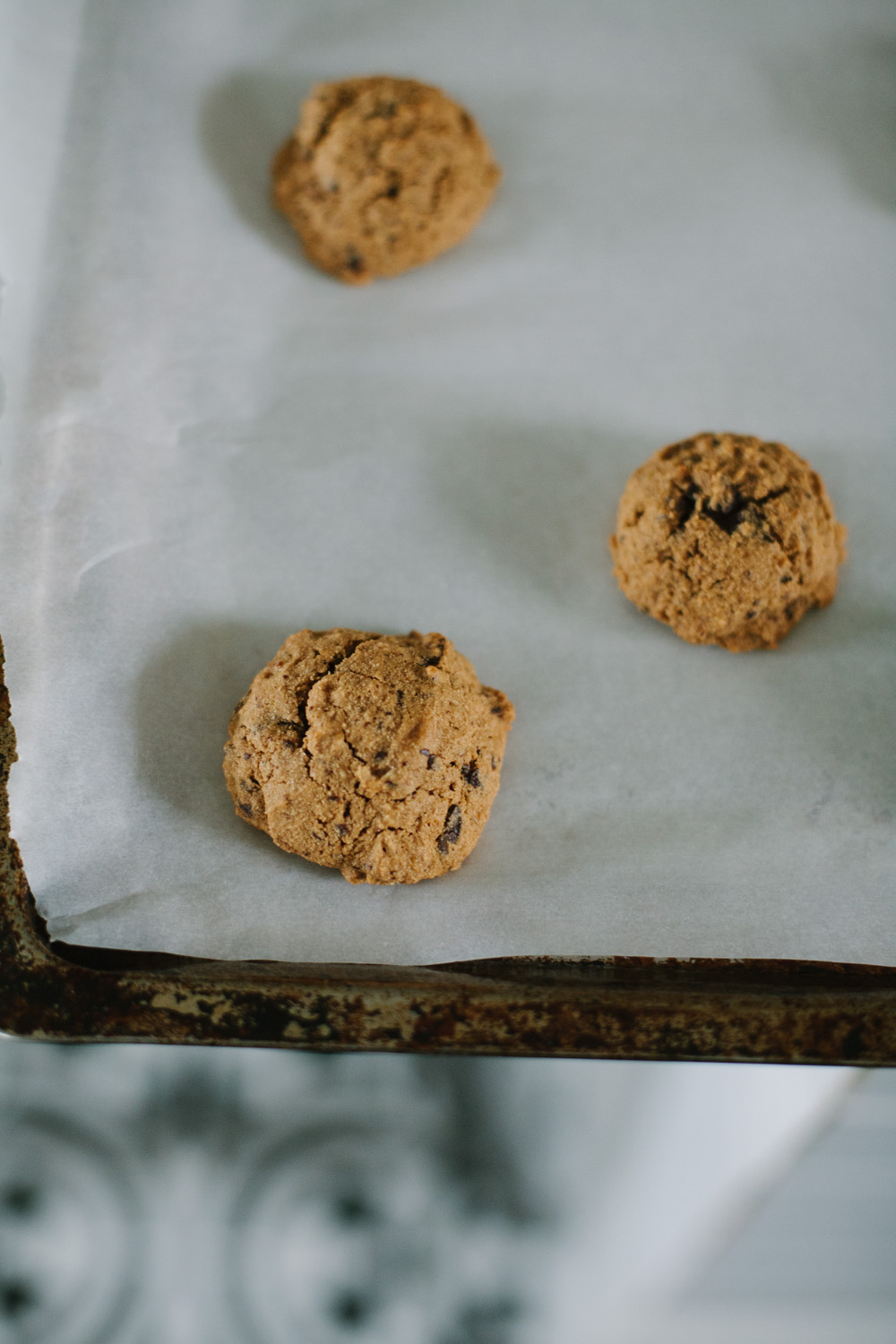 Muffin-Like Chocolate Chip Breakfast Cookies, Using Cassava Flour
Adapted from Giada's Adapted from Giada's Family Dinners cookbook
Ingredients:
1/8 cup old-fashioned oats
1/2 + 1/8 cup cassava flour
1/4 teaspoon baking powder
1/4 teaspoon baking soda
1/8 teaspoon salt
1/4 cup (1/2 stick) butter, at room temperature
1/2 cup coconut sugar
1 egg
1/4 teaspoon almond extract
1/2 3.5-ounce dark chocolate bar, chopped finely
Directions:
Preheat the oven to 325F and line a baking sheet with parchment paper.
In a medium bowl, combine oats, cassava flour, baking powder, baking soda and salt.
In a large bowl, beat butter and sugar together until well combined and creamy. Blend in egg and almond extract. Blend in the mixture of dry ingredients. Last, blend in the chopped chocolate.
Scoop tablespoons of dough onto prepared baking sheets, and bake 15 minutes, until puffy and set.