Anyone who's lived a gluten-free lifestyle knows how hard it is to find a bread free of wheat. So, recently tasked with finding a gluten-free bread for communion, i.e., one sturdy enough to dip into liquid without dissolving, I test two recipes, comparing quality and costs with store-bought varieties. Here's what I find.
Where do you go when you need a bread you can offer the masses? When you want loaves you can break and hand out? Given that, according to a study discussed last year by Niall McCarthy at Forbes Magazine, some 3.1 million Americans follow a gluten-free diet, a number that has "tripled since 2009," finding a bread sans gluten is a good place to start. The problem, however, is that bread, intrinsically, means gluten. It is gluten that gives bread its characteristic elasticity and strength. In other words, finding bread without gluten is like hunting for quiche without eggs: at first, the task seems impossible; then you go to AllRecipes.com and see an eggless tofu quiche. Hey, it's 2018, there's never been a better time to find a gluten-free bread for communion or not, right?
Is there, indeed, a good gluten-free bread option? I resolve to find out.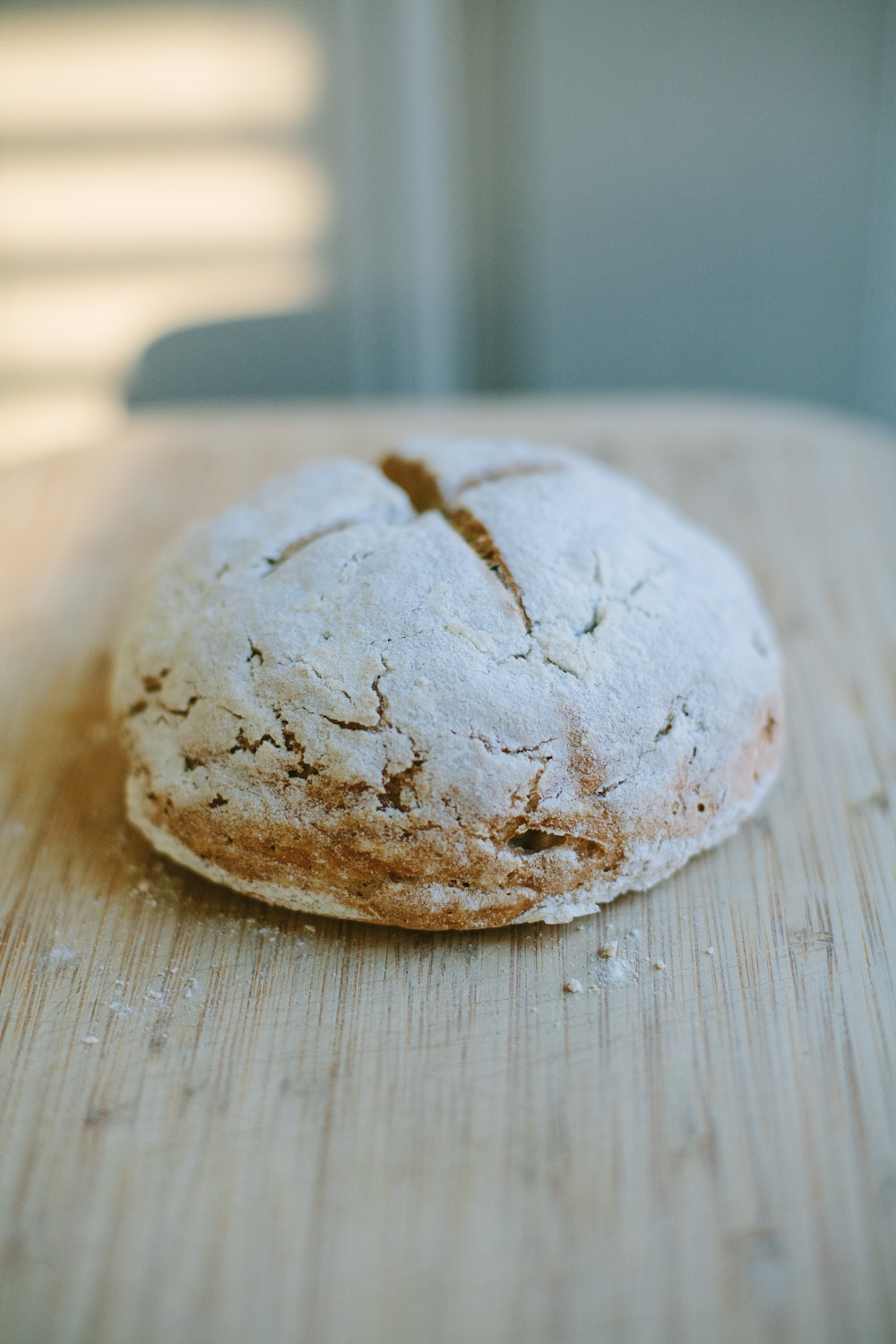 The Task
For this project, I need to find a sturdy and firm bread, sans gluten. This means, rather than wheat, rye or barley, it will use starches such as rice flour, tapioca starch, potato flour or sorghum. Because it's a gluten-free bread for communion, it will need to be strong enough to be dipped in juice or wine without crumbling. Because it will be made in large batches for a congregation of people, it will need to be fairly easy (and quick) to make. Also, obviously, it won't hurt if the bread has a nice taste.
The Purchasable Possibilities
I start on the Internet. How hard is it to find a gluten-free bread you can get shipped to your home or your church? What gluten-free breads are available on the market today? Here are the leading contenders:
NewGrains.com: New Grains. The Utah-based 100% gluten-free bakery New Grains makes a gluten-free sourdough with "a fluffy texture, a medium sour flavor, and a crisp tanned crust." Of its 24 online reviews, 21 are five stars; three are four stars. Commenters make statements like, "fabulous in every way" and "the taste is spot on with sourdoughs I've had in San Francisco. Total cost: $8.78/32-oz loaf
ThriveMarket.com: Schar Gluten-Free Baguettes. Available from the brand Schar at Thrive Market, these gluten-free baguettes are called "the closest thing to real bread taste I've had the pleasure of finding since discovering I cannot tolerate certain grains" by one reviewer, though they only weigh 12 ounces for the whole package. The online description says this "mix of wheat-free sourdough, rice flour, yeast, and psyllium seed husks" yields "a soft, chewy result that tastes and feels just like traditional baguettes, but with more nutrition thanks to the fortified vitamins and minerals." Total cost: $6/12.3-oz package.
Kroger: A local Nashville Kroger has a handful of gluten-free bread options. There are two in the fresh bread aisle by Better Way, two frozen types of O'Doughs and a frozen pack of Against the Grain baguettes. Total cost: $6.69 or $4.49 (sale price) for the fresh Better Way bread, which was too soft to hold up dipped in liquid. $3.69 (bagels) and $5.29 (sandwich thins) for the O'Dough bread. And the 15-ounce baguette pack was $7.29.
Trader Joe's: Here, I find a few gluten-free breads, none of them sturdy.
Whole Foods: The frozen case has the same options as Kroger, at higher prices.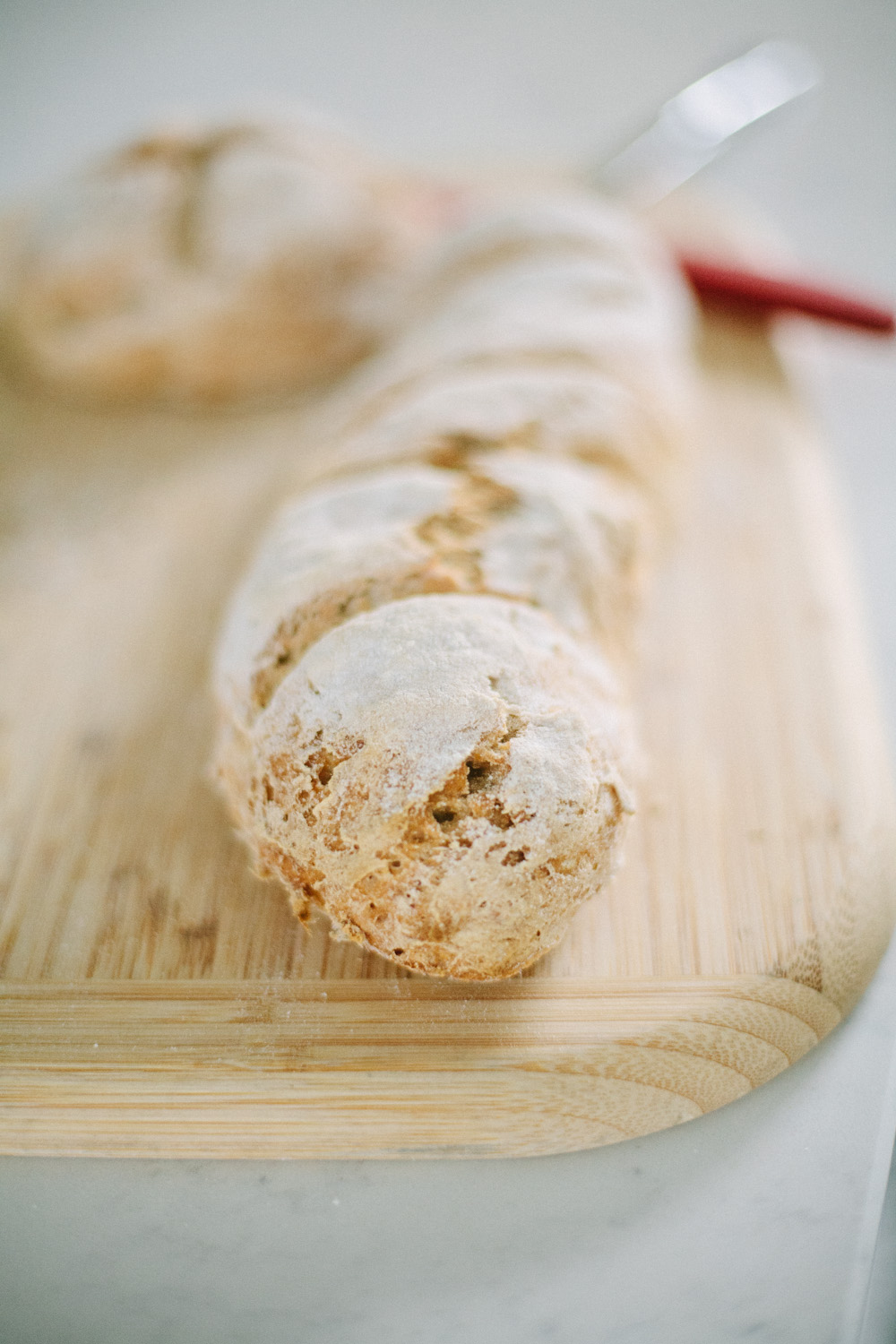 Quick and Easy Gluten-Free Bread | Feed Me Phoebe
Once I know how much store-bought gluten-free breads go for, I have a point of comparison for homemade bread. I try two recipes. The successful one is from the blog Feed Me Phoebe. In a two-year-old post called "Quick and Easy Gluten-Free Bread Recipes For Every Day of the Week," cookbook author Alexandra Stafford, of the blog Alexandra Cooks, guests-posts a recipe for no-knead gluten-free bread. Citing the expertise of Gluten-Free Artisan Bread in Five Minutes a Day authors Zoe Francois and Jeff Hertzberg, she mixes an all-purpose gluten-free flour in a 6-quart storage vessel; combines it with water, yeast, salt and sugar to make a dough; lets that dough rest two hours; and splits it into four one-pound loaves of bread.
I buy all the ingredients at Thrive Market for a total of about $23 (and add more items to my cart for the $50 free shipping). Then, I follow all of the post's suggestions and find the first loaf a shocking testament to the power of a good recipe. The gluten-free bread is small but crusty, with a firm crumb and as much of a bread taste as a gluten-free bread can offer.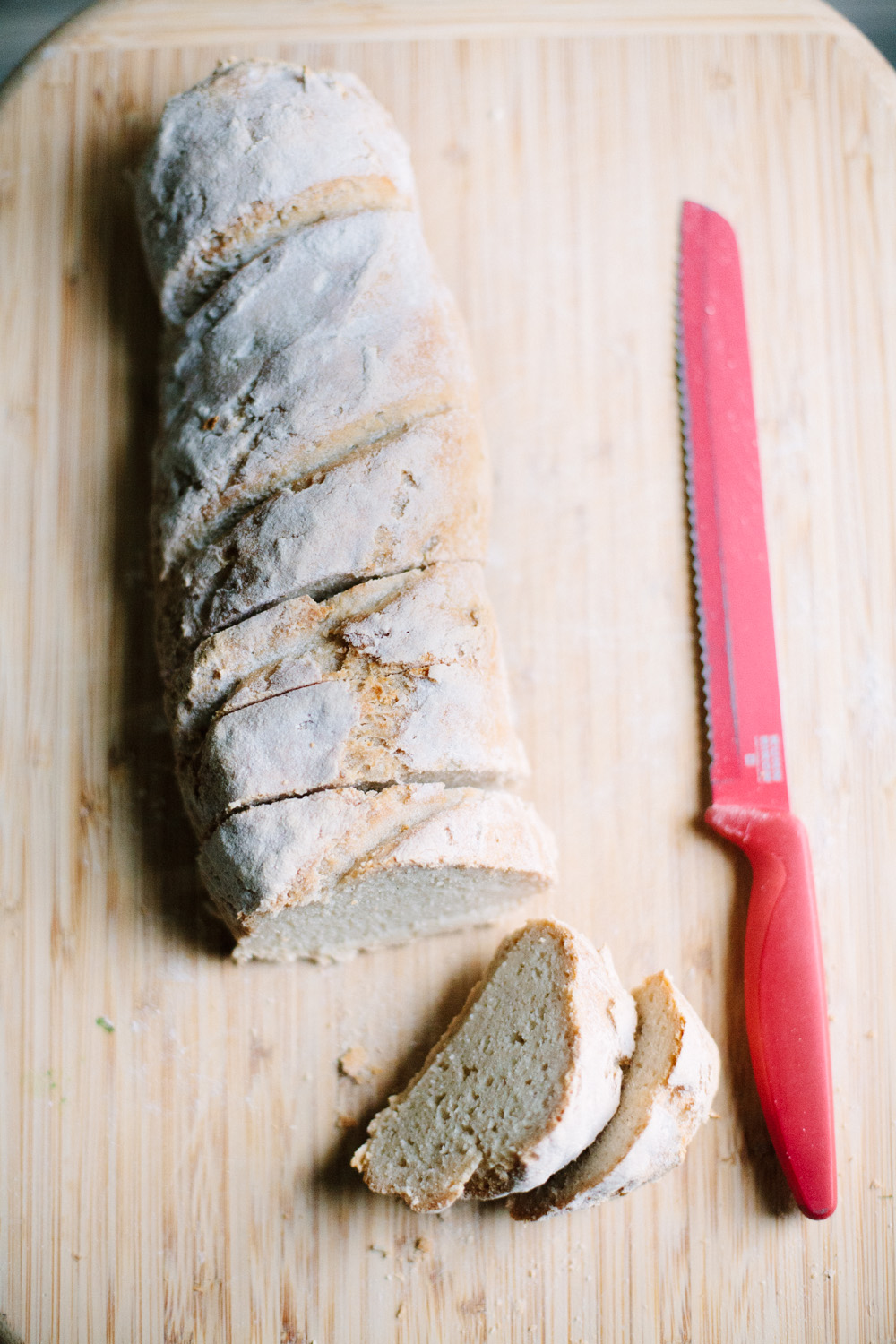 Making it is also surprisingly easy, a basic process of mixing, waiting, forming and baking. In addition to two one-pound loaves, I make a two-pound freeform baguette–a loaf more similar to the 32-ounce size of the New Grains version posted above. When I do the math, I find each one-pound loaf costs around $3.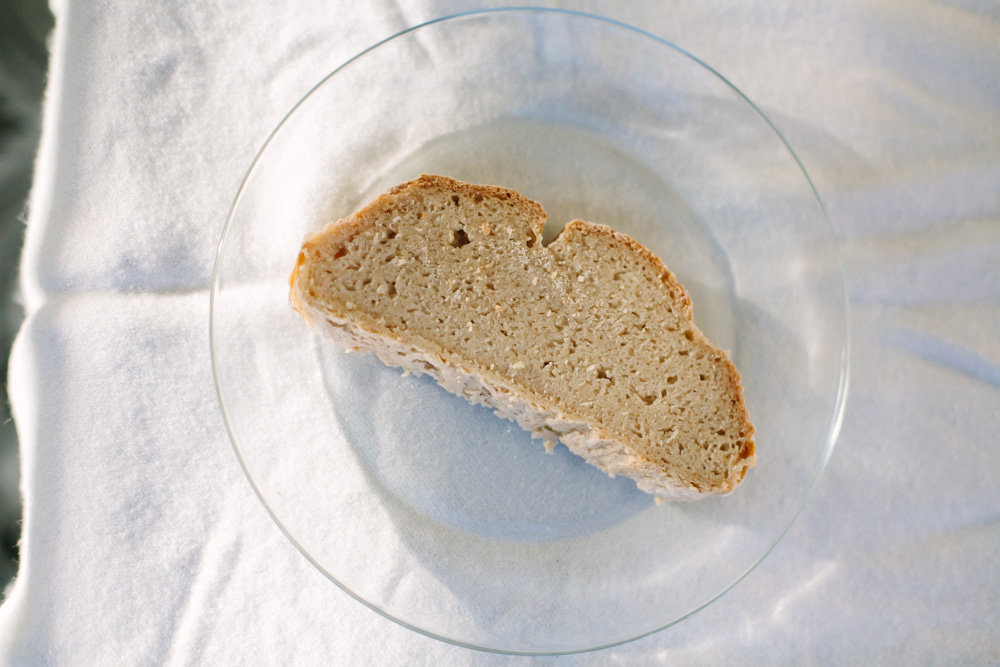 Conclusion
So which of the options above is the best gluten-free bread for communion? It's hard to say. Realistically, it probably depends on the size of the congregation and the availability of someone to bake all the bread. Still, though, it's good to know there are options. It's 2018, and, apparently, gluten-free bread for communion is indeed a possibility.