This post on Thrive Market benefits is part of a series of posts examining grocery sources. Described as an online Costco meets Whole Foods, Thrive Market is a membership site that offers lower prices on recognized healthy and organic products, as well as its own Thrive Market branded line. Why try it? Here's a look.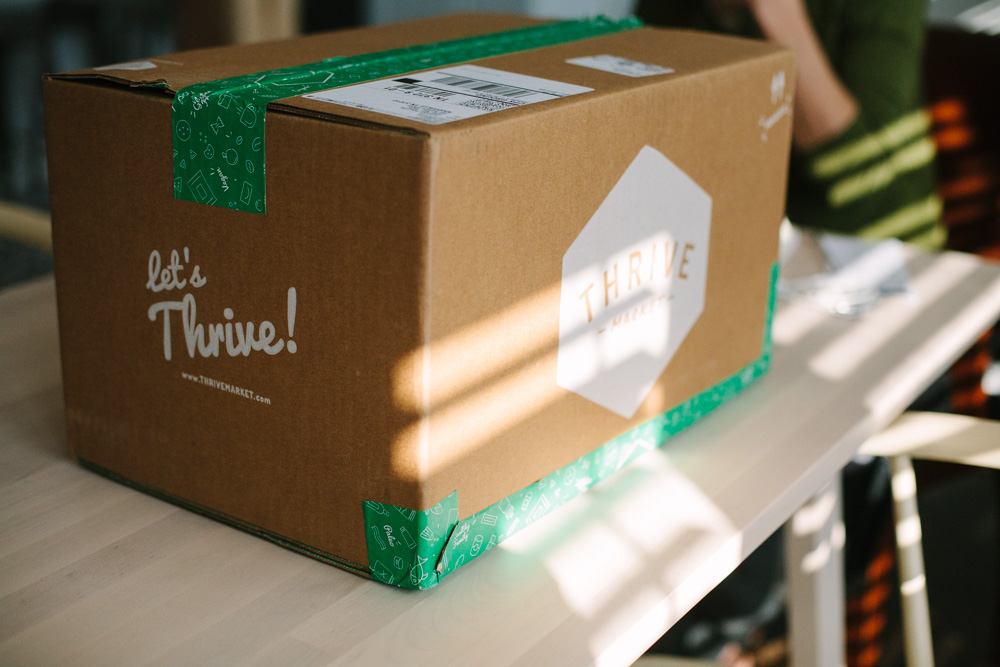 If Brandless is the site that does $3 product pricing by cutting out the brand name, Thrive Market is the site that gives you the brand name, but at a better cost. For those organic or healthy products you're loyal to and can't replace with off-brand alternatives–a particular supplement, a favorite paleo tortilla, a non-GMO candy bar–Thrive Market typically beats the costs you'll find at your local grocer, while also giving you the convenience of online shopping.
The only catch? Like Costco, Thrive Market is a membership grocery. While it does provide a free 30-day trial, after that you pay $59.95 a year to buy at its lower costs. Are the savings worth it?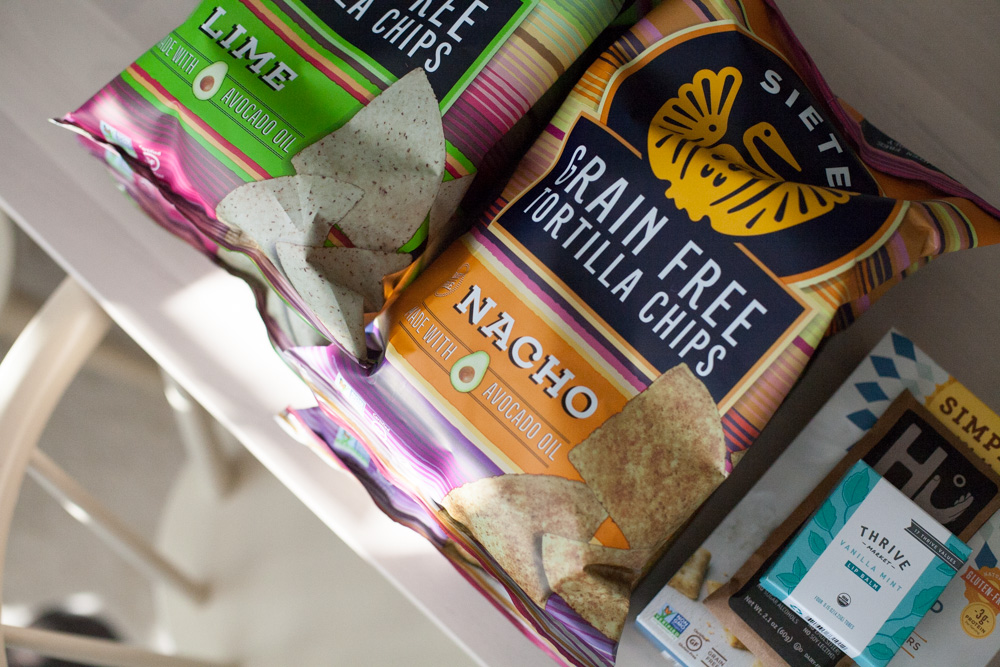 The Online Membership Grocery Focused on Health
Originally launched in 2015, Thrive Market has been called "the country's hottest online natural and organic market" by Jeff Wells at food industry news site Food Dive and the brand that's "on a mission to make healthy living affordable and accessible for every American family," by Eve Turow Paul at Forbes. All its products are non-GMO, often USDA-certified organic and searchable by values such as paleo, vegan, raw or gluten-free. Shipping is free for every order over $49. And, for each paid membership, Thrive Market gives a free membership to a family in need, teacher, veteran or first responder.
Still, though, in an informal Instagram survey, the main problem people kept citing with Thrive Market is the annual membership fee. When is $59.95/year worthwhile, and how do you get past the free-shipping-minimum in a world of Amazon Prime?
Why Try Thrive Market
For some shoppers, such as Katie Archer, blogger at KatieBazzel.com, who buys enough specialty-grocery items to warrant the annual subscription cost, the membership makes sense. "I make one $50 order each month or every other month," she says. "Some of my favorites to get are Thrive Market brand ghee, sprouted spelt flour and garbanzo bean flour–also Primal Kitchen mayo and Primal deodorant."
Thrive Market's own website explains the annual fee means "we don't have to mark up our products like other retailers and can pass along those savings to our members." Doing the math on how the lower prices add up, the company says, "As a result, the average member makes back their $59.95 annual membership fee (that's just $5/month) in savings in just [two] orders. "
Personal Experience
I've been a member of Thrive Market since its early days, ordering irregularly, on those occasions when I want to stock up on a favorite cereal before the baby comes or when I'm tired of paying full price for my favorite chips. As a veteran buyer from this company, I like:
Online Convenience. Nashville has at least three natural grocery stores where I can buy healthy products I'm loyal to via a quick drive, but buying at Thrive Market saves me the hassle of another retail run. For people in more rural areas, however, this is an even bigger benefit. For Jenny Trowbridge, for example, whose "closest health store is 25 minutes away," Thrive Market makes it possible to get staples like coconut oil, gluten-free oats, coconut milk, almond flour crackers and other ingredients she regularly uses, all sent straight to her door. "If I know I'll be out of something soon, I'll just order from Thrive and then I don't have to drive to get what I need," she says.
Lower Prices. Nothing keeps me coming back like saving money, and Thrive Market legitimately offers lower prices on a handful of products I regularly buy. As long as I can think ahead to place an online order, I get what I need at a cheaper cost.
Brand Recognition. While I buy as many off-brand organic items as possible, there are some products you just can't replace. When I like a chocolate bar or cracker enough to make a special grocery run, I can usually find the same item on Thrive Market, for a lower price, with the convenience of online ordering.
Specialty Diet Support. If you're doing Whole30, eating paleo, unable to have gluten or facing some other requirement of a specialty diet, Thrive Market makes it easy to find products you can eat. Simply search by "value" to see what caters to your needs.
Healthy Treats. Eating whole foods or away from grains or any other healthy designation doesn't mean you don't want a treat here and there. I look at Thrive Market as a place to find healthy "guilty pleasures," from my favorite chocolate bar sweetened with coconut sugar to an expensive cereal with a short ingredient list.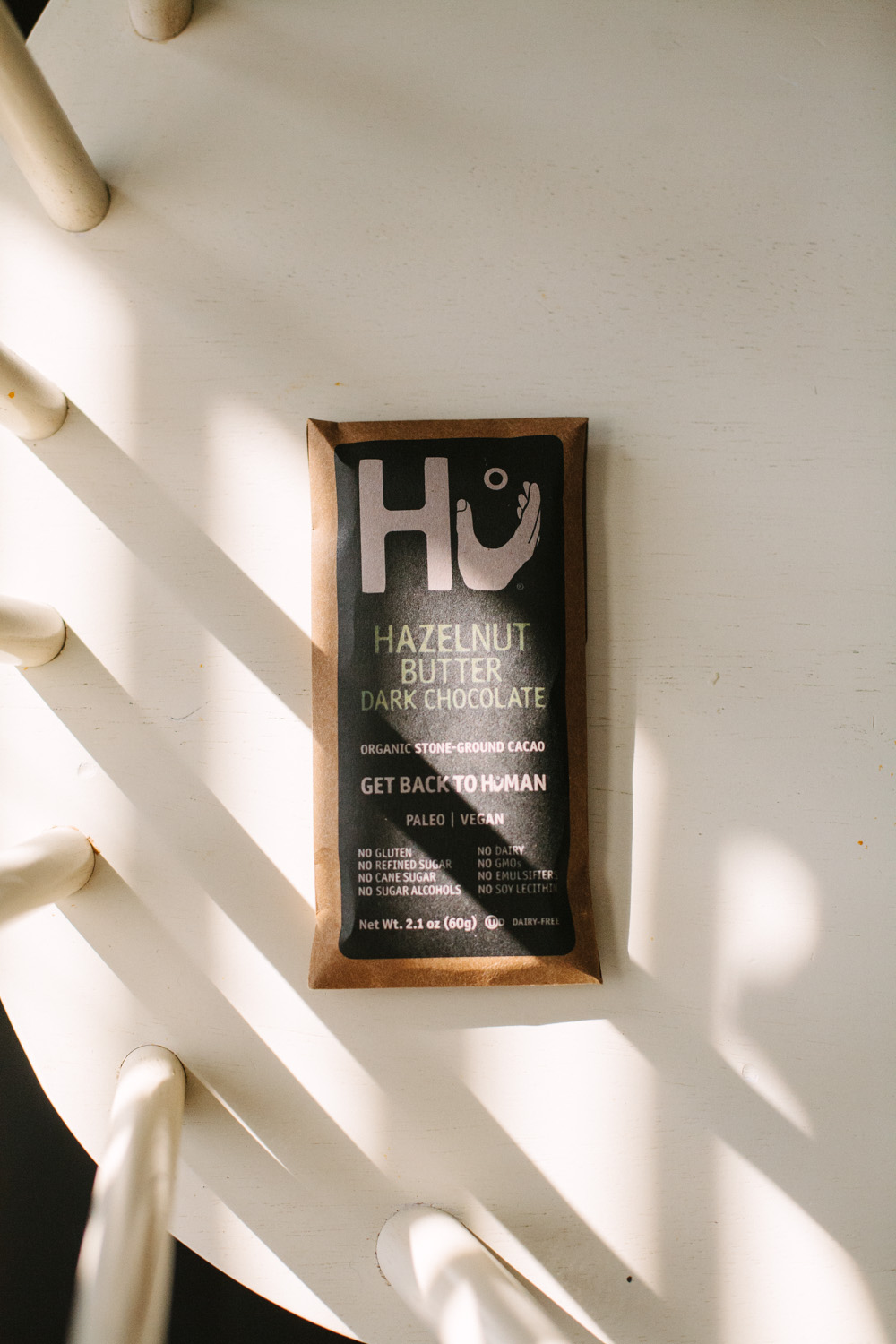 Thrive Market Benefits: 5 Products I've Bought More Than Once + a Few Others
It made a big splash when it first launched, but the biggest reason Thrive Market has stuck around is its value. Built on the same premise as membership retailer Costco, Thrive Market connects consumers with lower prices on quality products. Here are five products I keep coming back for, plus a few others I want to try.
Siete Chips: If paying $6 for a bag of tortilla chips seems crazy, you probably haven't tried Siete brand chips. Made of cassava and avocado oil, these light and crunchy chips are free of corn, gluten, dairy and soy. Price comparison: At Thrive Market, you'll find Siete chips for $4.39 a bag, compared to $5 or $6 elsewhere.
HU Chocolate: Made of organic cacao and sweetened with coconut sugar, these chocolate bars are the definition of a sweet treat. Especially delightful are the nut butter varieties, such as the almond butter with puffed quinoa. Price comparison: You can find a six-pack of Hu bars for about $45 on Amazon ($7.50 each), compared to $5.45 on Thrive Market.
Simple Mills Crackers: You don't have to be gluten-free to love these addictive crackers from Simple Mills, available in farmhouse cheddar, sundried tomato and basil and sea salt varieties. They're light, crisp and filled with recognizable ingredients such as nuts and seeds. Price comparison: Our local natural foods store sells a box of these crackers for a solid $5, compared to Thrive Market's everyday $4.19 price.
One Degree Cereal: Simple ingredients combined with the nostalgia of mainstream cereal have made One Degree cereals a long-time favorite, not to mention, for me, a top-five craving in pregnancy. Price comparison: Thrive Market sells One Degree cereal for roughly $1 cheaper per box
Purely Elizabeth Granola: The first time I tried this ancient grain granola, it was an impulse buy from the specialty food section at Home Goods. In a lot of cases, granola is just granola—not with this brand. Sweetened with coconut sugar and baked with coconut oil, it's a salty-sweet combo I could eat every day. Price comparison: I've seen this granola priced as high as $10 a bag on Amazon and at roughly $7 at a local grocer. Thrive Market sells it for $5.95.
Products I want to try in my next order include energy- and immunity-boosting mushroom drinks from Four Sigmatic; einkorn flour, offered $1.50 cheaper than our local source (for more on this ingredient, check out this book); and, sometime when I'm up for a splurge, this pecan butter with cashews, to spread on everything.
The Verdict
So is Thrive Market worth the membership fee? When does it make sense, and when does it not?
On Instagram, one shopper said she finds herself spending more money when she shops online–if that sounds like you, a Thrive Market membership might not be the best way to cut costs. Likewise, budget shoppers who stay away from specialty items and only splurge on the expensive, healthy chips once or twice a year won't get the most cost savings from Thrive Market. This membership site doesn't sell produce, so you can't use it to skip the store altogether, and it does require a few days to deliver, so it's not a last-minute splurge site.
That said, the shoppers Thrive Market does make sense for are:
Specialty item lovers. If buying Siete chips is a weekly occurrence in your household, you'll save money by buying them through Thrive Market. Anyone who shops a natural grocery store more than a traditional one will easily lower their costs by planning ahead to order on Thrive Market. The deciding factor: Estimate how often you're buying specialty items offered at cheaper costs on Thrive. If it's often enough to warrant $60 savings, you know the membership is worth it for you.
Anyone on an alternative diet. Let's say you have Celiac, for example. You know the higher costs associated with buying breads, crackers, flours, etc., sans gluten. Thrive Market makes it easier to buy the bulk of what you need for an alternative diet, more affordably, online. The deciding factor: If you already know you'll be buying alternative flours for the next year, not to mention crackers or chips, there's a good chance cutting costs through Thrive Market makes sense.
Healthy eaters in remote areas. Remote is relative (so is healthy), but if you live far enough from a natural grocer to make buying buckwheat flour or sprouted tortillas difficult–and if you want to buy buckwheat flour or sprouted tortillas–Thrive Market is the solution. The deciding factor: If geography already forces you to shop for healthy groceries online, Thrive Market will likely save you money. Generally speaking, this company offers better prices on natural and organic products than any other sources online.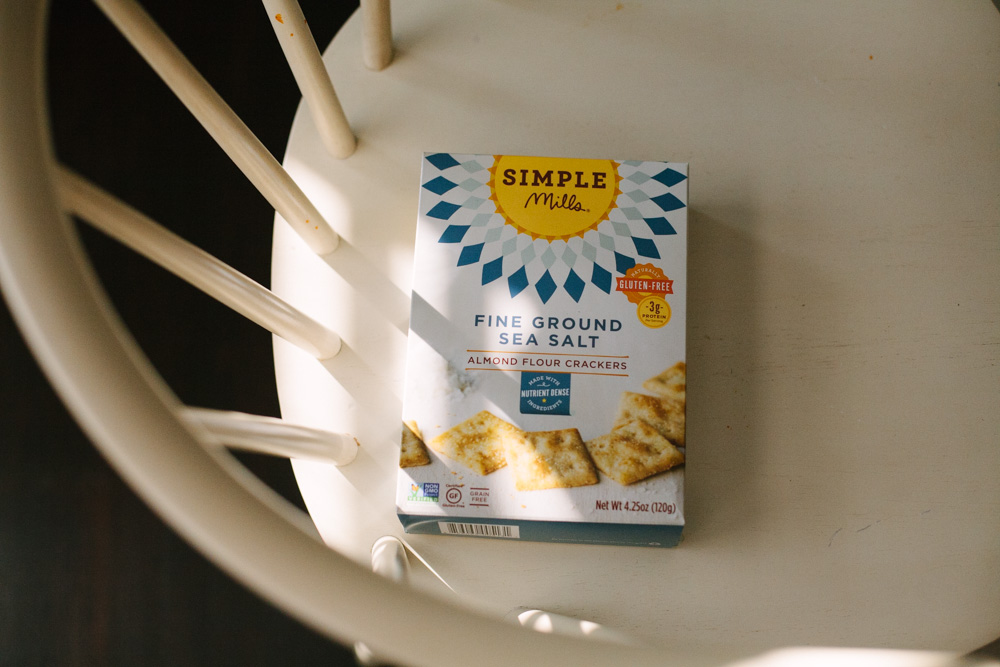 A Few Extra Tips for Shopping at Thrive Market + a Discount Link
Before you pull the trigger on a Thrive Market order:
If you're new, use this referral link to get 25% of your order. After you try it out, if you end up buying a membership later, I'll get a credit.
If you aren't new, still look for coupon codes when you complete your shopping cart, and save a few extra bucks.
Check out the Thrive Market branded line, which, product to product, is usually priced the same or just a little more expensive than other store brands. I can personally vouch for the Vanilla Mint chapstick, getting me through winter over here.
If you're already a loyal Thrive Market member, I'd love to hear what keeps you coming back, too. Email me via the contact page (link in top header), and I'll add try to add any helpful feedback to this post.
This post contains affiliate link and a referral link, for which I may earn affiliate income on products purchased. This post is not sponsored, and all opinions expressed are my own.