Hey, food lovers in Nashville, mark your calendar for an event this coming Saturday, November 10! Nashville Lifestyles is hosting Brunch & Bloodys at the historic Union Station Hotel, 10 a.m. to 12 p.m. The event will feature small bites from local restaurants. Tickets are $30 in advance.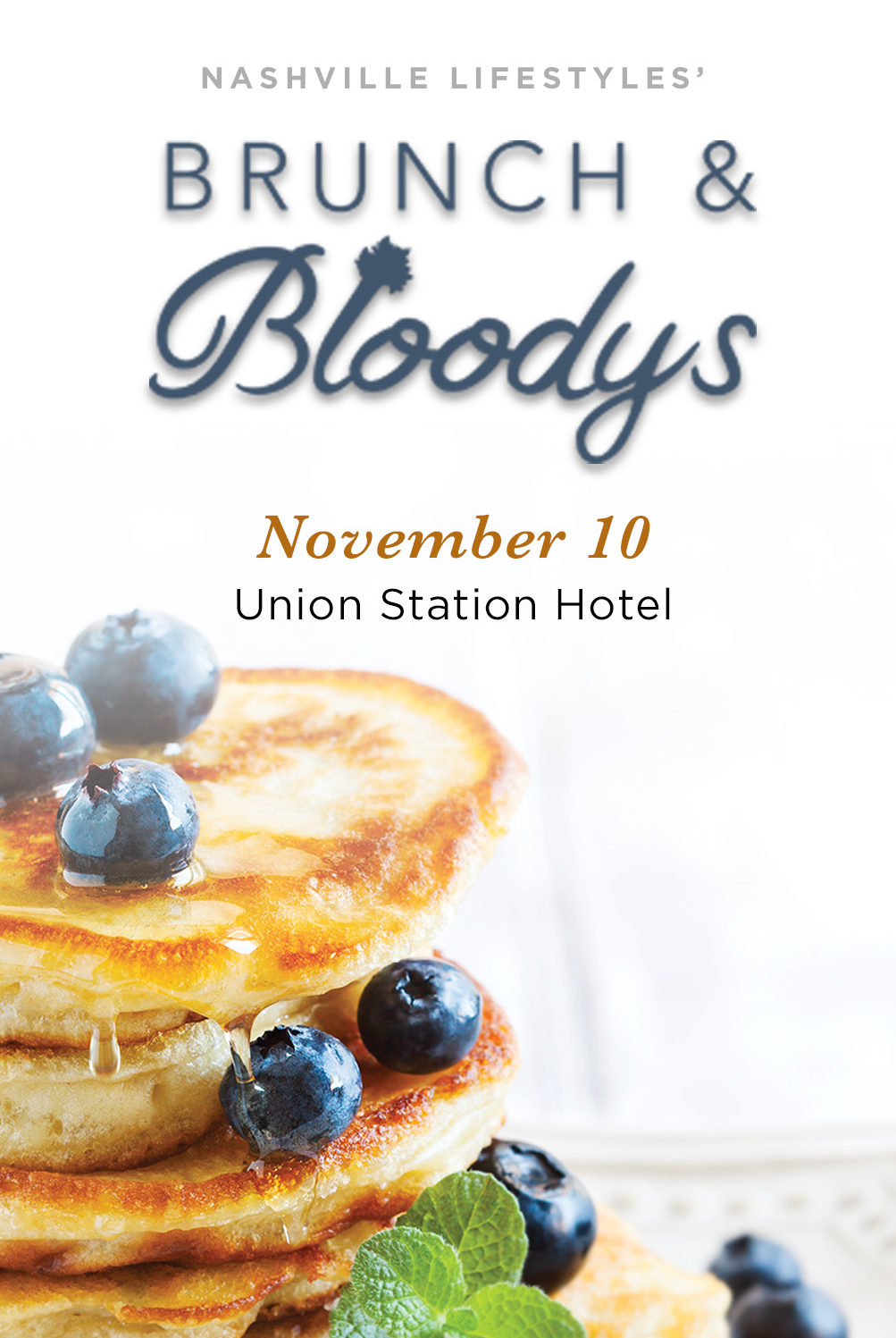 The only thing better than a morning of brunch bites from Nashville restaurants is a morning of brunch bites from Nashville restaurants in the idyllic setting of Union Station Hotel. Originally built to serve as Music City's rail station in 1900, this legendary landmark joined the Marriott Autograph Collection of hotels in 2012. It completed a full renovation in 2016. And next weekend, it's the setting for Brunch & Bloody's, a fun food event hosted by Nashville Lifestyles. Come enjoy a morning of brunch bites from local restaurants, from True Food Kitchen to Butchertown Hall! If you buy tickets ahead of time, they're $30; otherwise, they're $40 at the door.
Restaurants That Are Participating
Participating restaurants include True Food Kitchen, Adele's, Butchertown Hall, Sunda New Asian, Tavern, Kitchen Notes, Barcelona, Oak Steakhouse, Chauhan Ale & Masala House, Capitol Grille, Carter's, Makeready Libations & Liberation.
What's Included with Your Ticket
Your ticket includes one specialty cocktail, along with small bites from the restaurants listed above, in an environment with live music and all the Gothic beauty and architectural appeal of Union Station. Come taste restaurant samplings in one of Music City's most notable landmarks! Additional drinks will also be available to purchase.
Sponsors of the event include: Reyka Vodka, City National Bank, Walker Feed Co., Mercedes-Benz of Music City
A portion of proceeds benefit Jobs for Tennessee Graduates / JobsforTNGrads.org.
Recap: Event at a Glance
Who: Adults looking for great food in Nashville
What: A two-hour event filled with brunch bites from local restaurants
Where: Union Station Hotel, Autograph Collection, 1001 Broadway, Nashville, TN
When: 10 a.m. to 12 p.m., Saturday, November 10
Why: To enjoy fun food from Nashville chefs in one of the city's most historic locations
For more information about Brunch & Bloodys or to purchase tickets, go to Nashville Lifestyles. Hope to see you there!
disclaimer: I am planning to attend this event as a guest of Nashville Lifestyles. All opinions expressed are my own.