Many home cooks swear by meal planning (about half of you, according to a recent Instagram poll). They say it saves stress, time and money. Could it work for you? Today when you want to do healthy meal planning on a budget, you don't have to do it alone. Here are five programs and tools that make it more manageable!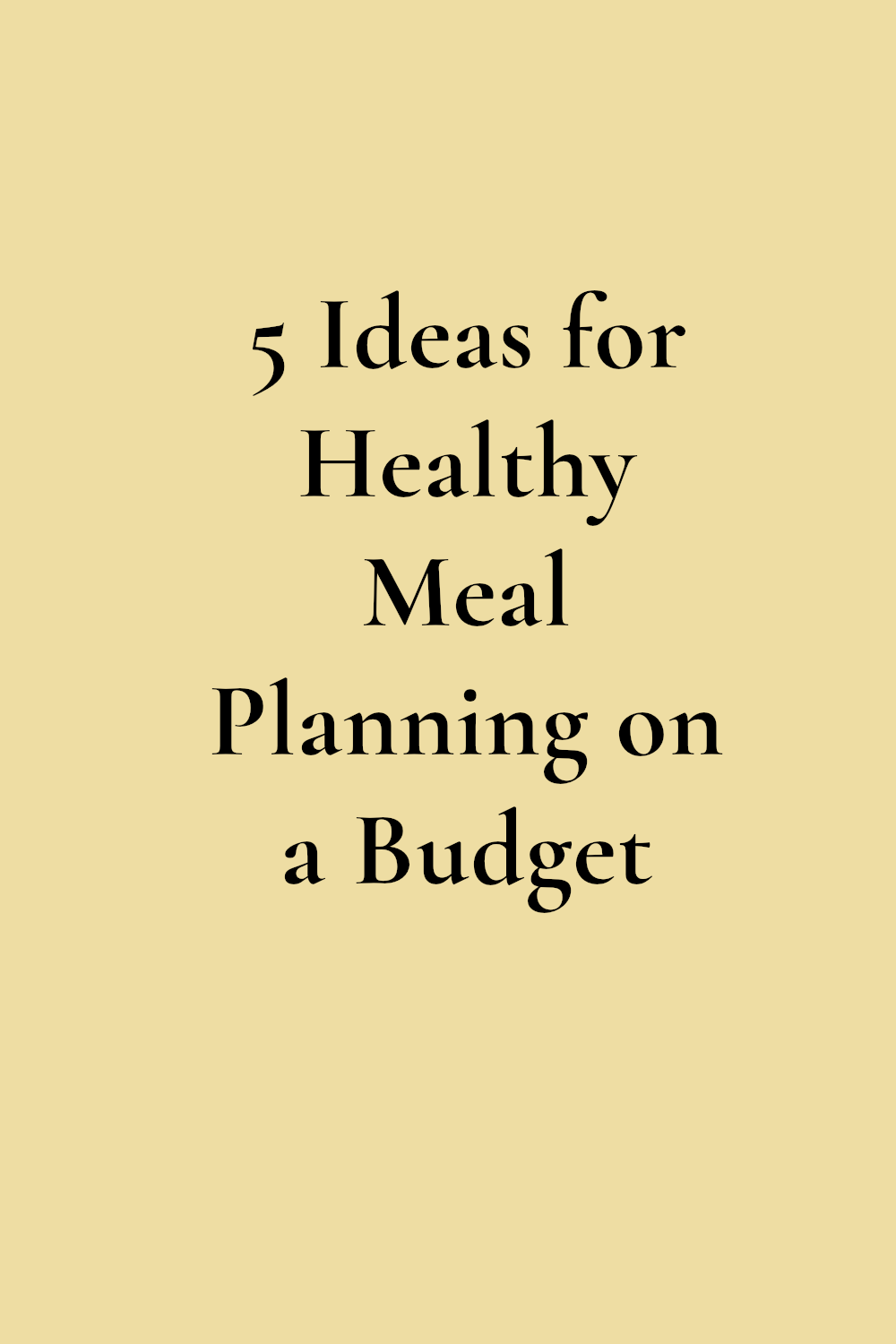 When it comes to meal planning, you can do the legwork yourself. Actually, if you are particular about what you eat, you probably want to do it. You start with recipes–from your head, cookbooks, Pinterest, etc. Then, you write a corresponding shopping list, buy what you need and follow your menu. This is probably the best option when you don't mind the practice of organizing a plan and a shopping list. In other cases, however, such as if you dread this task, you want someone to make it easier. Enter meal planning programs.
When Meal Plan Programs Are Useful
Say you want to eat healthy and save money but find planning a chore. There are options for you. Through healthy meal plans online, you can let someone else do the research and planning. That person picks the meals, writes the shopping list and organizes the day-to-day steps. Then, you just follow the plan. You have one less thing to think about and a little more freedom to do something else. Plus, with a plan someone else writes, you still get to explore new meals and find fresh inspiration. It's just a little easier.
Bonus: custom meal plans let you get inside the head of someone else's kitchen approach. It's almost like having a coach or personal assistant who organizes your cooking life. Even if you happily plan your meals each week, trying a planning program for a week or two can be a great shot of new inspiration.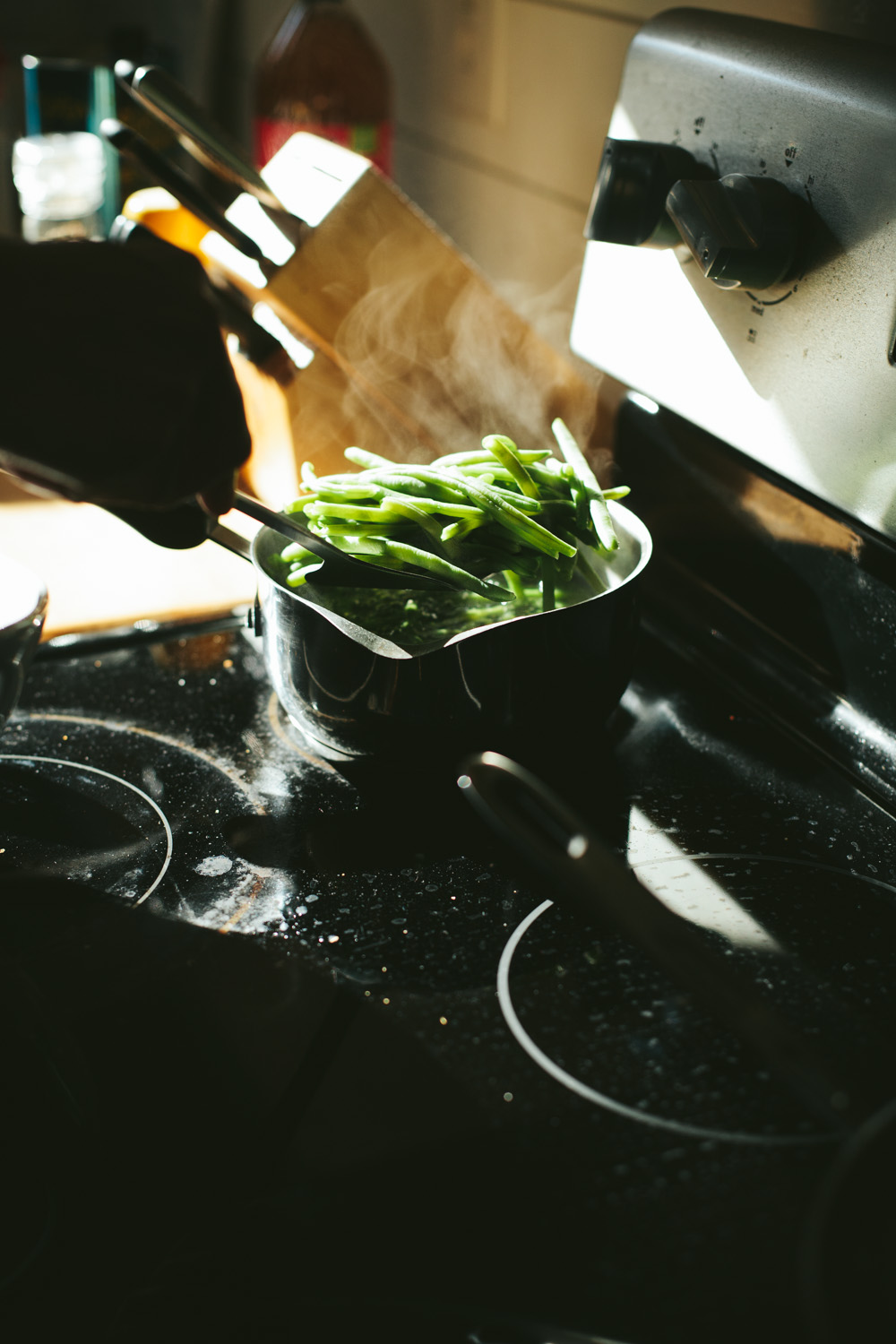 5 Options for Healthy Meal Planning on a Budget
If this sounds up your alley, you might want to consider paid meal plans or online organizing tools. These options include paid plans to fit various diets, each with their own spin or style, as well as organizers that make it faster to build your own menus. With that in mind, here are some ideas for simpler, easier, more convenient healthy meal planning on a budget!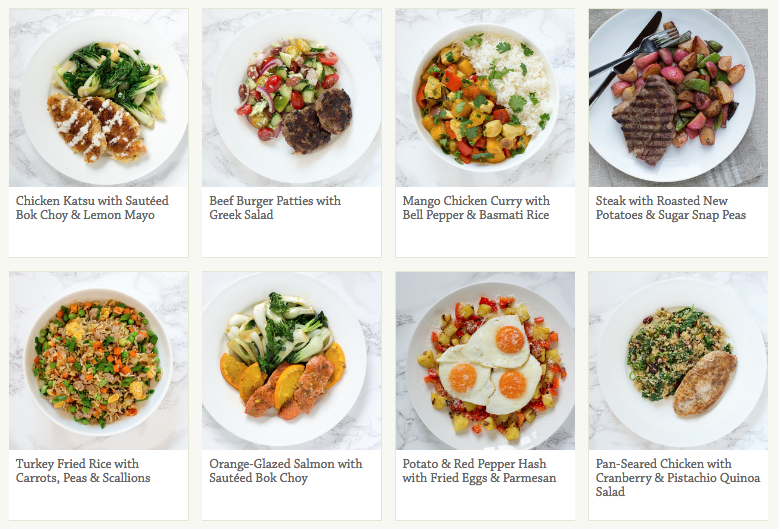 Option 1: Meallime
Pros: Free version, mobile app, customizable menus, lots of dietary options.
Cost: FREE, with qualifications. Pro plan: $6/month or $50/year. 
If you're willing to give a more corporate meal-planning system a go, Meallime is a free app that offers hundreds of meal ideas catered to you. Unlike the custom weekly plans others in this list offer, this resource provides a sort of catalog of meals that you can choose from to build your own plans each week. With the free option, only certain meals in the program are available; to get more, you have to sign up. According to one source, this is great for a few weeks, but you eventually run out of fresh inspiration.
How it works: You download the app, create an account, choose your dietary preferences (and allergies, dislikes, etc.), pick meals and get a grocery list. The app's goal is to give you dinner within 30 to 40 minutes each night.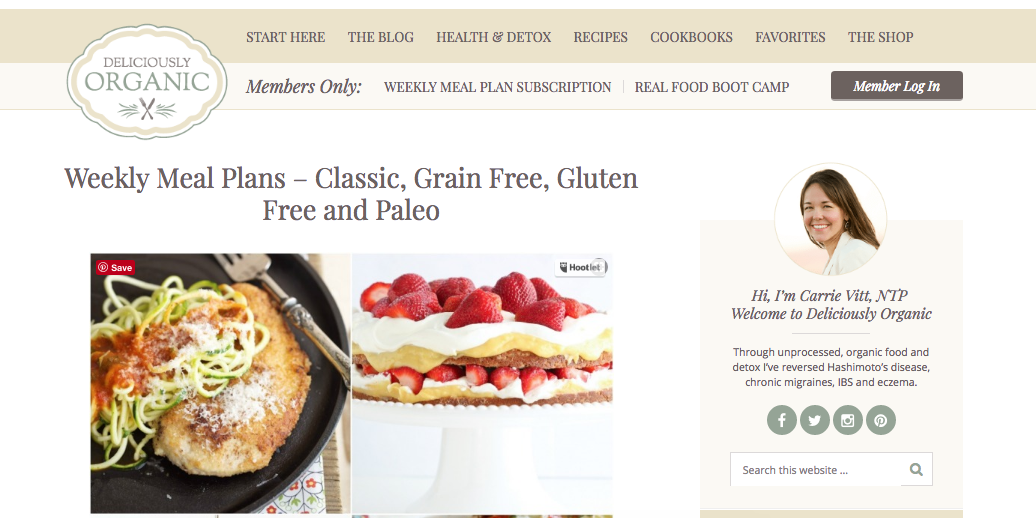 Option 2: Deliciously Organic Meal Plans
Pros: Weekly meal plans catered to classic, grain-free, gluten-free and/or paleo diets.
Cost: $6-$8 per month, depending on your plan.
For anyone who values a diet of unprocessed, nourishing, real, whole foods, Carrie Vitt of Deliciously Organic offers custom meal plans, two weeks at a time. Even better, she has grain-free, gluten-free and paleo options catering to these special dietary needs.
How it works: You buy a meal plan subscription in Carrie's online shop, and get plans emailed to you. Each one includes a meal plan (5 dinners, 1-2 desserts and a snack each week), a corresponding shopping list and tips. Meals are made to serve four people.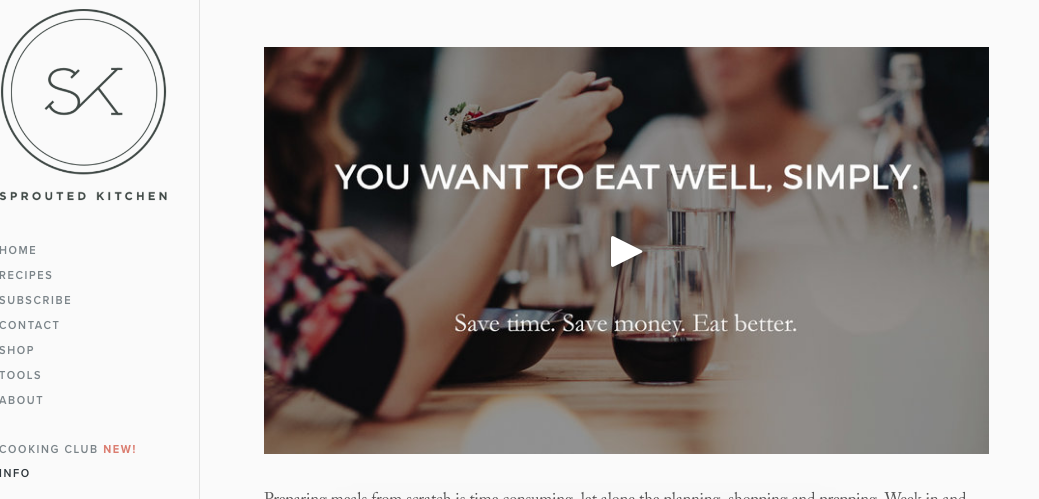 Option 3: Sprouted Kitchen Cooking Club
Pros: An adaptable, produce-heavy meal plan from popular blogger and cookbook author Sara Forte.
Cost: First week free, then $7/month.
If you're a regular reader of the Sprouted Kitchen food blog, you already know about this relative newcomer on the meal-planning scene, Sprouted Kitchen Cooking Club. What's fun about this concept is that it not only provides you with a weekly meal plan and corresponding shopping list, but it also lets you cook alongside a talented food personality and her followers. When you join the club, you're cooking the same meals as Forte's readers, and you're also learning her healthy cooking tips in the process. While the meal doesn't label itself according to any particular diet, Sara says it's heavy on the produce, making a great choice for anyone who wants to eat more plants.
How it works: Sign up for the club online, and check back in each week to see the new plan of four recipes (three meals and one treat/snack).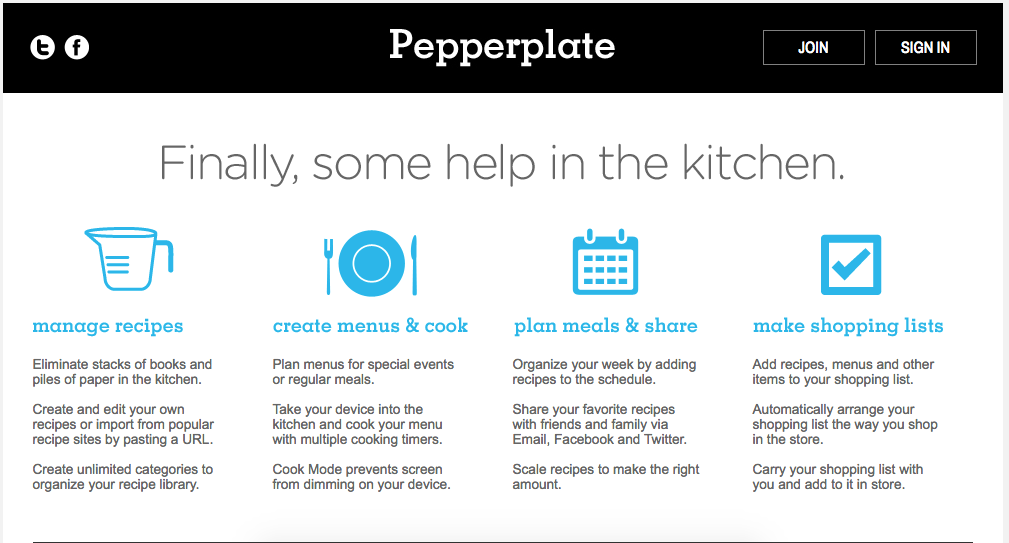 Option 4: An Online Organizer Like Plan to Eat or Pepperplate
Pros: An easier way to manage recipes, build menus and make shopping lists
Cost: Various.
If you want control over your meal plan but a better way to run it, you might like one of the online planning tools to streamline your process. Plan to Eat (free 30-day trial; then $4.95/month or $39/year) and Pepperplate (free) are both online services that let you pick and add recipes from anywhere, plug them into a calendar and create custom shopping lists. On the pro side, they offer a better way to get organized, synced between all your devices. At the same time, they still require you to do the initial planning on your own.
How it works: Set up an account online, pull in recipes you like and organize them into weekly menus and shopping lists.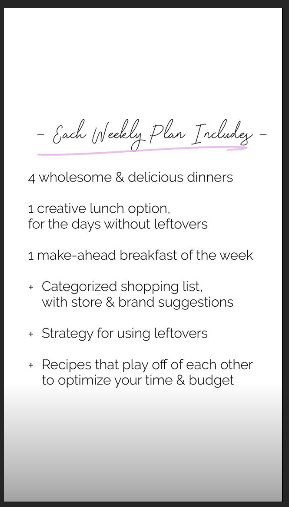 Option 5: Katie Archer Kitchen
Pros: Simple and approachable recipes; real food ingredients; each plan includes 4 dinners + 1 batch breakfast + 1 lunch.
Cost: $15 per month.
Built around the premise of giving you more joy in the kitchen, Katie Archer Kitchen is custom-made weekly meal plan filled with whole foods (including meat, produce, dairy, grains, etc.). Plans go out via email on Fridays and feature a menu of four dinners, adapted to your household size. KAK also gives you instructions for pre-week prep to save you time making meals during the week.
Let's Talk Meal Plans
Have you tried any of the plans above, or do you have another option you'd recommend? I'd love to hear about it! Through this week, I'm testing out option #5, a week of meals from Katie Archer Kitchen, to show you what it's like. Come follow along with me on Instagram Stories to learn more!