When it comes to making pasta at home, there's nothing like learning from the pros–especially the sincerely joyful ones. So below, find four wonderfully inspiring online pasta resources that will make you want to pile flour and eggs on your counter, too.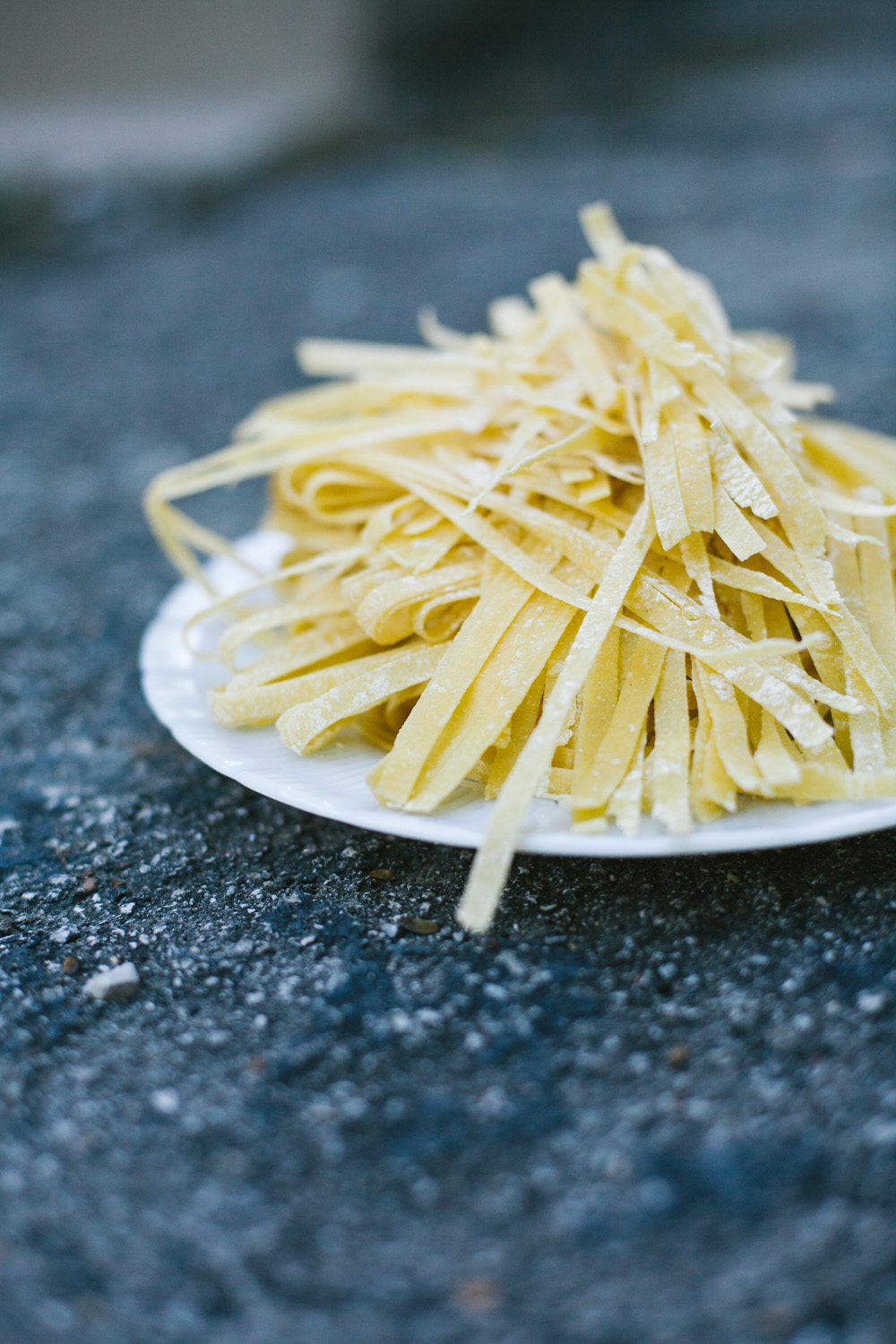 If you've never made pasta at home, these zealous cooks will make you want to; or, if you whip up handmade noodles all the time, these passionate pasta-makers will feel like friends.
From what is arguably the Internet's best YouTube channel (Italian grandmas making pasta) to a blogger pulling everyday ingredients into dough for color and style, here are four great resources worth checking out before you cozy up for a day in the kitchen.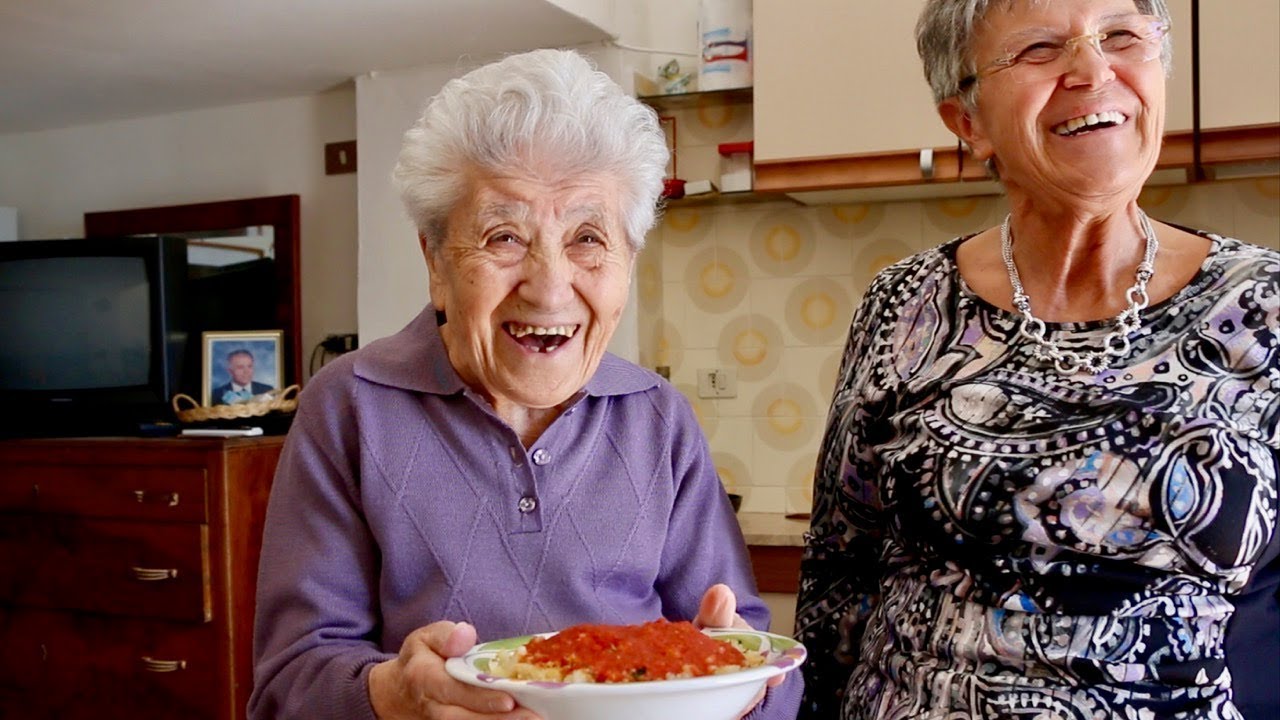 1. Pasta Grannies
Real Italian nonnas, found and filmed making pasta by hand: it's genuinely as magical as it sounds! A few videos in, you can't help but want to head to the kitchen and join them. This channel is for all the people who've loved an Italian grandma–and everyone else who's wished they could. Follow along on Instagram or on YouTube.
2. Salt Fat Acid Heat on Netflix
Based on the cookbook with the same title, "Salt, Fat, Acid, Heat" is the latest Netflix cooking series to create a mass sensation. It's "changing the rules for who gets to eat on TV," says Eater. It's "a quietly revolutionary celebration of women and cooking," according to Bustle. Most of all, it's joyful and fun: a multi-episode cooking party that teaches you about four of the most important components in making food.
In the "Fat" episode, host Samin Nosrat tackles pasta, simultaneously demonstrating maneuvers home cooks used to save strength when they'd be making pasta for 20. You can watch the series (recommended!) to learn more, but Nosrat's also got a recipe on her site as well as a pasta-making guide up at The New York Times.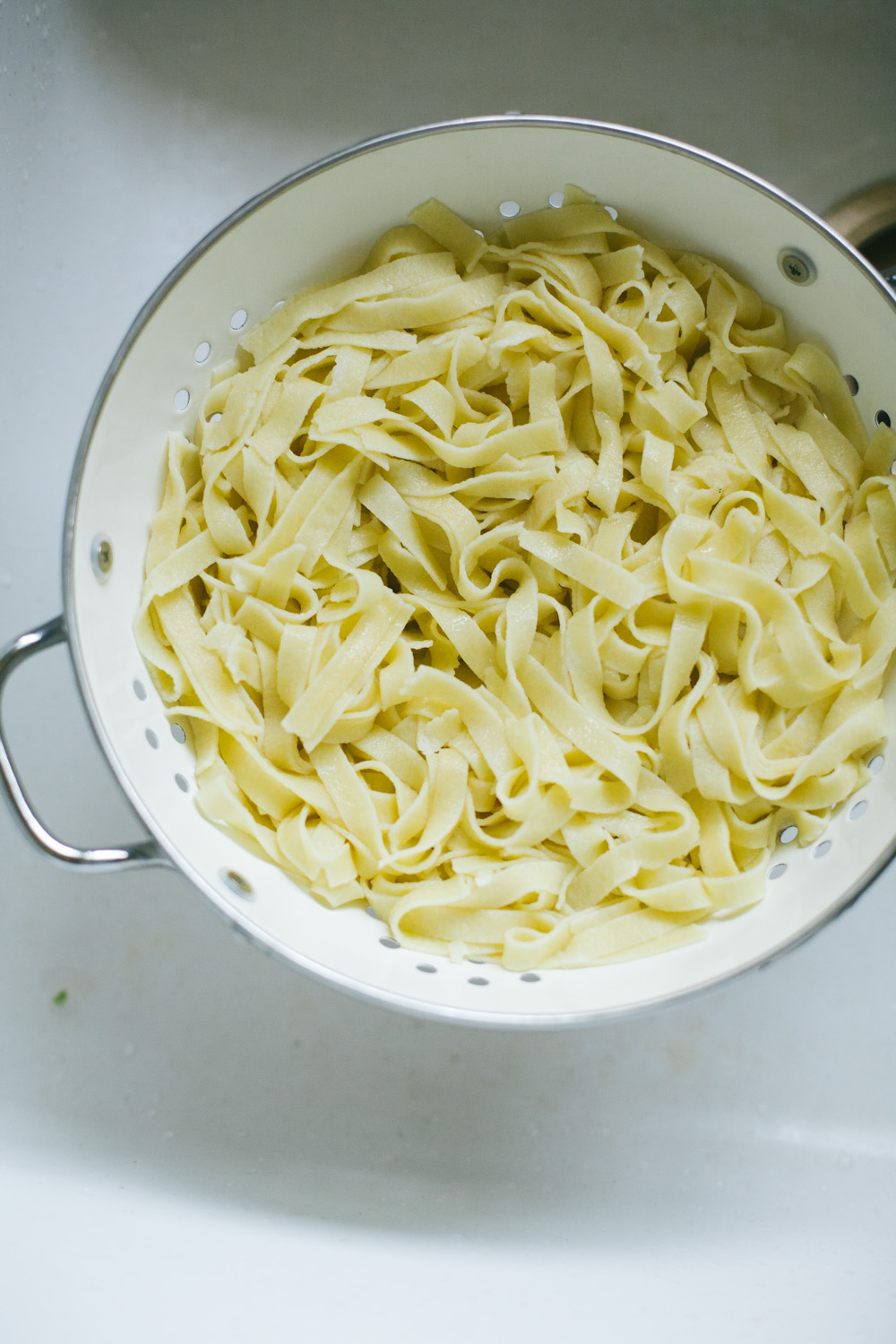 3. Marcella Hazan's Essentials of Italian Cooking
She's called "the cookbook author who changed how Americans cook Italian food," by The New York Times. Her cookbook (one of many), Essentials of Italian Cooking, remains an Amazon bestseller more than 25 years after it published. But, even better, Marcella Hazan knows how to strip pasta down to the barebones and essential: flour and eggs. Read more about her pasta-making secrets in this recent post featuring Marcella Hazan's handmade pasta recipe.
4. Fresh Homemade Pasta on Garden Betty
If the idea of making pasta at home is one you're already familiar with, maybe you'd like a new challenge? In this post at Garden Betty, blogger Linda makes various colored pastas, all using ingredients she already had on hand. Green pasta with herbs? Pink pasta with beet juice? You can't help but get inspired browsing through this step-by-step tutorial.
At first glance, the idea of handmade pasta may seem daunting. Glancing through the above resources, however, it's hard not to feel empowered! At its heart, pasta is simple ingredients, lovingly prepared–is it time you tried it? Set aside some space one afternoon or weekend, and give it a go. What's better than handmade pasta to remind you of why cooking's fun!