South meets Norse in this Jarlsberg® jalapeño biscuits recipe, created in partnership with Jarlsberg® cheese*. In it, a Southern classic gets a Norwegian twist with a hefty portion of the mild cow's milk cheese alongside diced peppers. Think of it as more reason to love the people of fjords, Vikings, skiing and the midnight sun.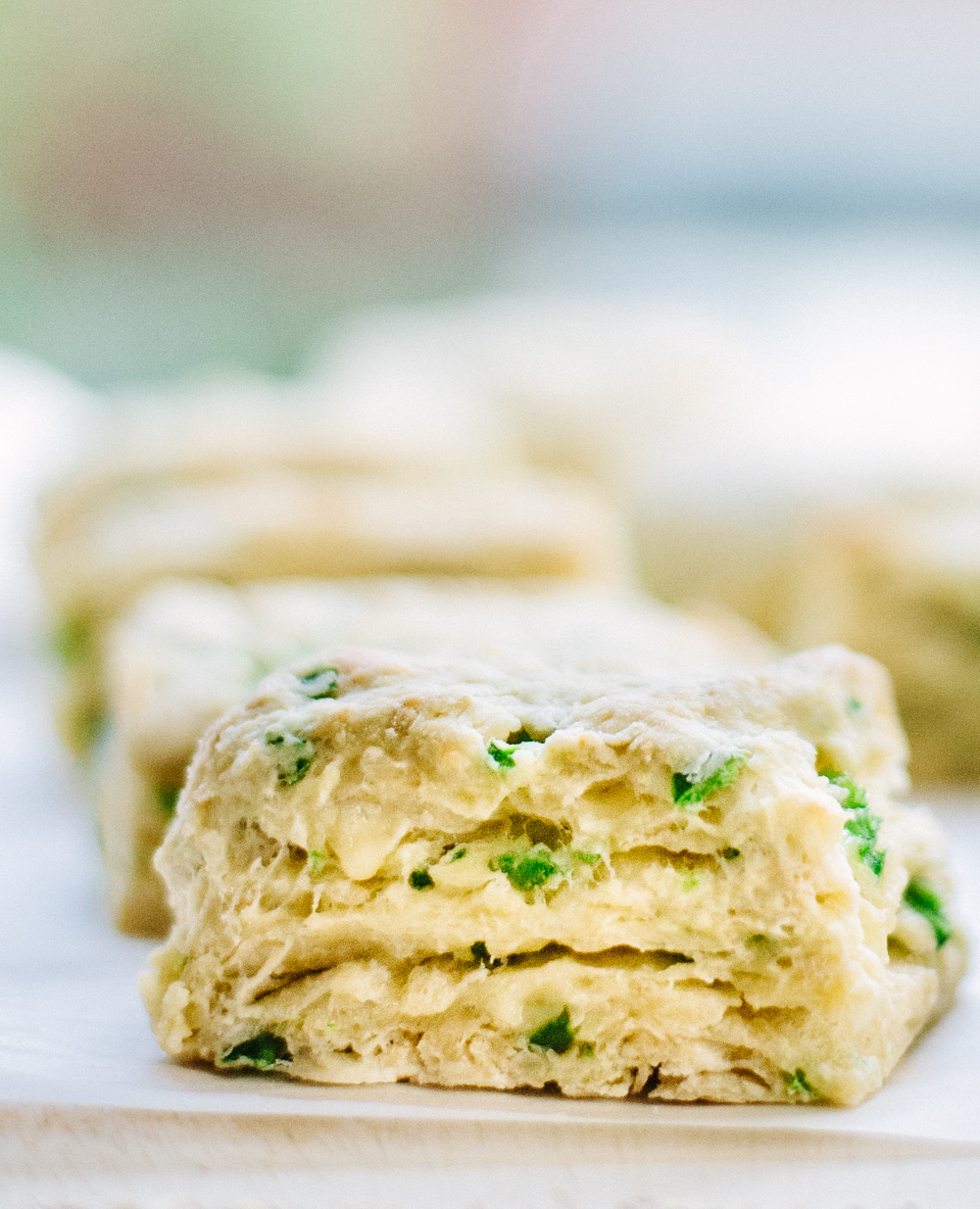 Sure, the Danes brought us hygge, but the Norwegians gave us what's now known as America's number-one edible import: Jarlsberg® cheese. Mild and melty, this lactose-free cheese is as versatile as it is beloved. Is it any wonder that the people of Norway are literally some of the happiest on earth, ranked second only to Denmark?
So What's Jarlsberg® Like?
Words that have been used to describe this pale yellow cow's milk cheese include clean, buttery, mild, nutty and sweet. Tasters also say it's a little like Gruyere. Pale yellow in color and defined by signature holes, Jarlsberg® is Norway's most famous food export and featured in everything from melty cheese sandwiches to dips to fondue to quiche.
A Southern Spin on This Norwegian Cheese
Nashville's not Minneapolis. Here in the South, we don't have the heavy Norwegian influence recognized in parts of my native Midwest. But, proving once again the versatility of Jarlsberg, it works beautifully in a Southern classic reimagined: Jarlsberg® jalapeño biscuits. It's hard to think of a more quintessentially Southern recipe than flaky biscuits. But add in grated Jarlsberg® with diced hot peppers, and you get a hybrid that's at once cheesy, spicy, buttery and, most of all, addictive.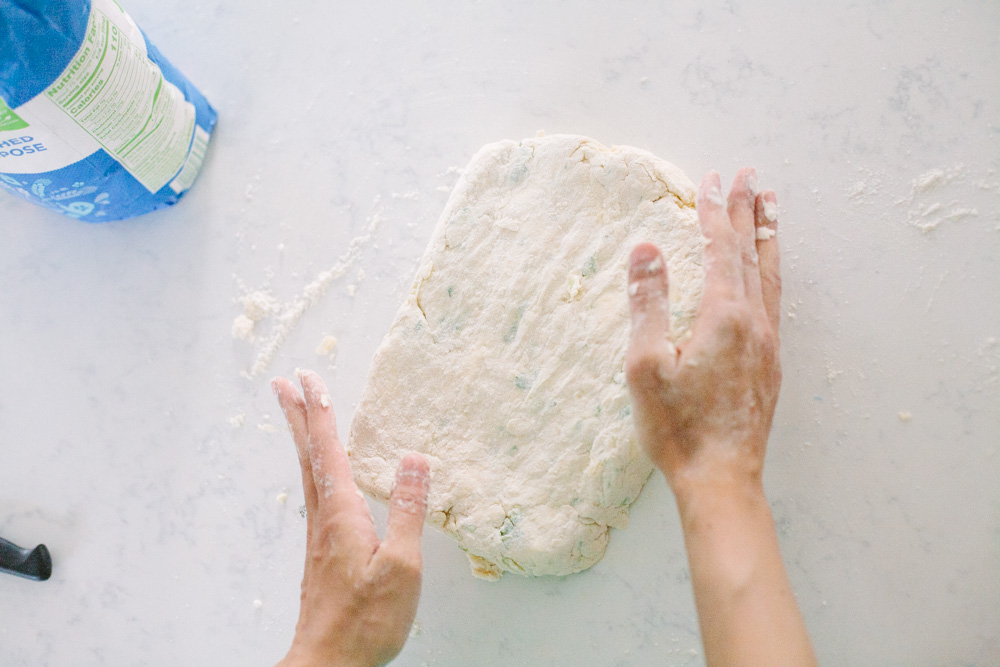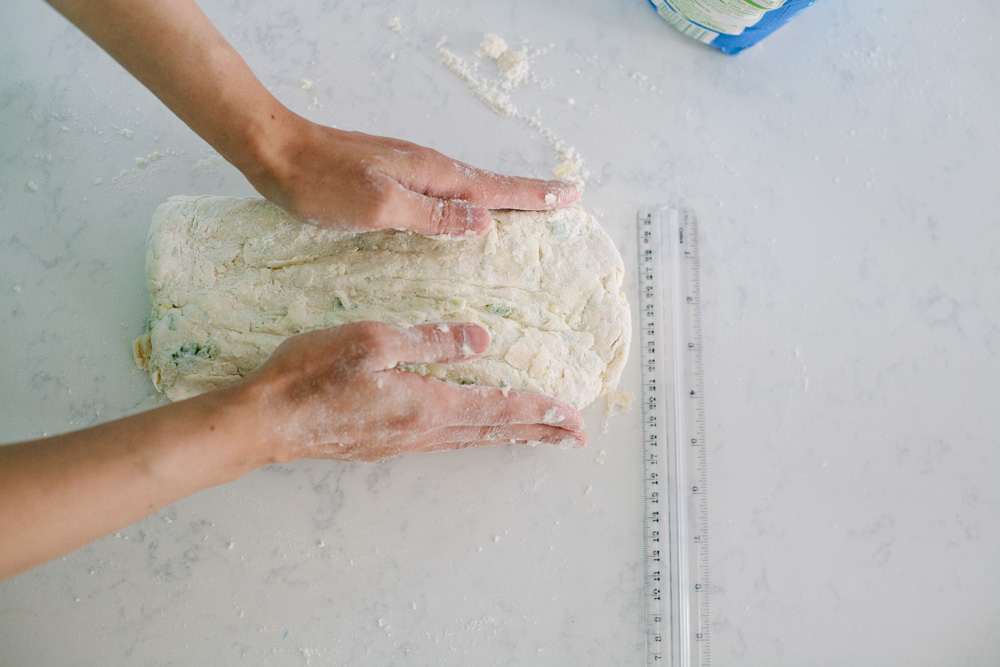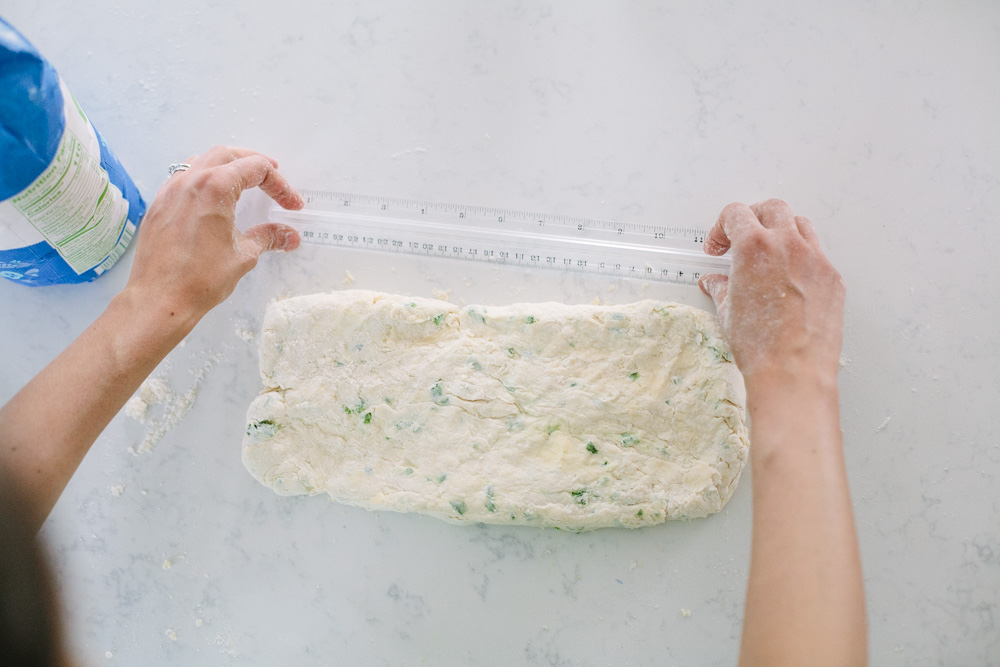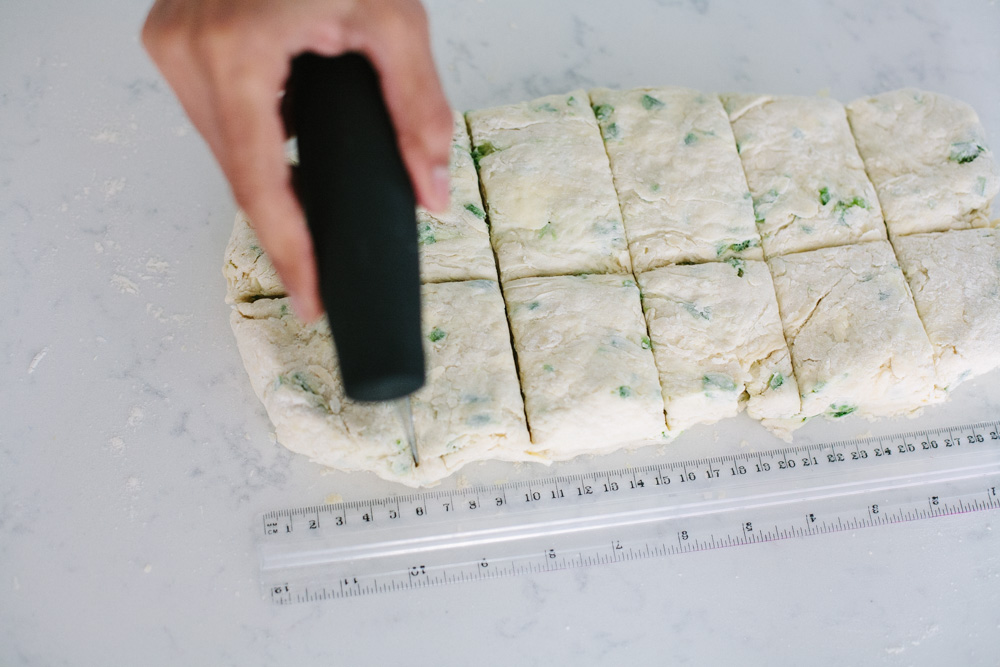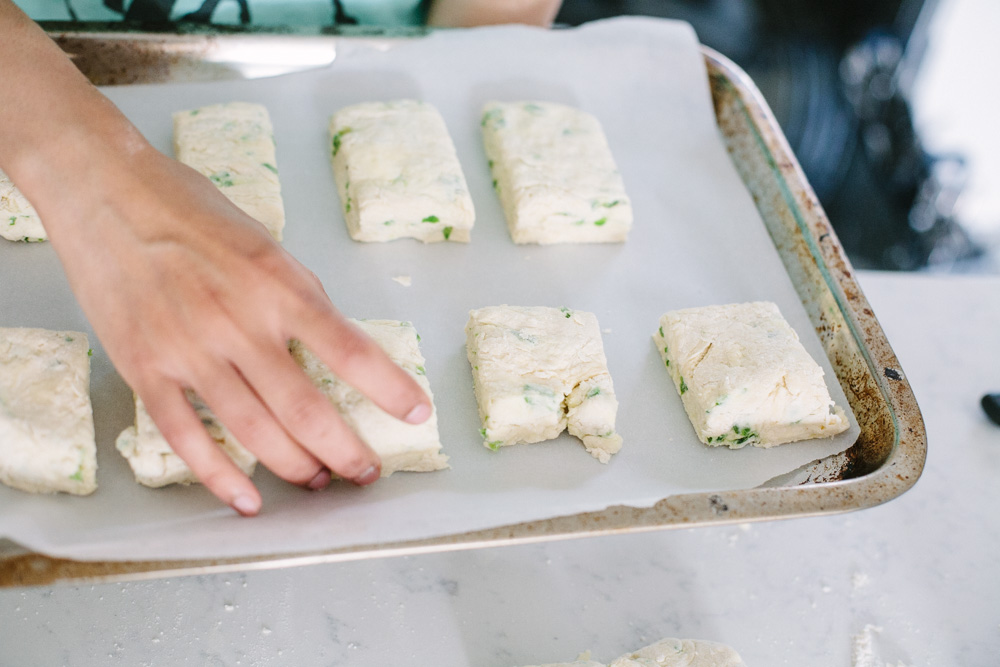 About These Jarlsberg® Jalapeño Biscuits
I love a good cut biscuit, formed into rounds with a biscuit cutter, the scraps reworked once or twice. However, the more times you remold a biscuit dough, the more chance there is to overwork the flecks of butter throughout the mixture, yielding tough instead of flaky layers. So, with that in mind, these biscuits are cut once–less handling–to create tall, square, flaky creations that highlight their components.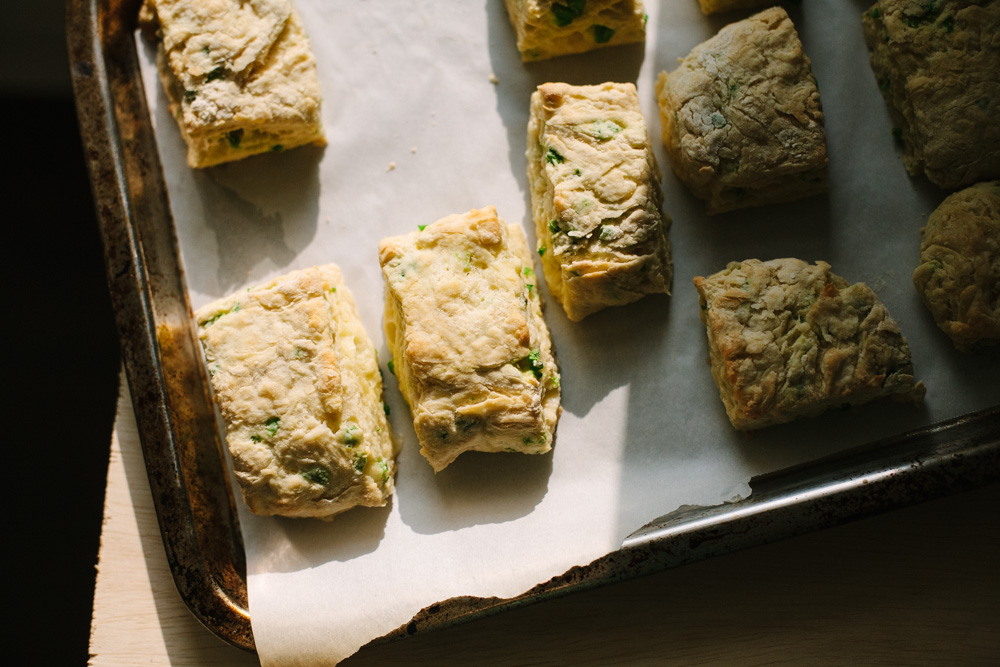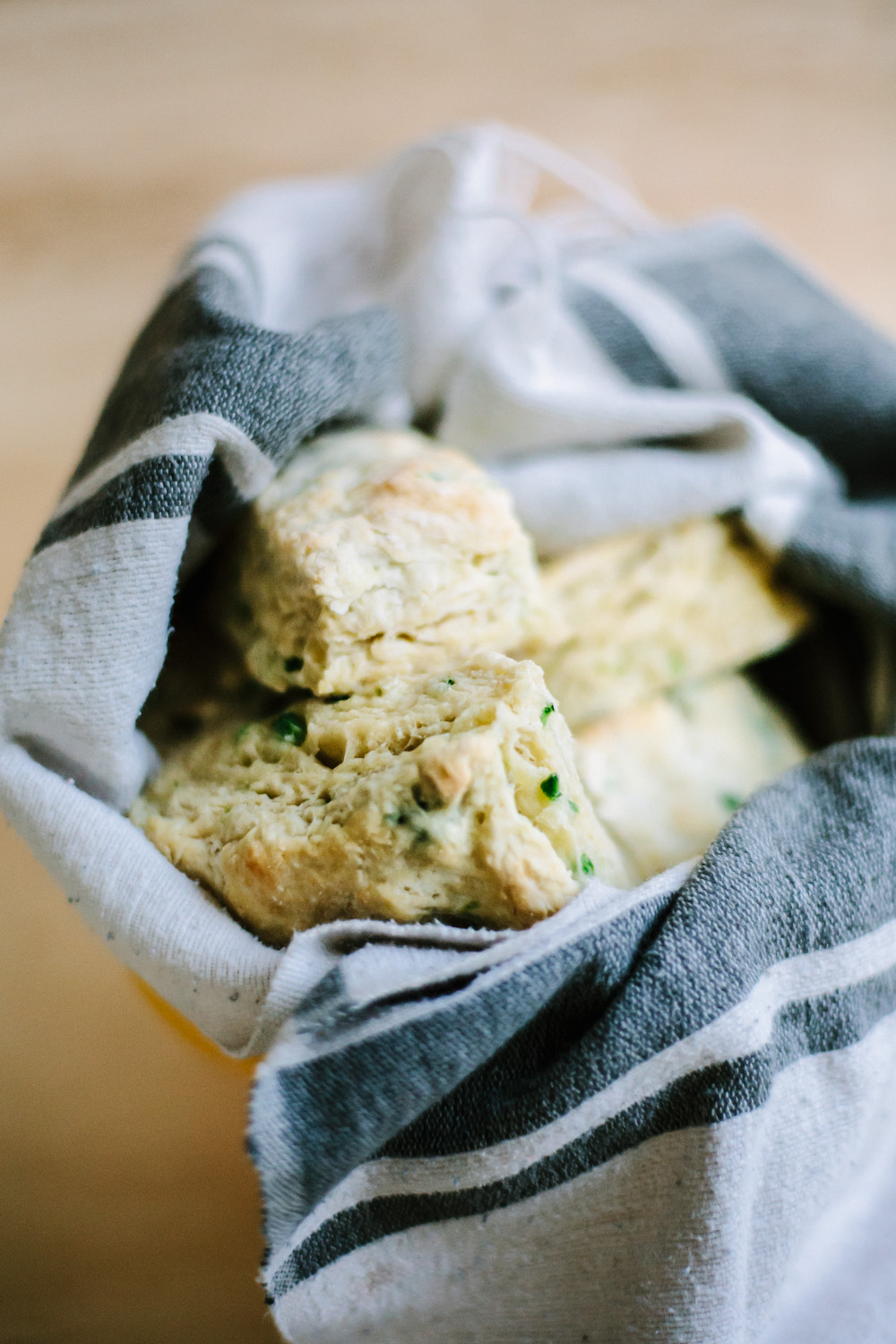 They're cheesy, layered, savory and spicy enough for a slight kick.
Eat them on their own, sliced and buttered or alongside your favorite salad or soup.
Jarlsberg® Jalapeño Biscuits
A number of you on Instagram asked about making these biscuits gluten free. While I have not tested them, I'd imagine swapping in an all-purpose gluten-free flour for the traditional flour here would work. If you try it, report back so I can update the post!
Ingredients:
2.5 cups all-purpose flour, plus more for dusting counter
1 tablespoon baking powder
1/2 teaspoon baking soda
1 teaspoon garlic powder
1 1/2 teaspoon salt
6 tablespoons butter, cold and cubed
1 cup preferred milk (recipe successfully tested first with whole cow's milk and then with almond milk)
2 seeded and diced jalapeño peppers (spare yourself a jalapeño burn by dicing them with gloves or, at the very least, avoiding touching the seeds)
1 1/4 cup shredded Jarlsberg® cheese
Directions:
Preheat oven to 450 degrees F, and line a baking sheet with parchment paper.
Combine flour, baking powder, baking soda, garlic powder and salt in a large bowl. Then, use your clean fingers to cut cubed butter into these dry ingredients. You want to focus on flattening and breaking up the butter chunks throughout. Finally, stir in the milk, peppers and cheese. The dough will appear dry.
Turn the dough out onto a floured surface, and gently press and push it into a 12″ by 4″ rectangle that's about 3/4″ thick. Use a pastry knife to cut this rectangle in half, horizontally, across the 4″ side, so you effectively create two 12″ by 2″ rectangles. Cut each into 6 equal pieces, yielding 12 biscuits.
Transfer biscuits to the prepared baking sheet, and bake until slightly golden, 12 to 15 minutes.
Note: To extend the life of these biscuits, slide them into a ziplock bag or tupperware once fully cooled and place in the freezer. Whenever you want one, just rewarm it in the oven until fully thawed.
*This post is sponsored by Norseland, creators of Jarlsberg cheese. Thank you for supporting brands that value creative work! All opinions expressed are my own.