Officially opened to the public this morning, True Food Kitchen Nashville's is Music City's newest health-focused restaurant. One of the chain's more than 20 locations, it offers a large, seasonal menu; a focus on anti-inflammatory eating; and a lush setting on Hillsboro Road in Green Hills. Here are five good reasons to eat there sometime soon.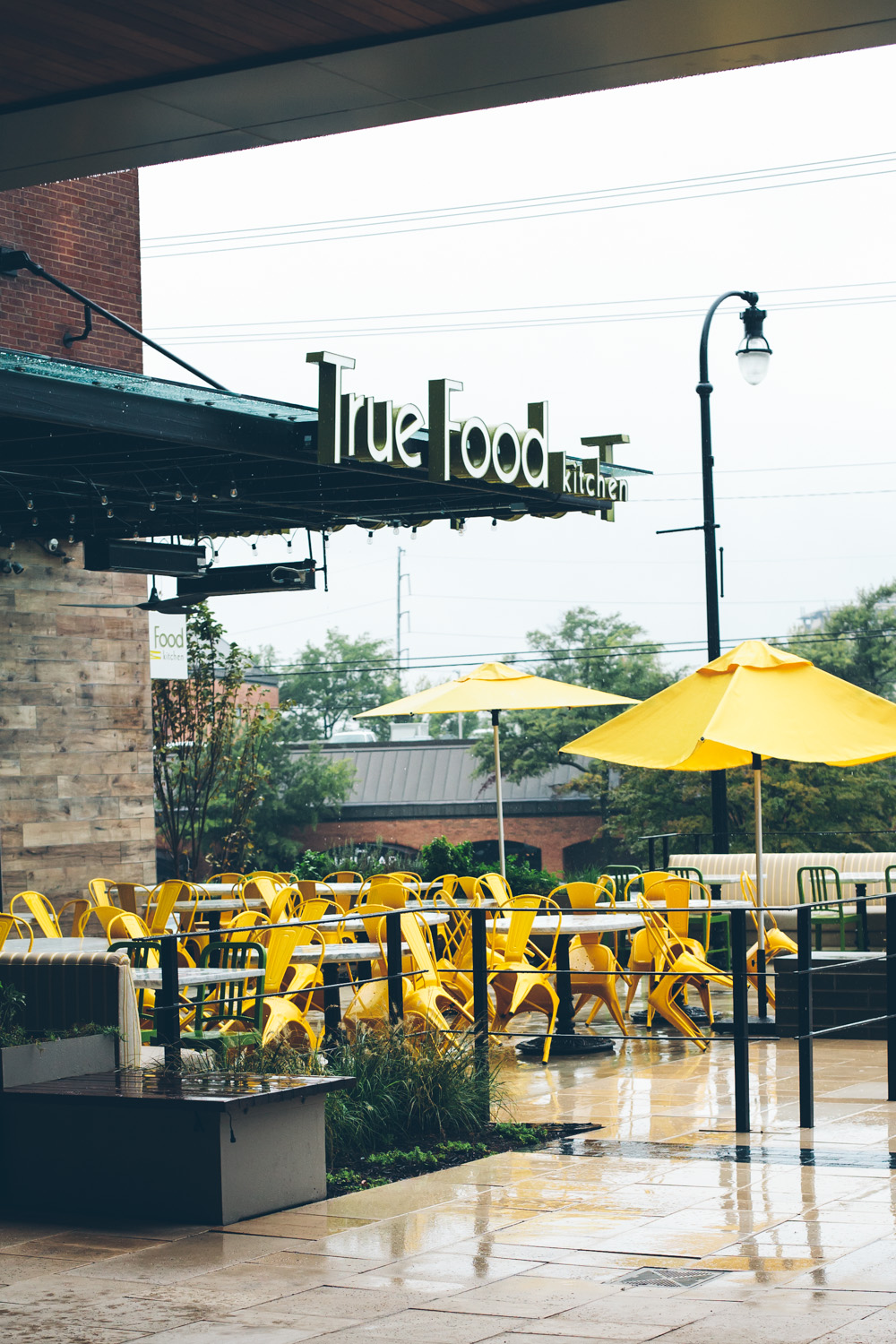 As an eatery that calls itself "more than a restaurant … [but rather] a way of thinking, a way of life," True Food Kitchen is a place that takes health seriously.
It's built on the foundational ideas of Dr. Andrew Weil, whose anti-inflammatory food pyramid advises high consumption of fruits and vegetables, then grains, then healthy fats, then fish, etc. (View the whole pyramid here.) As such, the restaurant caters to health-conscious eaters of all kinds. According to Taylor Dormet, Director of Culinary Services, "We know our guests are very conscious about what they want to put in their bodies, and what's important to us is taking what they want to eat and making it healthy and making it taste good at the same time."
At any True Food Kitchen location, you'll find a long, nutrient-dense menu that changes seasonally. More than that, there are plenty of options for gluten-free, vegan, no-nightshades and other dietary needs.
So if you're not already looking at your calendar to see when you can go check this restaurant out, here are five reasons why you should.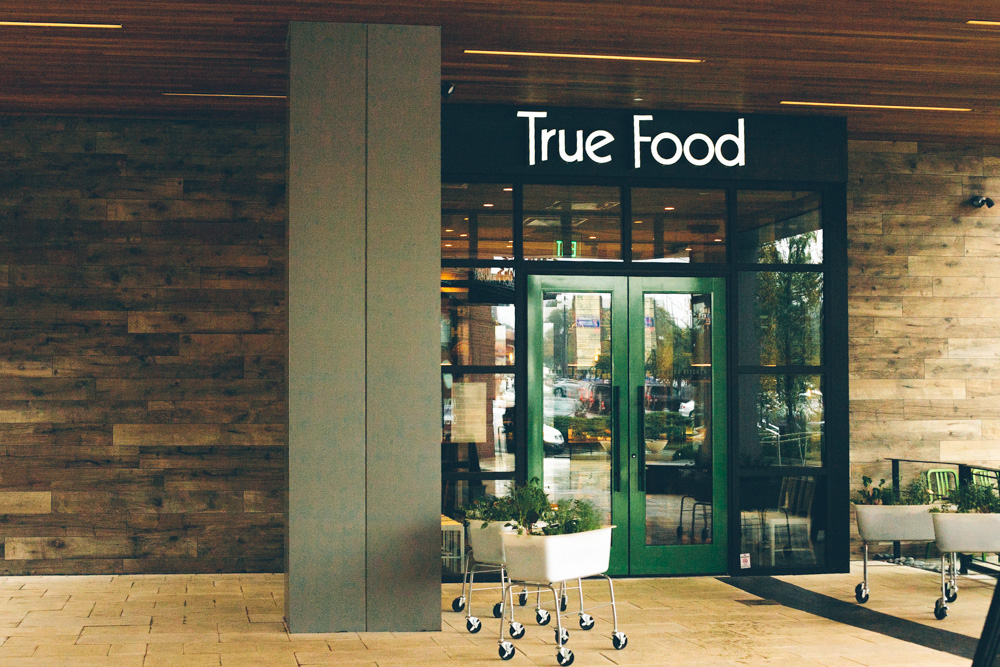 1. Quality ingredients.
According to its website, True Food Kitchen "uses the most responsible, most creative, freshest, in-season ingredients we can find." This includes, for example, organic vodka in a Thai Grapefruit Martini and grass-fed beef in steak tacos topped by tomatillo avocado salsa, pickled jicama, dried sweet corn, coconut lime yogurt and anasazi bean.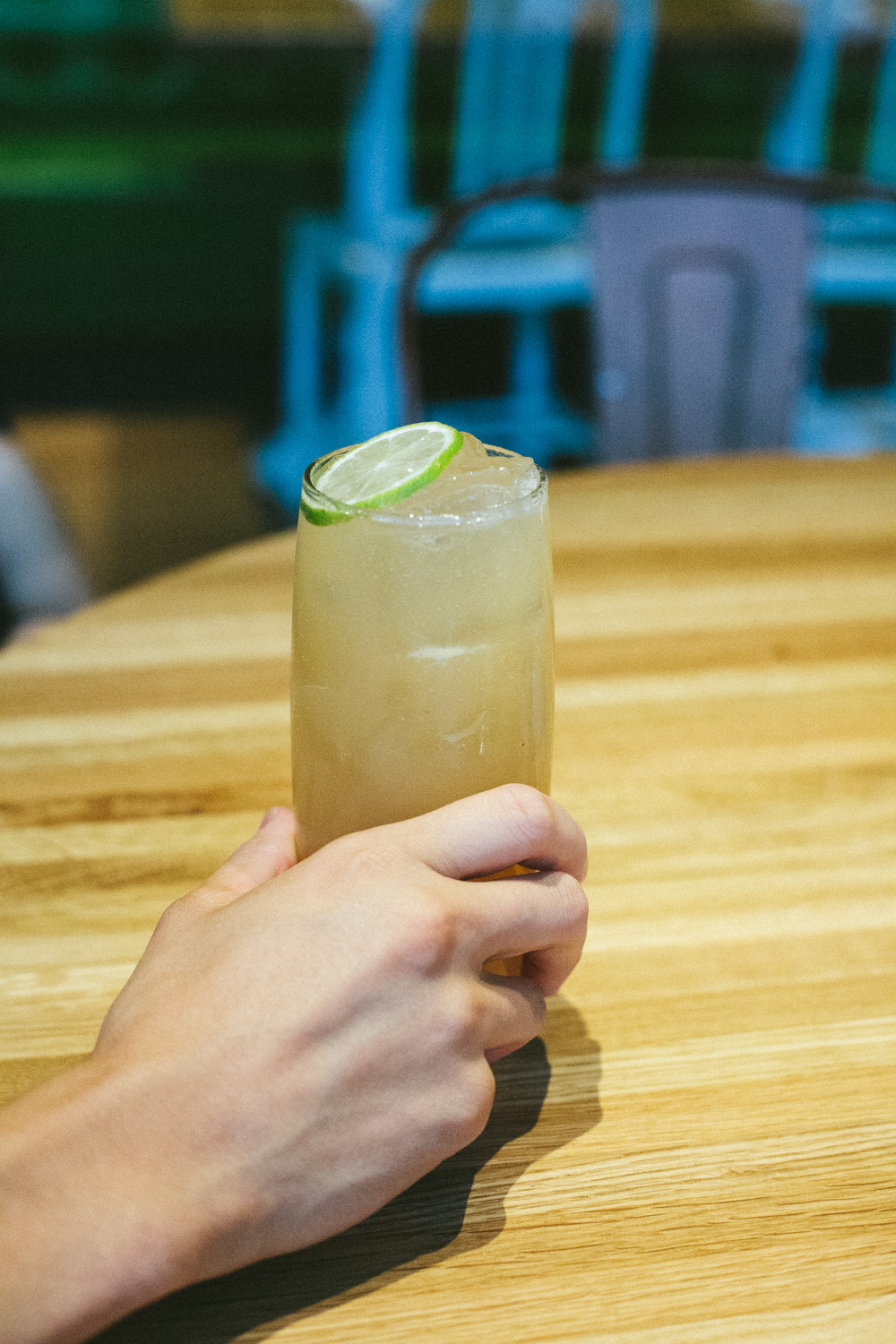 2. (Healthy) food for everyone.
Going out to eat with one friend who's gluten-free, another who's paleo and one who's on an elimination diet and currently avoiding all nightshades? True Food Kitchen has something for all of you. The menu is not only large, but it's made to accommodate a wide range of diets. More than that, the restaurant says it's "obsessively committed to hospitality" and ready and willing to accommodate your food needs.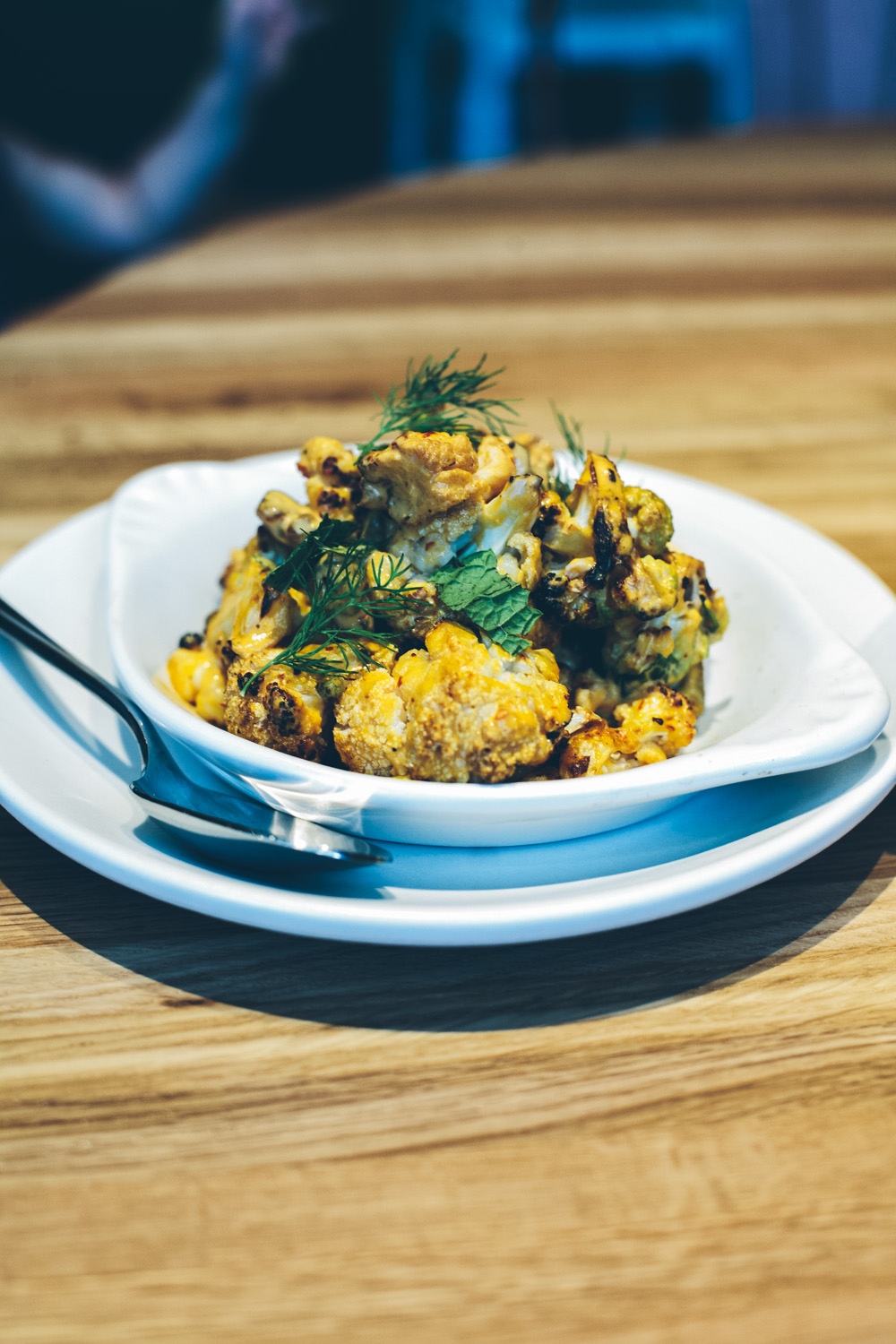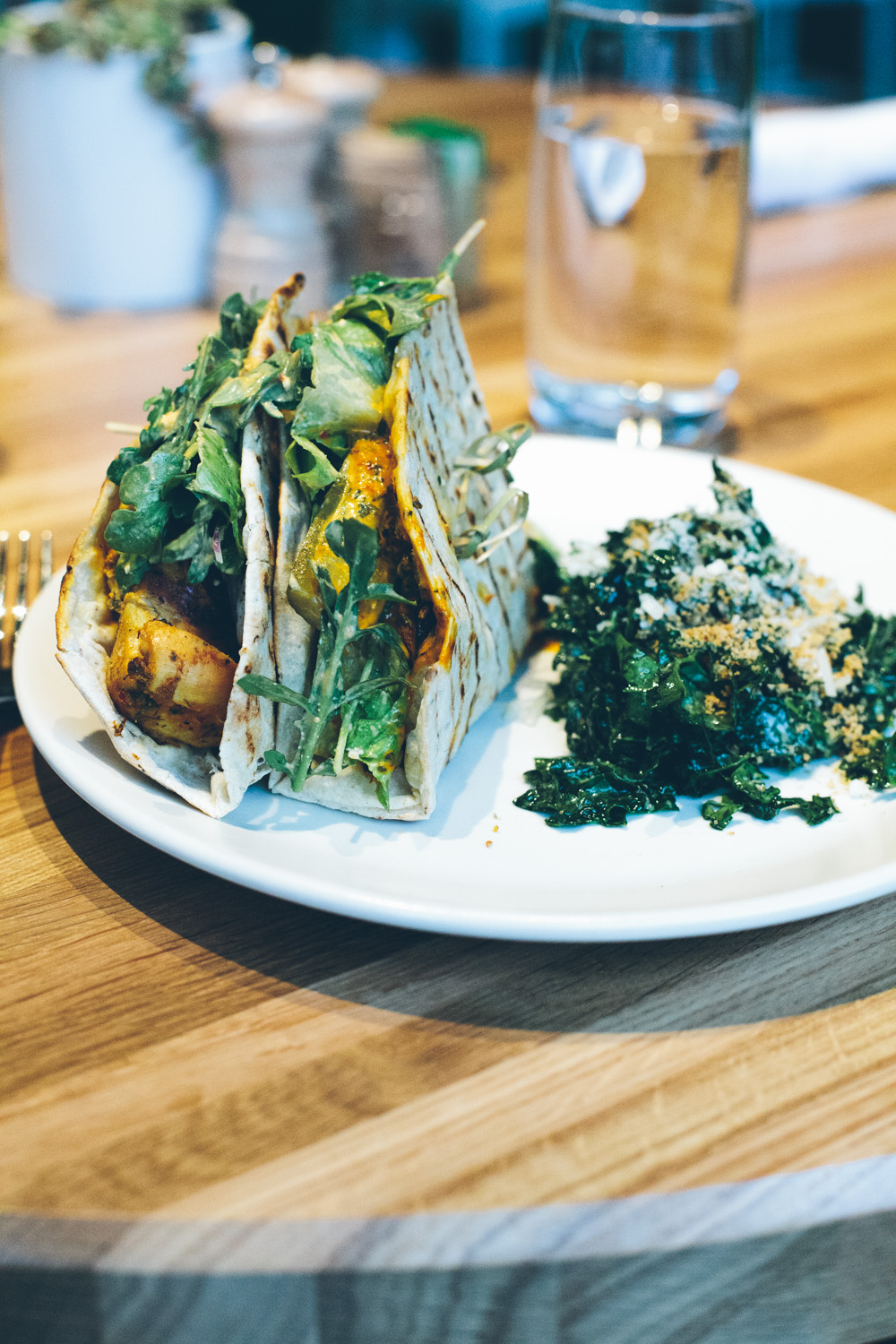 3. A seasonal focus.
Each season, the menu changes, featuring certain items particular to the time of year. Right now, the autumn offerings include Pressed Apple Soda, Roasted Brussels Sprouts and Butternut Squash Pizza, for example. All seasonal items are marked on the menu with a radish.
4. Kid-friendly.
High chairs, a kids' menu and an environment loud enough for no one to hear your toddler screaming make True Food Kitchen a happy experience for parents and kids alike.

5. Big, bold aesthetics.
Outside, you can't miss the bright, yellow umbrellas and chairs in front of the restaurant. Inside, the bold aesthetics continue with grass-green booths and bar stools, wood-paneled walls, high ceilings and oversized light fixtures that make a big impression.
Ready to Plan Your Visit?
Located in Nashville's Green Hills neighborhood, right across from Trader Joe's and down the street from Whole Foods, True Food Kitchen sits in the new, mixed-use Vertis building at 3996 Hillsboro Pike. There are two free options for parking: complimentary valet or self-parking in the garage behind the restaurant, which has elevator service up to its entrance.
True Food Kitchen Nashville Hours
Monday–Friday: 11 a.m. to 10 p.m.
Saturday: 10 a.m. to 10 p.m.
Sunday: 10 a.m. to 9 p.m.