Graphic tees are a little like tattoos or vanity license plates. They let you advertise your passions to anyone watching. So is food your thing? There's a shirt for that. Celebrate the joy of eating with any of these nine great graphic tees for food lovers!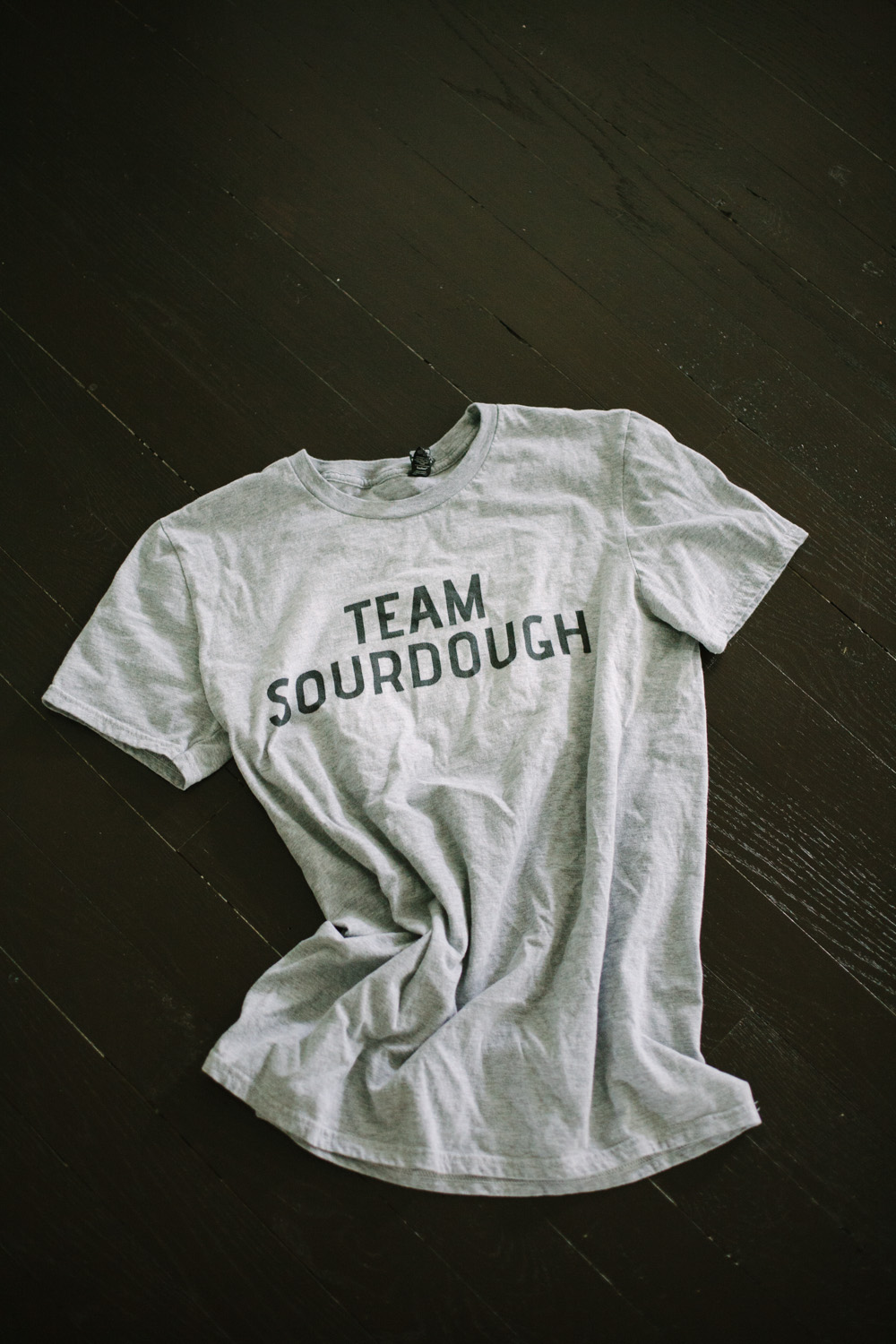 You know that feeling when you've found something you love and you just want to tell the world about it? When it comes to food, your thing could be produce or guacamole, steak or chocolate, farmer's markets or taco stands. Whatever the case, there's a shirt that shows you're not alone. Even when you're deep in the throws of bread-baking obsession or kale-loving cooking, there's someone else out there who is, too. Want proof? Look at food shirt designs! Explore these nine great graphic tees for food lovers, and see if there's a design that fits you.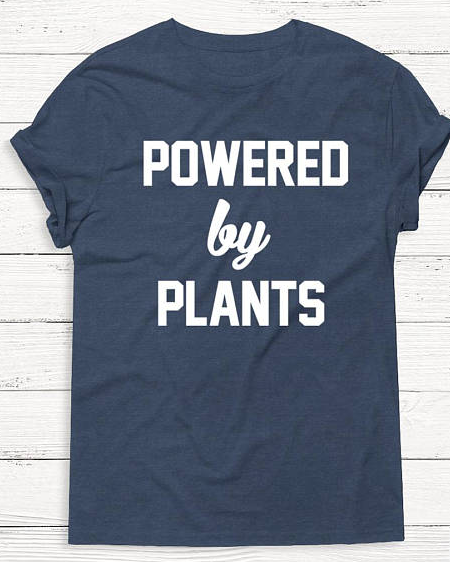 1. Powered by Plants. You don't have to be a vegetarian to value Michael Pollan's advice to "eat food, not too much of it, mostly plants." This fun shirt for food lovers on Etsy comes in all kinds of colors and size options–just like plant lovers.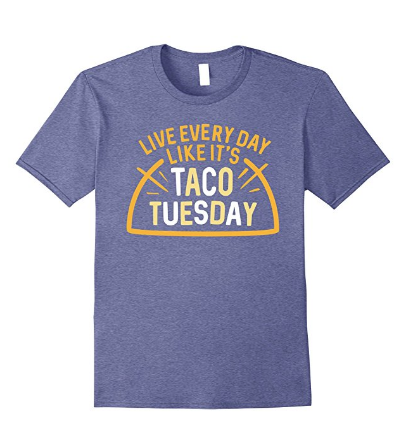 2. Live Every Day Like It's Taco Tuesday. Forget Taco Tuesday. How 'bout tacos everday? If shells stuffed with meat and beans are your love language, you'll love this design on Amazon (affiliate link), available in five colors.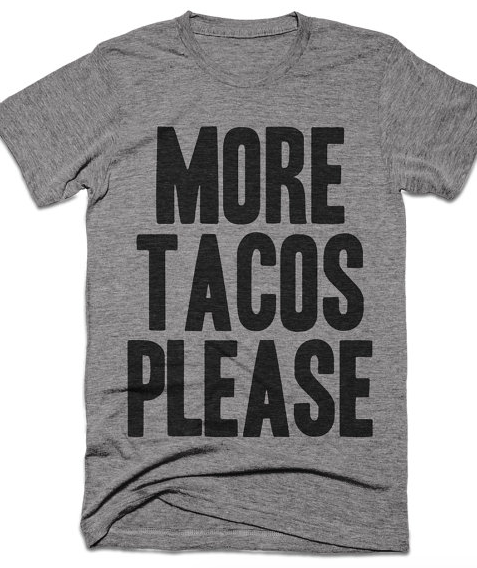 3. More Tacos Please. OK, one more for the taco crowd. Say it loud and proud with the big and bold lettering on this taco tee, available on Etsy.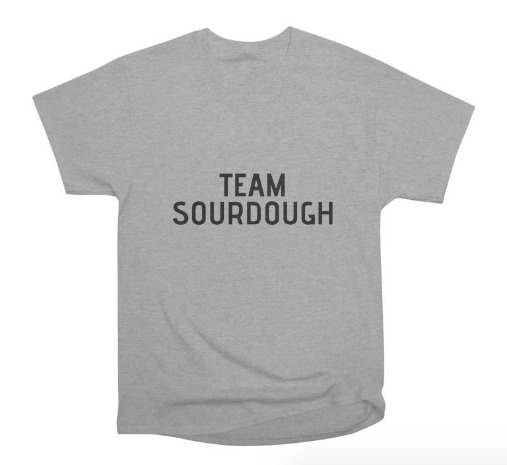 4. Team Sourdough. I say this fresh from a month of magic, but the only natural reaction when you start baking sourdough? Obviously, buying the t-shirt. I got my husband to make this for me, but you can buy one, too, on Threadless. I recommend the classic unisex sizing or, if you go for the triblend, to size up by two.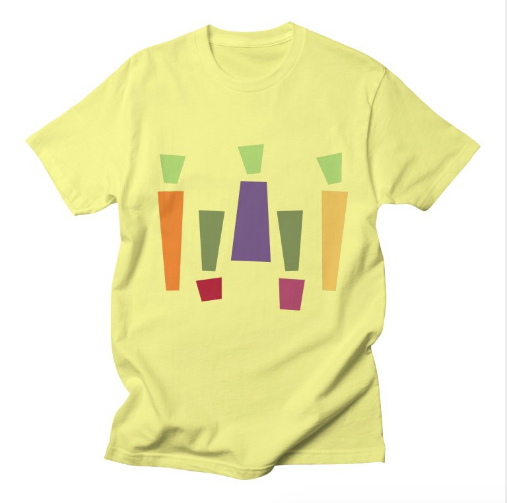 5. Abstract Vegetables. When you want to be a little less "on the nose" with your food fandom, this abstract shirt design is a perfect fit. It's available in three colors on Threadless. I like the yellow.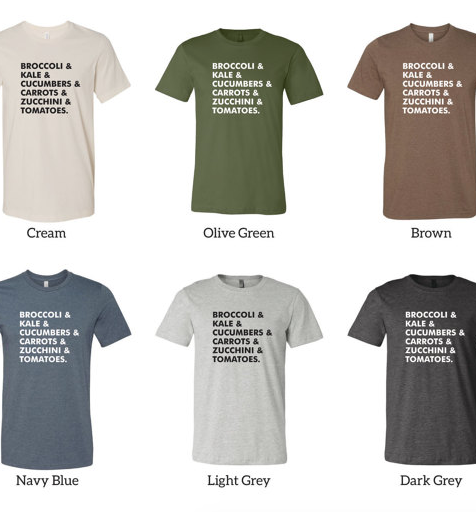 6. Vegetable List. Tell the world to eat more kale–and broccoli, cucumbers, carrots, zucchini and tomatoes–when you wear this shirt, available in your choice of six colors. Find it on Etsy. Also fun is this toddler version.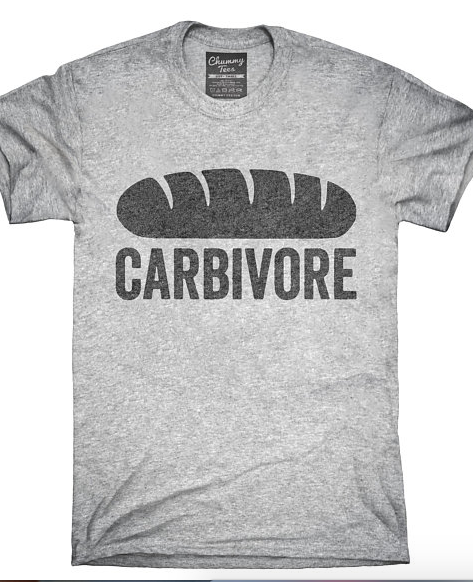 7. Carbivore. Love bread better than all the other food groups? (Silly question, who doesn't?) Let the world know when you wear this fun design on Etsy, featuring bold block letters below a baguette silhouette.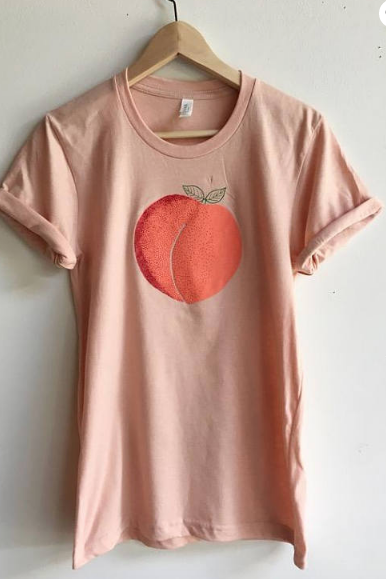 8. Peach Drawing. Is there anything sweeter than this hand-drawn Etsy design of a perfect peach? The same artist also has an option with a leaf of kale and another with beets.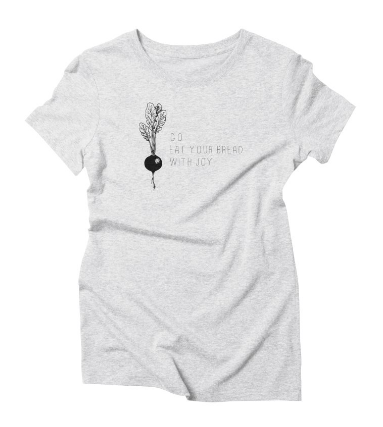 9. Go Eat Your Bread with Joy. Last but not least, you can buy a shirt with this blog's logo, also the words of a verse in Ecclesiastes, over on Threadless. Again, I recommend the classic unisex sizing or, if you go for the triblend, to size up by two.