Just because National Pie Day's over doesn't mean it's too late to get inspired. Below, in honor of January 23, here are six resources to check out. Read them to get jazzed to bake an all-butter pie crust soon!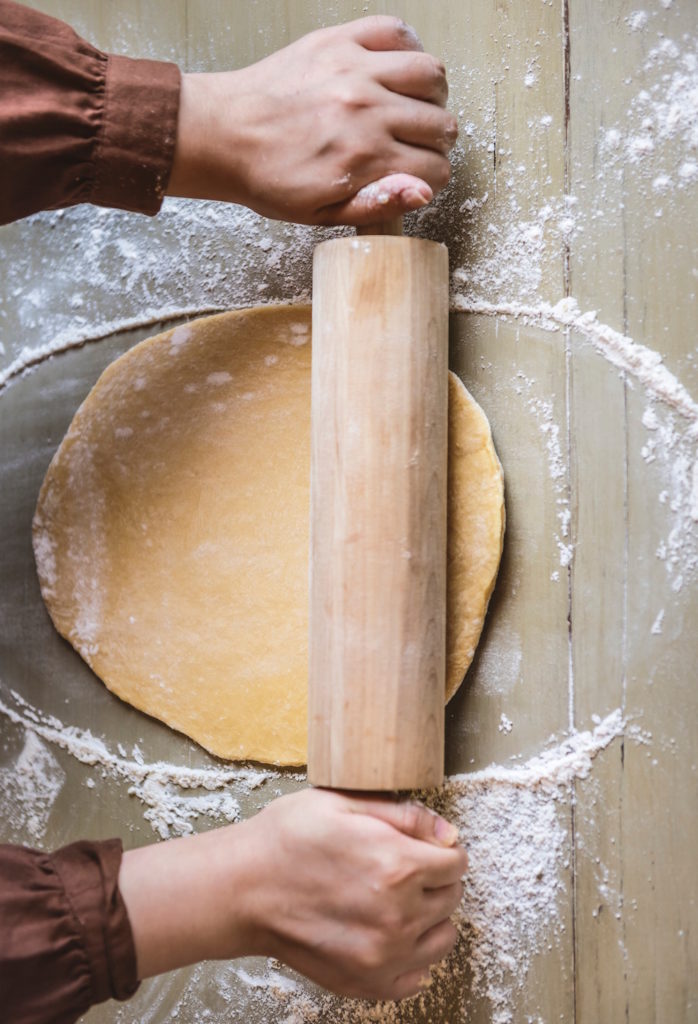 You may or may not have already known it, but today, January 23, has been dubbed Pie Day for more than 40 years. It started back in the 1970s, when a Colorado Renaissance man decided to make his birthday a national celebration. According to The Denver Post, nuclear engineer, brewer and teacher Charlie Papazian started a trend that caught on. His own annual birthday choice to stick a candle in pie became something bigger.
Now, it's a holiday registered and sponsored by the American Pie Council. Today, news outlets such as the Atlanta Journal Constitution, the Gwinnett Daily Post, The Mercury News and Thrillist are talking about in their articles. Maybe it's a gimmick. Maybe it's silly.
But as Kaitlin Garske, Senior Social Media Manager for The Kitchn and Apartment Therapy, wrote on Instagram:
"[P]ies don't really get enough love in the colder months. Perhaps bestowing the honor of 'pie day' on this day originated in the southern hemisphere – or simply somewhere with a warmer climate. But, really, why not make pie in the winter – even in the north? Frozen fruits are often picked at their prime, and apples are certainly in no short supply this time of year. Buttery doughs behave better on chilly days, and turning the oven on can only provided additional warmth.."
It's January–a Little Pie Can't Hurt
In other words, it's January, a month many consider to be the longest of the year. And, as Jason Murugesu writes for The New Statesman, maybe we could all use a little more levity, a little more pie. "[U]nlike the later months, we don't really have anything to look forward to: there are no bank holidays and the summer is months away."
A Roundup of Inspirations to Get You Baking
So in case you too are ready to draw a little inspiration from today's food-focused holiday, here are seven resources to inspire you to bake an all-butter pie crust today, tomorrow or sometime soon!
1. Will the Best Pie Crust Recipe Please Stand Up? / Go Eat Your Bread with Joy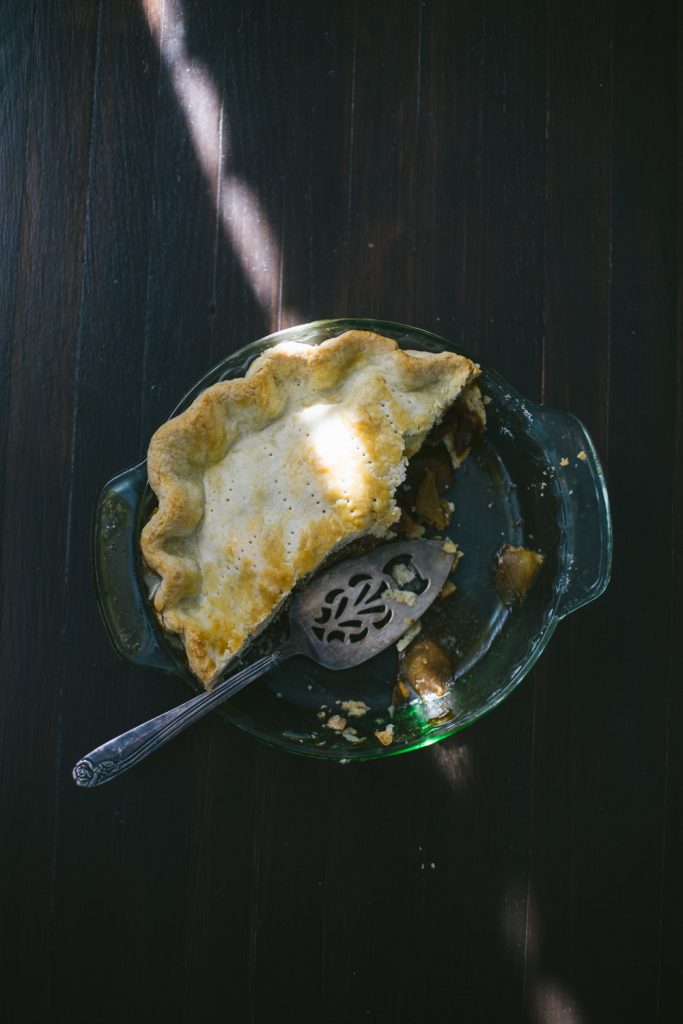 In this blog's first month of life, I took the chance to compare four all-butter pie crust recipes side by side. I put the formulas into a spreadsheet, bought a bunch of flour, butter and apples; and spent an afternoon baking pie after pie (after pie after pie). This post details the results–and which recipe won.
2. Cherries and Cream Slab Pie / The Vanilla Bean Blog
There's a lot to love about Sarah Kieffer's February 2018 blog post with notes on how she makes pie. The pictures are pretty, the advice is honest ("this method, [as with anything] isn't completely fool-proof; there are of course variables that can sneak up and ruin a pie") and, best of all, the recipe at the bottom yields a flaky, sugar-kissed, all-butter ("I prefer the flavor") crust that is another of my all-time favorites to make.
3. Flaky and Crisp Gluten-Free Pie Crust / Serious Eats
Someone's going to ask about a pie crust sans gluten, and the Internet has plenty of them, but Serious Eats makes a good case for its version. In the article accompanying the recipe, CIA-trained, award-winning pastry chef and cookbook author Stella Parks says the following:
"Thanks to white rice flour, cornstarch, and tapioca, the overall mix has a relatively neutral flavor profile, but with a touch of coconut flour to evoke the toasty flavors wheat flour develops in the oven. Together, these flours and starches are about as absorbent as all-purpose flour, so the blend hydrates in a similar way, allowing me to use the same proportion of butter and water found in my 'regular' crust."
4. Favorite Pumpkin Pie / Go Eat Your Bread with Joy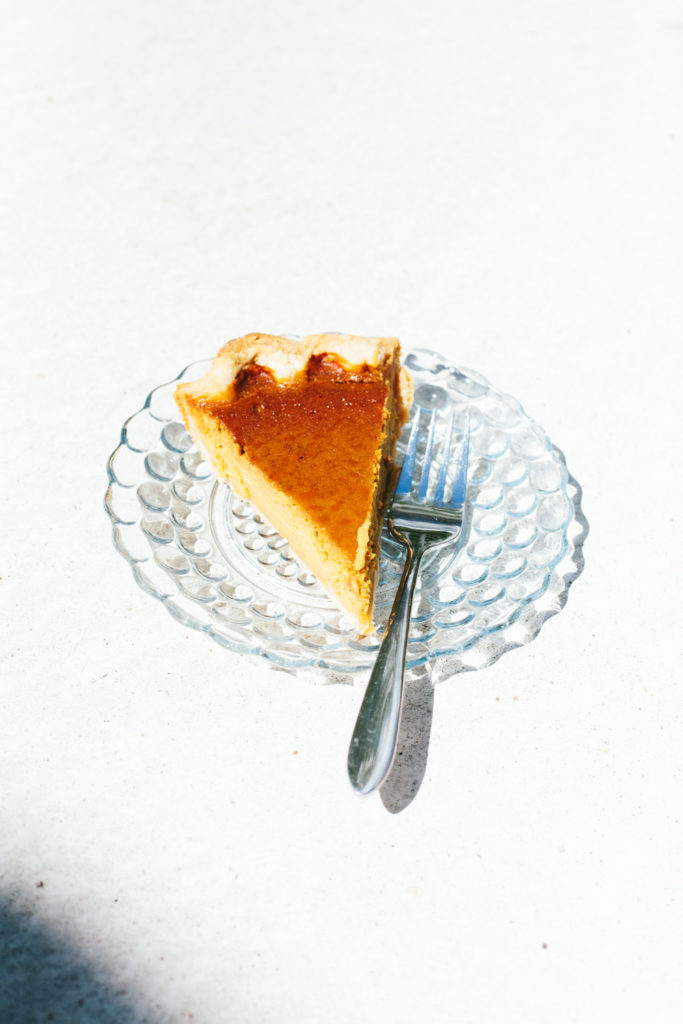 Ok, wait, before you write this post off for being too pumpkin and so last season, hang on. Here too you will find an example of an all-butter pie crust in use, but this time with a custard filling. More than one dozen passes through my kitchen over the last six months say this one is worth revisiting in your home, too.
5. Pie Crust Design, These Pie Crust Masters Show How It's Done
This fun post on 101Cookbooks.com rounds up some of the best and most inspiring pie crust tutorial videos from around the Web. If you're ready to take your crust technique to the next level, you'll find plenty of inspiration here.
6. I Tried Martha Stewart's Basic Pie Dough / The Kitchn
The "I tried" series on The Kitchn is one of my favorites online: in it, you can read testers recount their experiences trying everything from Trader Joe's new mushroom spice blend to, as shown here, Martha Stewart's pie crust. Writer Meghan Splawn walks you through one of same recipes I tested a year ago in December–and agrees with my response, giving it a six out of ten.
Conclusion: Bake Yourself an All-Butter Pie!
It's true this post is going live at the eleventh hour, so to speak, of this year's Pie Day, but that's not to say celebrations are ending. Make it Pie Day all week! All month! There's never a bad time for pie, especially the kind rippled with butter and baked to golden, flaky perfection. Use the six ideas above to get inspired, get excited and get baking soon!