Move meat from star to side dish with these veggie-loaded chicken fajitas, created in partnership with Asabasa Spice Co.* Featuring almost a three-to-one ratio of vegetables to meat, they're a perfect example of how you can eat a produce-packed dinner while still being a carnivore.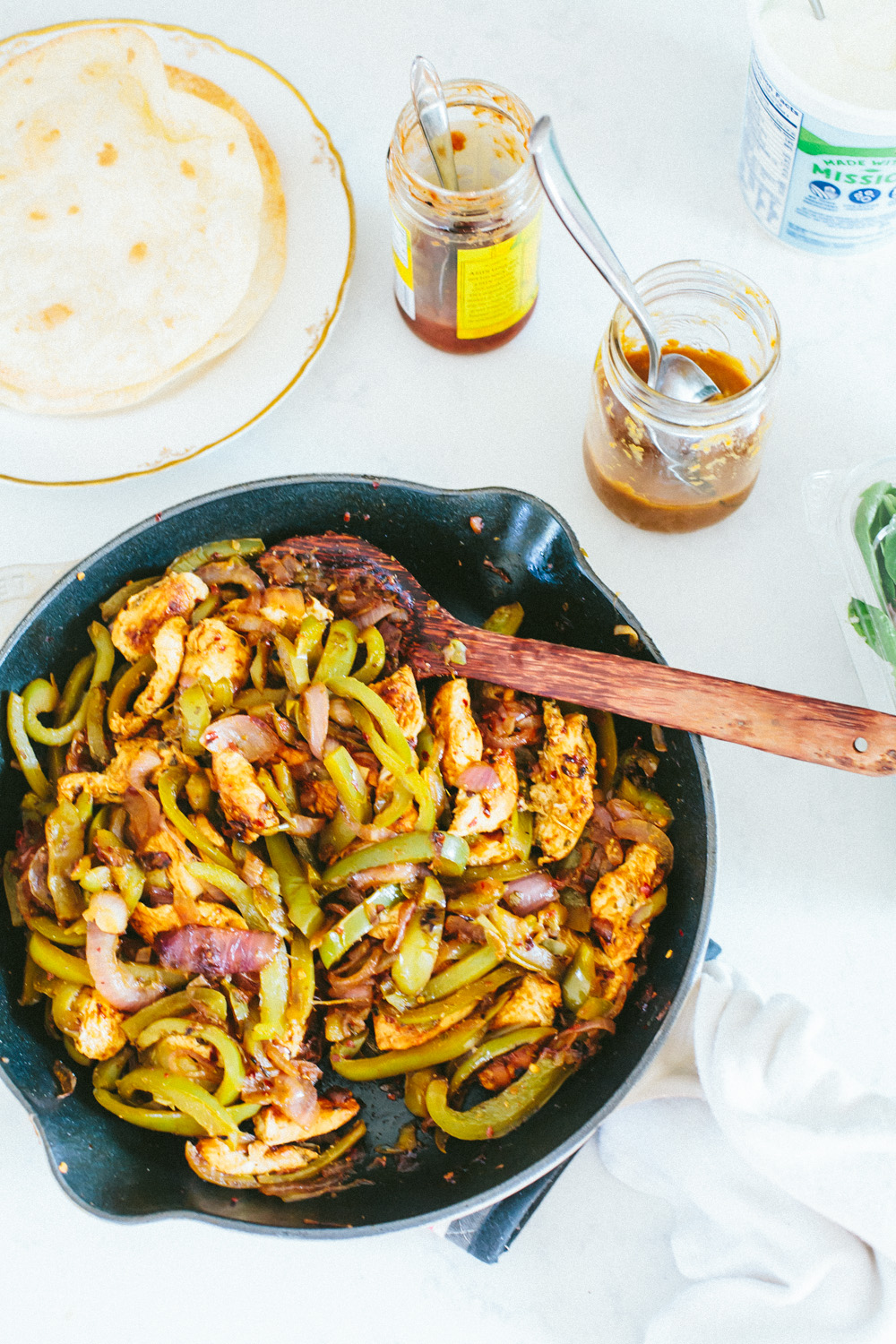 It was journalist Michael Pollan who coined the now-famous phrase "eat food, not too much, mostly plants." For anyone who loves a good steak, roast chicken or slow-cooked tacos, however, this can feel tough. Does choosing more vegetables mean saying goodbye to your favorite meaty meals? Are there ways to up your plant intake slowly, instead of all at once? Wherever you are in your health journey, here's a bit of hope: big changes start with small steps.
The One Step Anyone Can Take
The truth is, anyone can move towards more plants in your diet. How? Try this basic idea, approachable enough to start today: switch up the proportions. Keep seasoning a dish with your favorite flavors, still use the same cooking methods, but: choose more vegetables and less meat.
It's that simple.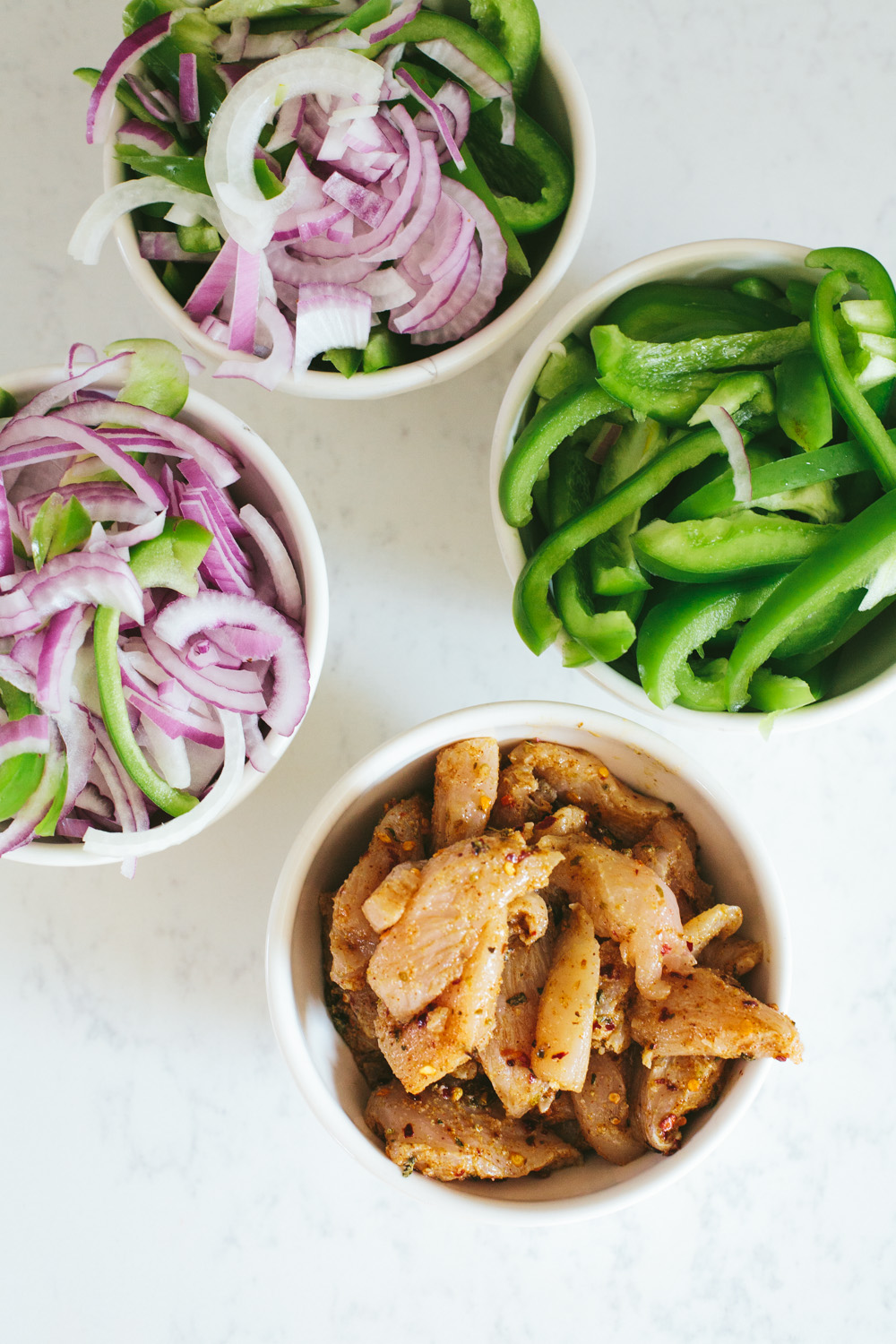 Give the Vegetables Some Attention
To refresh a recipe with more vegetables, don't give all your attention to the meat. Make the plants in your recipe something to get excited about too by giving them a little love. In the case of chicken fajitas, for example, thoroughly sear the peppers and onions until charred. As they blister and blacken, they'll develop the same smoky characteristics that define fajitas, even all on their own.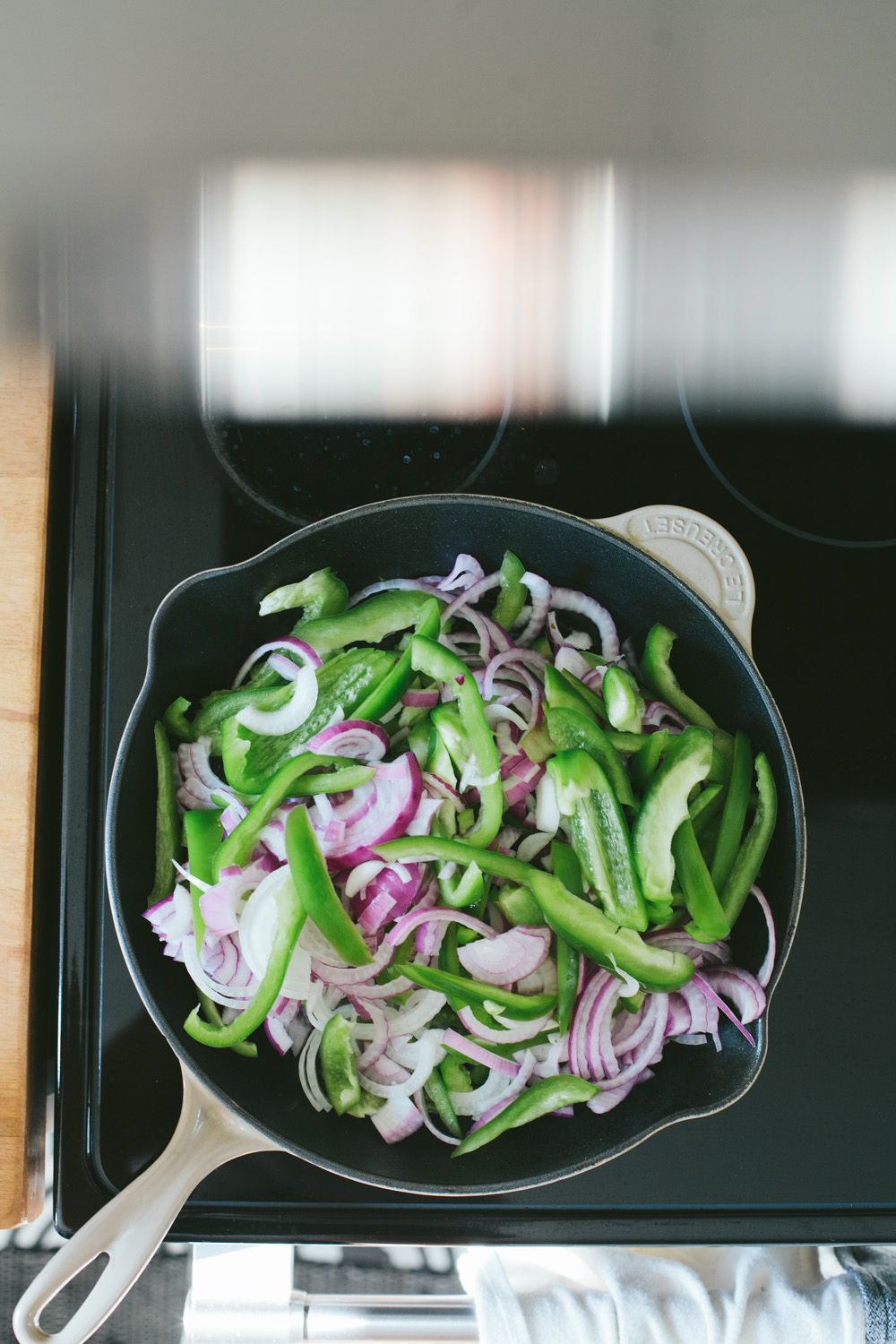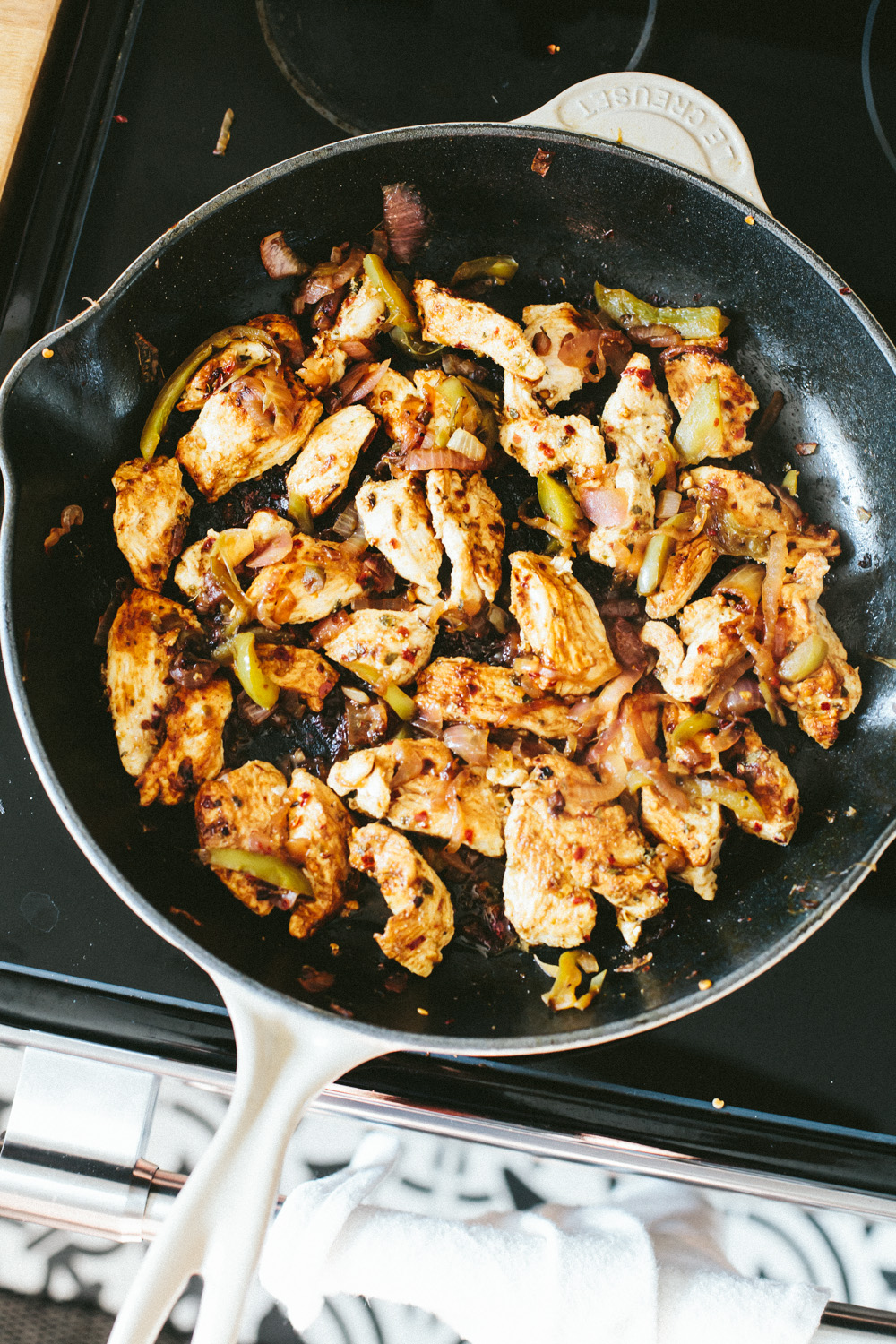 Seasoning Is Your Friend
Just as important as how you cook your dish is how you season it. After all, the best recipes are all about the spices and kick, from the garden-fresh basil that makes a margherita pizza sing to the dried cayenne pepper in your favorite chili. So when you're giving vegetables a leading role, rely on the same seasonings you love in the original. In the case of very veggie chicken fajitas, this means cumin, oregano, garlic, paprika and spicy peppers–partly incorporated here through the Zesty Chipotle from Asabasa Spice Co.

Case Study in Eating More Plants: Very Veggie Chicken Fajitas
The below recipe, originally adapted from Taste of Home, is a perfect demonstration of rearranging recipe proportions. These Very Veggie Chicken Fajitas are heavy on the bell peppers and onions, so meat becomes more of a sidekick. Practically speaking, this works out to roughly three times more vegetables than chicken, seasoned well. (If you didn't have Asabasa's blend, in its place you could sub oregano and chili powder with a hint of cayenne.)
When everything's seared and stuffed into a tortilla with your favorite toppings, you might not even notice less meat in the spicy, savory bites. By eating more plants, you'll cut costs, increase your nutritious veggie intake and enjoy a spicy, filling, flavorful meal, to boot.
How do you get more plants in your diet? I'd love to hear your ideas! Message me here. And if you try this dish, I'd love to see it! Tag your creations @goeatyourbreadwithjoy or #goeatyourbreadwithjoy on Instagram.
Quick note! Regarding making this dish ahead of time: You can make the chicken marinade a few hours before you want to make the dish, letting it chill in the fridge, or you can mix it right away when you're ready to cook. I've done both.
Ingredients:
1 pound boneless skinless chicken breast
for the chicken marinade (used for a few minutes or up to 4 hours):
2 tablespoons olive oil
2 tablespoons lemon juice (from about 1 lemon)
1 1/2 teaspoons fine-grain sea salt
2 teaspoons Asabasa Zesty Chipotle blend
1 1/2 teaspoons ground cumin
1 teaspoon garlic powder
1/2 teaspoon smoked (or regular) red paprika
A dash of crushed red pepper flakes (optional)
for the pepper-onion mixture:
2 tablespoons olive oil
3 medium bell peppers, sliced thinly
2 red, white or yellow onions, sliced thinly
1/2 teaspoon salt
A few dashes of Asabasa Zesty Chipotle blend, to taste
Directions:
Prep the chicken by cutting it into strips. Next, mix up the chicken marinade in a large bowl. Add the thin strips of chicken and toss. Cover and refrigerate while you cook the peppers (or for the afternoon, until you're ready to make fajitas).
In a large saucepan over medium heat, warm two tablespoons of olive oil. Add all the peppers and onions and cook, stirring often, until vegetables soften and char. Sprinkle salt on top and add a few dashes of the Zesty Chipotle spice blend. Remove the veggies to a plate and add the marinated chicken to the same pan. Sauté until golden brown and cooked through, flipping once.
Add all the veggies back into the pan with the chicken and rewarm everything together.
Serve fajitas in tortillas with your favorite toppings, such as lettuce, salsa, cheese, sour cream or yogurt, etc.
*This post is sponsored by Asabasa Spice Co. Thank you for supporting brands that value creative work! All opinions expressed are my own.
About Asabasa Spices
This post is created in partnership with Asabasa Spice Co., a small spice brand based out of Maryland and Delaware. This company sources all of its ingredients from top-quality suppliers and bottles its blends as soon as possible after the ingredients arrive. It also offers $5 flat-rate shipping on all orders. Featured in these fajitas is the Zesty Chipotle blend, a spicy, smoky combination of Mexican oregano, Mediterranean oregano, chipotle and pepper flakes.