When you're looking for a fun, kid-friendly project this month, say hello to simple, no-chill sugar cookies. You can blend them in a food processor (and let kids press "pulse"), roll out the dough without chilling it (and let kids cut out shapes) and be enjoying fresh-baked treats within an hour. The ingredients are unrefined, the process is doable and, even better, the recipe is so short, you can memorize it.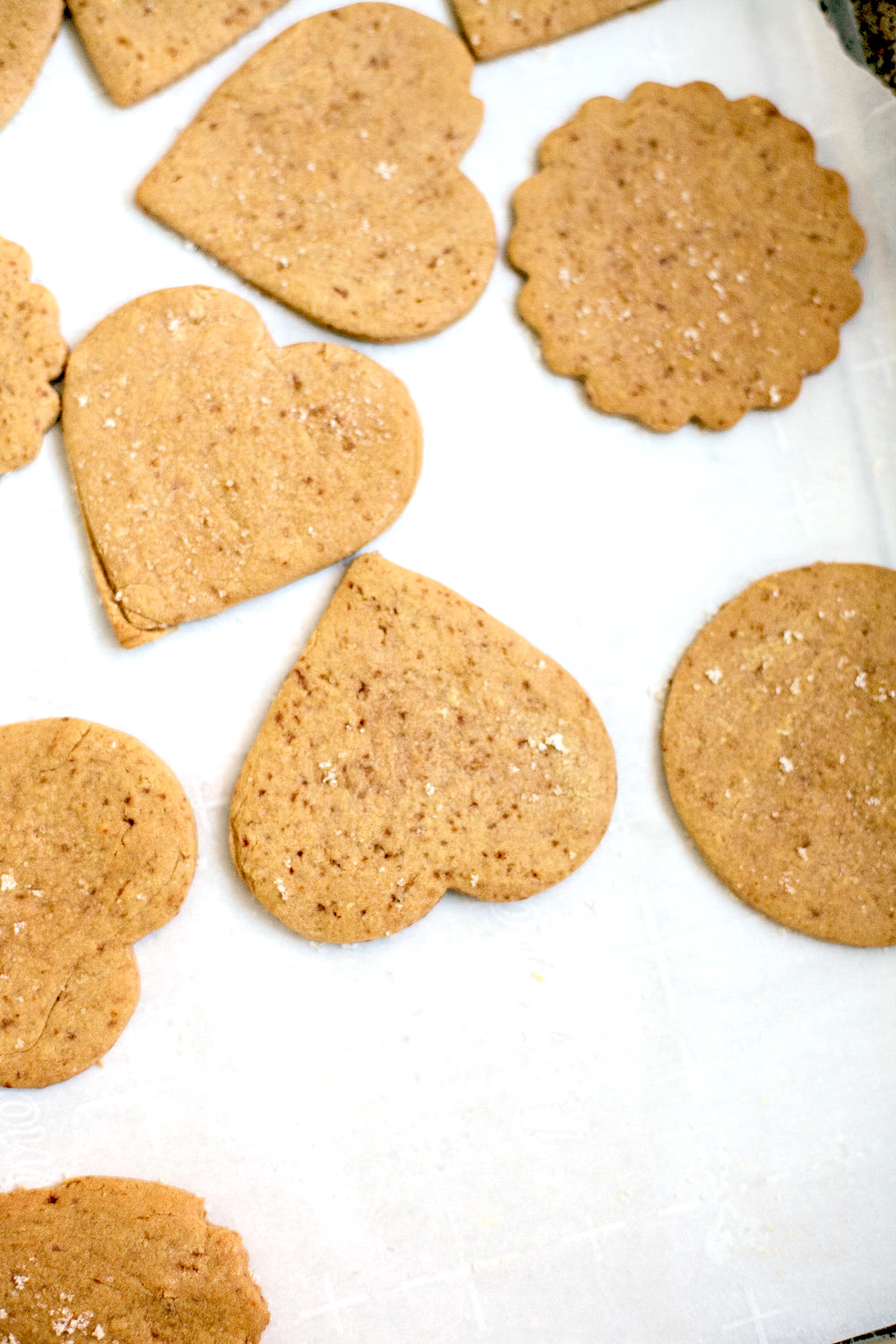 When it comes to baking with kids–in December or any time of year–the process is as easy as 1, 2, 3. Or, to put it more accurately, 2, 1, 1/2.
What I mean is, if you can remember that basic formula (2, 1, 1/2), you have most of the recipe memorized, and you're well on your way to a memory-making baking activity.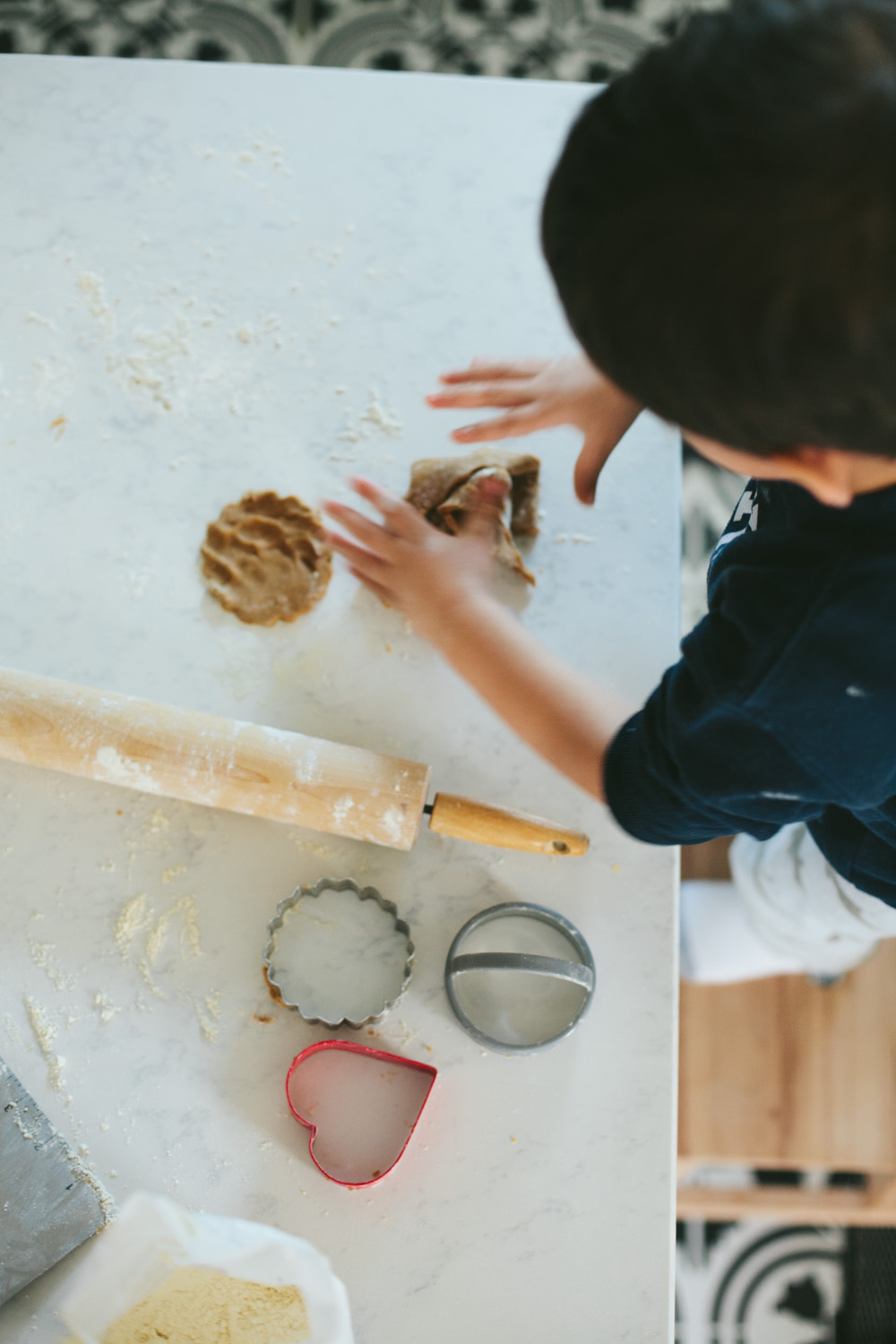 The Cookie Formula: 2, 1, 1/2
2 cups of (einkorn) flour
1 cup of (coconut) sugar
1/2 a cup of butter
These are the foundational elements of a last-minute sugar cookie you can feel good about trying.
Add to that combo four other elements:
+ 1 teaspoon baking powder
+ 1 teaspoon almond extract
+ 1 egg and
+ 1/2 teaspoon salt
And you're set.
Using a Food Processor
What's great about using a food processor instead of a mixer to make these cookies is it (1) eliminates the need to soften the butter, and (2) it makes for less mess. Even toddlers can learn to press the machine's "pulse" button, involving them in the process. And, because the recipe has a whopping seven ingredients, mixing the dough is a snap.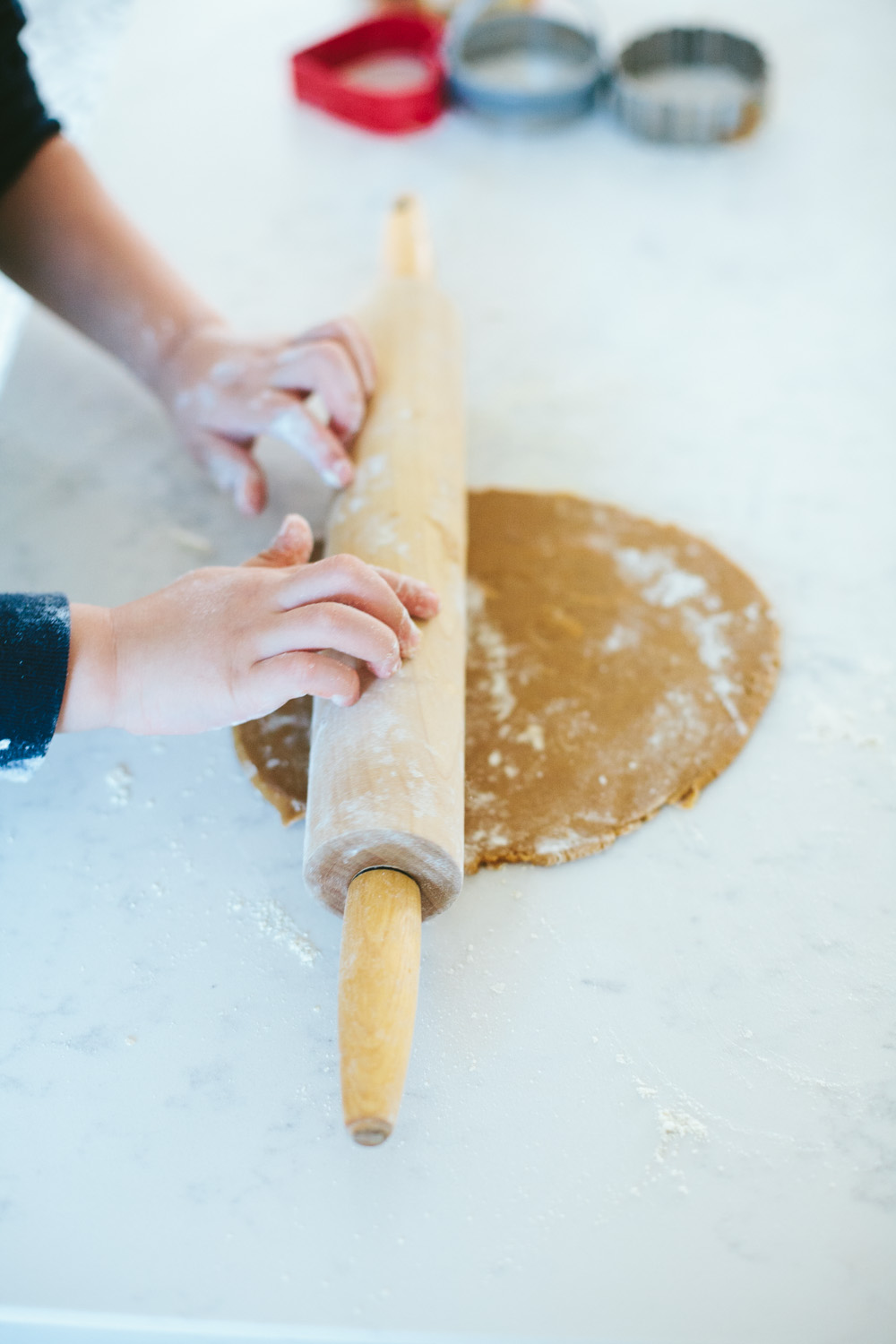 Cutting and Baking the Dough
After you've created a workable dough in the food processor, you split it up, wrap up half for the fridge and place the other half on a floured counter. From here, the recipe mirrors all other sugar cookies.
You (or your kid) can roll out the dough, cut out shapes and place them on a parchment-lined baking sheet. Repeat with remaining dough. Top cookies with sugar if you like. Bake.
Bam: dessert before your toddler could lose interest.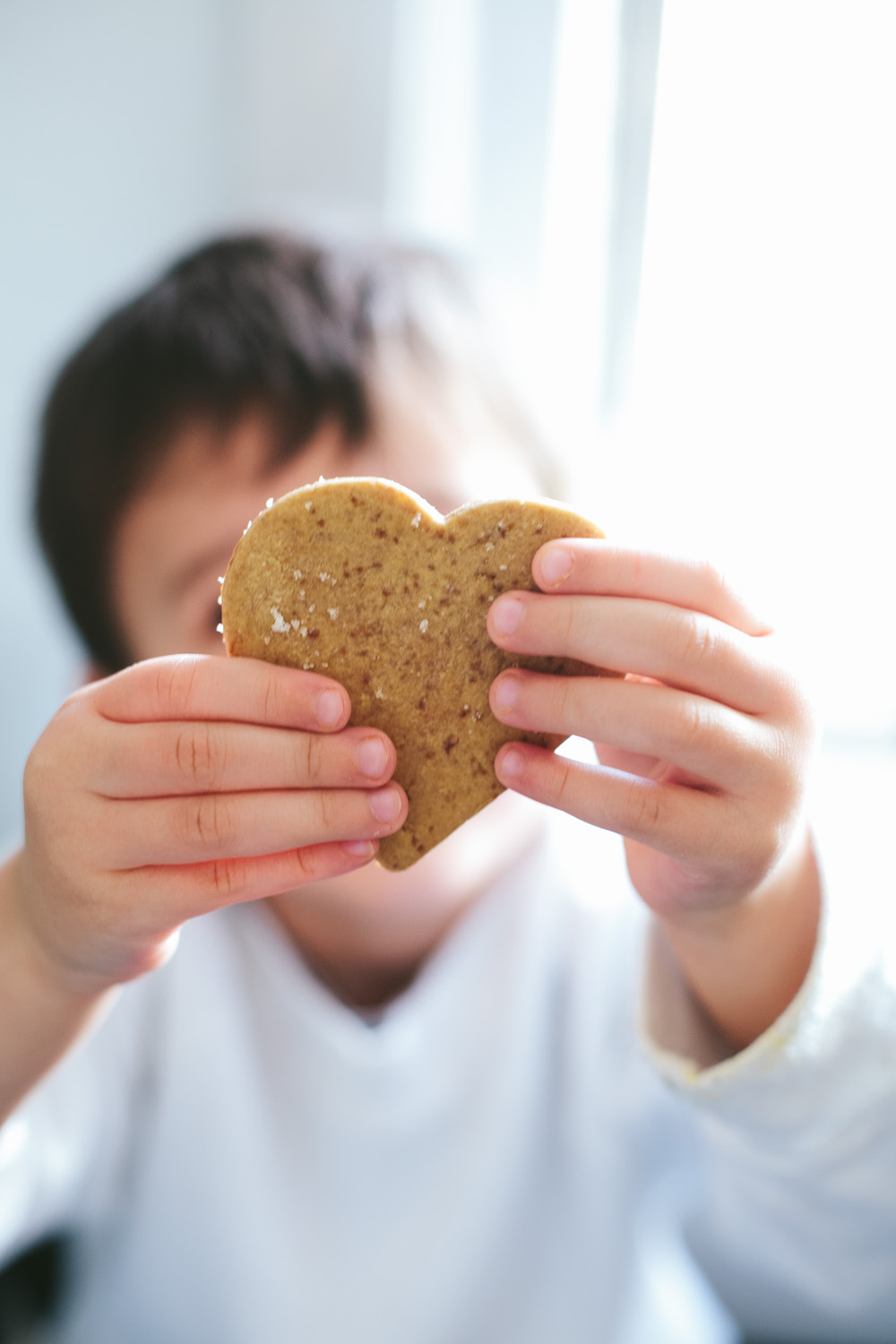 Simple, No-Chill Sugar Cookies for Baking with Kids
adapted from Genius Kitchen
Makes 24 to 36 three-inch(ish) cookies
These easy homemade sugar cookies come together quickly, can be rolled out immediately, taste great and involve several steps that even toddlers can manage. Note that, while the recipe is written using einkorn flour and coconut sugar, you can certain swap in equal amounts of all-purpose white flour and regular sugar instead.
Ingredients:
250 grams (2 cups) all-purpose einkorn (or regular) flour
1 cup coconut sugar
1/2 cup (1 stick) unsalted butter, chopped into tablespoon-size pieces
1 teaspoon baking powder
1 teaspoon almond extract
1/2 teaspoon salt
1 egg
organic sugar, for sprinkling (optional)
Directions:
There are two methods for baking these cookies: traditional bowl and mixer or food processor. Directions below are written for food processor; if you want to go traditional bowl and mixer, take time to let the butter come to room temperature before beginning.
Preheat oven to 350F and line two baking sheets with parchment paper.
Placed chopped butter and sugar in food processor and pulse until well-combined. This is a great job for a toddler standing on a stool. With supervision, he or she can press the button to pulse, pulse, pulse until done.
Add egg. Pulse once or twice, just to combine.
Mix in baking powder, almond extract and salt.
Add in the flour a 1/2 cup at a time, mixing or pulsing after each addition.
Turn dough out onto floured counter, and split it in half. Wrap one half in plastic wrap and stick in the fridge. Place the other half on the counter. Use a floured rolling pin to flatten the dough to 1/8 to 1/4 inches thick. Use cookie cutters to cut out shapes. This is another great job for kids!
Place cookies on prepared baking sheets. Once full, sprinkle organic sugar on tops of cookies if desired. Slide baking sheets into oven. Bake cookies 12 to 15 minutes, until set and just slightly golden.