According to a recent Instagram survey, 56% of respondents say it's normal for them to eat salad as a main meal. The key? Stuffing the salad with more than just lettuce. With that in mind, here's an orange avocado chickpea salad, a great example of a bright, beautiful, refreshing salad to try for dinner soon!
If there's one thing that's clear after the recent post on making salad fun, it's that there are endless possibilities to get your greens. For anyone who's still warming up to the idea of salad as a main course: just browse that post to get inspired by a long list of readers' favorite recipes and formulas. Salads for days!
Basic Tip: Good Thing + Good Thing = Good Thing
Or, if you want a bottom line of the salad research, try this: take an ingredient you like and combine it with an ingredient you like and you're on your way to a new favorite combo. In other words: Stuff your salad with everything you enjoy. Use your lettuce as a vehicle for your favorite fruits, nuts, proteins and cheese. Take a tip from my favorite three year old and add as much "yummy stuff" as possible to your dish.
A Bright and Beautiful Example Idea
Here's one example: a big bowl of greens piled high with wheels of oranges (so much prettier than segments), avocados sliced when they are perfectly ripe, a can of rinsed and strained chickpeas, leftover chicken, maybe a few strawberries, a little goat cheese and pomegranate seeds all over the top.
That's the basic idea and all you actually need to know. Full recipe at the bottom of this post.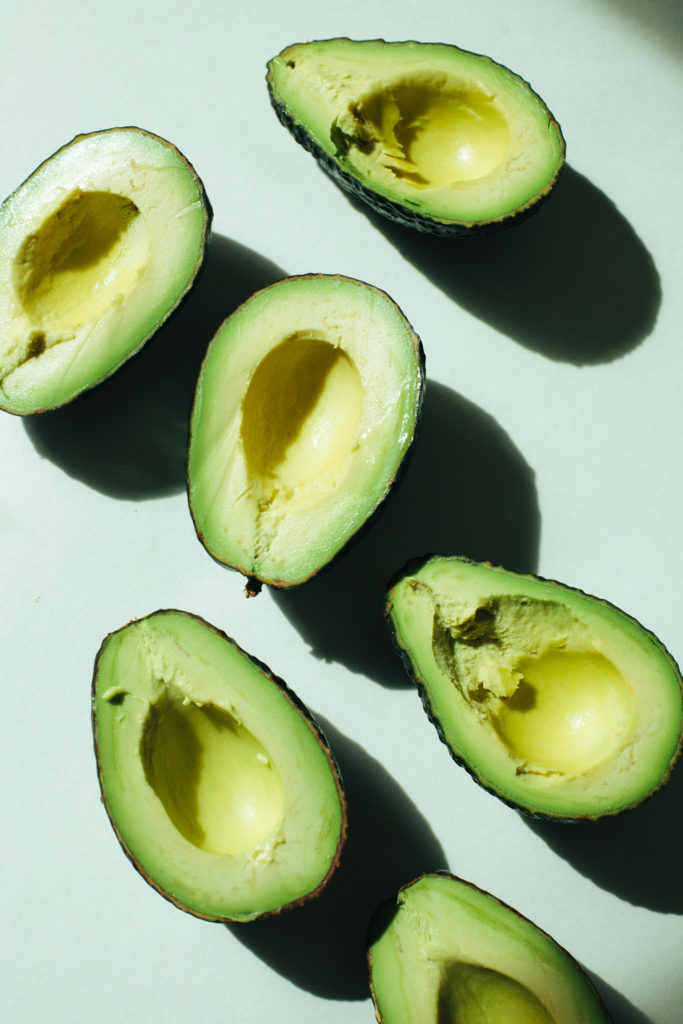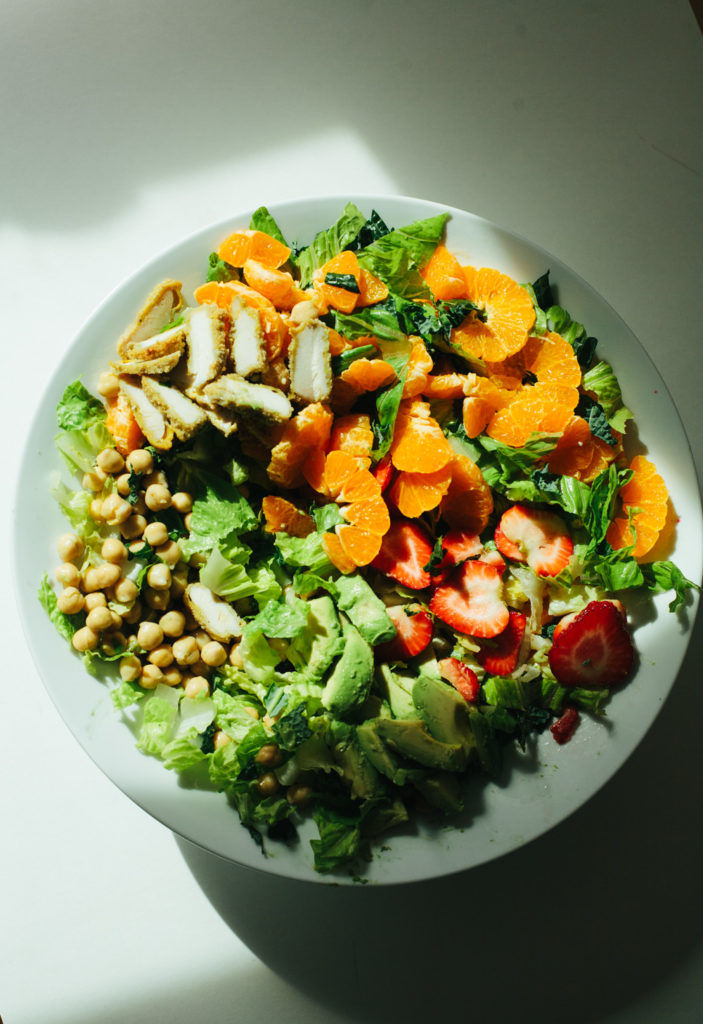 Recipe: Orange Avocado Chickpea Salad
Beyond visual appeal, what this salad has going for it is the crispy crunch of Romaine, the creamy fat of avocado, the bright burst of citrus and the satisfying pleasure of chickpeas. You can use whatever leftover chicken you like, but don't skip it if you can: the extra protein helps make this a meal instead of a side dish.
Ingredients:
Several handfuls of chopped Romaine and kale
4 oranges, peeled and sliced into wheels
3 avocados, pitted, peeled and sliced
1 can of chickpeas, rinsed and strained
4 or 5 sliced strawberries
Leftover shredded or chopped chicken
2 ounces goat cheese, crumbled all over the top
The pomegranate seeds of one pomegranate
Olive oil, balsamic vinegar, salt and pepper to taste
Directions:
Fill your largest salad bowl with greens and top with all other ingredients. Toss and adjust seasonings to taste. Serve with sourdough toast, crackers or pitas.