According to Google search data, people have a lot of questions about chia seeds. On the rise in the last 12 months are queries such as: "Do chia seeds burn fat?" "Are they keto?" "Can you give them to babies?" "Can you eat them raw?" If you're like most people, you already get that they're good for you and, if you're like 75% of Instagram survey respondents, probably keep them on hand. But what's the skinny on the rest of it? Here's a look.
The message is out. Everybody's aware: chia seeds are packed with fiber, Omega-3s, antioxidants and other essential nutrients. In fact, in an Instagram poll this week, 92% of survey participants who eat chia say this is why. Touted as everything from a superfood to a nutritional powerhouse, chia seeds today are hip enough to star on upscale restaurant menus, yet common enough to find in the local grocery store.
People throw them in their oatmeal, add them to their smoothies and bake them into muffins or bread. They're popular in puddings—but, per Instagram survey, with a 50/50 split reaction as to whether those puddings are good—and a bag at Trader Joe's says they're a great way to "pack a nutritional punch into a small serving."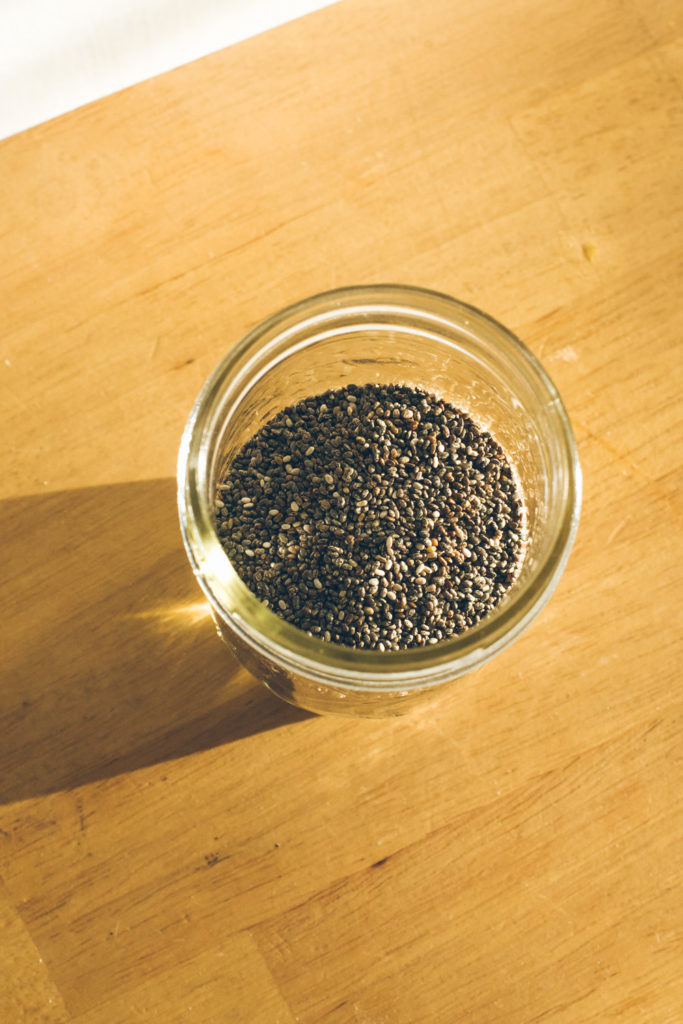 Still Though: Questions
But despite their mass adoption and widespread popularity, chia seeds still pose some real confusion. Google Trends show the bulk of searches on chia in the last year are questions.
So, below, here are 11 of the queries people are making about chia seeds right now—along with a look at what the research has to say.
1. Where Do Chia Seeds Come from?
OK, you know they're everywhere now, but where are chia seeds coming from? Chia seeds come from a plant in the mint family named Salvia hispanica. As that name suggests, it has historically been cultivated in parts of Central and South America. Fun anecdote, according to legend, ancient Mayans and Aztecs ate chia seeds for energy and used them in religious rituals.
2. Where Can You Buy Chia Seeds?
You can buy chia seeds at most grocery stores: Trader Joe's offers an organic, sustainably grown variety in a 12-ounce bag, for example. Kroger has prepackaged containers by the bulk bins. Also, online, chia is available from Brandless (8 ounces organic for $3), Amazon (32 ounces organic Nutiva brand for $11.38) and other sites.
3. How Do Chia Seeds Work?
Part of what's amazing about chia seeds is how they respond to liquid. When soaked in milk, water, juice or some other concoction, they soak up the liquid and expand significantly. It's kind of like tapioca balls (i.e., bubble tea). Likewise, they do something similar in your stomach, according to Healthline: Due to the "high soluble fiber content, chia seeds can absorb up to 10–12 times their weight in water, becoming gel-like and expanding in your stomach," to, theoretically, make you feel fuller longer.
4. Are Chia Seeds Keto? / Is Chia Seeds Keto?
Yes. Because they are seeds, they are safe on the keto diet. Bonus, they're high in fat and low in carbohydrates, so they can help you "meet your macros," according to Hana Hamzic at Kiss My Keto. Note: I'm including both version of this question in the subhead here because both are pretty common searches. In fact, judging by the wild popularity of the keto diet as of late, maybe it's partly behind chia's upswing.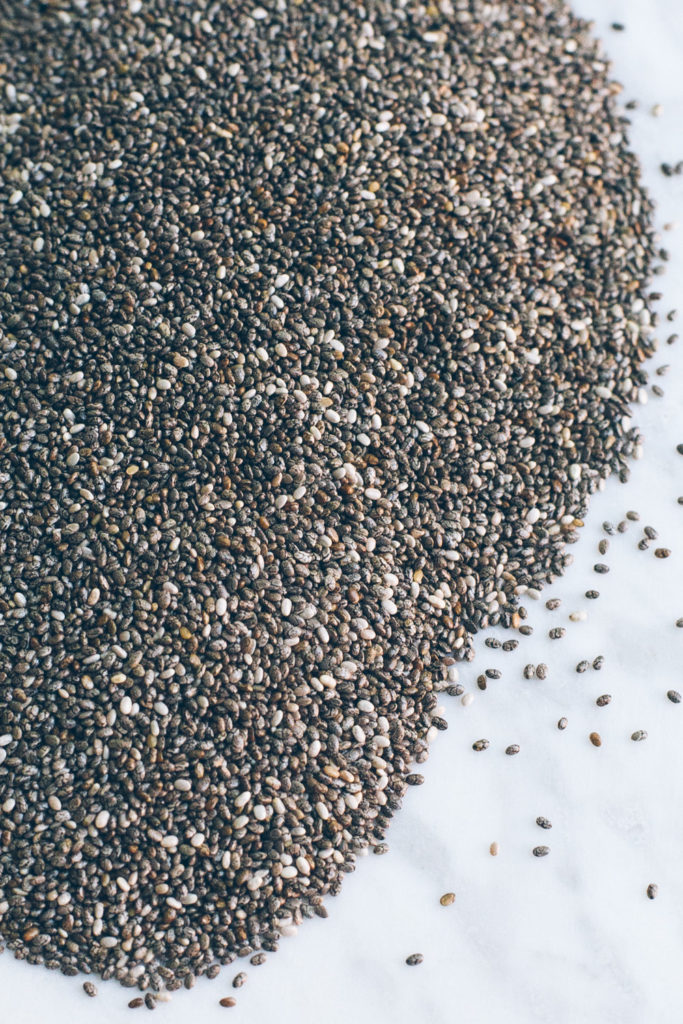 5. Do Chia Seeds Have Carbs?
Yes, but they are low in carbs. According to Kathleen M. Zelman, MPH, RD, LD, at WebMD, one ounce contains 12 grams carbohydrates.
6. Do Chia Seeds Help You Lose Weight?
No; maybe indirectly. As stated above, there is some evidence that the soluble fiber in chia seeds can make you feel full longer, which could potentially prevent overeating. Likewise, Harvard's The Nutrition Source says some animal (not human) studies have shown a correlation between chia consumption and weight loss. That said, at least one study of 76 men and women over 12 weeks of time showed that consuming chia seeds had no bearing on body mass or composition.
7. Do Chia Seeds Burn Fat?
No. While chia seeds are high in several essential nutrients that are good for the body overall, there is no evidence to suggest that they, on their own, burn fat.
8. Can You Eat Chia Seeds Raw?
Yes, you can. Most recipes call for raw chia seeds soaked in liquid, not cooked.
9. Can You Eat Chia Seeds Dry?
Yes, you can, but you might not want to do so. "Because they quickly swell after absorbing liquid, it is advised to eat chia seeds that have already been soaked in liquid or are served with a moist food, such as oatmeal or yogurt," says The Nutrition Source at Harvard. "Do not eat dry chia seeds by themselves. People who have dysphagia, a condition that causes difficulty in swallowing (as was the case with [a cited example in the article]) or other digestive issues, should eat chia seeds with care."
10. Are Chia Seeds Safe for Babies?
Most sources say yes, when babies are able to eat any other seeds, they can have chia, too. Always check with your own pediatrician if you're concerned.
11. What Are Chia Seeds Used for?
The Internet is a wealth of information on chia recipes. There are lots of possibilities. So to give you a place to start, here's what Instagram survey participants recommend:
Chia jam: Multiple respondents said cooking down fruit (strawberries! cranberries! whatever you like!) and adding chia seeds makes a fun, homemade jelly. I tested this basic formula from Emma Christensen at The Kitchn on Tuesday, using blueberries. It was simple, fast and fun to spread on muffins.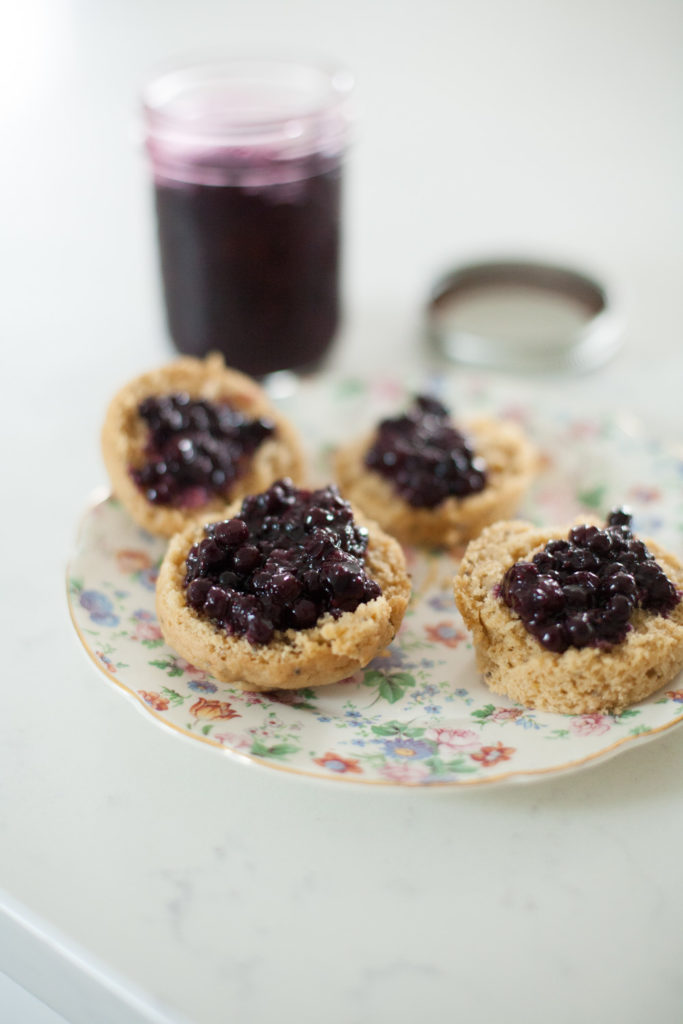 Lemon Chia Muffins from Love and Lemons: Speaking of muffins, this reader favorite from LoveandLemons.com incorporates a tablespoon of chia seeds into the batter, mimicking a poppyseed classic with the nutritional benefits of chia! I made this on Tuesday as well (pictured above with the blueberry chia jam), and they were a big hit.
Chocolate Chia Pudding from The Laura Lea Balanced Cookbook: If you're part of the 50% of respondents who've tried chia pudding and now would take a hard pass on doing so again, you may want to give this cookbook's recipe a shot. What makes it special is how you blend the entire mixture, including the chia seeds, in a Vitamix or food processor, removing the gummy texture some people don't enjoy. I've been making this for a few years and especially like it with a little whipped cream and berries. (Alternate recipes with a similar idea: Mexican Chocolate Chia Pudding from Oh My Veggies or Tropical Chia Pudding from SarahJHauser.com)
Chia Pudding 3 Ways from Half Baked Harvest: One survey respondent recommends this post from Half Baked Harvest as a great place to start with chia seeds.
Other general recommendations from readers: Chia seeds in overnight oats, morning oatmeal, yogurt bowls, smoothies, cereal or even on top of apple slices dipped in peanut butter
Survey Statistics for Your Info
About 250 people voluntarily participated in an Instagram Stories poll run this week. Of that group, 87% have bought chia seeds before; 75% currently have some in their pantries. Answers were split 60/40 for eating chia monthly (or less) versus every week. Almost everyone is buying them for the nutrition (a whopping 92%). Regarding chia pudding, responses were almost exactly split: 47% have tried it and 43% say they don't want to again.
If You Liked This Post…
Check out other survey-related content in What to Bring a New Mom or What's the Best Olive Oil?
Disclaimer: This site uses affiliate links, through which it may earn tiny commissions on products purchased. All content and media on Go Eat Your Bread with Joy is available for informational purposes only. It is not a substitute for professional medical advice.