All you need is four ingredients to make these tasty date-paste shortbread cookies. Buttery, crumbly, delicate and kissed with sweetness, they're a perfect vehicle for showcasing the beauty of homemade date paste.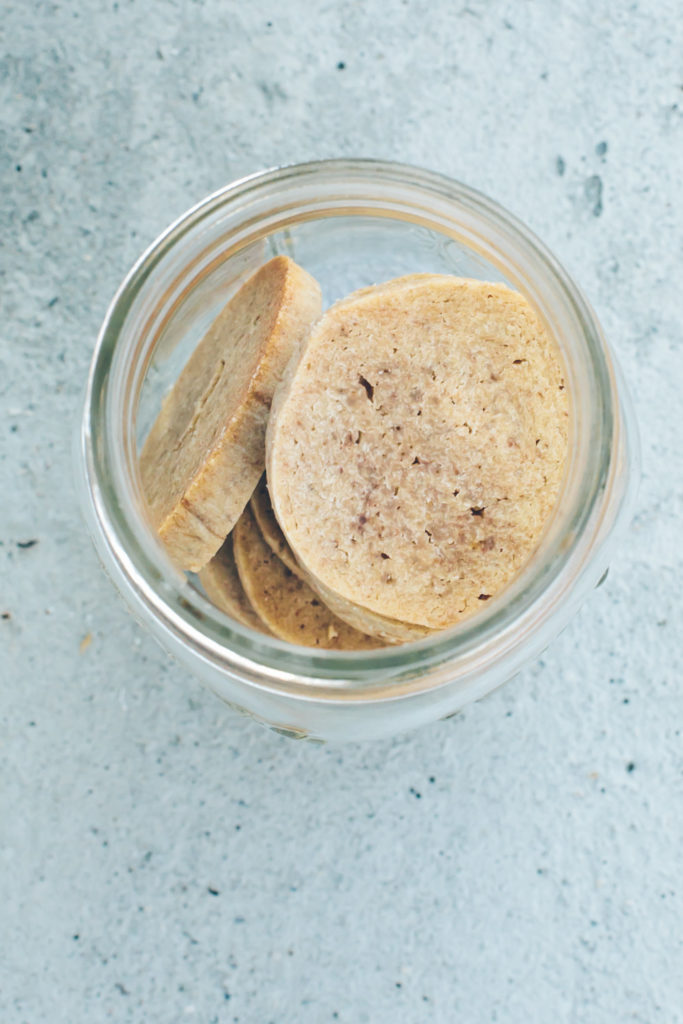 It's one thing to say date paste is great in baked goods (the Internet repeatedly tells us to swap it one to one for refined sugar, maple syrup or honey). But it's another to test it in a recipe and see what happens. Does it actually work? What changes when you swap it in? Armed with a fresh batch of date paste, I decide to experiment for myself and find out.
Giving Date Paste a Go
To give this natural sweetener its proper due, I don't want to combine it with any other sugar; it needs to bear the full weight of its job. I also don't want to pick a recipe with so many ingredients that the sweetener only takes a small role.
So I try to think of something basic, a recipe with few ingredients, few steps and yet the need for sugar (or its swap). I figure, the fewer the ingredients, the more each one will matter to the final product. I wonder about cookies. Then, it hits me: shortbread. Shortbread is known for its simple components: essentially butter, flour and sugar. If I swap in date paste for one of the three or four components, I wonder what will change.
Why Shortbread
The traditional dry, crumbly texture of shortbread relies most on butter, not sugar for its taste. And since it's butter that gets the starring role, I figure it's a safe place to start swapping sugars. Hopefully the date flavor won't predominate; although, if it did, maybe in shortbread it would work?
A Few Minutes to Form the Dough in a Food Processor
In a food processor, I combine a cup and a half of flour with a half a teaspoon salt. Then I add a stick of cubed butter. Once this starts to come together, I add a quarter cup of date paste. As I blend, I add a little extra liquid as needed to make the dough form. Then, I turn this dough out onto plastic wrap, push and press and roll it into a log and wrap it.
I set the eight-inch log of dough in the freezer and only pull it out after it's fully firmed, which works out to be about an hour or two.
At this point, I slice the dough as thinly as I can, about an eighth of an inch per round, and lay the rounds on a baking sheet.
When they come out of the oven, they're exactly as shortbread should be: firm, barely golden, crumbly until they've cooled.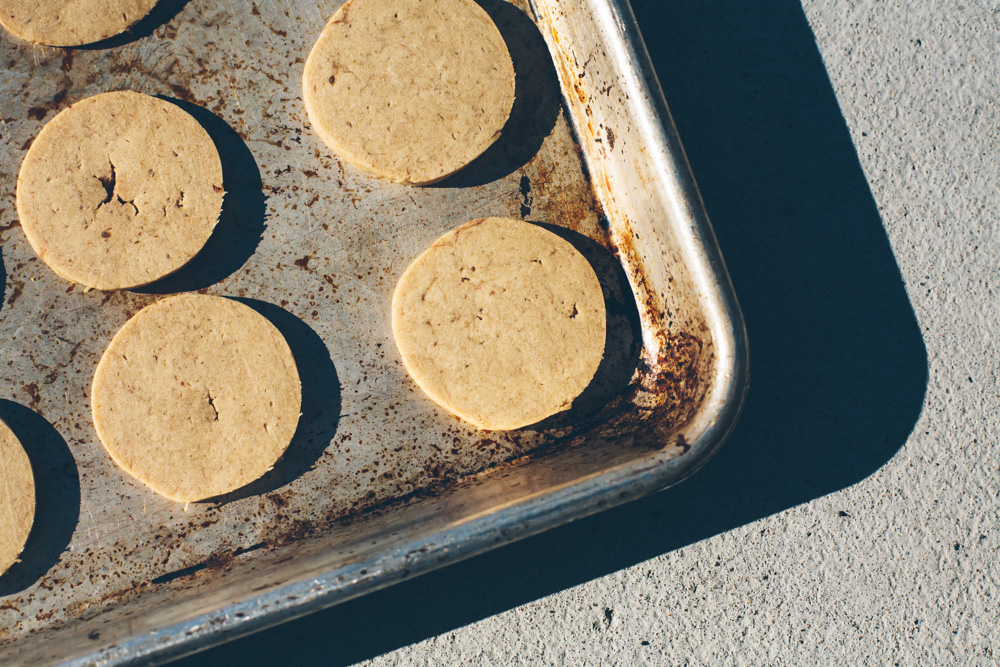 At first taste, I think they're not sweet enough: more biscuit, less cookie. But then, on second thought, I like them. In a time of year when indulgence is expected, they're a surprise of moderation. A lightly sweetened tea cookie. A restrained sort of treat.
I mean, sure, a dip in chocolate wouldn't hurt them, but: not bad.
A point for date paste!
Recipe for Date-Paste Shortbread Cookies
Makes 24 to 30 thin rounds
Ingredients:
1.5 cups all-purpose flour
1/2 teaspoon salt
1/2 cup (1 stick) butter, cold and cubed
1/4 cup date paste
Extra liquid, as needed (such as extra date paste, water or thinned date paste)
Directions:
In a food processor*, combine flour and salt. Add butter and pulse mixture until the butter is well distributed. Next, add date paste and pulse until the dough starts to form. If it still seems dry, you can add a little more date paste or water or a combination until the mixture starts clumping together and pulling away from the sides. I added a couple tablespoons.
Turn mixture out onto plastic wrap, smush it together and form the dough into a firm log. Mine measured eight inches long and about two inches in diameter.
Wrap the log and set it in the freezer until firm.
Preheat oven to 350F. Unwrap log of dough and slice it into 1/8″ rounds. Set them on a baking sheet.
Bake for 10 minutes or until firm and slightly golden. Cool before eating.